I arrived at Durban really tired and crumpled. And by the time I could even vaguely take stock it started raining. And it rained for more than a day almost continuously. And then today morning when I very reluctantly opened my eyes this was the view that greeted me right out of my hotel window!
I hope I get a similar view tomorrow and that I wake up less reluctantly as well. I have also spotted birds around the area but I do not promise that I will get up early enough to click pictures!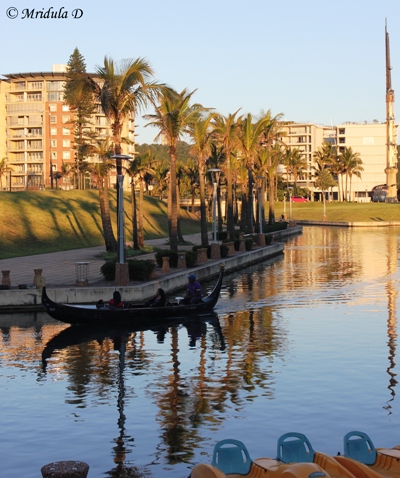 uShaka Marine World, Durban, South Africa
And then in the evening we had a few hours to spare. It was bright and sunny, a lovely day to roam around. We first visited a local flea market. It was so colorful, I love the African colors, they are so vibrant and earthy. I also find it simply amazing the way people carry those bright colors here. After that we to the uShaka Marine World and took a stroll around. There I saw this gondola on the water as the sun was turning everything to gold!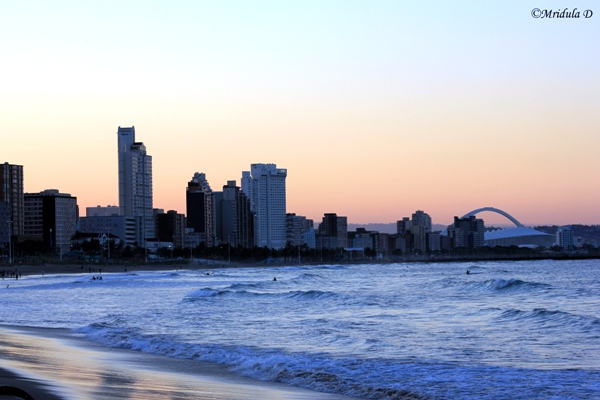 Durban, South Africa
We then went to the beach and it was such a good decision. It was full of people, today being Sunday, and a great place to take a stroll. I wish I would see the view through the eyes a little more, rather than primarily through the viewfinder. And that is going to be my 'note to self' for today as well.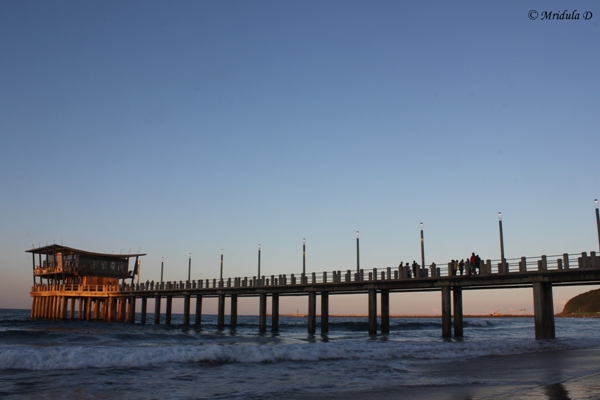 The Pier at uShaka Marine World, Durban
After standing for a while my colleagues realized I would not stop clicking pictures unless they dragged me away, literally. So they offered if we chould walk by the beach to go back to our hotel. I readily agreed. They were almost always walking ahead of me and waiting with impatience while I tried to click one more shot!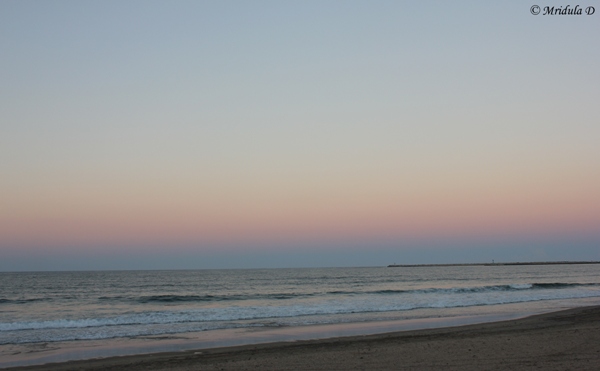 Walking on the Beach, Durban, South Africa
It has been a day well spent first at INDABA 2013 and then later as we explored Durban on a sunny day. Tomorrow we explore parts of Durban with South Africa Tourism and I am so looking forward to it.