I have now visited Dubai, Sharjah and Ajman and crossed through Fujairah. However I have stayed only in Dubai and Sharjah for a few days on separate trips. I hoped over to Ajman from Sharjah on a whim. It was a short day trip, I really did not send much time in Ajman. Still, here is a quick take about the dress code for women in Ajman.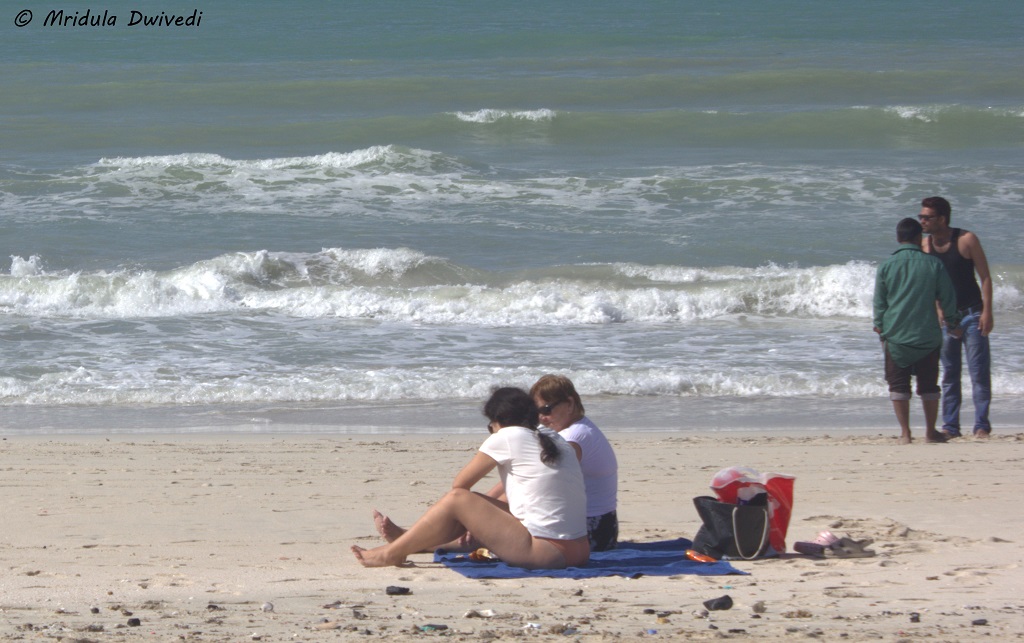 The first thing that surprised me was women in bikini on the Ajman Beach, which is a public beach. There was this young women who wore her shirt but didn't bother to cover her legs. I could also see that no one was paying them any extra attention so that might be the norm.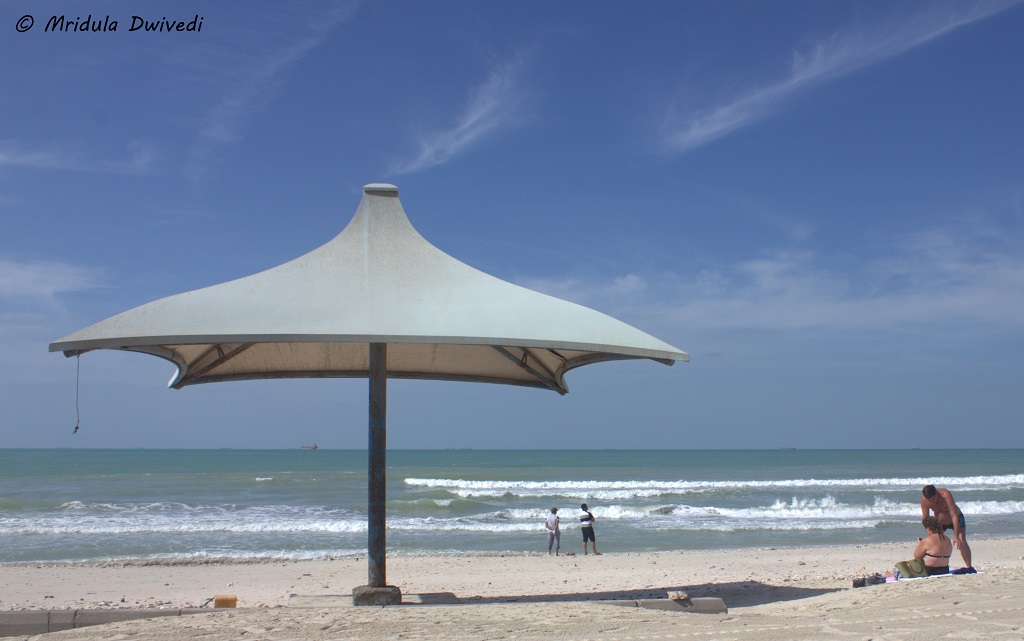 Then there was this older woman on the same beach in her bikini! Now that was interesting to me. I also saw a couple (but could not photograph them even from far) where the girl was wearing a capri and short sleeved T-shirt.
I was wearing a jeans and a long sleeved sweater as it was cold after the rains in Sharjah. I was walking down the public beach when a traditionally dressed man approached me and politely asked about my well being. I replied and to make things clear added, I was a tourist staying in Sharjah. He pointed to his car (BMW) in the parking area nearby and offered to drop me to Sharjah! He would speak some Arabic in between his English. I told him I did not understand him and walked away. He waved from his car, tried to attract attention but went away eventually. This was an absolute first for me in UAE. Before this, no one, absolutely no one, tried to talk to me unless I asked for something!
I twice took a taxi in Ajman (as I was short on time) and both the drivers were Pakistani. They were amiable young men, ready to answer all my queries. One of them remarked when I told him I was staying in Sharjah, "here it is not like Sharjah, if you wish to, you can go out with anyone willingly." In Sharjah apparently opposite sex is not encouraged to mingle unless you are related.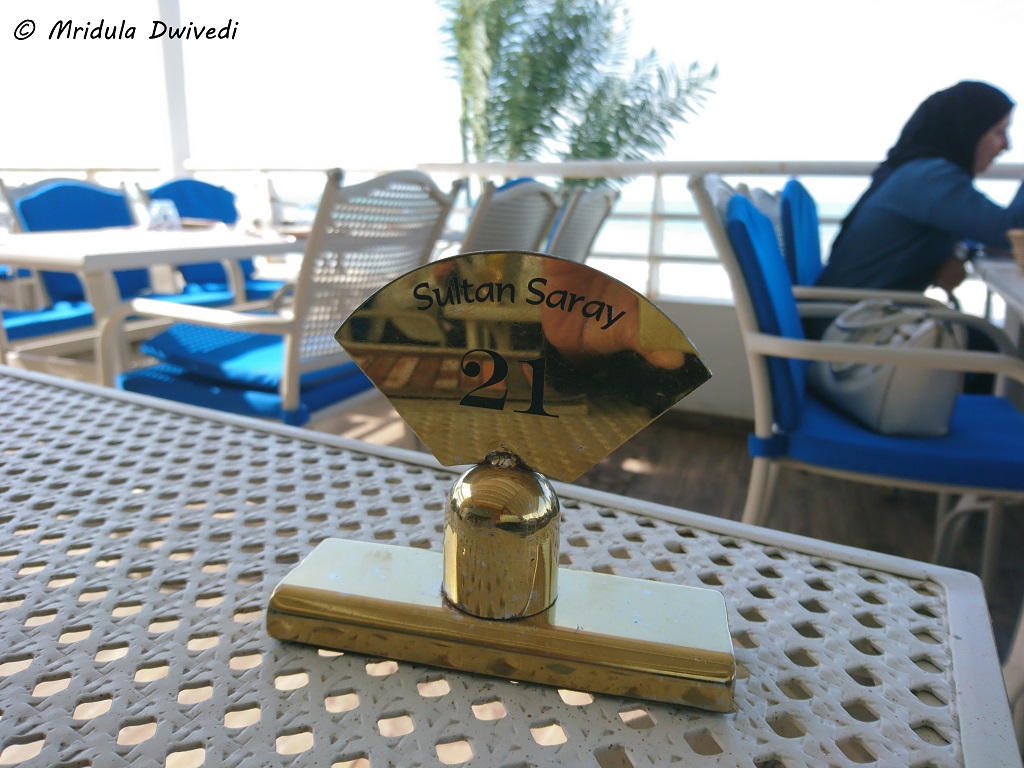 In Ajman I also noticed that not everyone was wearing black (the lady in the first picture is wearing a pink abaya) but many still covered their head. The girl in the restaurant where I had lunch was covering her head but wearing a shirt.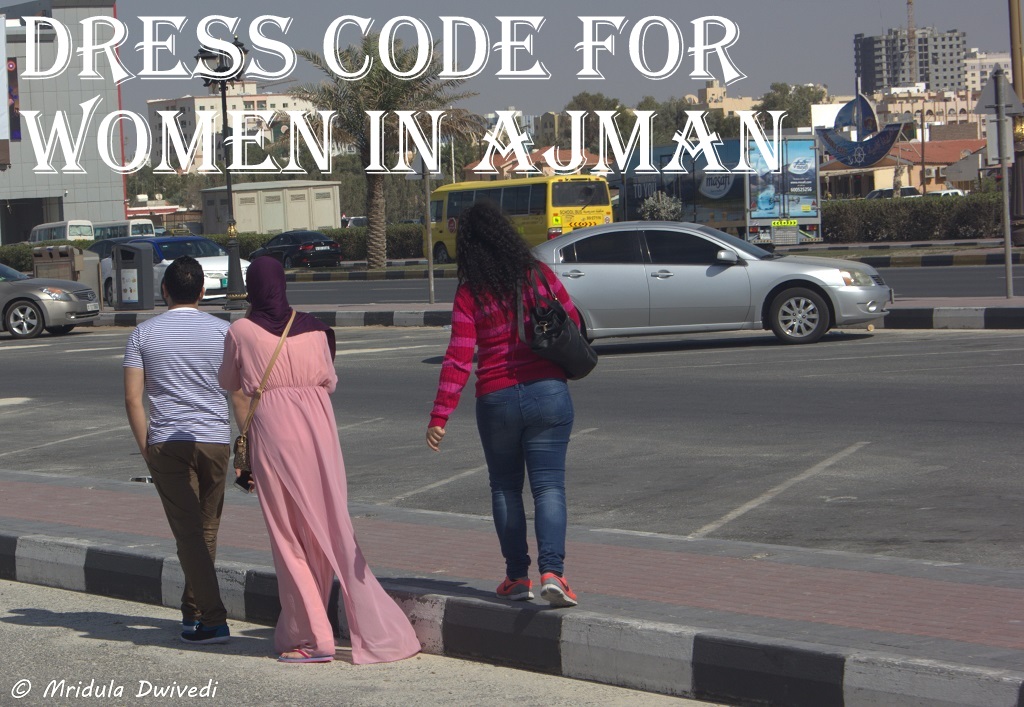 As I said I saw only a little of Ajman but my feeling is that it has a more liberal dress code for women than Sharjah.