I often check on the dress code before I travel to a country for the first time. I have to admit I completely forgot to do so before traveling to Vietnam. My impression was I could wear anything I want, dress, shorts etc. and I was right.
I always do the dress code posts on the blog after visiting the country with actual pictures of what I saw. So, here is what I saw in Vietnam. It is based on visiting 3 places, Ho Chi Minh City, Hanoi and Ha Long Bay. The first picture in this post is of our cruise at Halong Bay. The beautiful lady was part of our media group.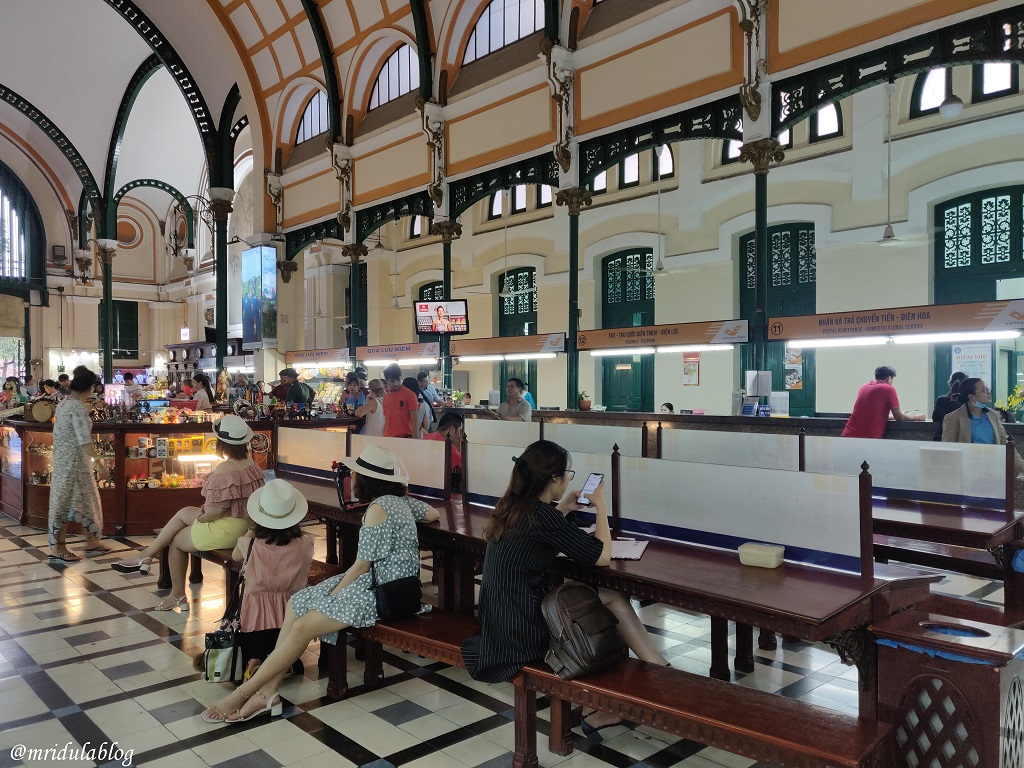 I captured this scene at the Saigon Central Post Office, which is a landmark at the Ho Chi Minh City. I liked the vibe of the place and how relaxed the girls in the picture were, wearing their short dresses without a care in the world.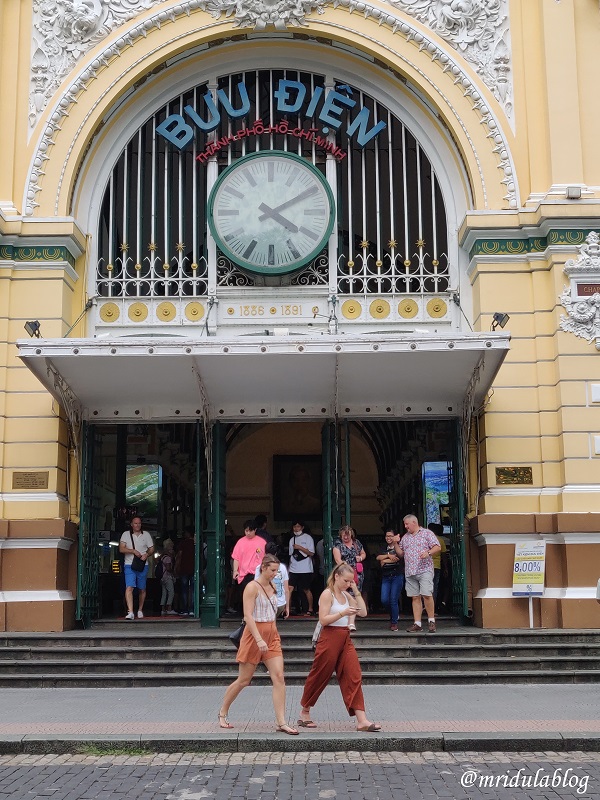 I spotted these two tourists outside the same post office and they looked comfortable in shorts, capri and spaghetti tops.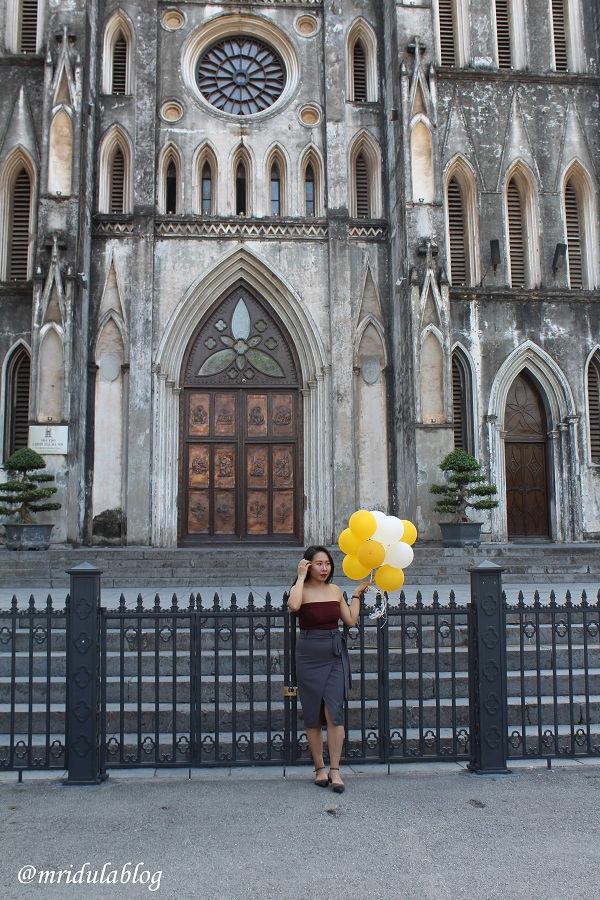 Next I spotted this woman posing in front of the Saint Joseph Cathedral Church in Hanoi in her off shoulder dress. Wearing it outside the church is totally fine. However I would check again if I wanted to visit the church as most religious places have a dress code. The church opens only at specific hours so I have not been inside it.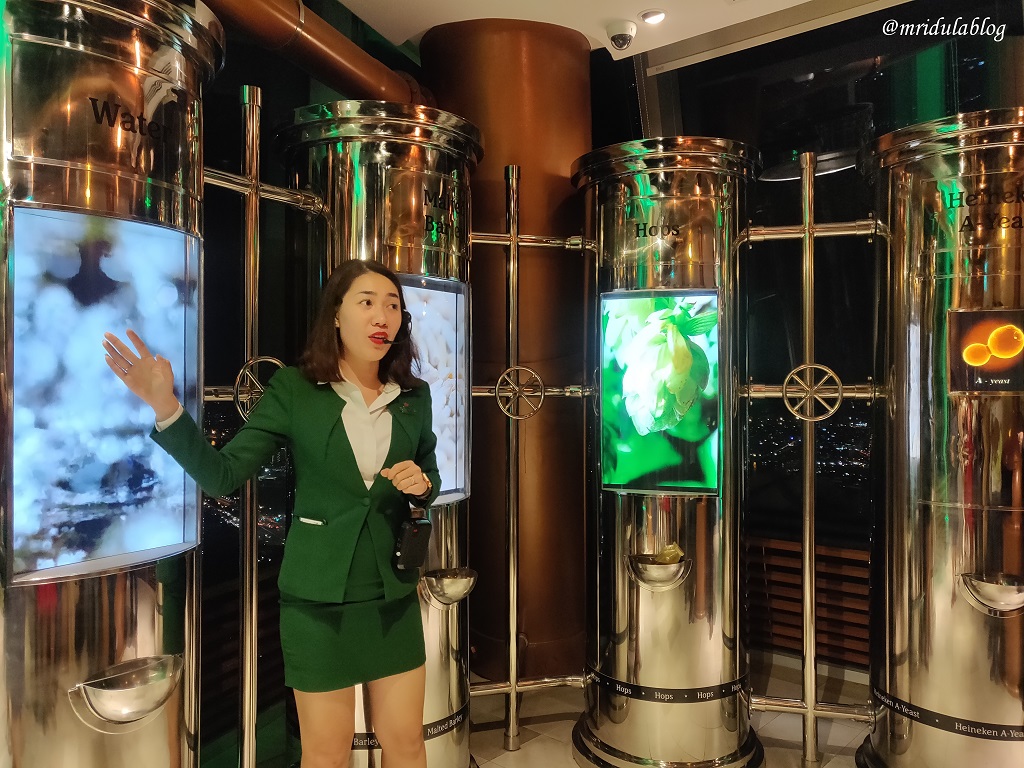 It was fun to visit the World of Heinken which is a museum devoted to the beer! This lovely lady was our guide and this is her work uniform. Beer museums are always fun to visit.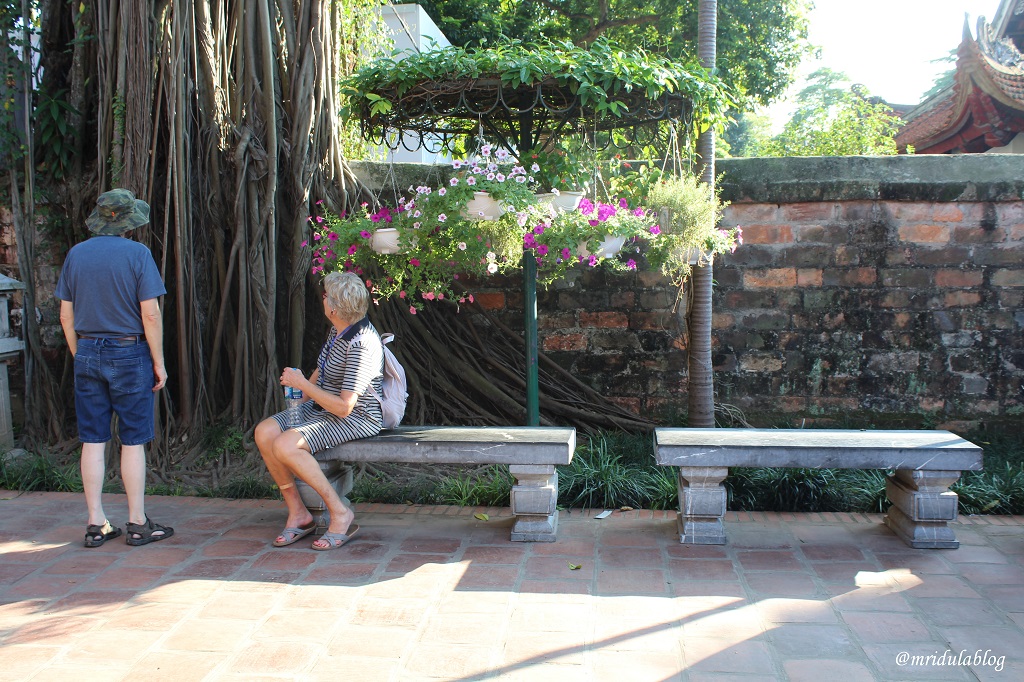 Spotted this couple having a good time in Hanoi. It was a moderately hot day. I liked the woman's comfortable dress and their fascination with the tree behind them!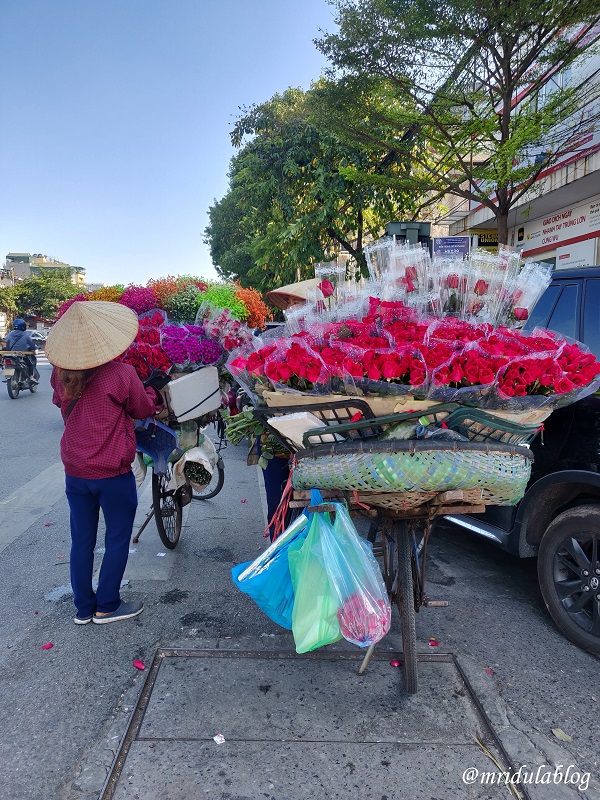 I saw street vendors covering arms and legs as well as in shorts. As they stay in the sun for long hours some of them choose to cover a lot to avoid tanning. I clicked a lot of photos around her and she was totally cool with it.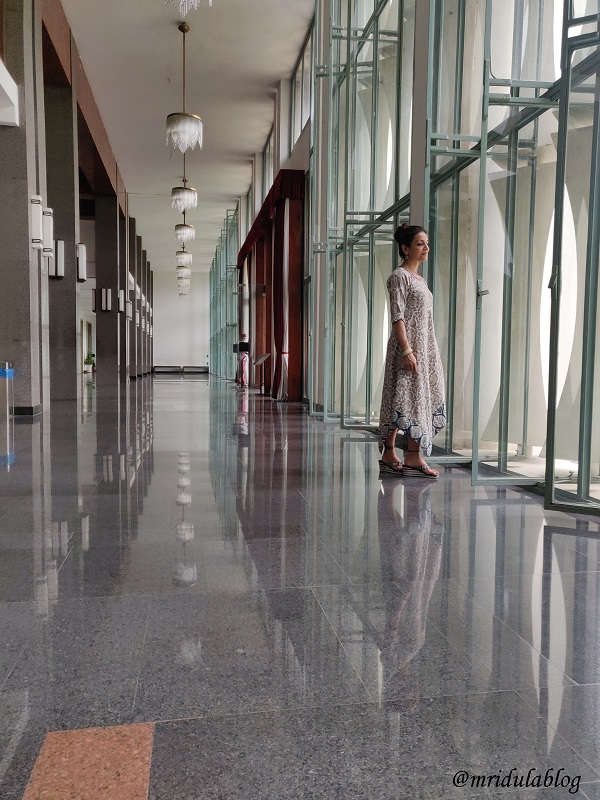 This lovely lady was part of our media group and she dressed well. She would always let me me click her pictures too! Her asymmetrical dress looked beautiful and I am sure it was comfortable.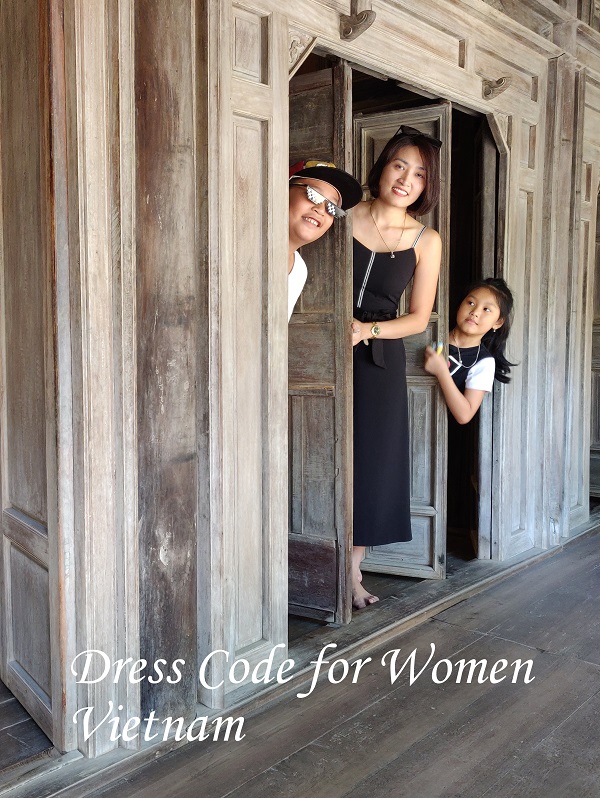 I spotted this family at the Vietnam Museum of Ethnology in Hanoi. The father was clicking a picture of the beautiful mom and the kids!
So this is my impression of the way women dress in Vietnam. It is an easy place to be. All kind of dresses, shorts, skirts, tank tops were fine. It also makes sense because of the climate.