If you follow a few travel message boards you will see the 'dress code for women' question pop up from time to time. That and teaching a few classes on cultural made me a bit more sensitive to the question. So here I go with what I saw in Nepal. Personally, me being from India, decoding the dress code in Nepal is not much of an issue, we are quite similar. I personally I think Nepali women are better dressed but then for me a jeans and a well worn T-shirt is haute couture. So don't go by what I say.
So this first picture is from Thamel, Nepal which is the tourist hub and these three Nepali girls were walking through, as you can see in various western dresses. The pictures I use in this post are clicked either at Kathmandu or Pokhara. Kathmandu is the capital city and Pokhara a bigger tourist place. However even on my treks I found younger local women wearing jeans and trousers quite commonly. And if it is not cold T-shirts are fine everywhere.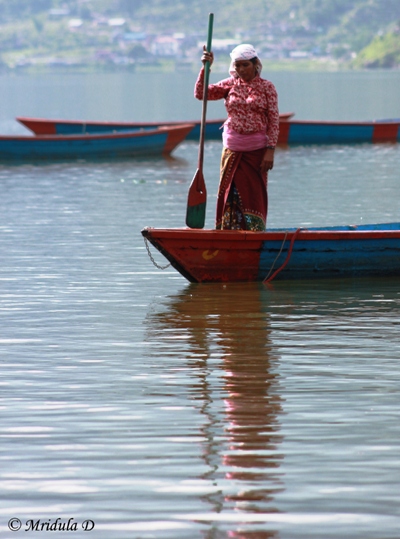 A Nepali Woman in her Traditonal Attire, Pokhara, Nepal
At Phewa Lake in Pokhara you will find boat women plying tourist boats and some of them dress in their traditional dress. However, a lot of local girls would I am sure use them only for special occasions, so obviously no one expects tourists to wear it. Also dresses would be different by region and clans I guess.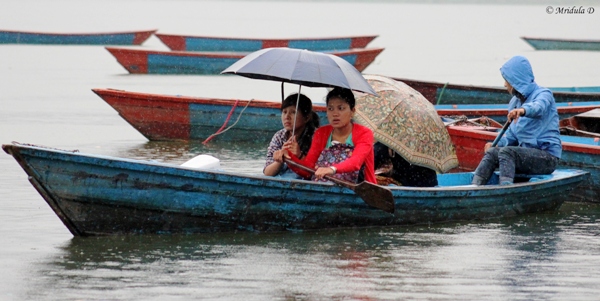 Local Women at Phewa Lake, Pokhara, Nepal
For example, people from nearby villages come to Pokhara in their boats and you can see the women less traditionally dressed as they came for some personal work and were returning to their village by boat.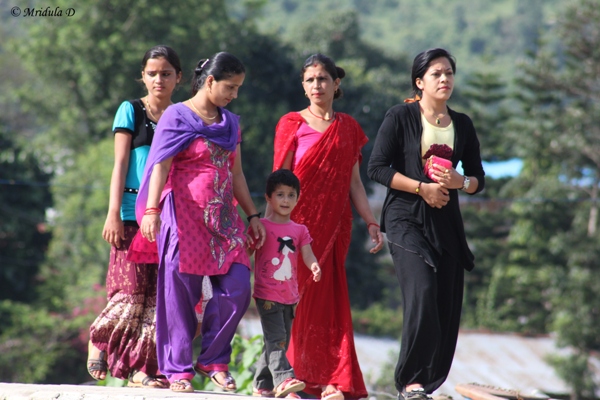 A Group of Nepali Women at Pokhara, Nepal
Then there was a group moving together and you can see people wearing everything from a Sari, to Salwar Kurta to trousers to long skirt, all in the family or the group.
Local Girls at Pokhara, Nepal
Now don't you agree that Nepali women have a great sense of dressing and they look like young people anywhere in the world? And both of them look so sure of themselves!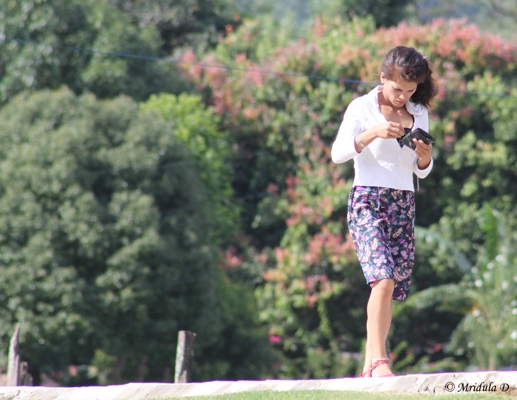 A Local Girl Busy with her Mobile, Pokhara, Nepal
And then there was this girl who was all eyes only for her cell phone, she was so busy! So wearing knee length skirt is also fine, at least in Pokhara and Kathmandu.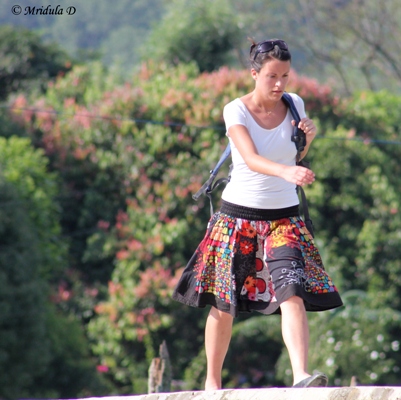 A Tourist at Pokhara, Nepal
And then there was this tourist who seemed to be in a rush and quite comfortable with her attire as was the local girl in the other picture.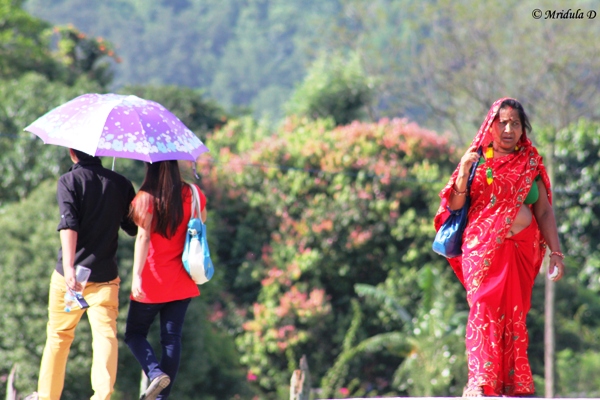 Sari and Jeans, Pokhara, Nepal
So while in countries like Nepal, India, Sri lanka people still dress traditionally, it is not that it is the only way to dress. You can find people in a sari and a couple in western attire in the same frame.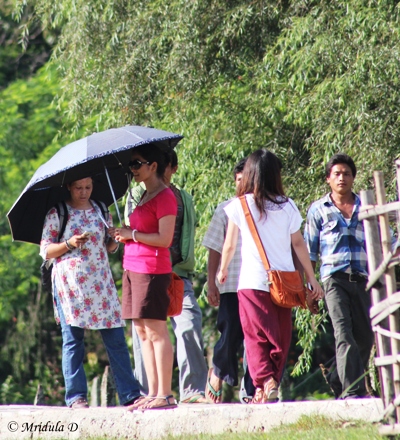 Shorts, Jeans, and Comfortable Trousers, Pokhara, Nepal
And it is not that no one wears a shorts! As I said all the pictures were either clicked at Pokhara or Kathmandu which gets a lot of tourists.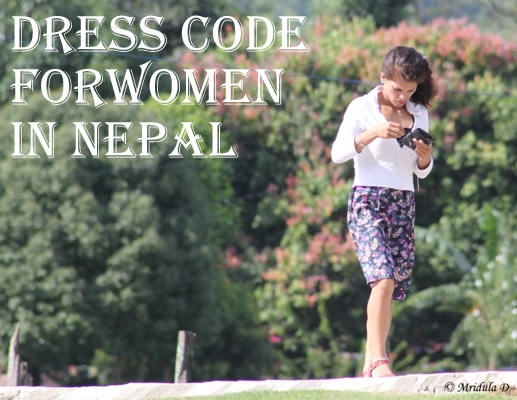 And I hope seeing some of these images would help you decide how the local women and tourists dress in these places at Nepal. Hope it will help you decide what to wear in Nepal.