Dress Code for Women in Mauritius is relaxed, you can pretty much wear what you please! Mauritius has a strong connection with India but their dress sense is closer to the western world. In the picture above you can see the skirts worn by the pretty women of Mauritius while doing the traditional dance, Sega.
The advantage of traveling with friends is they pose for you! This is one rare post where instead of clicking people on street, I can show what we wore! And my friends dress well!
You will be fine in Mauritius in all type of dresses, shorts and capries! Sleeveless is fine too. However do remember that if you are going in the forest area you will get insect bites, if you do not cover your skin. I am saying this from experience!
A lot of my dresses come out when I travel abroad! I am more comfortable wearing shorts also when I am traveling outside. It is more common to wear dresses and shorts in India as well but as I use a lot of public transport, I am a little more conservative when in my hometown! In Mauritius dresses or shorts draw no extra attention! They are the norm.
Bikini is common on the beaches, it will attract no extra attention. We were having coffee while I could see the mother and the kids on the beach! I have to say the kids were quite well behaved, the mother had to only get up once and run after her daughter! Otherwise they were happy playing in the sand!
However, you will not attract attention even if you go out in a gown and venture to the sea! That is what I loved about Mauritius, you could be yourself wearing whatever you wanted.
So, when in Mauritius you can go easy with the dress! You can pretty much pack what you wish to wear and enjoy wearing it too!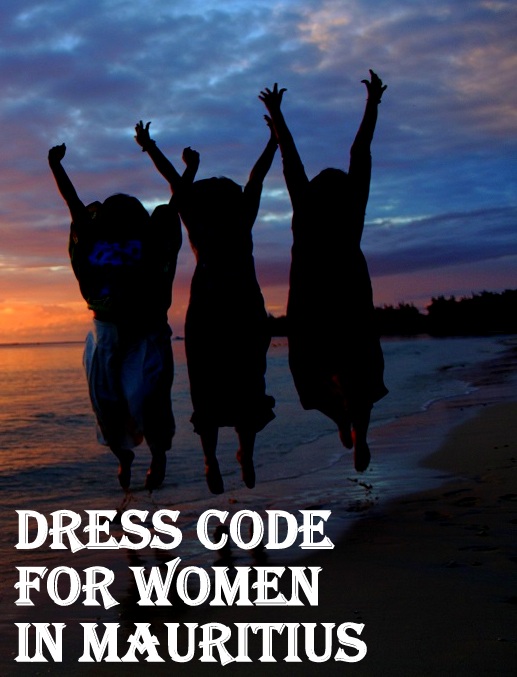 I hope this post is able to answer some of your what to wear in Mauritius questions. When I was there in June, evenings were a bit cold, so do pack a stole and a light jacket too!