If you are in a hurry and you need to read about dress code for women in Israel here is all you need to know- you can wear pretty much anything you wear at home! The only exception are some religious site in Jerusalem where they require both men and women to cover their shoulders and knees. In such places, all you need is a t-shirt with sleeves and capri which goes below the knee. There, you are sorted about the dress code for women in Israel. But if you have time you can read further!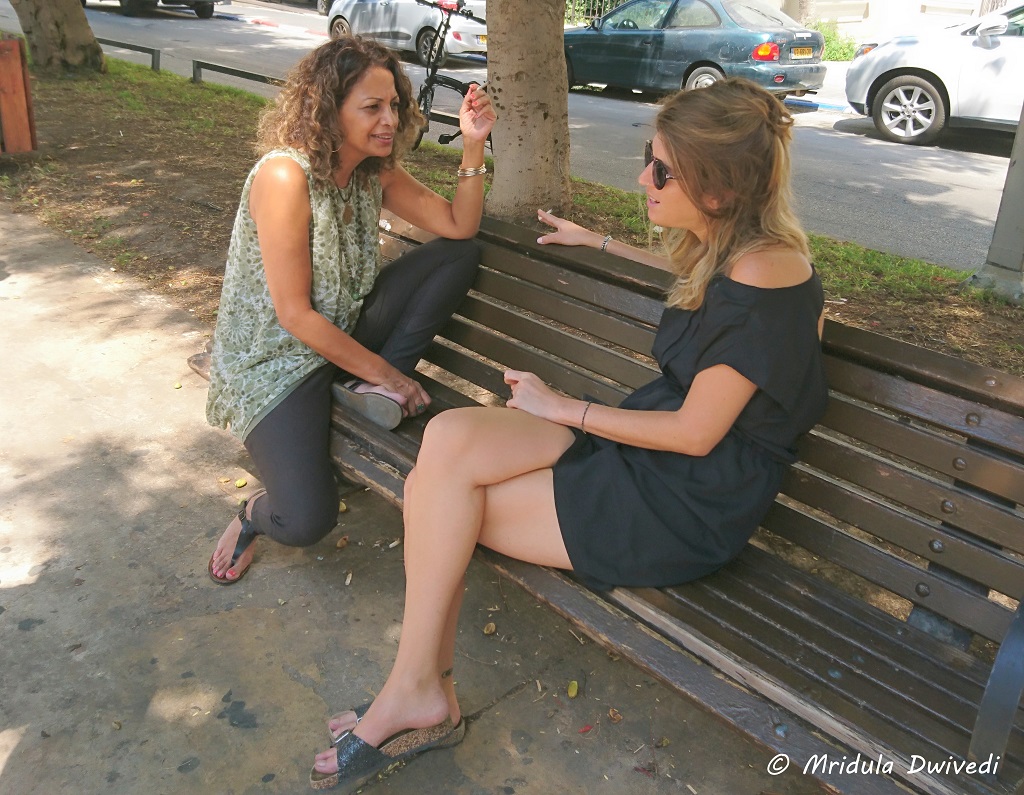 I just got back from Israel, I was invited there by Ministry of Tourism, Israel. In August it was hot during the day. And I loved the fact that you could wear anything you found comfortable and go about the place!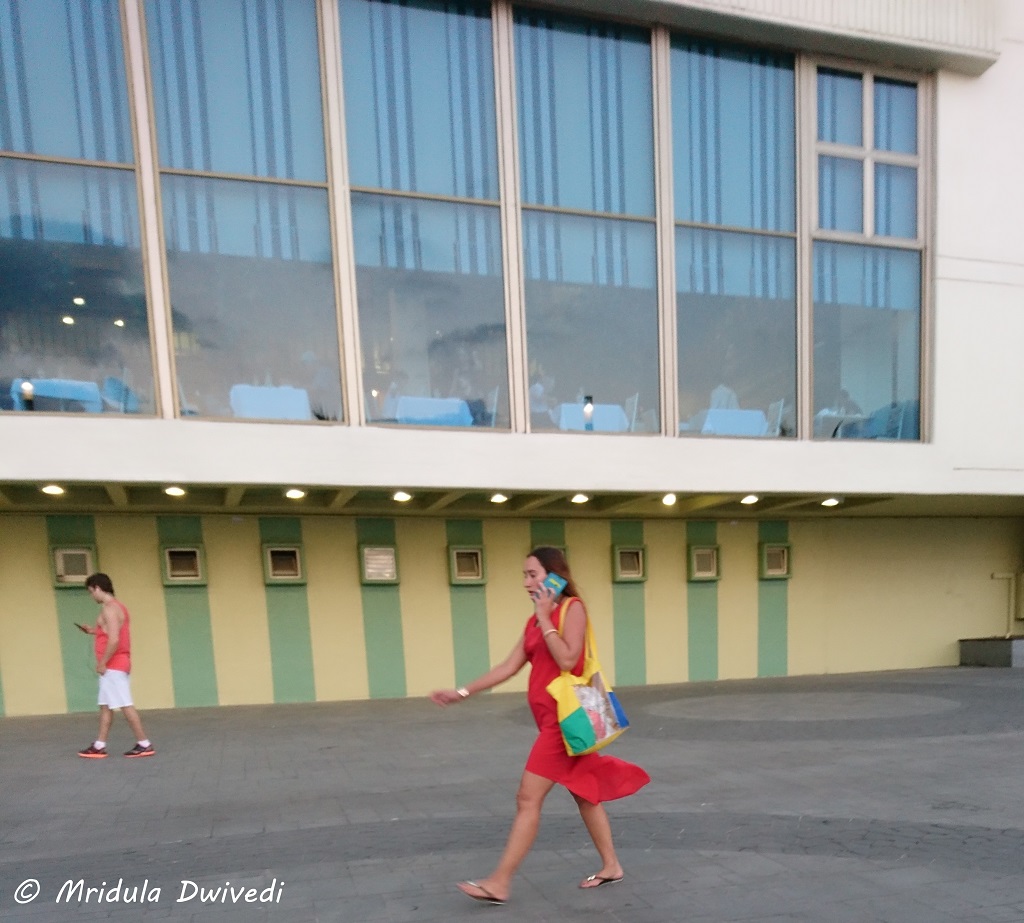 I used my cell phone (Xperia X) to click these pictures. A cell phone attracts less attention than a SLR! It was easy to click well dressed women, they are all over the place!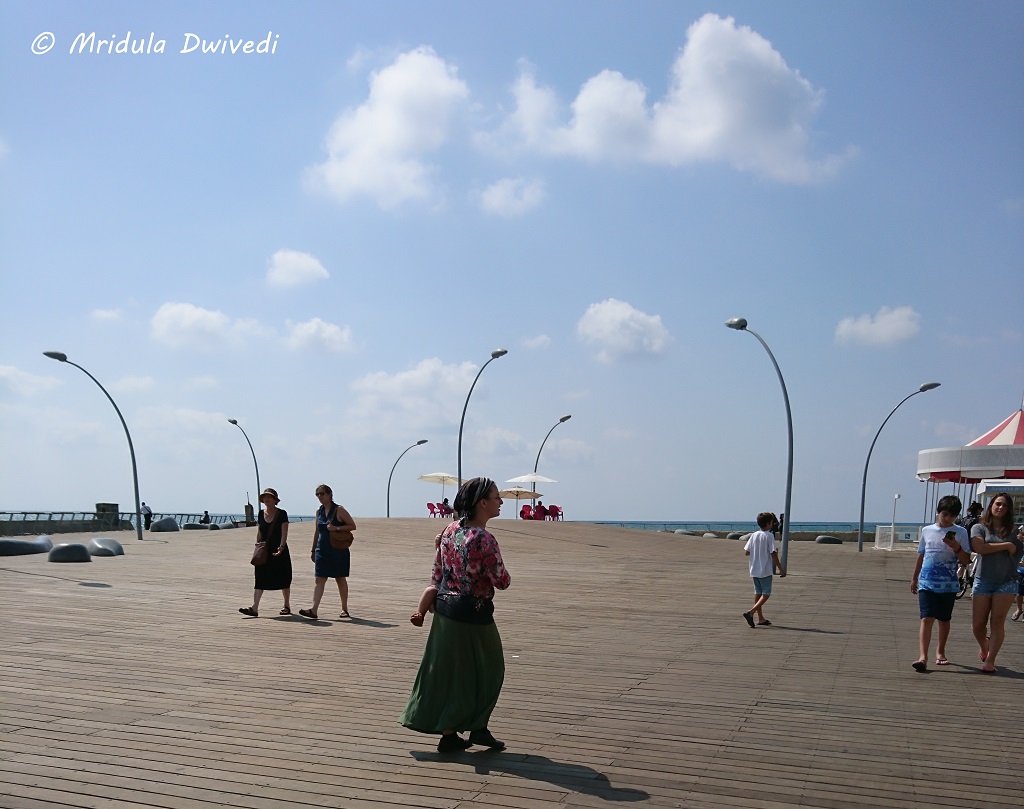 While flying to Tel Aviv from Mumbai I watched an Israeli move- Apples from the Desert. It is a story of a young girl who runs away from her orthodox Jew family. Her mother used to dress like this in the movie. But then the orthodox men dress even more conservatively! And no one expects you to dress like that, not even in religious places of Jerusalem!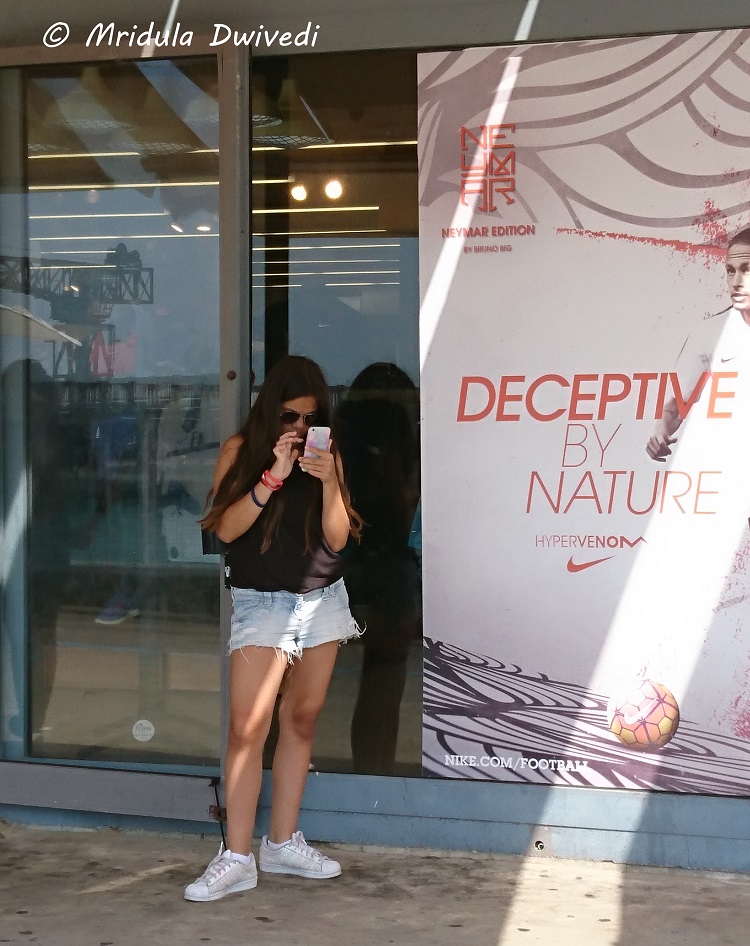 Youngsters dress like anywhere in the world! And they also pay a lot of attention to their phones! You can see the girl is dressed for a sunny, warm day!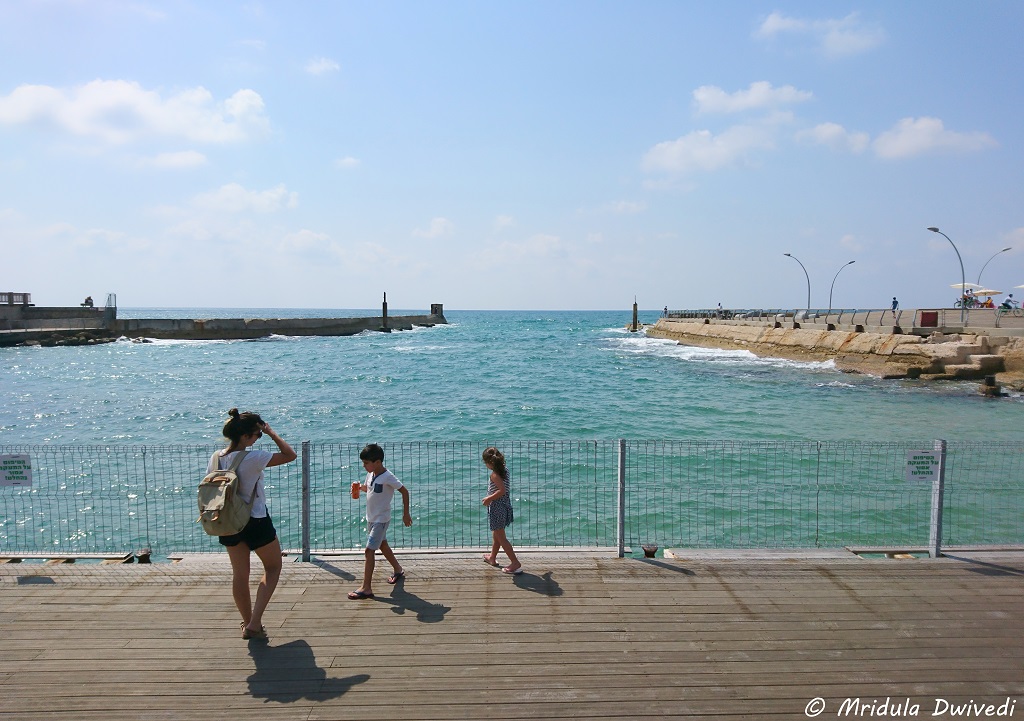 And then there were moms, dressed for a hot day too. This is the port at Tel Aviv and when I visited it was truly hot!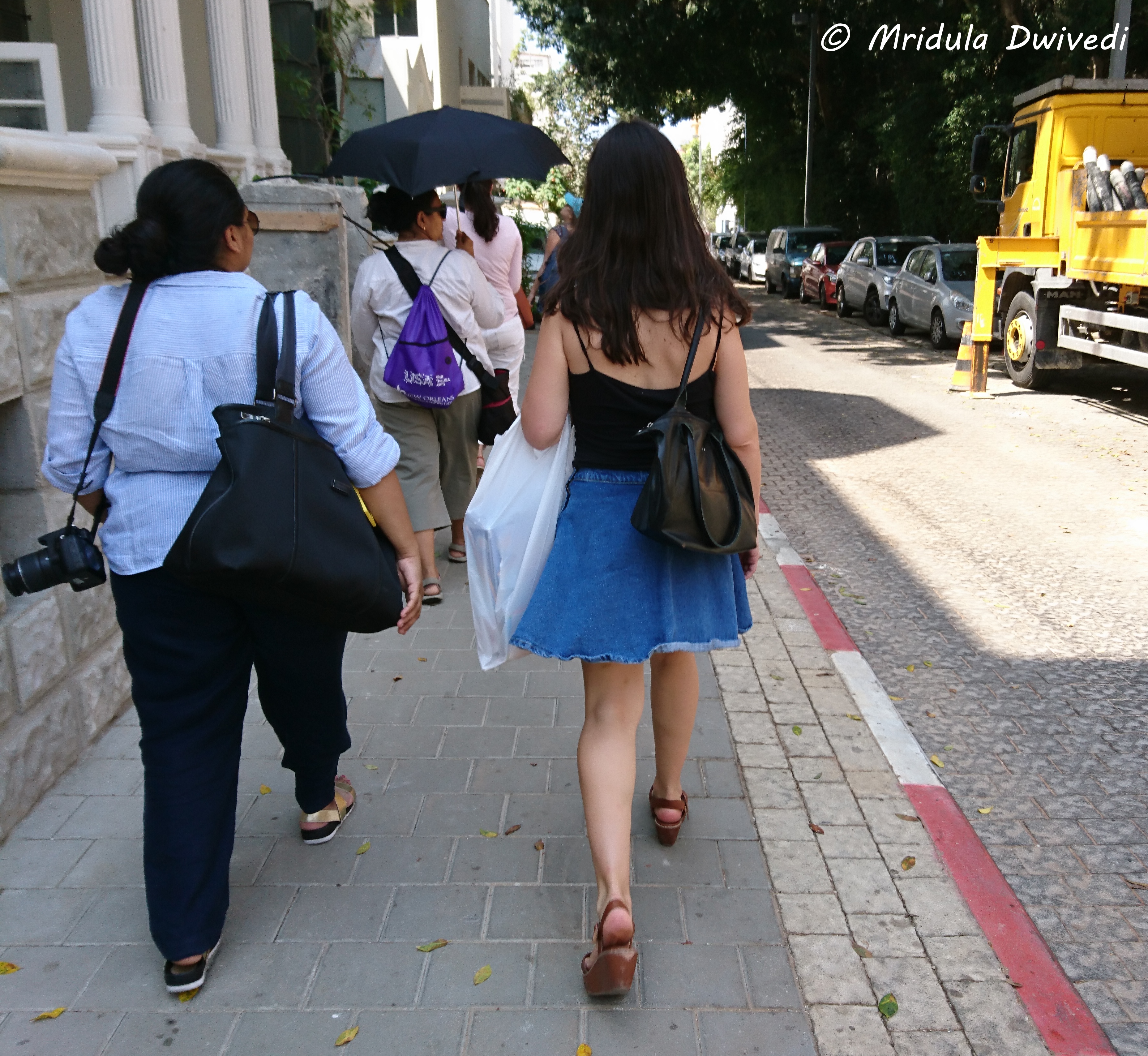 I close the series with this shot of my colleagues on the trip with a local woman. You can see the sun was out and and the umbrella too!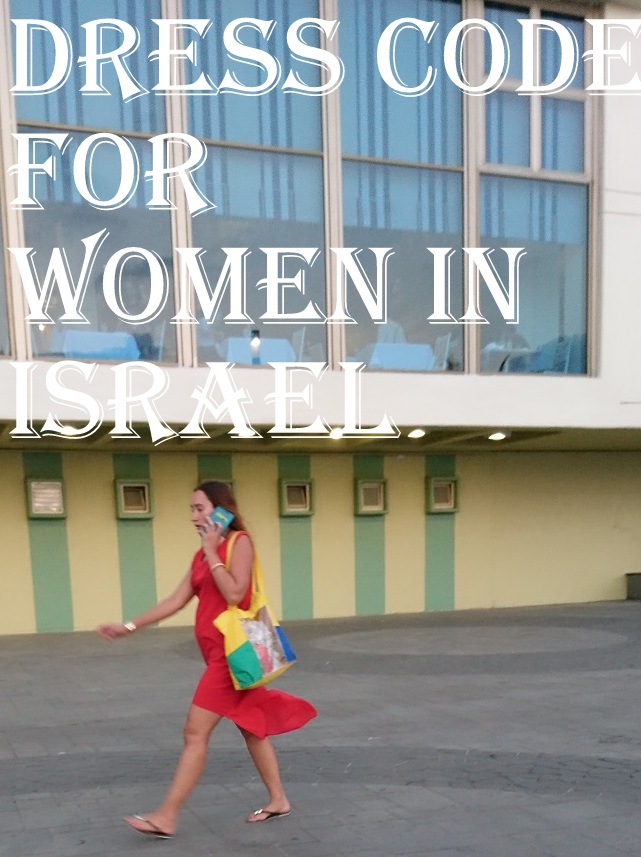 On the beach swimwear is common both bikini and single piece swimsuits. To sum up, when I got the invitation to visit Israel, it was written in the welcome document that you could wear whatever you want. After the visit, I couldn't agree more. Only the religious sights in Jerusalem expect you to cover the shoulder and knee, and it is a common in Buddhism too. I wore shorts and dresses sometimes and I just could blend well in the crowd. The dress code for women in Israel is pretty cool overall!
PS. I was invited by the Ministry of Tourism, Israel on the trip!