We visited Dilli Haat today for a few hours. I always like that place it is such a riot of colors. And the weather was still quite bearable, though it is getting hotter by every passing day.
Photography with my daughter is not that easy but she is growing up every day and is quite used to the idea that I will click pictures all over the place.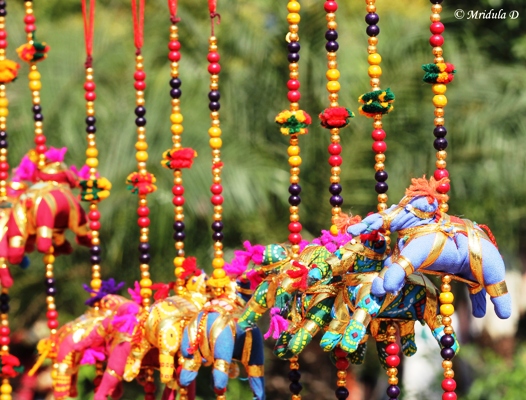 Colorful Hangings
I like Dilli Haat for its food as well, the sabudana vada is quite tasty and kulfi is a must every time I go there!