I still remember the day so clearly. Dhankar was our last stop on the Spiti Homestay Trek. And the place is magical. The Dhankar village in itself is so charming, our homestay was in a house next to the fort in ruins.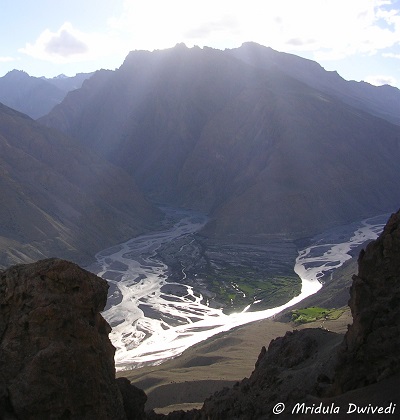 The river Spiti flows by the village and the sunset was over majestic mountains which we watched from the roof of our home stay.
I went to sleep with that day quite tired but sure that the next day I wanted to trek to the Dhankar Lake. Anjan came with me and Seshadri and Dilip (my nephew) refused to wake up in the morning. And what views he missed!
We trekked for a little more than hour, all mildly uphill to reach the lake.
While walking I would pause to click every flower that I saw. Anjan, our guide, found my habit of stopping to take a picture of every flower on the way quite amusing.
On the way a village herdsman stopped and insisted that I took a picture of him. That there were a lot of workers walking up hill with heavy pipes and great difficulty for some water work in progress. And there I was finding the lain walk itself so difficult at that altitude.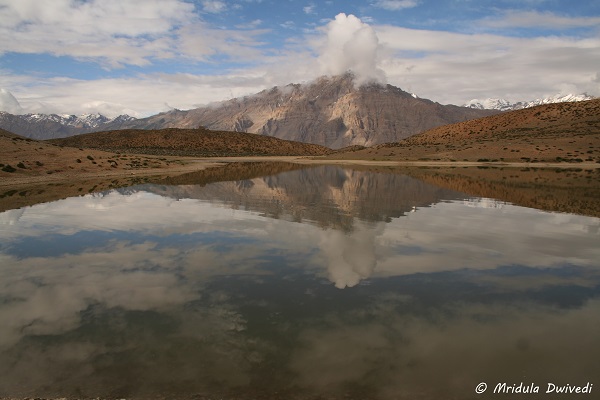 When we reached the lake there was not another soul around. We walked around the lake, there were Buddhist prayer flags in a corner. We found some beer bottles floating in the lake as well. Anjan waded and got it out. The weather was awesome, the cloud cover made the walk pleasant. It added to the beauty of the place! I was very tired but I would not miss it for anything!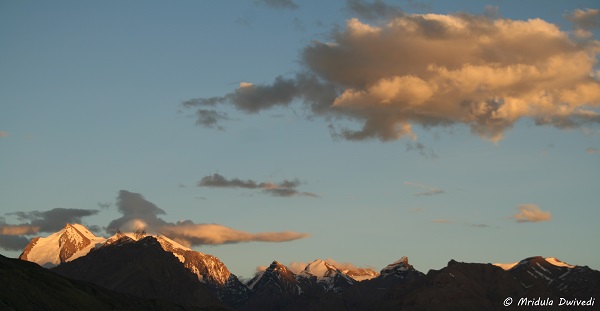 The evening gave us a beautiful view of the mountain ranges. We ate que for dinner the night before. Dilip and Seshadri did not like too much but I did!