After a few minutes inside the Dandi Kutir Museum I was reminded of the museums in Sharjah and Dubai. I had seen such use of technology only in those places. So, it was a pleasant surprise to find such a modern museum closer home.
Dabdi Kutir is the world's largest museum devoted to the life and teachings of one person, Mahatma Gandhi! As our group walked towards the building, the exteriors looked impressive and unusual! Our guide pointed out that the building resembled a salt heap to commemorate the Dandi Yatra led by Mahatma Gandhi!
We were given audio guides at the entrance, mine was in English. I have used audio guides in many museums in different parts of the world, the last one at the Palace of Versailles in France! But Dandi Kutir is a step ahead! There was no press one, press two here. The audio guide worked on the wireless, you just need to go and stand near an exhibit and it would start explaining about the event automatically!
The exhibits are divided in five parts and across a few floors, named The Early Life, Life in London and Back Home, Life in South Africa, Return to India and Satyagraha and Road to Independence! Even if done at a fast pace it will take 1.5 hours to go through the journey. I would say, plan for more time.
I got so engrossed in listening to the vairious incidents related to Mahatma Gandhi's life that our guide had to bully me into moving forward. There are two scenarios in the museum that still remain with me, in spite of our lack of time and all.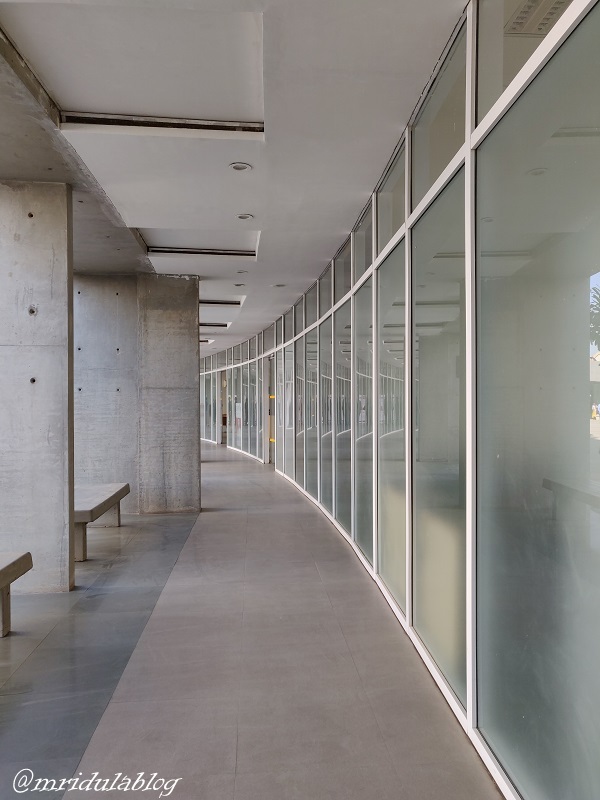 In one scenario we board a train that Mahatma took for a meeting in UP. As you sit, you start to feel as if the train is moving and you are really sitting inside it! The second one is about a meeting in South Africa. All the visitors sit in a circle in the middle of the room and when the audio-visuals go off, you feel as if you are a part of that meeting.
The entry fee for Indians is Rupees 10 and Rupees 200 for foreigners. A lot of school and college going students visit the museum. If school kids start seeing such clean, well planned and executed spaces right in their backyards, they will probably start demanding it as a norm!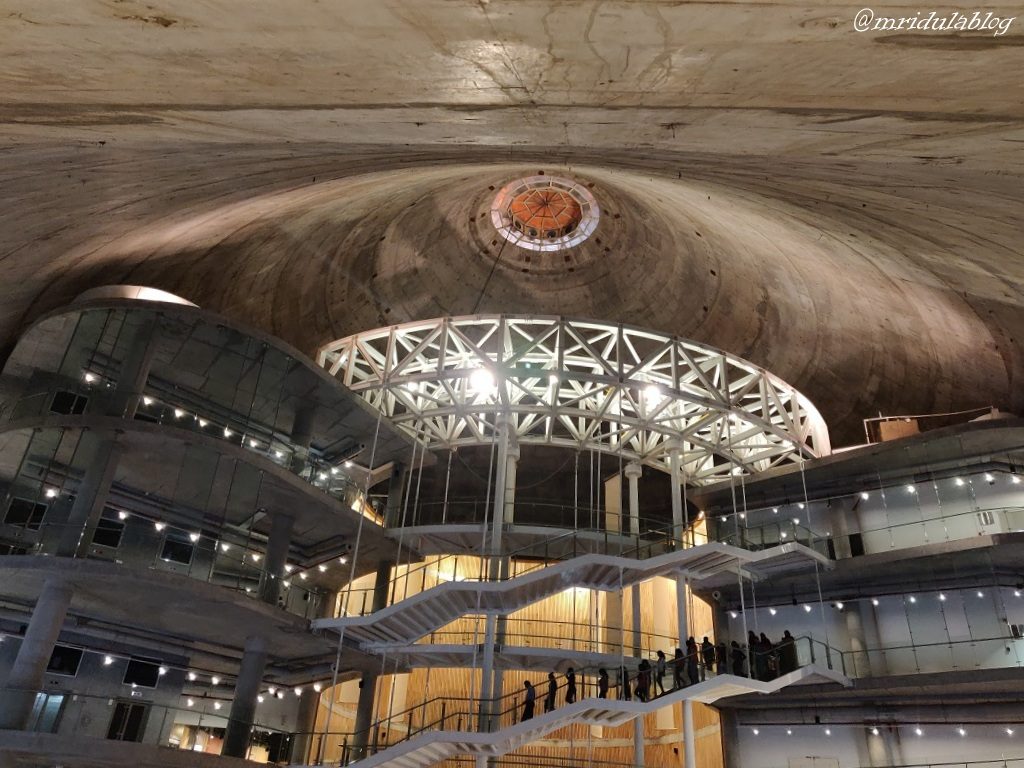 Even though photography is not allowed within the museum, we were given special permission to click a few pictures from the reception. That is how I got the pictures of the interiors. You can photograph the monument from the outside.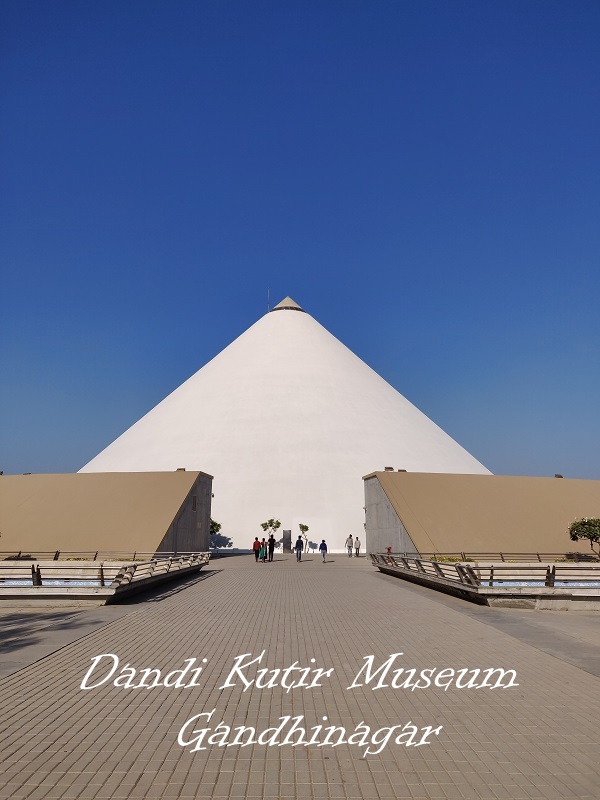 Visiting Dandi Kutir Museum was a surprise for me, I did not expect such a high-tech museum in my backyard! I hope to see more such world class projects in our country!
PS. I was invited on this trip to Gujarat Gujarat Tourism Board!