My joy knew no bounds when me made an unscheduled stop at the Dada Harir Ni Vav, a beautiful stepwell in Ahmadabad. It is also known as Bai Harir Ni Vav. I absolutely adore visiting stepwells and in India they go by many names, Vav, wav, baori, baoli and I am sure a few more. And there are quite a few in and around Ahmadabad. We were actually traveling to Bhuj from Ahmadabad when we stopped at the step-well.
It was a sleepy morning when our group arrived at the Bai Harir Ni Vav. The place was just opening, sweeping was going on. Baoris set my pulse racing, I was excited to get in and explore. All the history I quote in the article is from the Gujarat Tourism website, who were the sponsors of my trip too.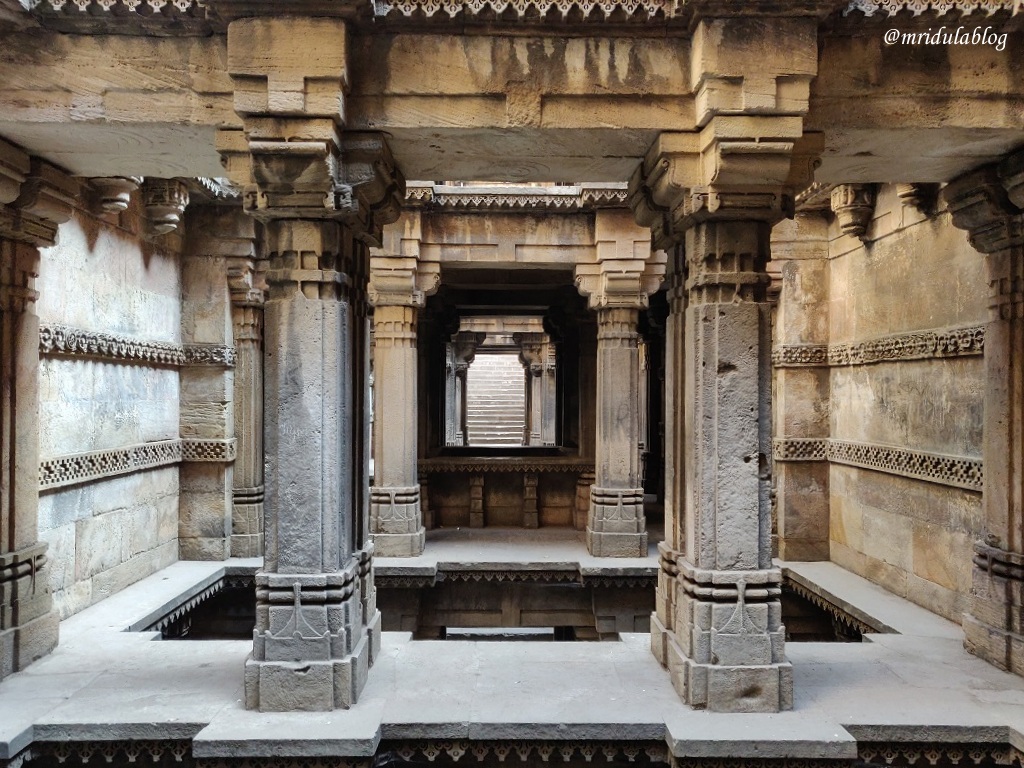 The baori was was built in 1499 and named after Bai Harir a woman of the Sultan Begada's harem. It is about 15 km away from the city center. It is a less visited monument in Ahmadabad.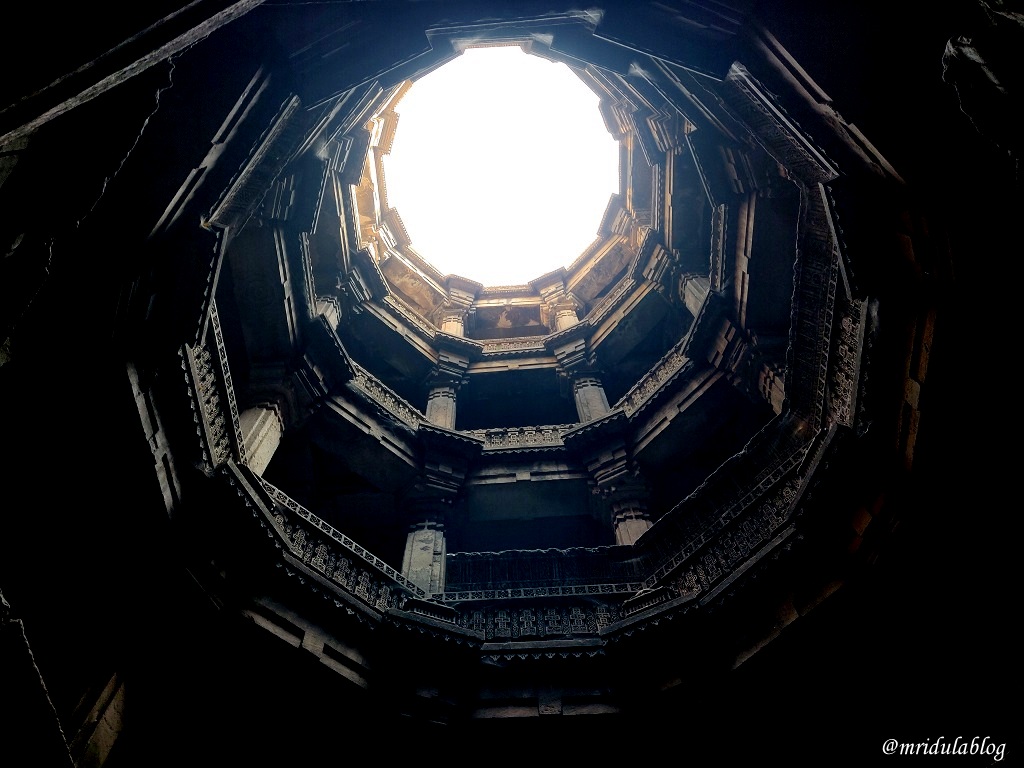 I find the approach to water conservation through step-wells fascinating. Who could have thought that such utility construction as well could be given such an elaborate setup! Looking up from the interiors of the step-well was a first for me. There are five levels to this Vav.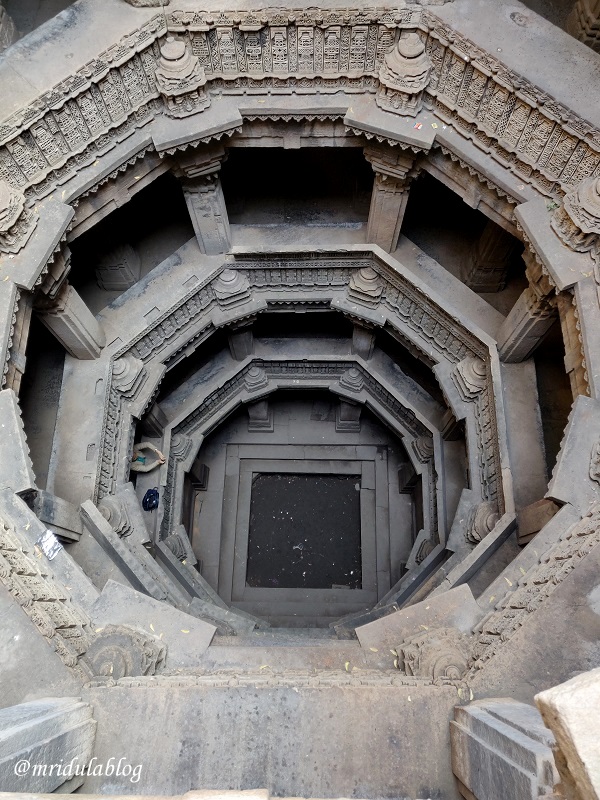 The wells are dry now. They thoroughly capture my imagination, whichever way I look at them, from above or below! As we visited in the morning, there were only a few tourists.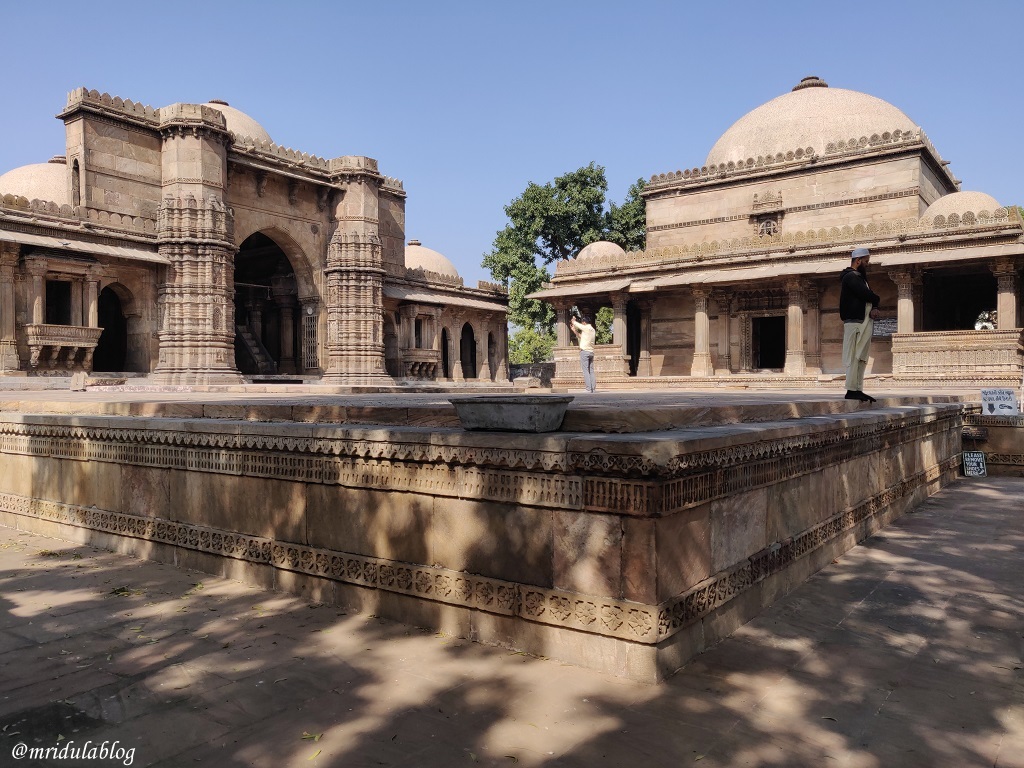 As you walk about the step-well you will notice a mosque at the back of it. It is Dai Halima Mosque built in the 16th century.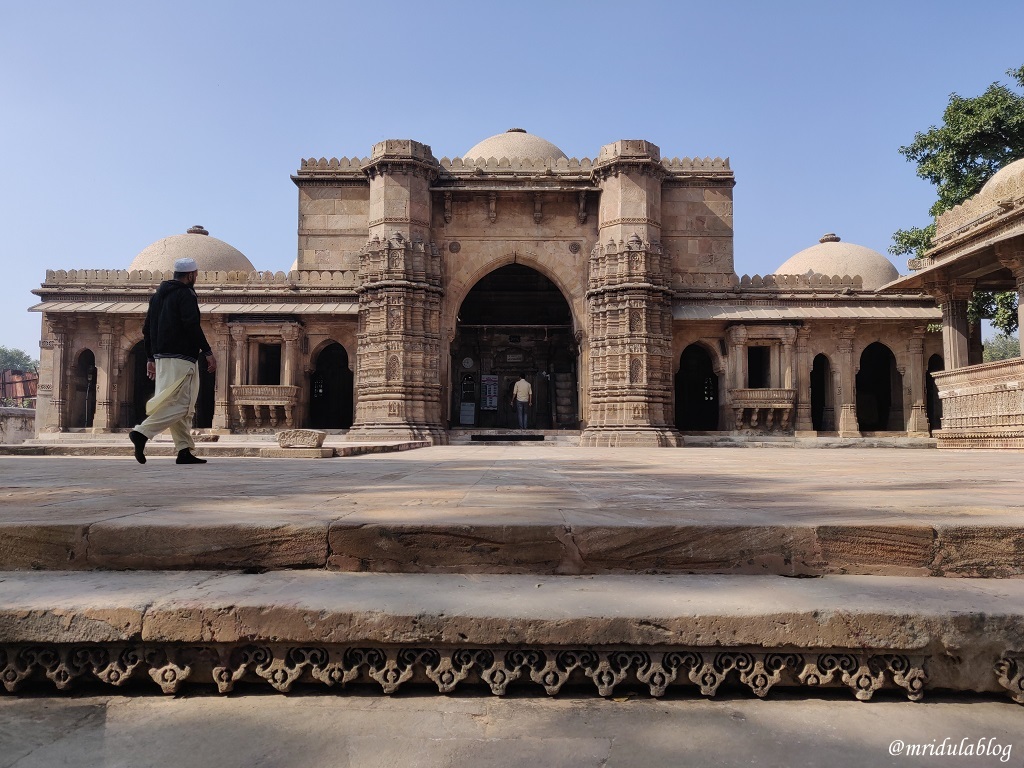 The maulavi you see in the picture told us that the entry of women to the interiors was prohibited. So, I was content to click a few photos from the outside. I am told that the jalis on the walls are impressive.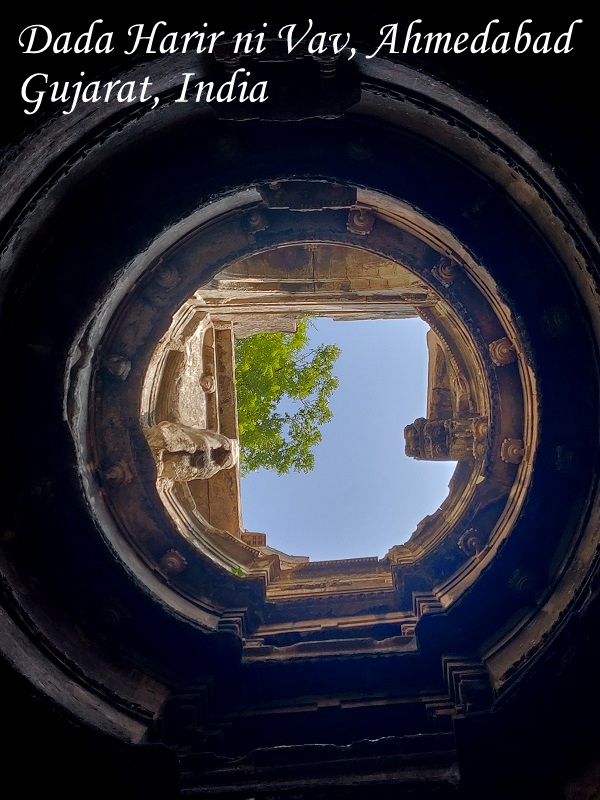 After I started traveling, I have realized that such beautiful structures like Dada Harir Ni Vav are considered off beat in our country because there are so many of them! The most beautiful step-well in the region is Rani Ni Vav at Patan, which is UNESCO World Heritage site. I hope we start preserving our heritage better.
PS. My trip to Gujarat was sponsored by Gujarat Tourism Board