This is a post by Alka, my sister about our recent trip to Paris.
My sister bullied me to take a holiday with her last year. We went to Budapest, capital of Hungary. Now we have mutually decided to take a holiday together every year. We kept on discussing various destinations and zeroed in on Belgrade. It seemed like a stunning place. But somehow things didn't work out. And suddenly my sis sprang out a surprise for me, "Lets go to Paris!" Who in his/her right mind would refuse that destination? So Paris it was for us. We were staying at the Ibis Style in Crimee, it was such a charming area!
We had to take a flight on the night on November, 20th. It was Tuesday. My heart sank a bit. I had to get up early to take my daughter to her music class. My day was to start early. And whole night and next day would be spent in flight. But I kept aside my apprehensions and geared myself for the daily routine. It exactly turned out like I had imagined. I reached airport extremely tired. But when we boarded the flight, I kept everything aside. We reached Kuwait within a few hours and had to board another flight for Paris.
After landing in Paris and reaching the hotel, we tried calling home. I had purchased a plan in India and the network refused to work. It left me quite frustrated. We had packed Aloo and Gobhi paranthas with us for sometimes you don't wish to go search for food after a long tiring flight. We gobbled it in our hotel room with pickles and our plan was to catch up on sleep. But my non working sim kept irritating me. I called my husband and like a knight in the shining armor, he got down to resolving the issue. Innumerable to and fro calls were made (using the hotel wifi), screen shots sent and received. Forms were filled and saved. It took more than two hours but my data plan finally started working.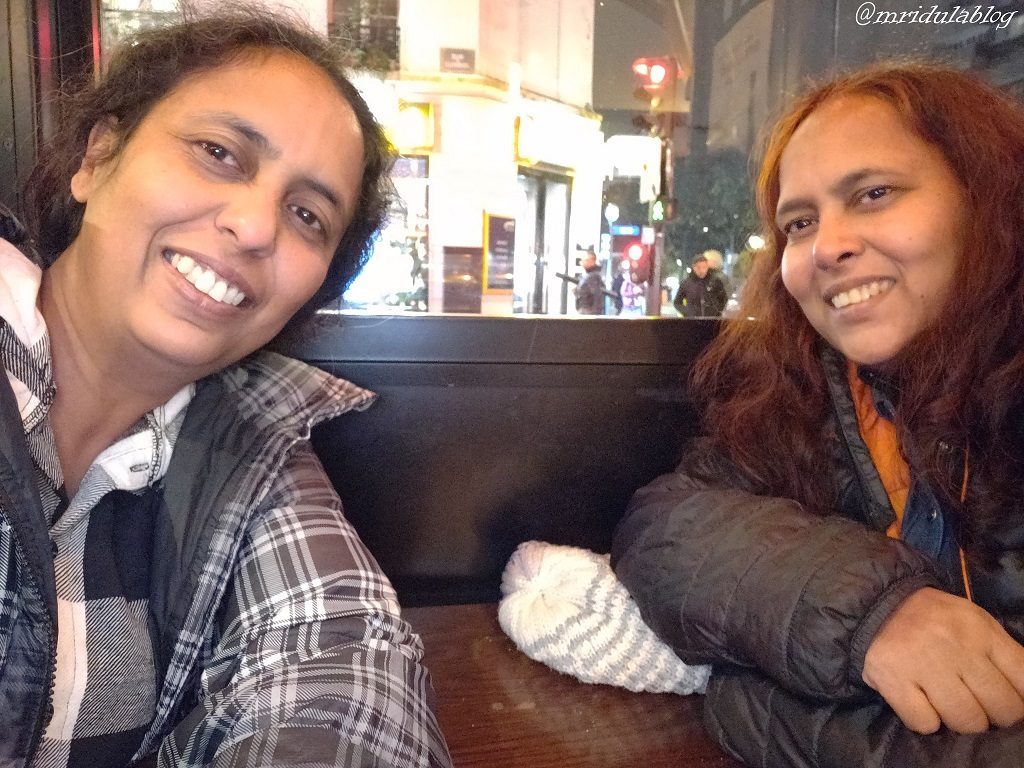 But it threw our sleeping plan out of the room's beautiful window. We were both wide awake now. We agreed to venture out of our hotel room and get a feel of our corner of Paris in Crimee. Within few minutes, we were out on the Rue de Crimée, a beautiful street, away from the tourist hub!
This time, we were staying in a residential area, unlike Budapest. So pavements were full of life. I saw kids zoom past us on their scooty. Mothers were out with kids to do some chores. If you don't want to do an European tour of five countries in 10 days, try to stay near a residential area to get the local feel. You will not be disappointed. What caught my eyes first was charming little bakery shops. They looked so enticing and inviting. Next was bars and cafes. They were doing brisk business in the evening. We were walking and trying to spot a cafe, for which Paris is so famous for. My sis later even went to one, which Victor Hugo frequented!!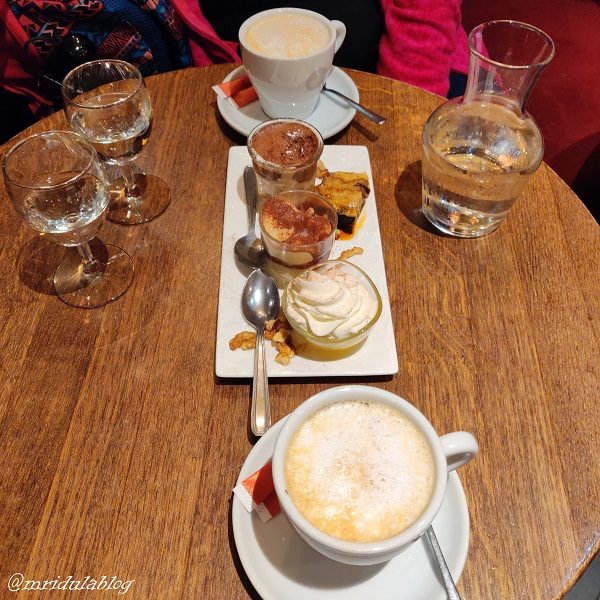 We entered one charming little cafe cum bar Le Cadre Noir. And what a nice choice it was, cozy, comforting, warm and with a terrific hostess. Later on we came to know about her name, she is Monica. She was bouncy, energetic, warm and a welcoming person . Her energy was infectious. You can't remain unaffected. I think hospitality institutes can learn a thing or two from her. For the first time, I had black coffee with an out of this world desert, served together as coffee gourmand . Its taste is still in my mouth. What a wonderful start we had to our trip.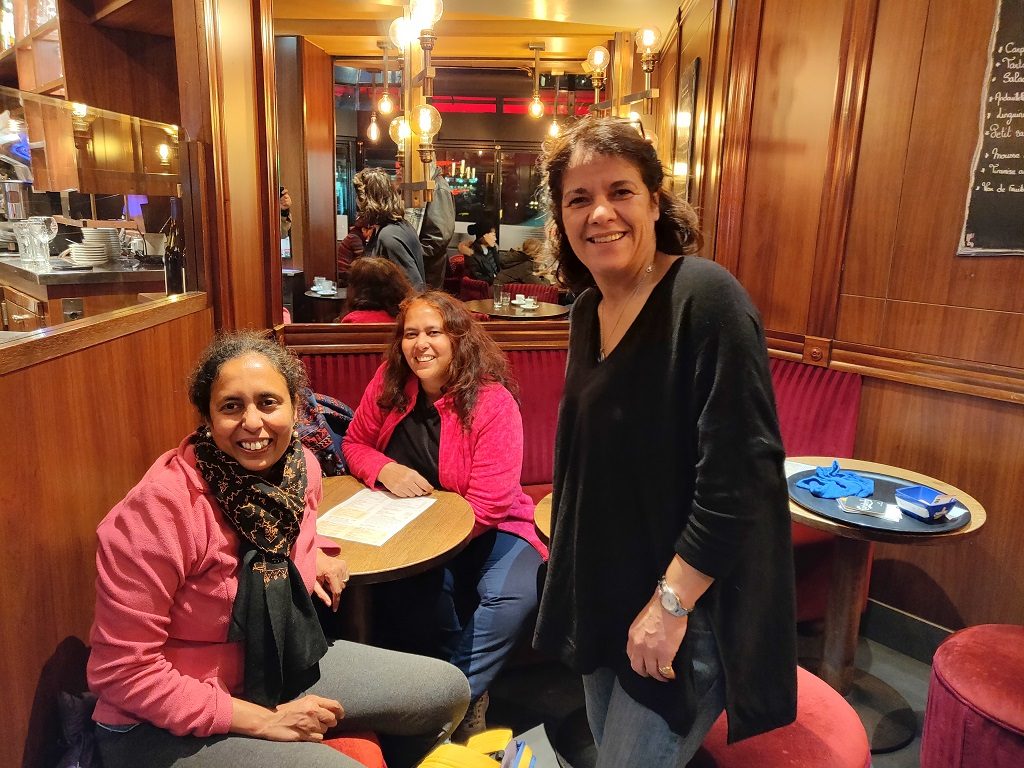 And we ended our trip from this cafe. When my sis told Monica that it was our last day in Paris, she took pictures with us, sent one of customers to meet us, who spoke Hindi and not to forget, gave us a platter of coffee gourmand!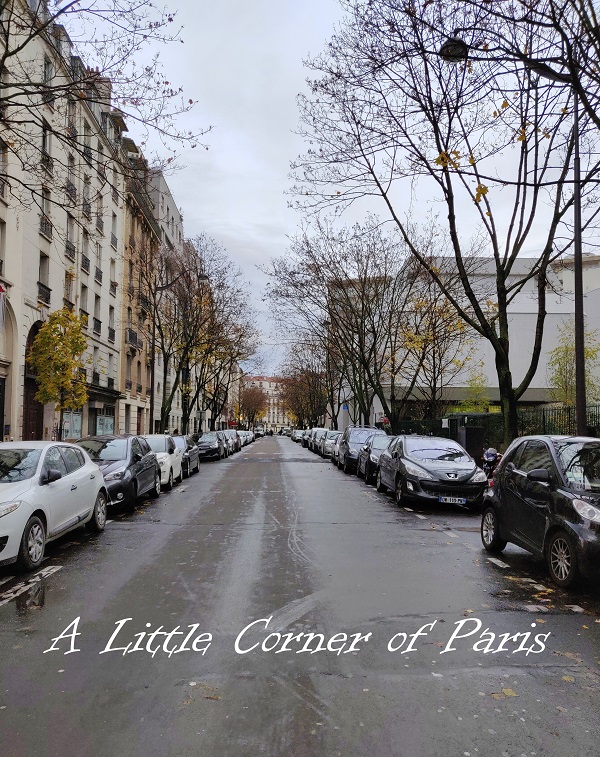 That is hospitality, French style!! No doubt, we had a wonderful sleep after coming back to hotel.
PS. Even though this was a personal trip, there were two collaborations that I need to mention. This trip was made special by Atout France – France Tourism Development Agency and Paris Tourist Office who helped us discover the city of lights at our own pace by providing two 6 day travel cards for public transport and 2 Museum Passes for 4 days, allowing us to explore the city at its fullest. I also had the M50 on loan from Canon India, a big thank you to them.