It was on my third visit to Kutch that I discovered Nirona. As we walk through its dusty lanes, it felt like a typical Indian village with small beautiful houses, its people curious about the newcomers! My first stop was the Copper Bell House at Nirona headed by Mr Husen Luhar. I was invited by the Gujarat Tourism Board to experience the Rann Utsav.
Nirona is a special village and I realized it with my first stop at the copper bells of Mr. Husen. He is a grandfatherly figure who told me he started making bells at the age of 12! He is in his 70s now! Their family have been making copper bells for at least 7 generations.
I have seen bells so many times without ever being in awe of it! But I was in complete awe when Mr. Husen started weaving his magic. There are no joints in the outer structure or the crown of the bell. It is fitted in together by joining various pieces!
After the crown of the bell is done, it is wrapped in a paste and then placed in a brick kiln. This part is done by the women of the household. Once the bell comes out the most interesting part begins. The clapper is attached but the initial sound is quite bland.

Then Mr Husen starts hammering the bell and the sound changes! I could and hear and see it right in front of my eyes. As he would hammer, the sound would change. He has different sounds for cows and buffaloes. Some of his bells sound like birds chirping and all because he hammers them in a certain way!
The whole family has a way with sound. Faruk Luhar loves to play morchang. I also tried my hands at it and I was such an utter flop at it.

The icing on the cake was the smallest kid in the family hammering a musical instrument and enjoying the sound! It feels like sound making is in the air and even babies pick it as they grow!
Our second stop was the Rogan art center and the third at the lacquer but those are tales from Nirona for another day!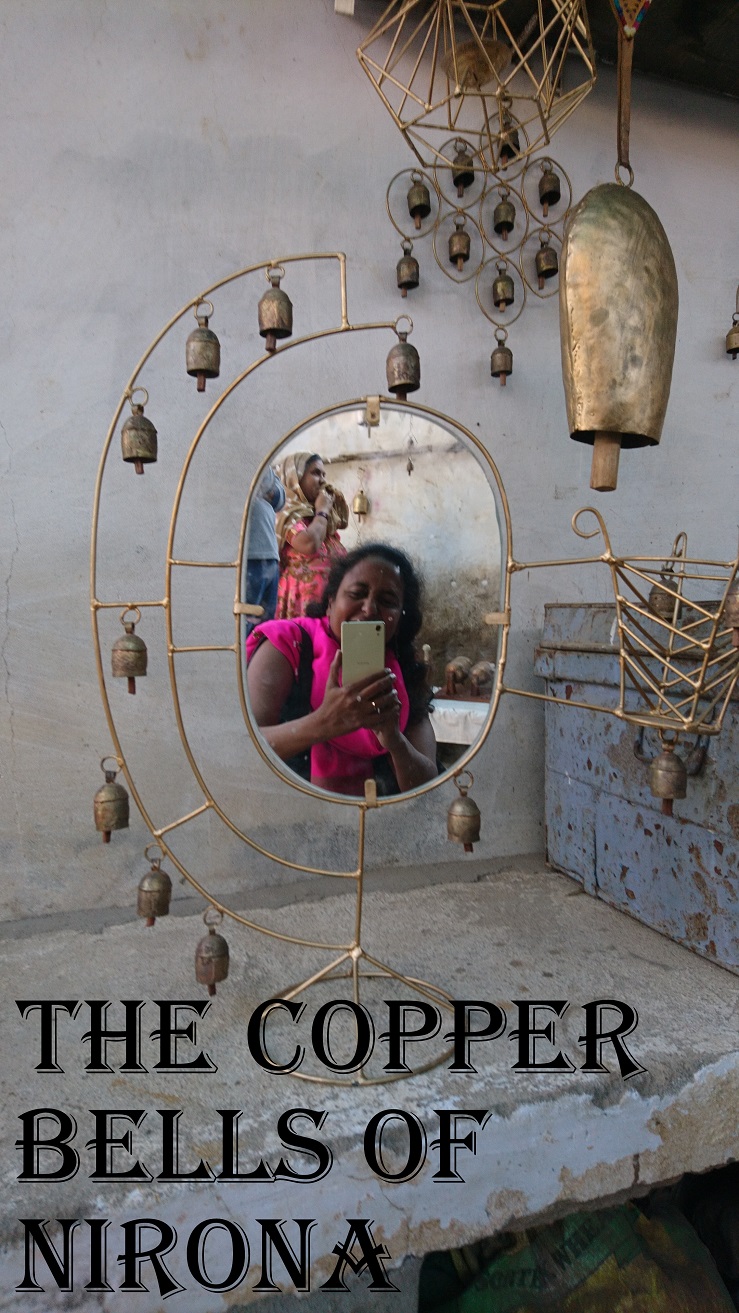 PS. I was invited by the Gujarat Tourism Board for Rann Utsav
PPS. This is the slowest start to year, as this is my first post in 2018. I vow to do better for the rest of the year.