It is 2021 and Sri Lakna, which I visited in January 2020 (on a sponsored blogging trip) still remains my last international travel! I am thankful for a lot of things but how I wish I could start traveling again without a care in the world! But I guess that has to wait for sometime more. From April 1 India is offering vaccination to common public above 45 and looks like my turn will come soon! But I decided to write about my past trips, while I am waiting patiently to travel again! And I have plenty to share. So here I go about my 10 cool experiences in Colombo!
10. Watching the Sunrise
I was staying at the Movenpick Colombo and they have gorgeous with a bar and pool at the rooftop. Even though I am not an early riser, I set up my alarm for just before sunrise and went to soak in the beauty of the city early in the morning.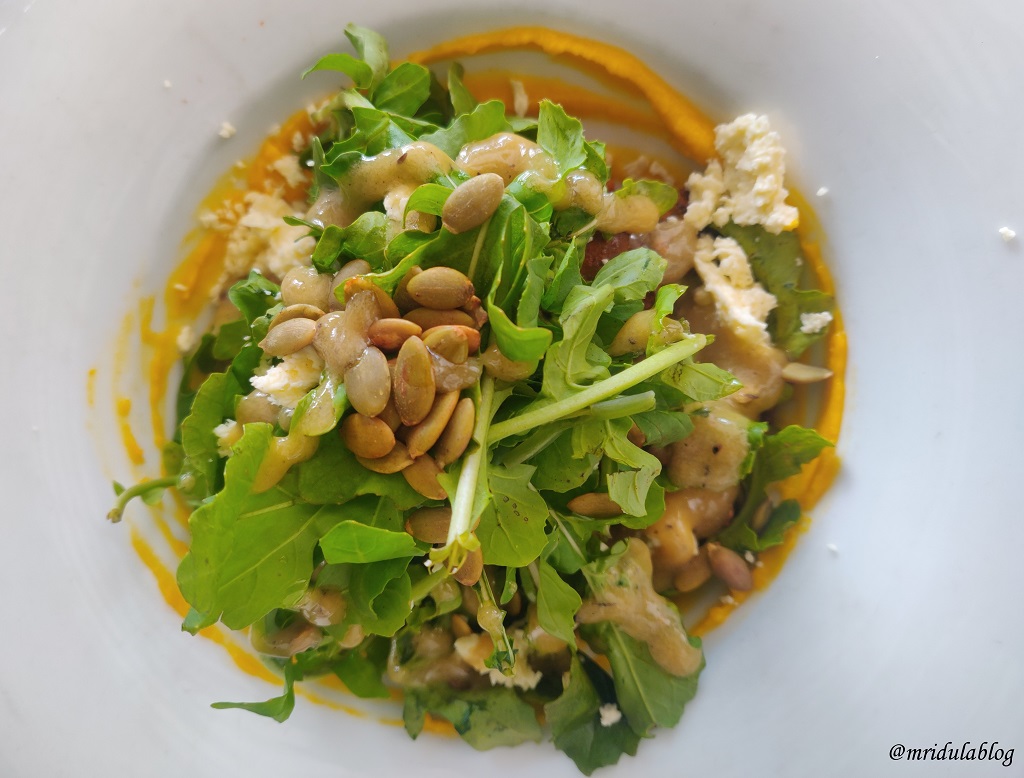 9. Traveling to Mt. Lavinia by a Train and Eating at Sugar Beach
I took a train from Colombo to Mt. Lavinia, a sea side resort town close to Colombo. The train follows the coast and stops at every other station. Locals take the train in large numbers, but it is popular with tourists too. That is where I met Karina and we had quite an adventure. On the beach is a popular shack known as 'Sugar Beach.' Do try it out. If you eat fish, you are at the right place. I am a vegetarian and their pumpkin salad was yum too.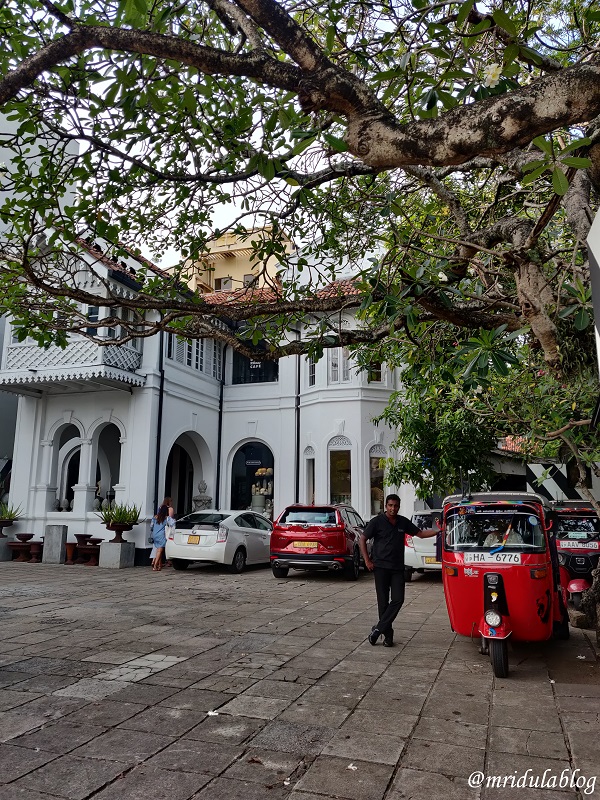 8. Paradise Road, Colombo
If you would like to shop for curios and other local stuff, check out the Paradise Road store. It is full of cute things. I picked up a beautiful blue and white polka dot ceramic mug but alas it did not last long at my home!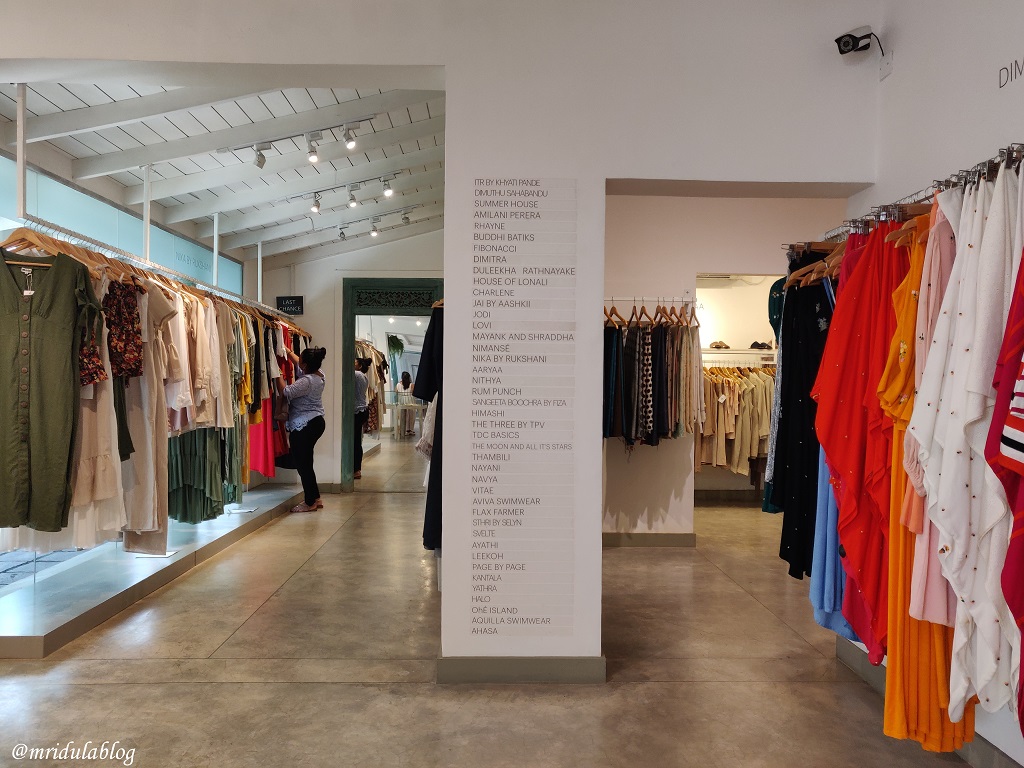 7. The Design Collective
If you like to shop for clothes and accessories, do check out the Design Collective. It has an eclectic mix of Sri Lankan and Indian designers under an elegant roof.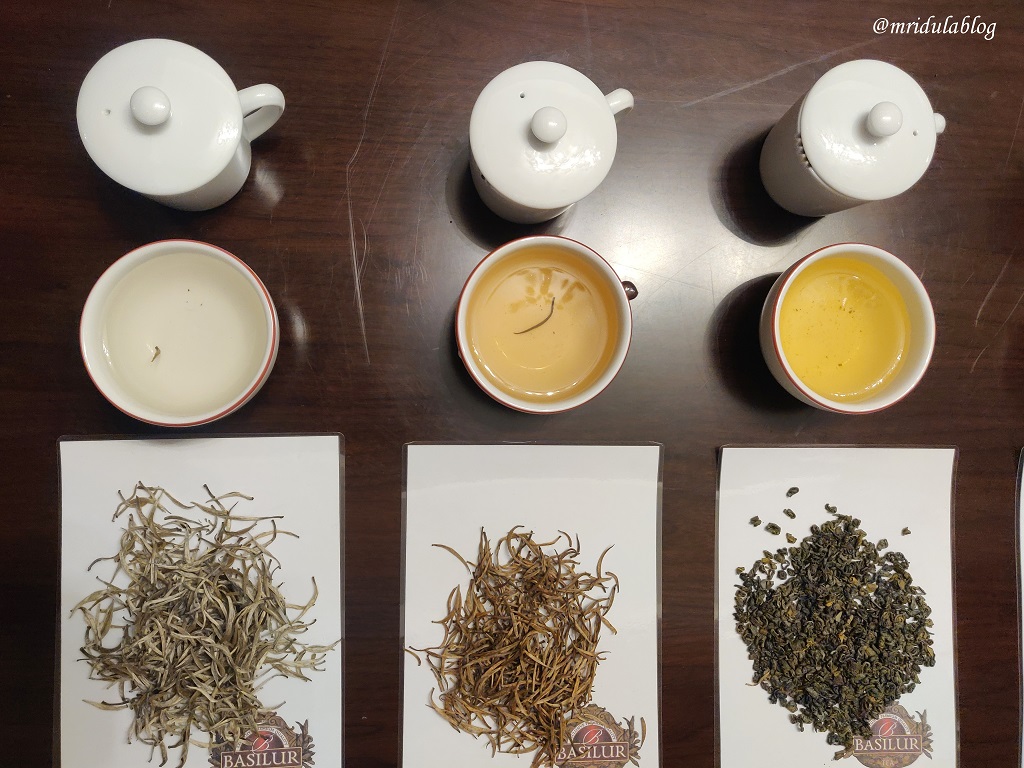 6. Tea Tasting
Sri Lanka is home to exotic varieties of tea. If possible, go for a tea tasting session. Mine was organized at the Movenpick itself and featured a wide variety of tea by Basilur. It was paired with mouth watering snacks and the whole experience was amazing.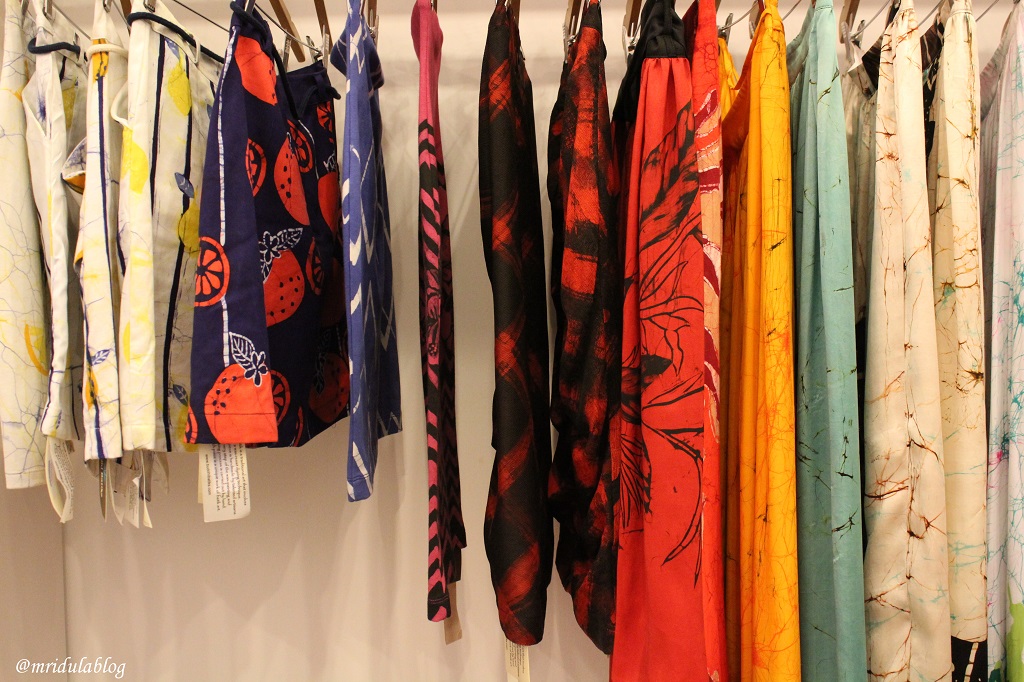 5. Visit Buddhi Batik
If you like batik and would like to check out a prominent local design house, do visit Buddhi Batik. They take the traditional batik designs and turn them into contemporary fashion wear.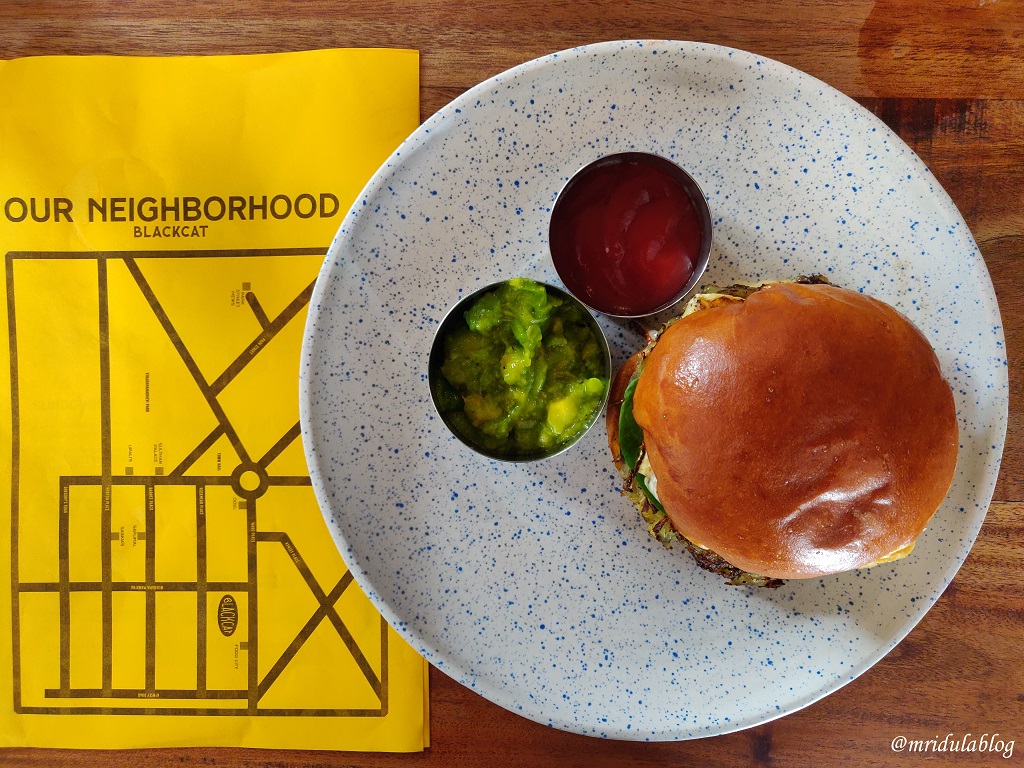 4. Black Cat Cafe, Colombo
If you are craving cafe style food do check out Black Cat Cafe. It is housed in an old colonial style bungalow and they do rent out a few rooms upstairs via airbnb. They have a relaxed vibe, where you would love to lounge around. Their burgers are good, so is the coffee!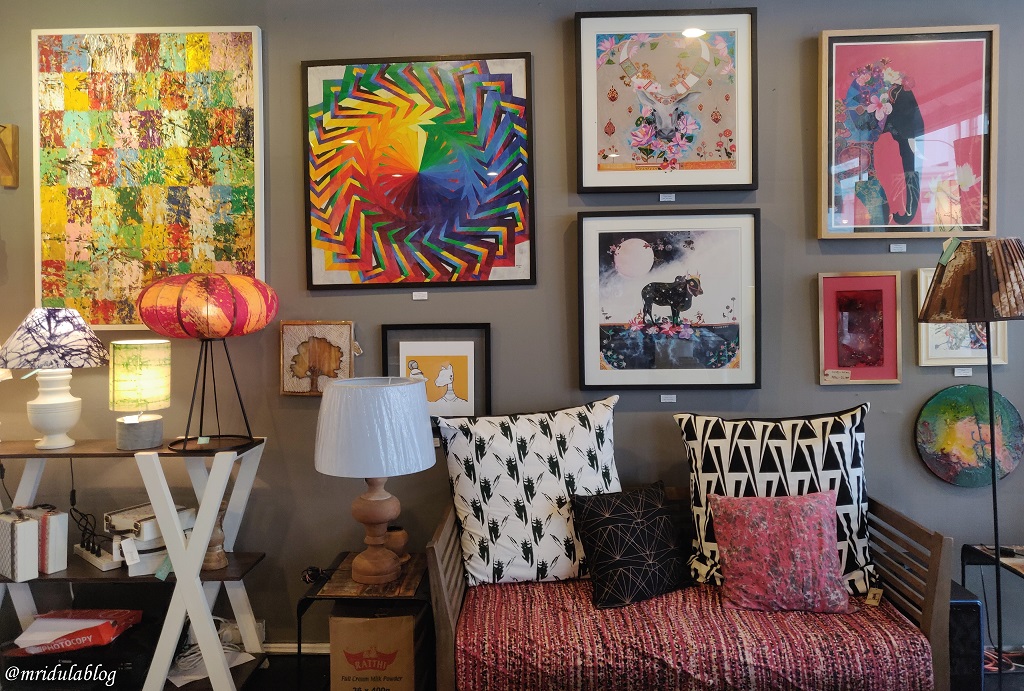 3. Visit the Pendi Design Store
If you would love to explore Sri Lankan Designers and products, go to the Pendi store. They feature a lot of cute products and showcase the local design talent. This place is like a treasure trove, it is difficult to walk out without buying something.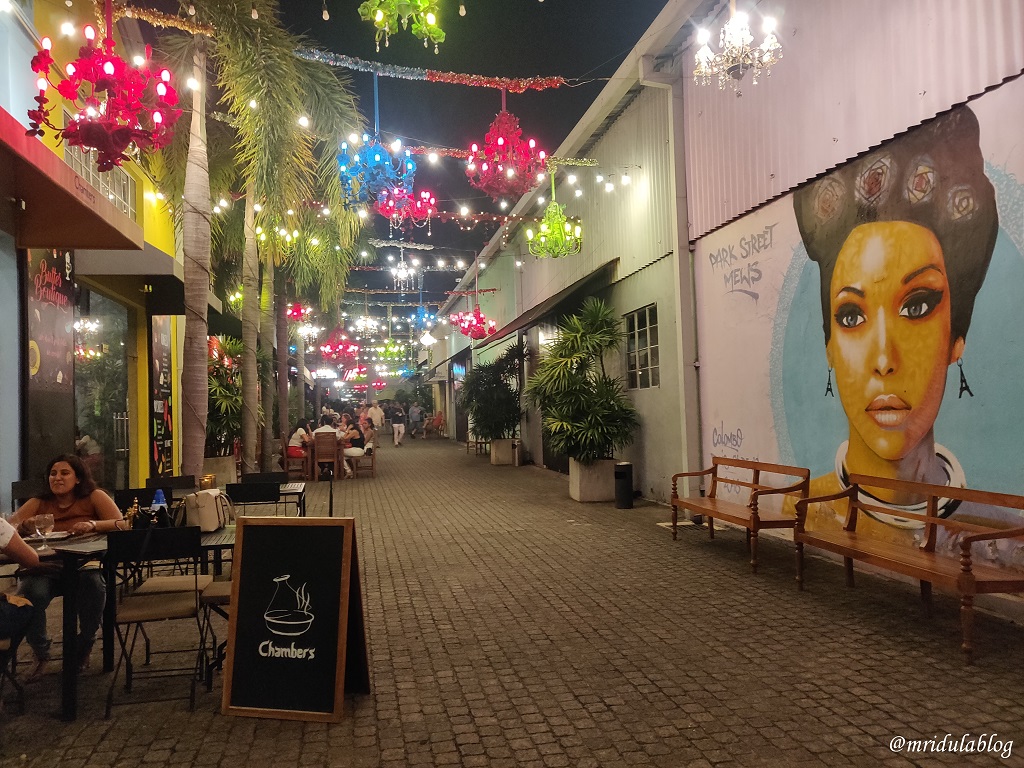 2. The Park Street, Colombo
If you are looking for beer, good food and fun vibes, hop over to the Park Street over the weekend. I went there both on Saturday and Sunday nights. The party vibes were completely missing on the Sunday night but the food was as good as ever!
Tuk Tuk Safari
These dashing young men were the tuk tuk drivers from the Tuk Tuk Safari company and they took us around Colombo in style. Their tuk tuk had a cooler with beer, soft drinks and water! They took us to the narrow lanes, local coffee and spice shops and historic spots. They doubled as tour guides for our group. I would highly recommend the tuk tuk experience in Colombo.
And while I try to get more regular with my blog, I am so waiting for travel to become normal again!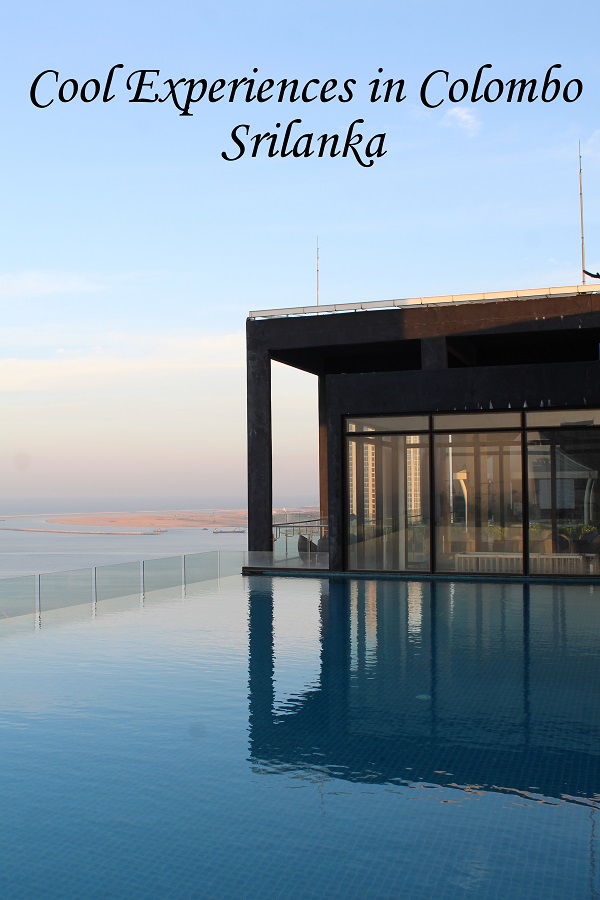 PS. I was invited as a blogger by Pendi and Movenpick on this trip!