I have said this before and I am saying it again, I can get lost in a telephone booth if it has two exits! Yet I love to travel. I grew up in the time of paper maps and they were like the toughest puzzle to me! Then came smart phones but I resisted them for long. Eventually I got on to smart phones and Google Maps. Life became a bit easier. But even with Google Maps I have often walked to the other direction realizing it only when my location moved away further from the dots!
So when I got an invite from Google Maps to travel with them from Chandigarh to Kasauli I was happy to go on the trip! And what a voyage it was, about discovering Google Maps.
But Where are We staying?
A few days before the trip I asked the Google PR team, "So where are we staying in Chandigarh?" I got a reply that I would have to discover the hotel via Google Maps! Now that left my family and me a little nervous but then fellow blogger Nidhi Joshi was also on the same trip! If we got lost, both of us would!
Thankfully once we landed at the Chandigarh Airport the Google Team greeted us! They gave us the location on the map which was JW Marriott Chandigarh! They gave us separate cars too, so that each one of us would interact with the map in our own way! That is how the fun and a very useful journey started!
Sanket Gupta, Program Manager at Google took us through the maps. I can follow that pattern here but I will go my own way. All of us know how to navigate from point A to Point B using Google Maps. But there is much more to the maps than it!
Click on the Left Top of your Map to Access Your Tabs
Before sitting with Sanket, I was not even aware there was such a tab available for me to explore. Just by looking at the tab you can see there is much more to Google Maps! I will not be able to discuss everything from here but I will pick up the things that I found extremely useful for me, i.e. someone who has no sense of direction. But even before that, we need to know something called Google Maps Offline!
Google Maps Offline
Select the offline tab from the drop down, that I have shown in the first screen shot. It will let you download a map and save it to your phone. Next time when you don't have an internet access due to bad connectivity or any other reason you can still use the Google Maps to find your way! No longer I am going to suffer poor connections that I get as soon as I exit the Metro Station at Rajiv Chowk!
A word of caution here though. Only driving directions work in the offline mode. Walking and public transport directions will not work!
Use Google Maps to Find a Metro Route
I wonder why I never noticed it on my own! I always tweeted asking people for the nearest metro station next to a place! You can find that right on the Google Maps. Not only Metro Route but you can find a bus route, walking route or cycling route too! Do you feel the route showed above is not correct? Or that anything on the map is not correct? Suggest an edit to the team!
Suggest an Edit to Google Maps
You feel something is not up to the mark with the maps? Anyone with a logged in account can suggest an edit to the Google Maps! When you find a place on the map, you need to tap on the bottom screen to get an expanded menu like the one in the picture above. Then use the suggest an edit link to the team. Every edit is reviewed and then approved. And if your review is approved you earn a point and that leads me to the next concept- become a local guide with Google Maps!
Become a Local Guide with Google Maps
When I started the trip from Chandigarh I had 1 point on the contributions board, I am already at Level 3 now! However I am desperately aiming at Level 4 which is 200+ points as it gives me enormous space for free on Google drive. (Update- I reached level 4 on local guides and got 1TB free space for two years on Google Drive. Yes it is one terabyte. I can upload all I want for two years and keep it. Won't be able to upload more after two years!) You can start contributing too. Check out the page for how one can accumulate points on Local guides and what are the associated benefits. You can accumulate points by reviewing a place, adding a photo etc. At the moment I am having a gala time with the contributions feature! They take some time to approve photos but the review go online instantly!
Add Pit Stops to Your Journey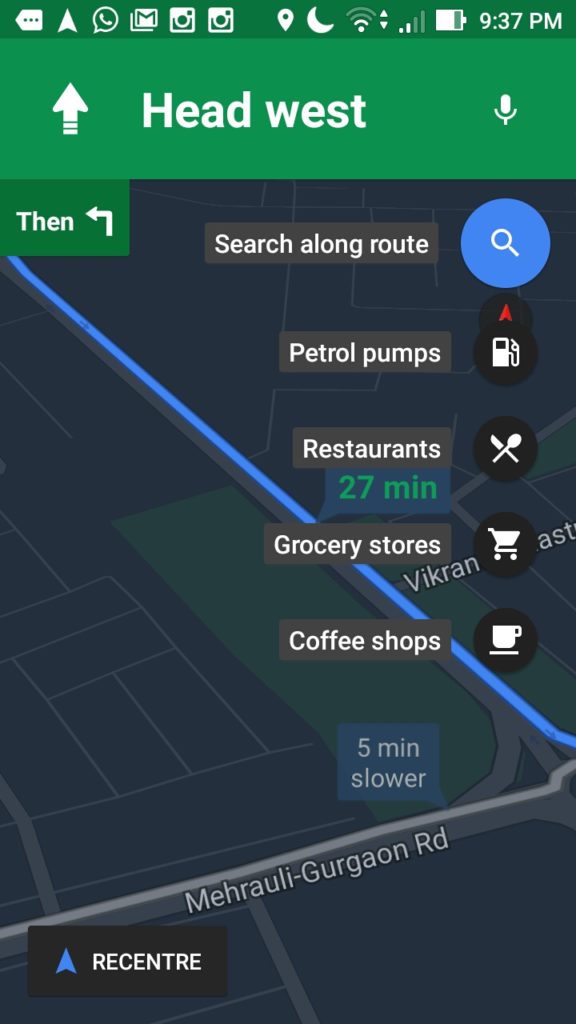 Now in the navigation mode you can search along the route for petrol pumps, restaurants etc. You can search by tapping on the search icon on the top right hand corner. Then when you find something where you would like to add, tap on it and add it as a pit stop. You can navigate to your stop and then continue to your destination!
Book a Taxi
You can book a taxi right from your Google Maps. Instead of the car icon, choose the taxi icon to see the options. For this to work you should have taxi apps on your phone. I only have Ola on my phone hence it is showing Ola only. If you have both Ola and Uber it will show both the options!
Google Translate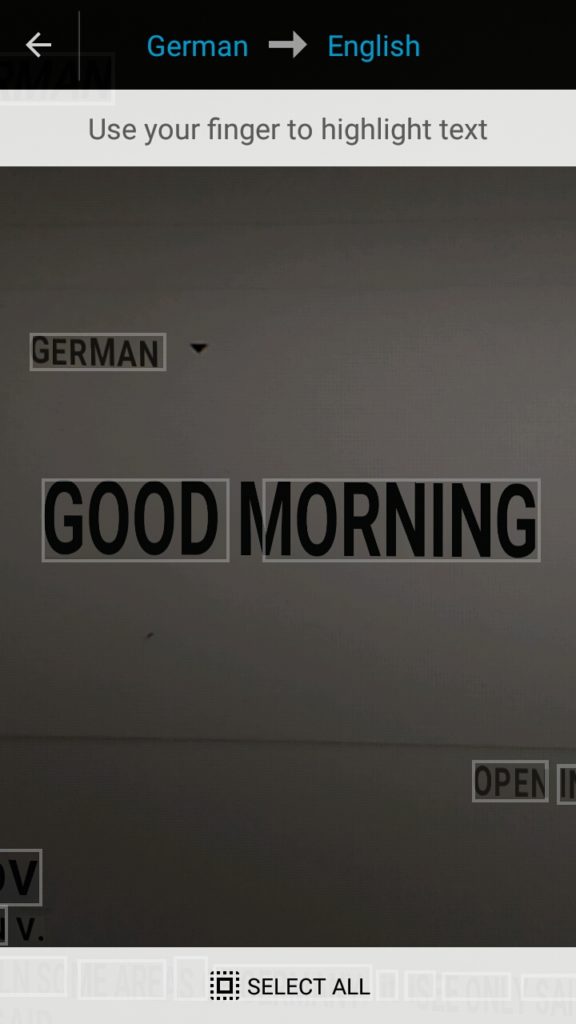 To me Google Translate feels like magic. To make it work offline you would need to download the language packs you wish to use. For example if you are going to Germany and wish to translate to English download both the packs. You also need to download the Translate App. Now point your app in picture mode to anything written in German and you will see it in English on your screen! I am certainly going to put it to good use when I visit a non English speaking country next! When I showed this to my techie husband he did not agree to him it was not magic but to me it is!
There is much more to Google Maps. Depending on the language your phone supports you can get the maps in Hindi! The maps give you estimated time of your journey and live traffic in the online mode. You might have noticed taxi drivers rerouting themselves on the map! You might be doing it yourself!
Do give me your feedback, how did you find the tips? From my side I used Google maps in London a lot and I will review it in near future! But before that another trip is coming up!