The thought of taking a train out of Colombo was spontaneous. If I stood and looked out of the window of my suite at the Movenpic Hotel in Colombo, I could see a train station by the sea beyond the bathtub in the far distance! The tracks were running parallel to the sea . It fascinated me immensely. I wanted to take a train from the station I could see and it turned out to be an adventure between Colombo and Mount Lavinia by train!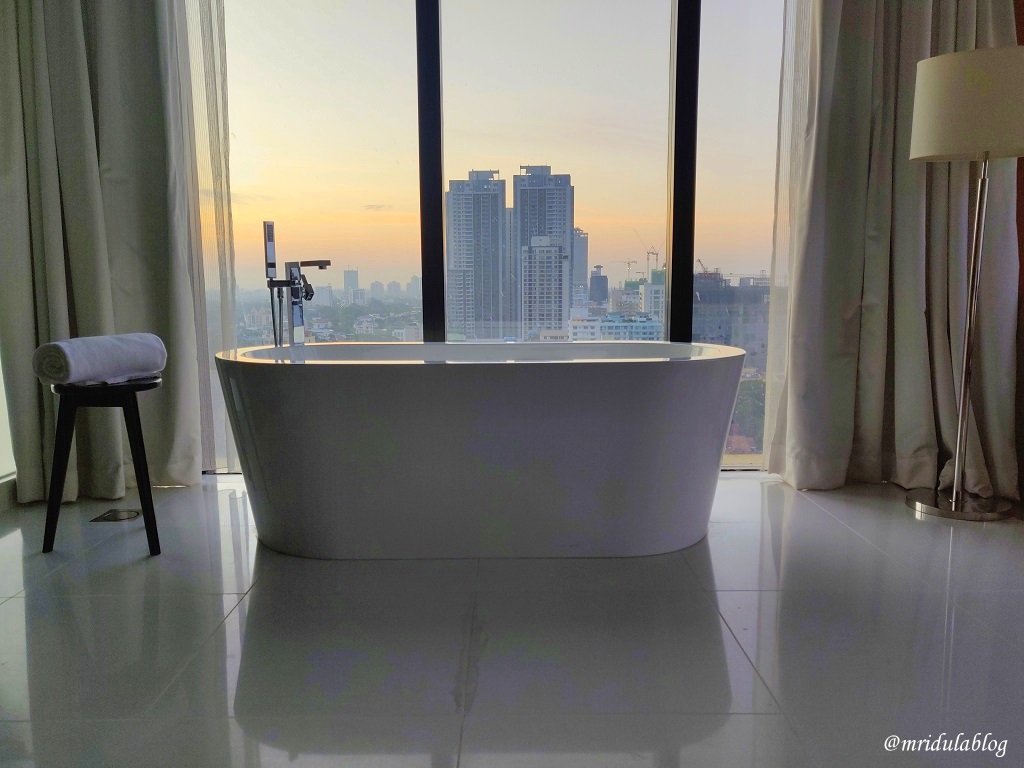 I had to wait till the last day to do the Colombo Mount Lavinia trip as that is when I had free time. My trip was sponsored, I got to do a lot of fun things in Colombo. Because of a late night flight, I had one free day in Colombo and that is when I decided to explore the train station and see what could be done.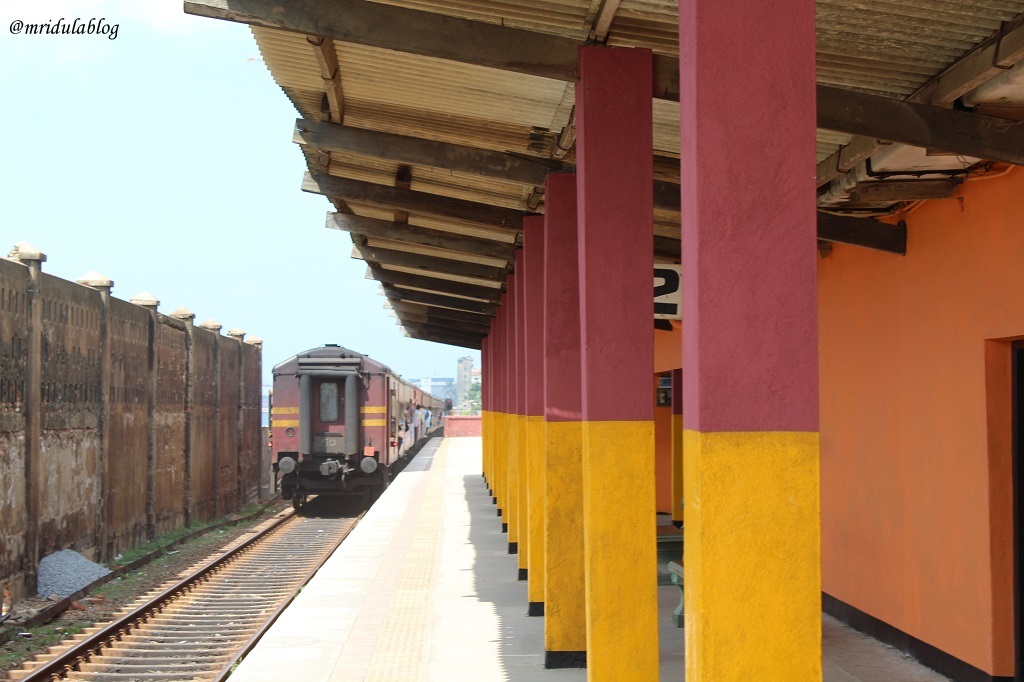 On my first try, I missed the entrance to the station. That is when I decided to get mobile data on my phone. Without digital maps and directions I can get lost in a telephone booth if it has two exits! I asked around the stores near my hotel but for a local SIM card I had to walk up to a nearby mall. After securing a card, armed with internet on my phone, I was all set to explore. With walking directions on Google Maps I found the entrance to the station on my second try.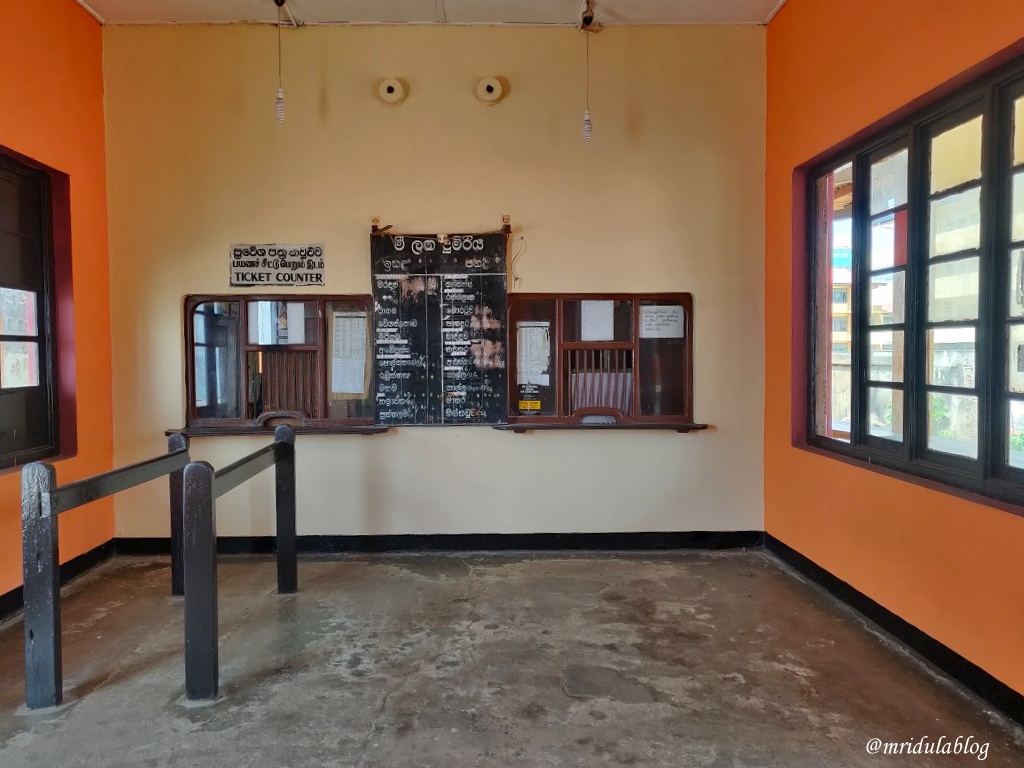 Kollupitiya is a small station with two platforms, not all trains stopped here. When I walked in, the ticket counter was closed, the station almost deserted. But it is so colorful that I kept clicking pictures! Soon, a few other tourists walked in.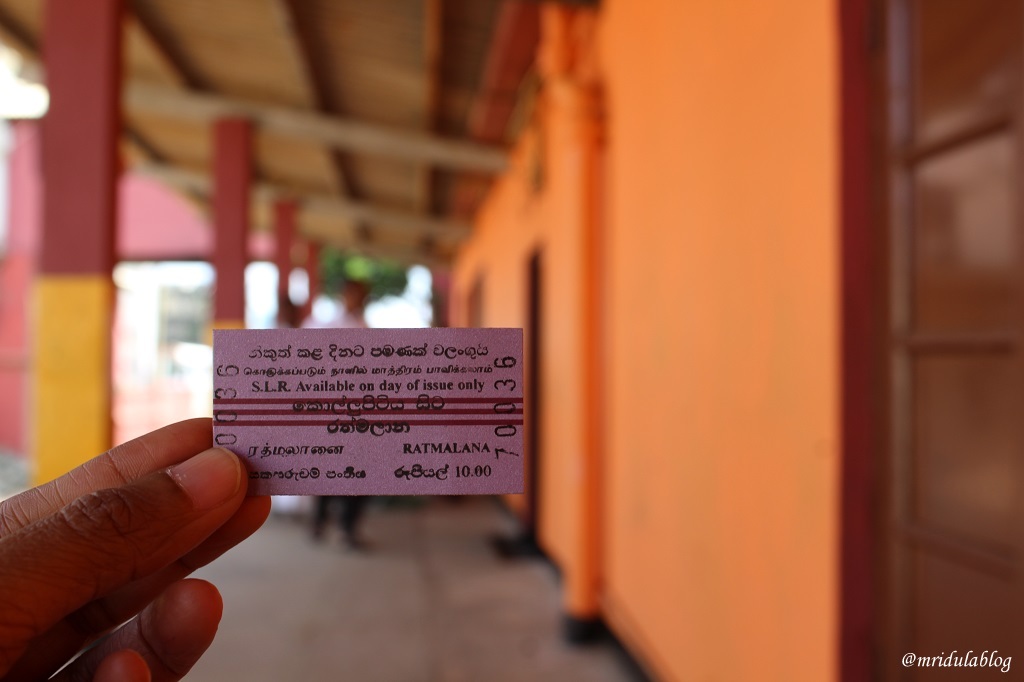 After the ticket counter opened, I was the first person out there. I told the gentleman behind the counter about my rough plan. I told him I wanted to go on a joy ride and I had no idea where to go. I wanted to travel by the sea but not far as I had a late flight back home the same night. He suggested Mt. Lavina and Mt. Lavinia it was. The locals knew the train time and closer to it the platform got reasonably packed! I boarded the train and after 20 minutes or so I arrived at Mt. Lavina.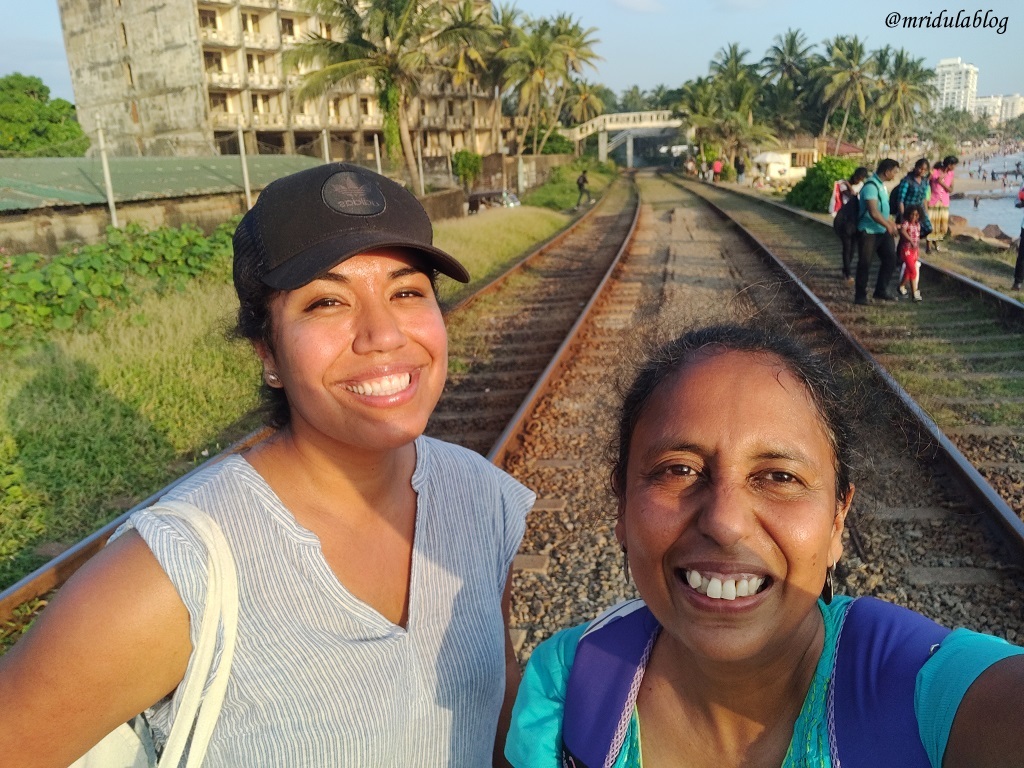 After getting out of the Mt. Lavina Railway Station, I went in search of the beach. I met Karina on the same road and both of us could not find the beach! We asked around and figured out a way to reach the beach. We stayed together till dinner and my trip was better for it. But dinner came much later. It was late afternoon and we hungry souls were looking for food.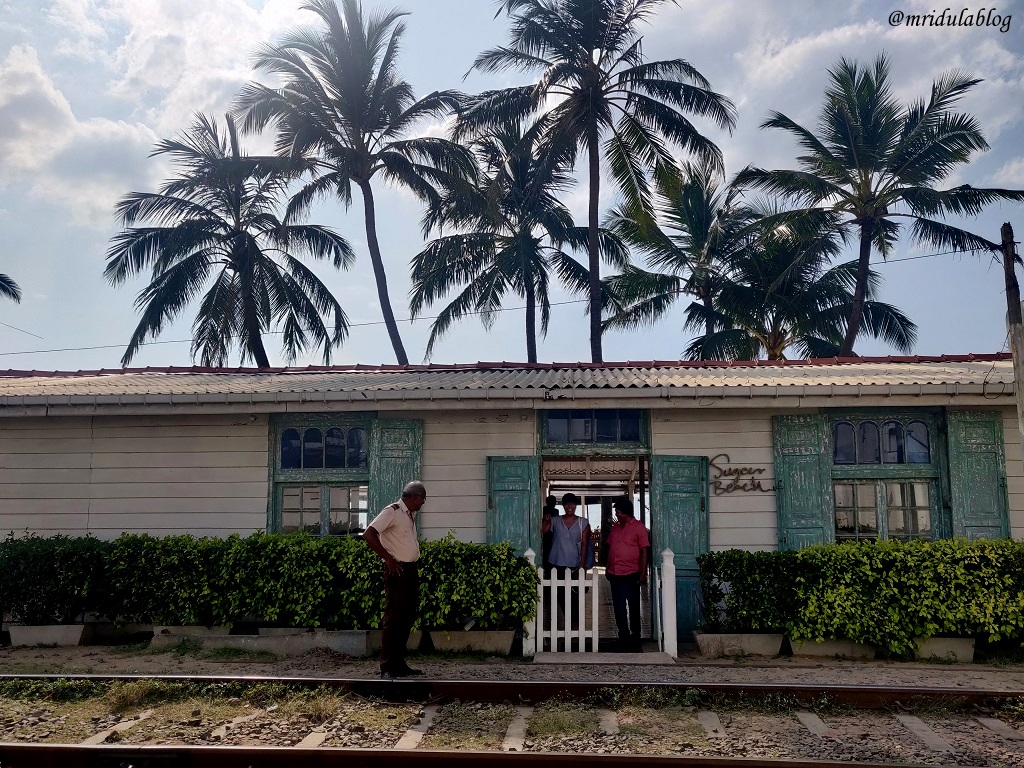 I picked up the Sugar Beach Restaurant and my only criteria was that it was busy. If it was busy the food has to be good. And I was not disappointed. My good friend Riian George (who organized the sponsored trip) was also eating there. That surely was a good sign as he knows Sri Lanka well. With food inside us, Karina and I felt much happier. We went in for a stroll by the beach!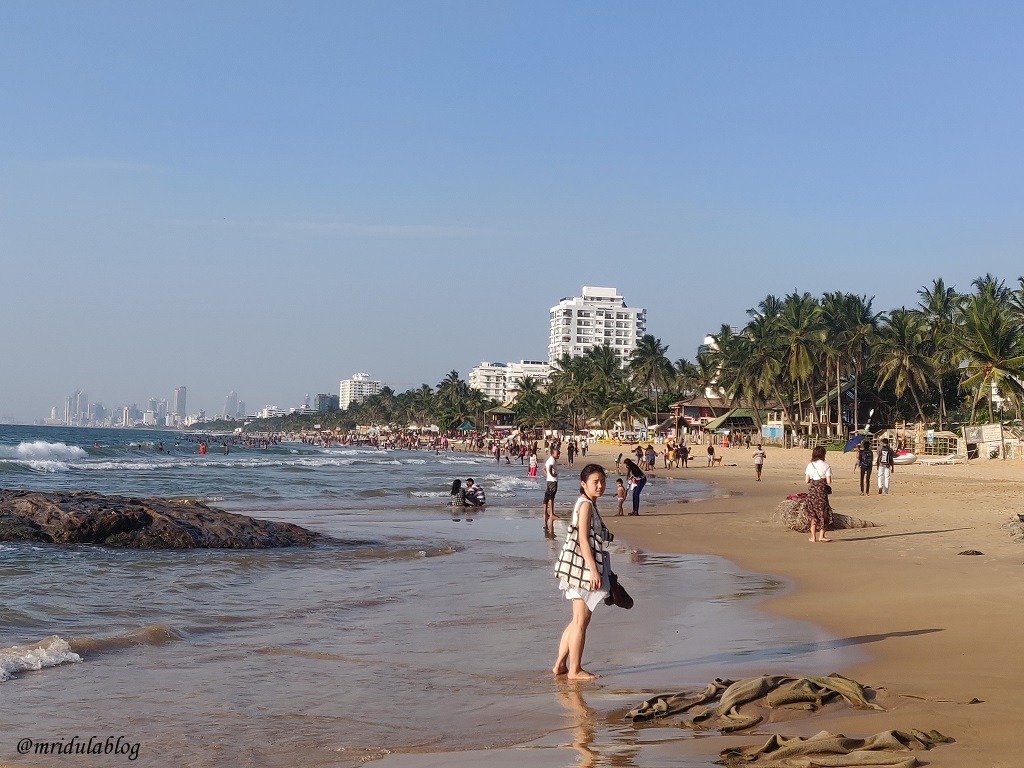 As it was Karina's first trip to Sri Lanka I had a lot to tell her. I told her to get her phone on a local SIM, she would feel much more confident knowing where she was going. We generally chatted about this and that and soon it was time to catch the last train back to Colombo. You can see the Colombo Skyline from Mt. Lavinia, all those tall buildings in the background are in Colombo.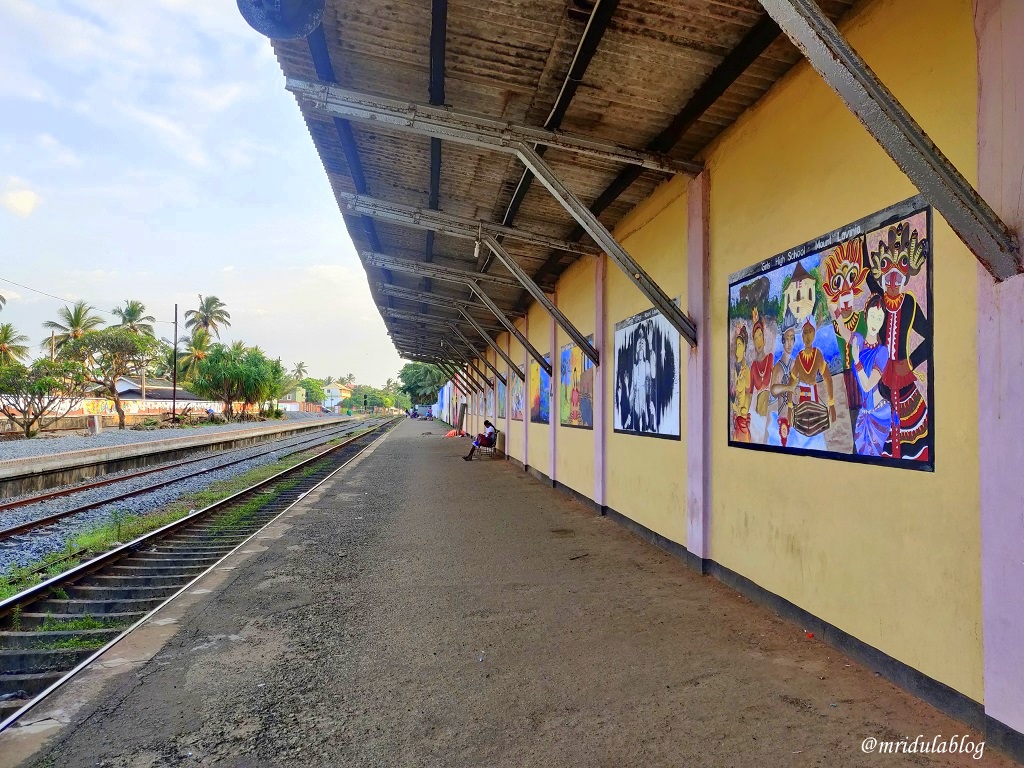 We waited at this colorful platform to take our train back. I was hoping it would stop at Kollupitiya but it was a fast train. It stopped at the main station- Colombo Fort. And that is when my mobile data came in handy. I booked an Uber from the Fort Station to the Park Street where Karina and I had plans for dinner. You can read Karina's account of our meeting here.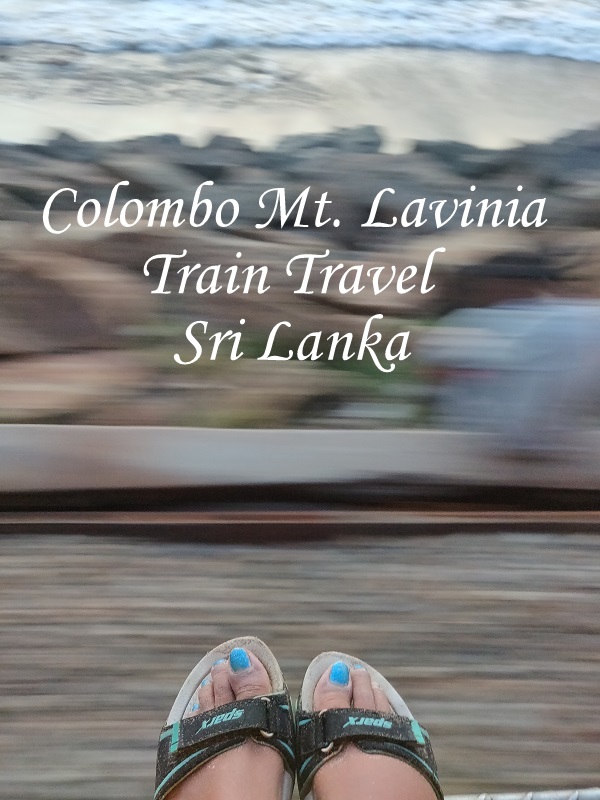 I would highly recommend a trip from Colombo to Mt. Lavina if you have time. If you can take the local train then nothing like it. Taxis are available too but what is the fun in that?
Sri Lanka has been my last international trip before Covid shook the world. I love traveling because it gives me opportunities to go on such small spontaneous adventures! Today I got my first dose of Covaxin and it gives me some hope, that at some point in time I might be able to travel again to have such adventures!