It is that time of the year, when the weather is excellent and festivity is in the air! I was part of the cheer at The Imperial Delhi which was such good fun.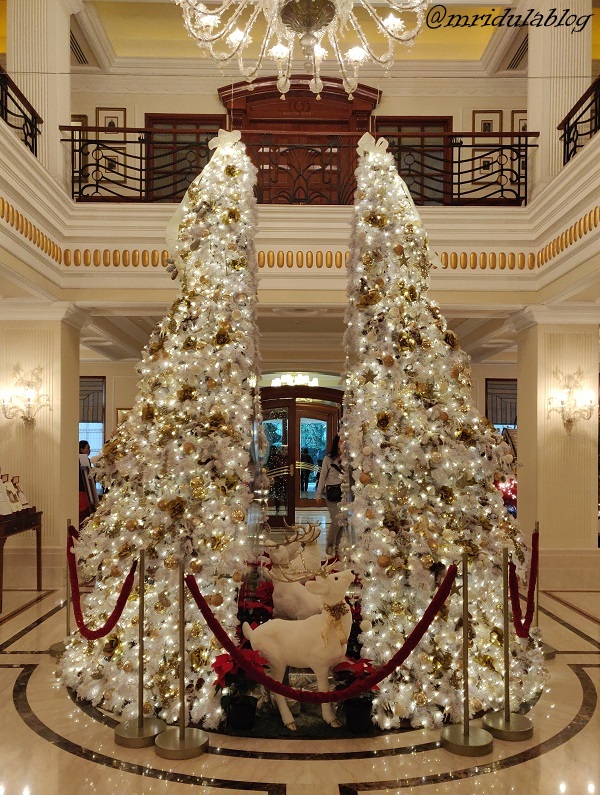 As soon as I walked in I was greeted by this beautifully done Christmas Tree in the lobby. It has been hand crafted by French florists Mrs and Mr. Groll.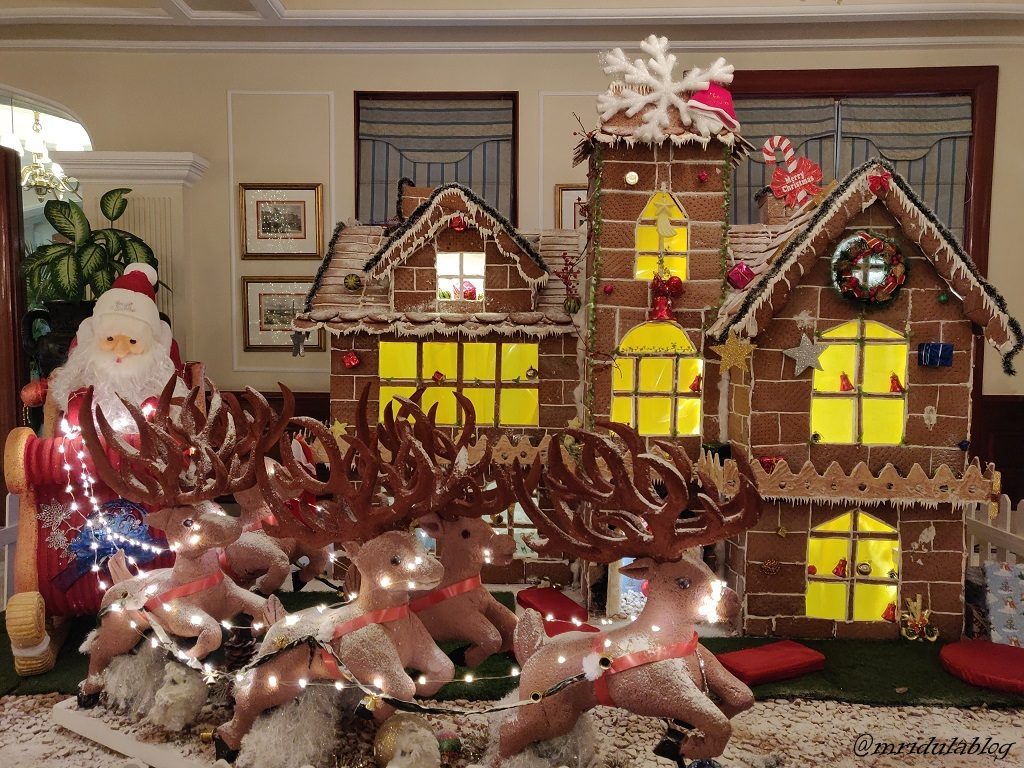 In the lobby there is the grand Ginger Bread House with Santa on his sleigh, giving company to the Christmas Tree!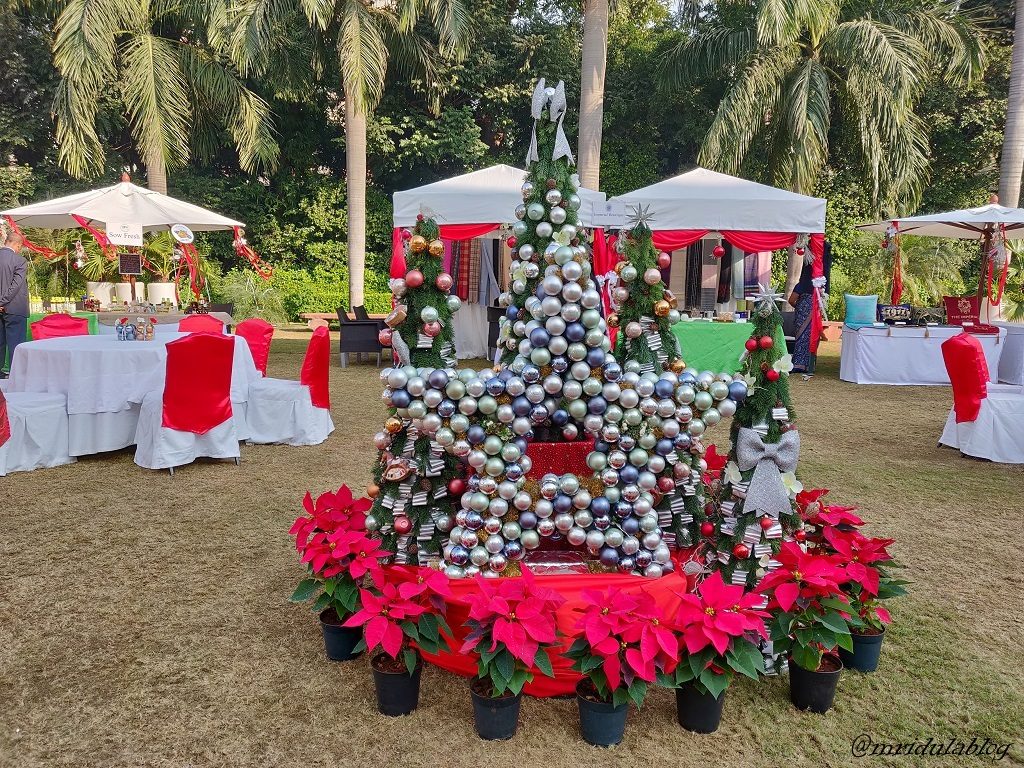 The main venue of the Christmas Carnival was the laws of the 1911 restaurant. It was good weather to be outdoors and enjoy the Christmas decorations.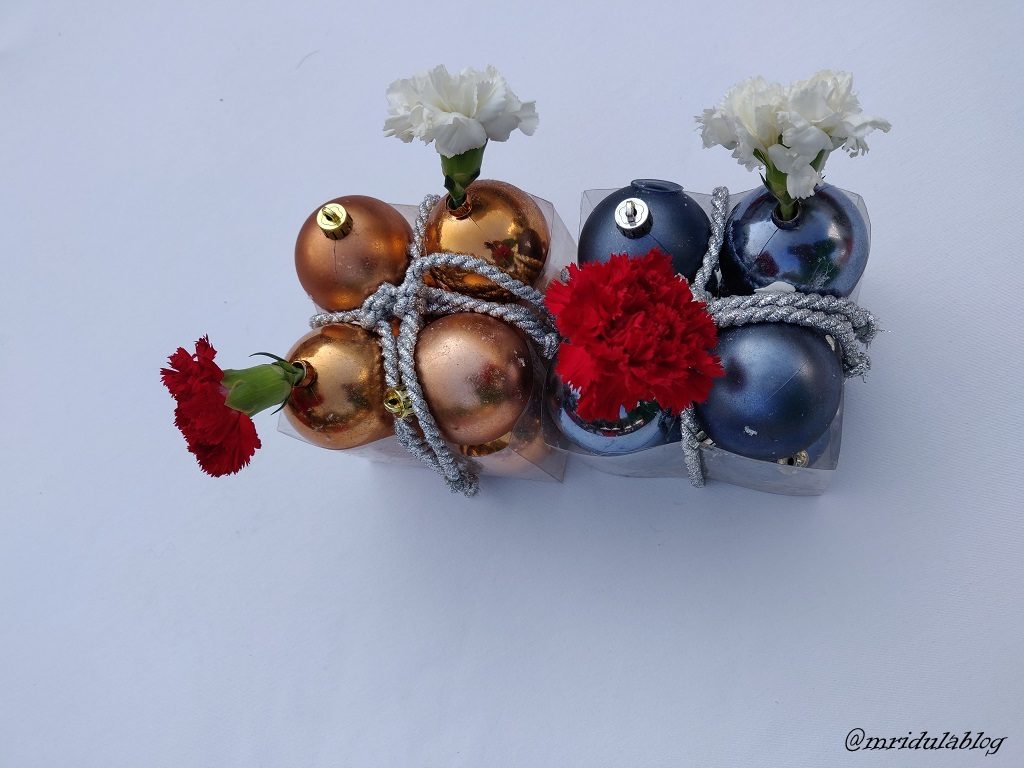 I love clicking the small things, like this decoration on the table! Over the years I have attended so many events at The Imperial. But there are some places I always love to go back to and this is one of them!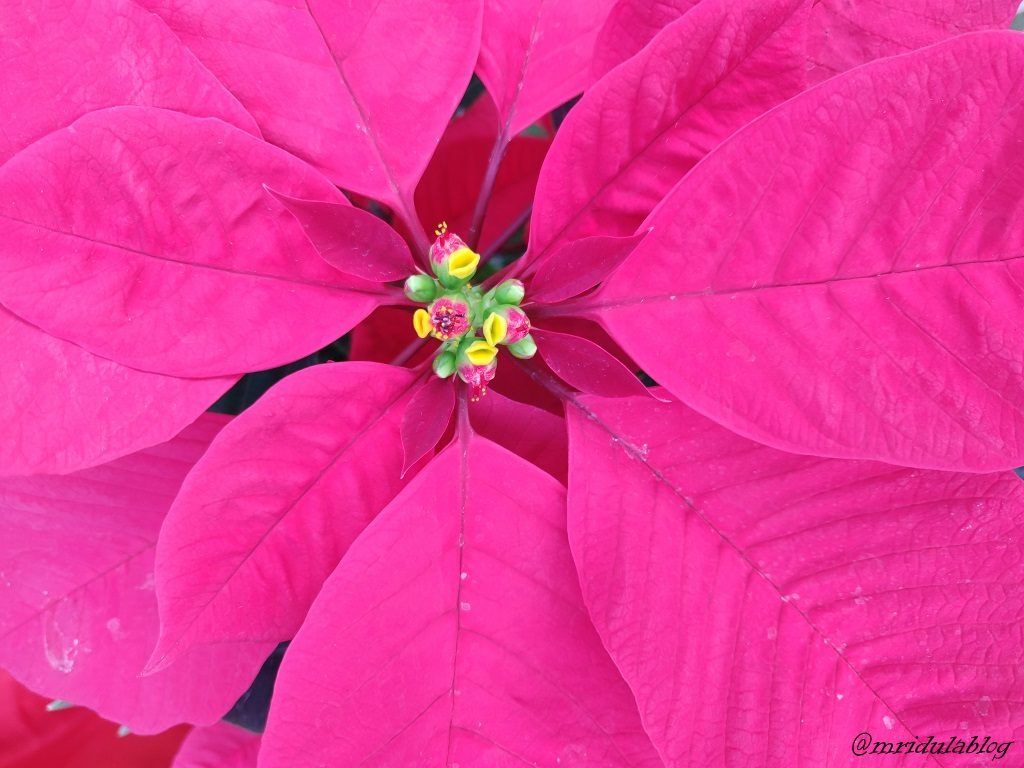 All the usual Christmas items made an appearance, the Poinsettias were specially resplendent!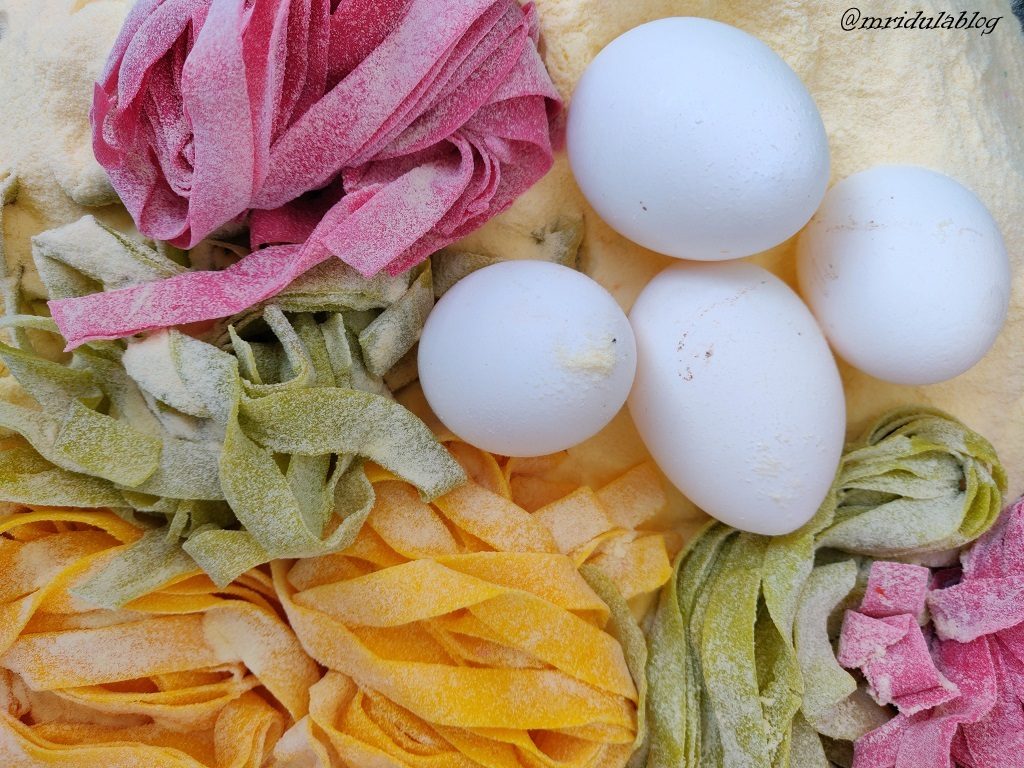 There was plenty of good food too, there was spinach, saffron and beetroot pasta! I tried the saffron one with the tomato sauce and it was delicious.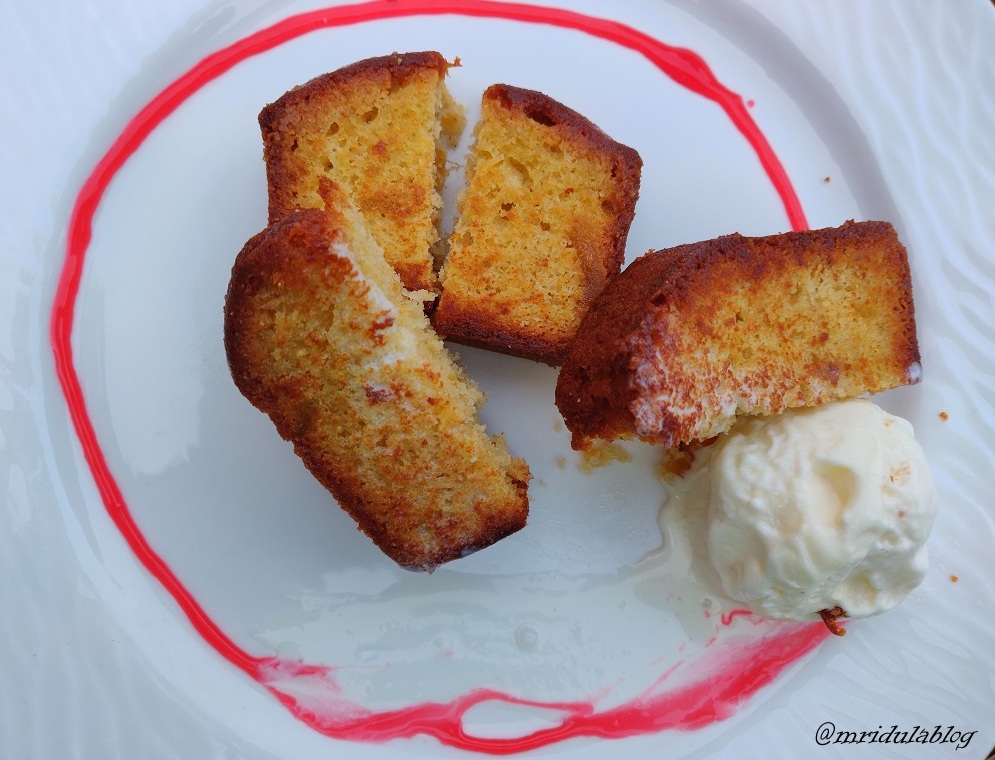 I am totally partial to desserts and I enjoyed gingerbread and ice cream, it was a delightful Christmas treat!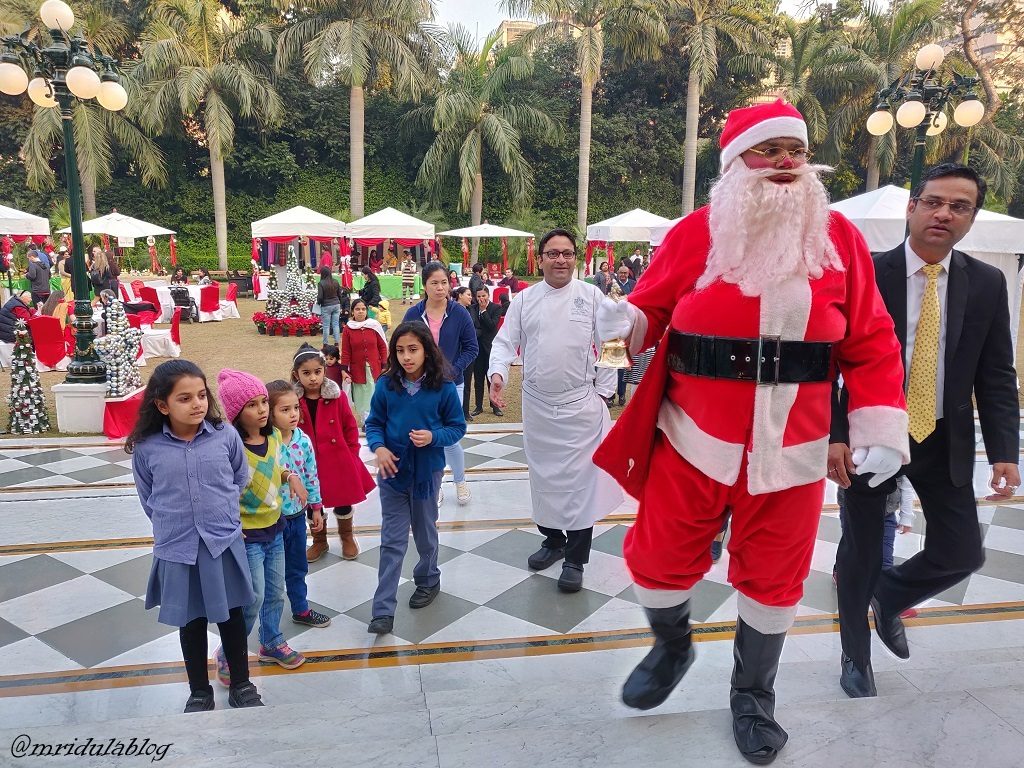 Finally the Santa Claus arrived religiously followed by excited kids where ever he went.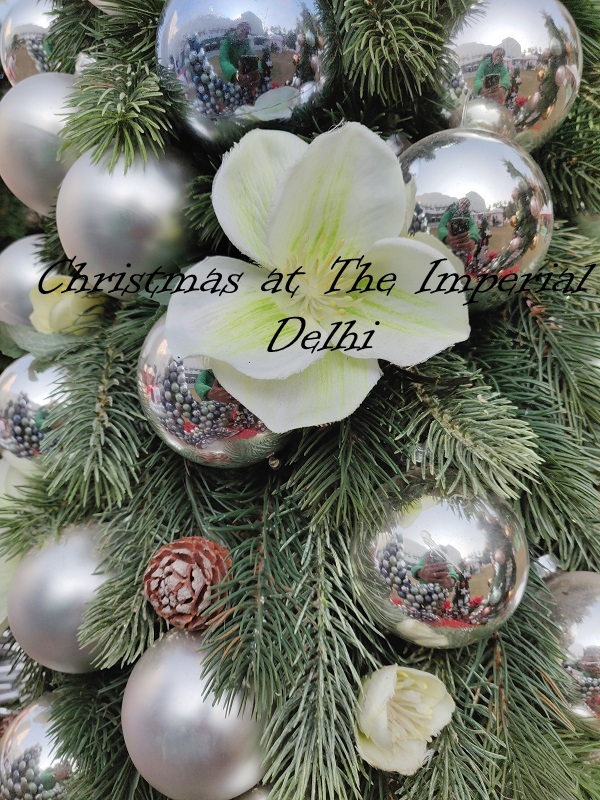 The Christmas festivity continues at The Imperial. You can find the most indulgent Christmas goodies at their patisserie La Baguette, to celebrate the yuletide spirit. Be a part of this celebration extraordinaire on the Christmas eve i.e. 24th December 2018 with an exquisite Christmas eve dinner buffet at1911 Restaurant( all day dining restaurant) from 6.30 to 11.45 pm. Wallow in amidst the sun-kissed 1911 lawns, as we delight you with a lavish Christmas Brunch on 25th December 2018. There is plenty planned for the new year eve too. Check it out from the website!