I have to admit I was surprised at SATTE (at Pragati Maidan, New Delhi) in a very pleasant way! I was spending some time at the Malaysia Tourism stall when a gentleman called me and said hello and then added, you stayed at our resort at Bukit Gambang. I was completely floored. I have been there only once and I was part of a group of 100 people! I will also say that within the stall there were some other hotels where I stayed during Malaysia Tourism Hunt 2012 but no one else recognized me. And that doesn't take away anything from their service but it makes Bukit Gambang very special for me.
It can sometimes happen that you get to interact with the people at the property but I did not not do so at all at Bukit Gambang. In fact when I stayed at the Arabian Bay resort at Bukit Gambang Resort City I was really tired and I retired early. So I did nothing that would distinguish me in a group of 100 to anybody. I didn't even complain about anything. But then that is true for the entire trip.
And here was Mr. Shiva Segaram from Bukit Gambang at New Delhi telling me that I had stayed at his resort!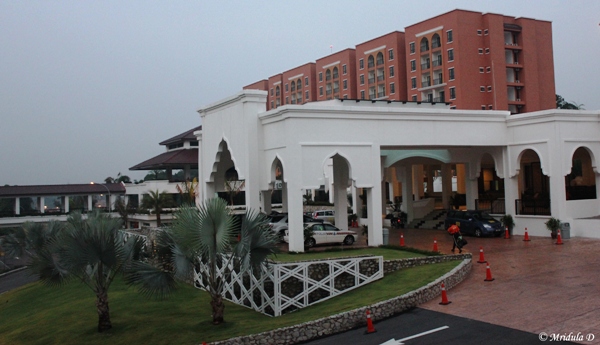 Bukit Gambang Resort City, Malaysia
So I had to ask how did he remember me? He said he had heard me at the 1 Malaysian International Tourism Bloggers Conference and Awards as well. Granted that I was an invited speaker there but even then to be able to spot me again in a group of 100 requires some effort. And at the cost of repeating myself more so when I did not ask for any special service at the hotel and stayed there just one night.
Thank you Mr. Shiva for making my day, you really made me feel special.