I had a few spare days in Kathmandu when I trekked to the Everest Base Camp in May 2012. While going to the trek I refused to venture out anywhere as I was just too tired and I wanted to complete the trek first. But on the return I was persuaded by Puru (the owner of the trekking agency I went with) to take a tour of Kathmandu. It included a trip to Swayambhunath, Boudhanath, Pashupatinath and Patan. Today I will post some pictures from Boudhanath. It is a religious stupa for Buddhists but it is quite a fascinating site even if you are not religious.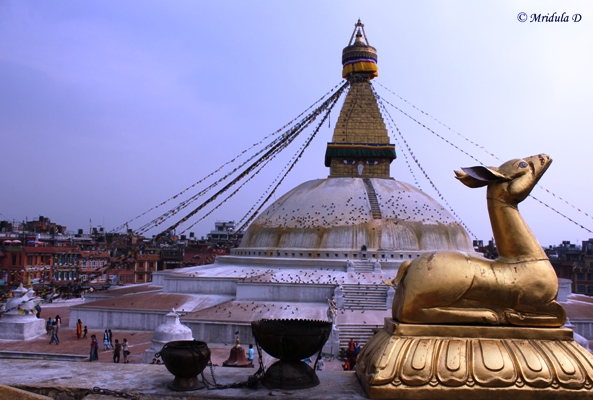 When I visited Boudhanath it was a grey sky that greeted me. But imagine clicking pictures when there is a blazing sunset around this site! Boudhanath along with 7 other places in Kathmandu Valley are part of UNESCO World Heritage Site.  The above picture has been clicked from the rooftop of the monastery within the complex.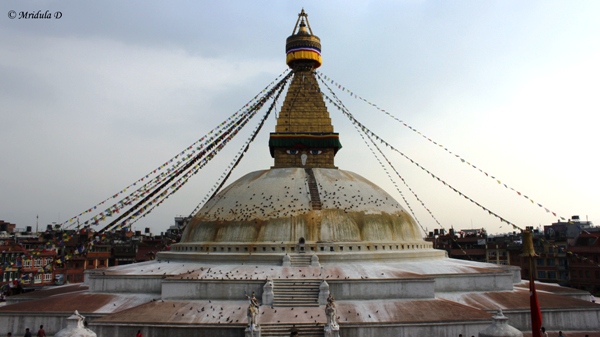 I could climb the stairs and go around the stupa. Only the upper most structure is out of bounds. It is very crowded but as it is so huge it is still a very peaceful experience.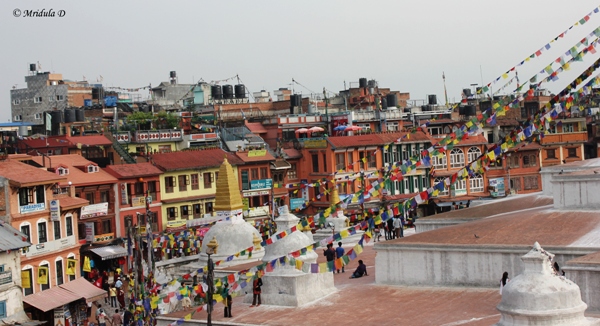 The stupa is completely surrounded by shops selling souvenirs and restaurants. I didn't go to any restaurants but I did buy two earrings from a small shop.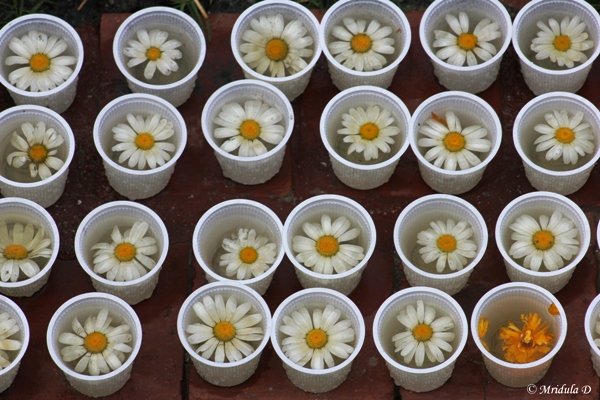 And there were these lovely flowers in large numbers at the stupa. And I am now kicking myself for not clicking a picture that could show the large numbers that were present.
When I saw these pictures after the trip I didn't feel like posting any but now that a few months have gone by I think they are not that bad!