When Shubhra, the editor of Travel Secrets asked me if I would like to meet her and her team at Kunzum Cafe I readily agreed. It was fun for me when she featured me in her magazine. Travel Secrets is now also on twitter.
So last Sunday we all met at Kunzum Cafe and the surprise for me was that I was the blogger who was supposed to talk at the meet! We were a cozy group but I didn't expect that the spotlight would be on me!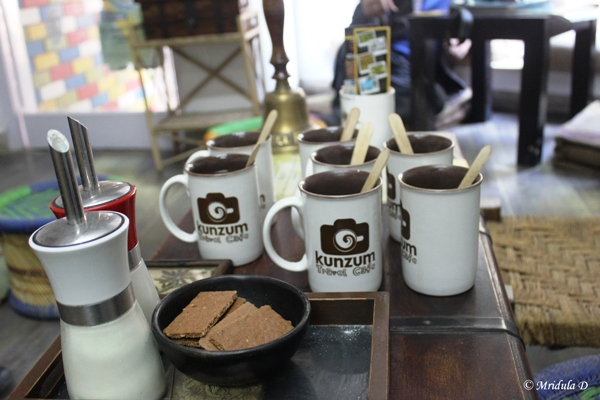 Meeting Travel Secrets Team and Bloggers at Kunzum Cafe
The good bit was that we talked about everything under the sun related to blogging. It was a pleasure to meet Jupiter Huidrom there. He has done shows with both National Geographic and Fox Traveler. He asked many questions about things companies should know if they want to work with bloggers.
On the other hand as I am not a full time professional blogger I think a lot of my answers are different from professional bloggers but then I could be wrong.
The question that completely floored me? Why do you think people like your blog? I said, "you have to tell me, how do I know?" So do you have any clue why do you like my blog?