What do you do after building a wonderful resort like JW Marriott Mussoorie? Well you go ahead and curate wonderful experiences. I was part of the exciting #walnuttrail designed by JW Marriott Mussorie. I visited Bhatoli Village near Mussoorie as a part of the trail. If you wish to see how off beat it is at the moment, go ahead and google Bhatoli!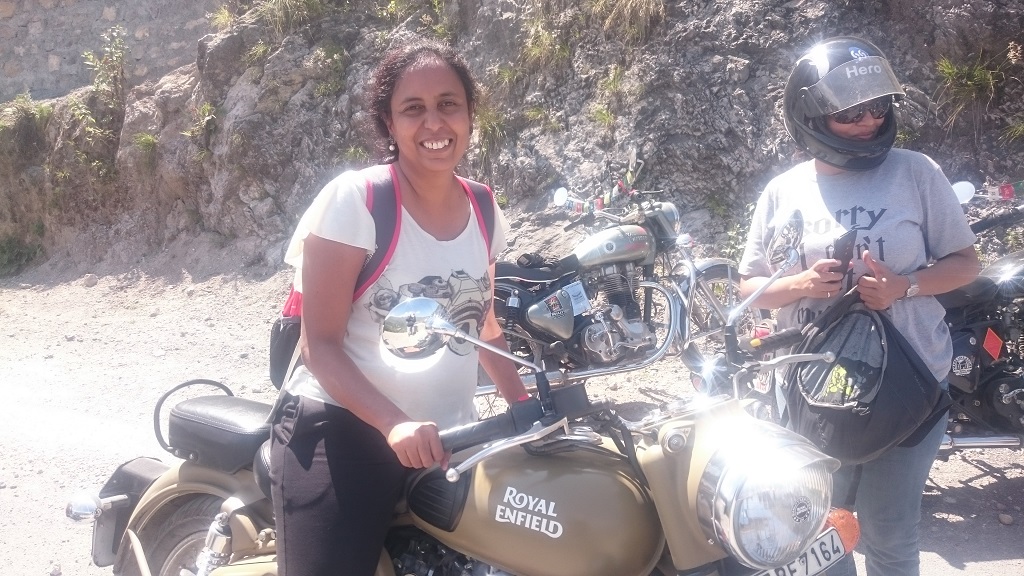 And I was going to the village riding pillion on a Royal Enfield. I know the riders would scorn that anyone can go as a pillion but this was my first ride on a motorbike on the hills. And I loved it. I loved it because I did not feel motion sickness which is otherwise a constant companion for me on the hills. That and Avomive. A corresponding ride in a car wold surely leave me with some motion sickness if I did it without Avomine.
Being on a bike made me feel closer to the nature. You see the colors more vividly, the air gets into your hair with a greater force and everything seems just at the arm's length! I can now understand why people get addicted biking. In a car you are somehow insulated from your surroundings.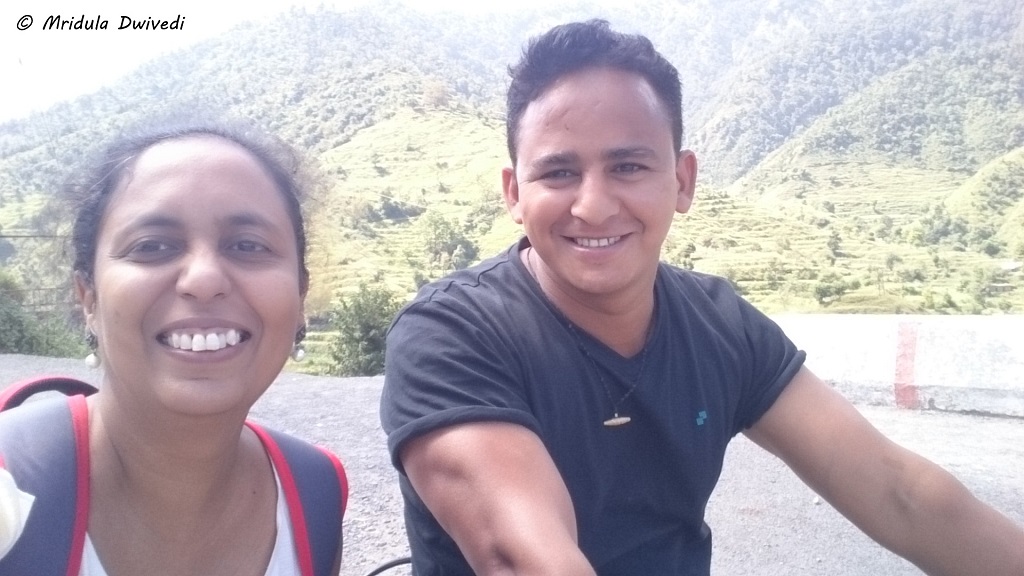 Also, Uttam Bisht (a JW Marriott employee) who I was riding with, was an excellent driver. I was initially scared about sitting on the bike as it felt quite unsteady with nothing really to hold on to.
But our ride was so smooth that instead of being afraid, I was soon clicking pictures with my cell phone.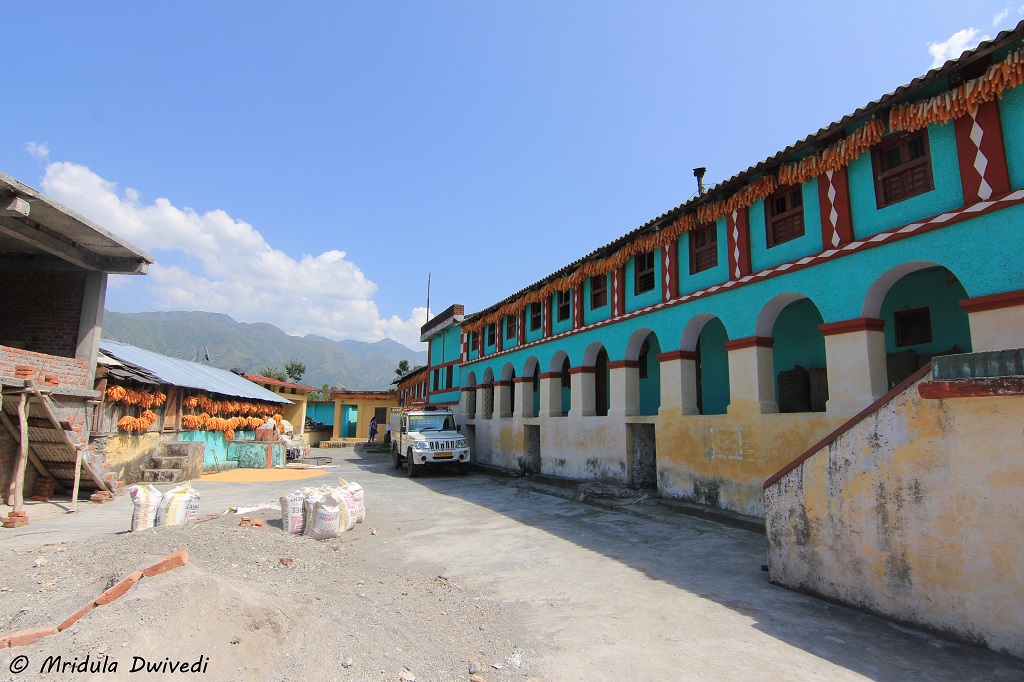 The Beautiful Village
While the bike ride was exhilarating in itself I fell head over heels for the Village Bhatoli at the first sight.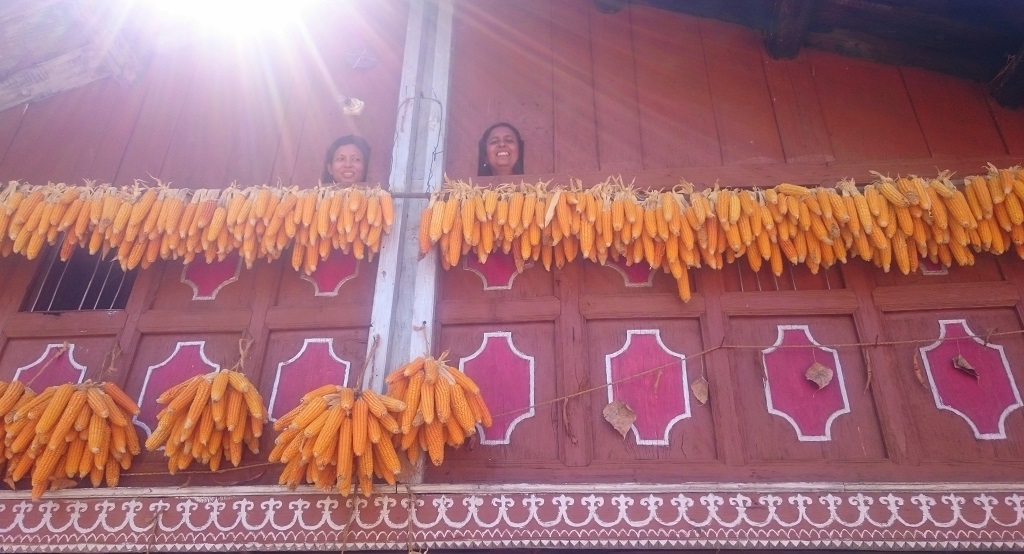 The blue houses were a treat to the eyes and then there was corn hanging out everywhere! And you know that I loved a place when I use my own face thrice in the same post!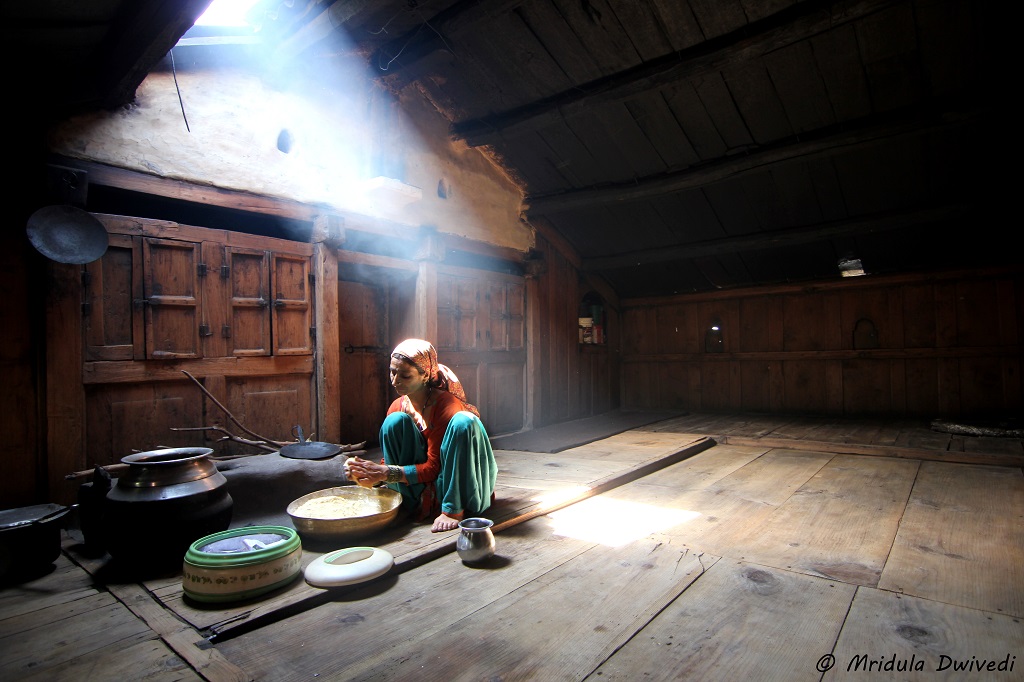 We were in for a treat at a village home. It was a grand home, as quirky and individual as they make it in the hills. It had two floors with narrow staircases. If you would not be careful you would bang your head against the door!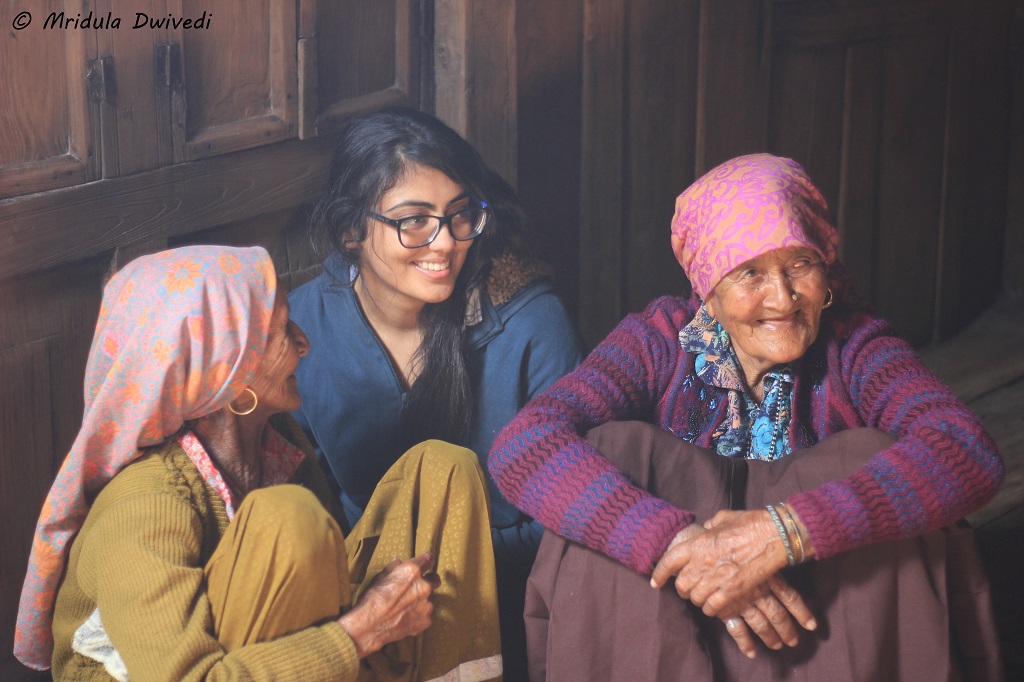 We sat in the kitchen and chatted with two old grannies who were as curious about us as we were about them. There was a small child in the house who was not sure what all the commotion was about! She would howl her protest intermittently.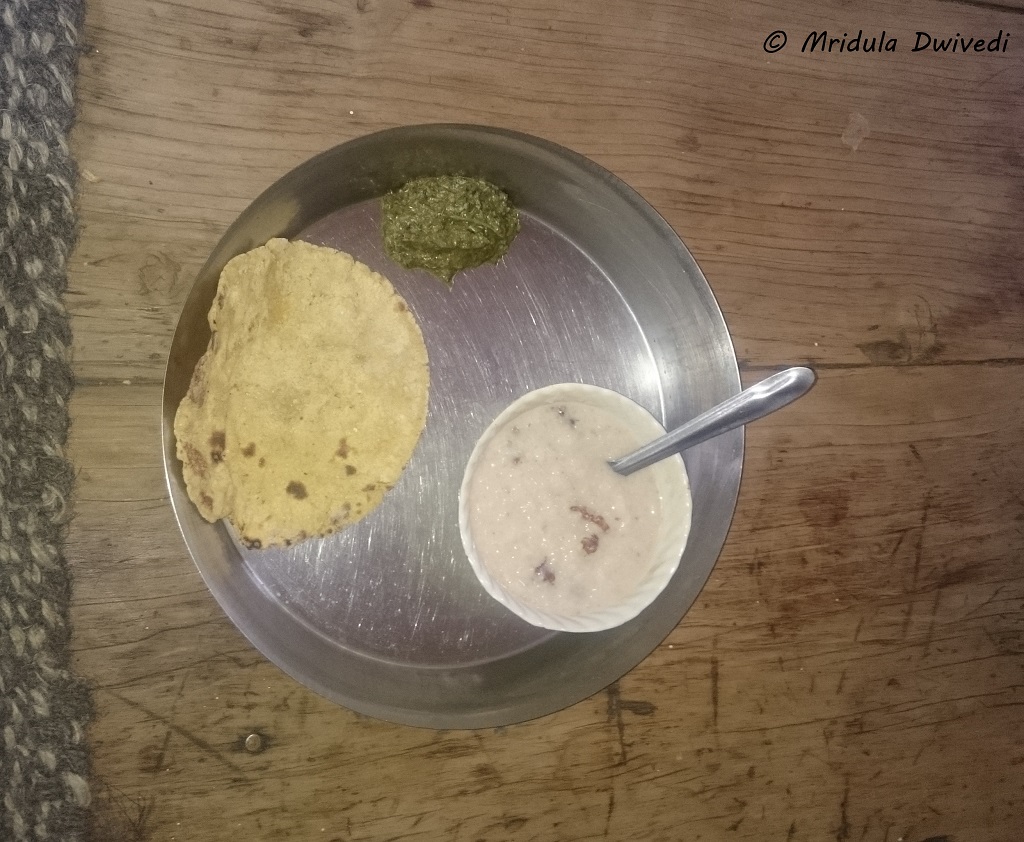 The meal had makki ki roti, akhrot ki chutney and kheer (roti made of corn flour, walnut chutney and a walnut dessert too). It was amazing stuff. And this was just a stop gap lunch. Our real lunch happened at the Farm at JW Marriott Mussoorie.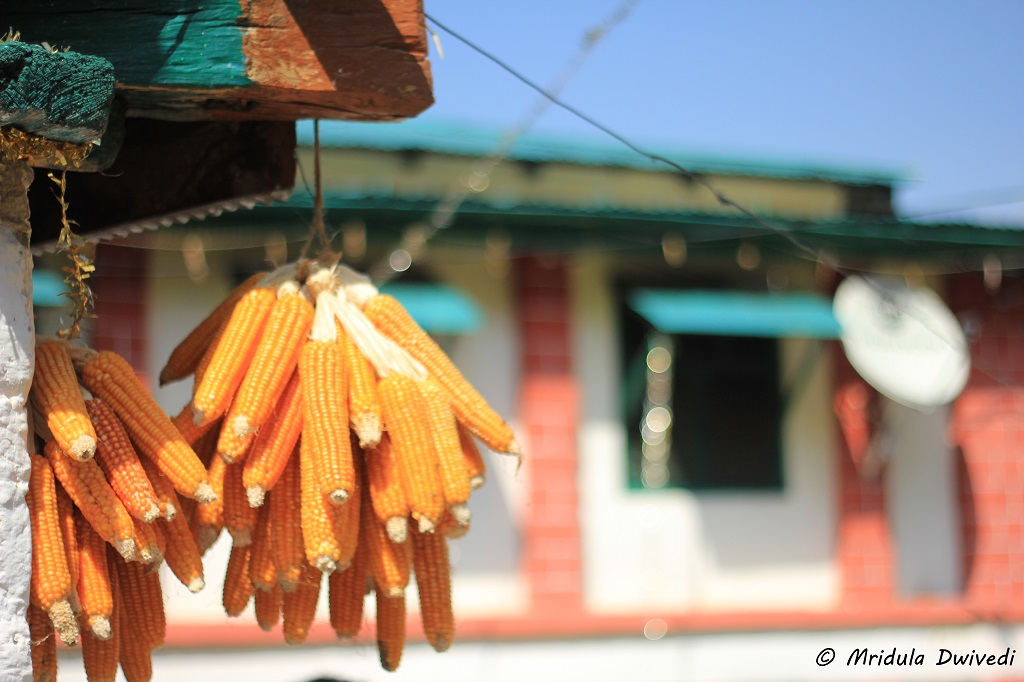 After countless photo shoots as we were planning to return, Chef Suneel wanted to go with Uttam as he wanted to know what was happening for the Farm Lunch.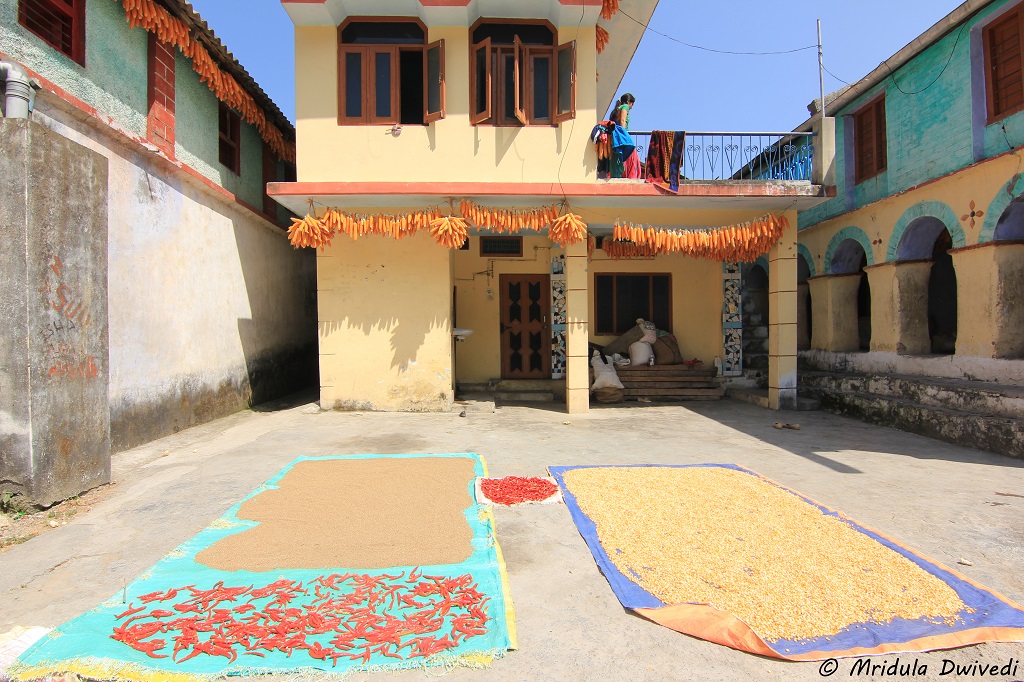 I refused to get into the car. I did not let him steal Uttam. So, I had a fabulous bike ride back to the hotel as well! For me discovering the Village Bhatoli near Mussoorie was one of the high points of the walnut trail!
PS. The Walnut Trail was a media trip organized by JW Marriott Mussoorie. I was invited for the same.