Drawing and painting don't come naturally to me. In school, my teachers would not fail me in drawing because I was good at other subjects! Even today I can hardly draw a straight line with a scale. However, on my trips, I often end up in experiential crafts set up. Truth be told, such events used to terrify me in the past, but not anymore. Gradually I lost my fear of messing up. This was no school and I was not giving an exam. So, when I visited the Benjarong Village at Ban Don Kai Dee in Thailand, I actually had fun!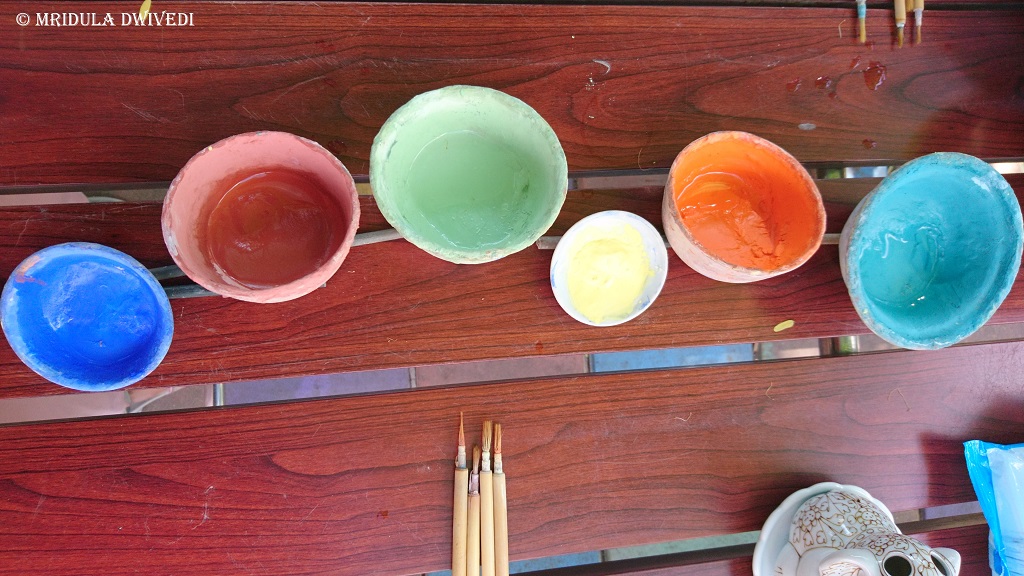 I was traveling with a group of Indian media and travel agents and we were assigned two separate tables, one for media and one for travel agents. Our task was to paint a design on porcelain object.
The history of Benjarong is fascinating spanning two countries China and Thailand and involves marriage! I quote from Wikipedia–
"The earliest trace of Benjarong ever recorded is back to the Ming dynasty in China (1368–1644 A.D.). In the reign of Xuande Emperor (1425-1435 A.D.) Benjarong was invented at Zhejiang province. Although Benjarong was invented in Xuande Emperor, it started to be popular in the reign of Chenghua Emperor (1464-1487 A.D.). In China, Benjarong will have three or more colors but in Thailand, Benjarong usually has five or more colors … About 600 years ago, a princess from China was married into the Siam dynasty (now Thailand) and she brought Benjarong with her. At that time, it is understood that Benjarong porcelain was made only for the Emperor of China's use. However, Benjarong was then supplied from China to the king of Siam for several generations (i.e. King Prasat Thong reigned 1629-1656). Siam started to produce porcelain after they discovered Kaolin which is one of the main materials of Benjarong. ( History of Benjarong, 2014) After discovering the Kaolin, the King of Siam decided to bring some of the artists from China and established workshops in Siam Kingdom. The first Benjarong that was made in Thailand was in the reign of King Rama V. King Rama V also permitted Benjarong to be used by his aristocracy and by certain wealthy and influential merchants. Nowadays, Benjarong is available to all who have the means to purchase it because of King Rama IX's permission."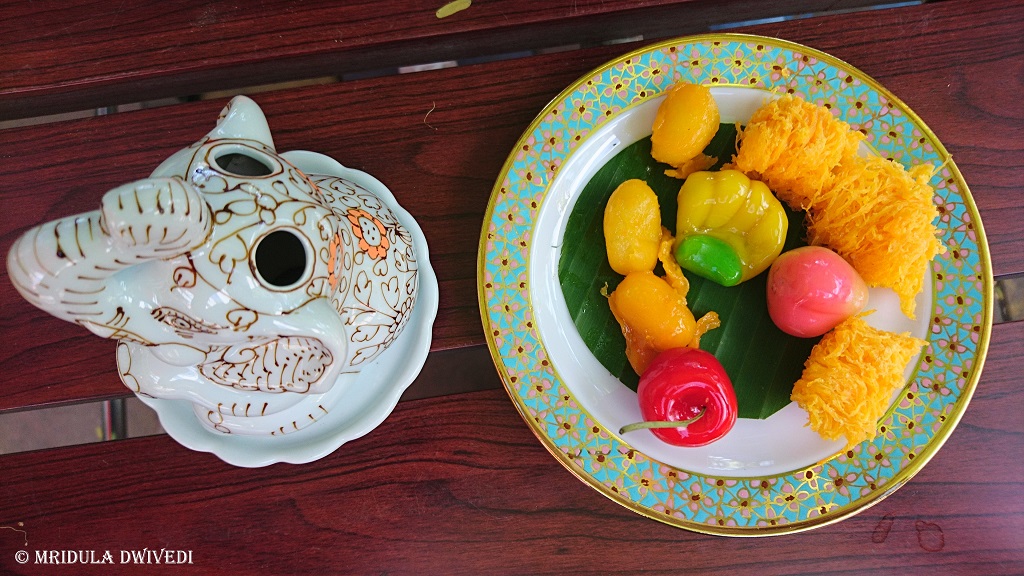 Moving back to the present day, I was given an elephant shaped pencil holder to paint. The drawing was already there, all I needed was to fill in the colors. I had good fun doing so.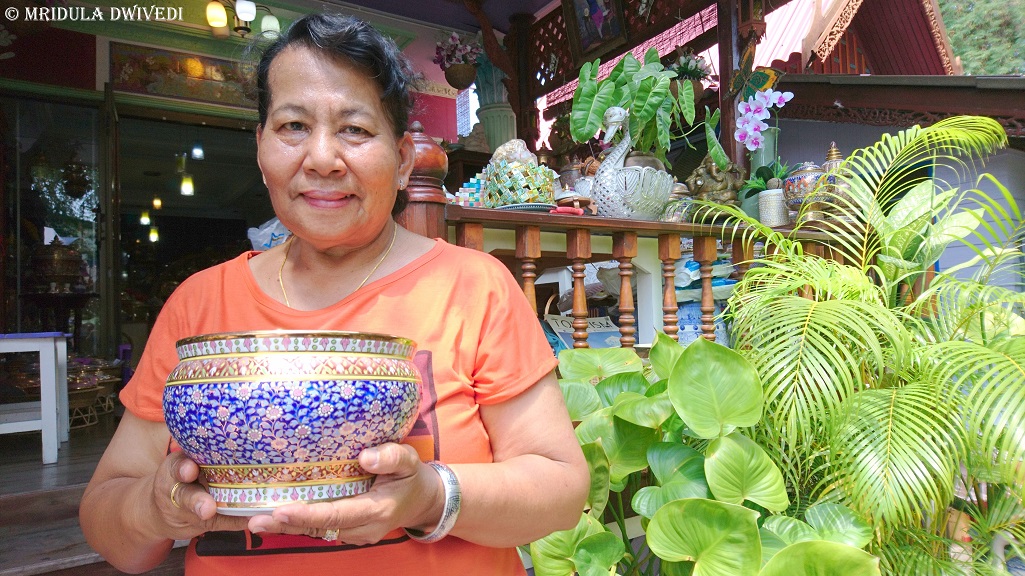 The workshop space also holds a large collection of Benjarongs done by experts. One can buy the artwork but the prices are still fit for the kings!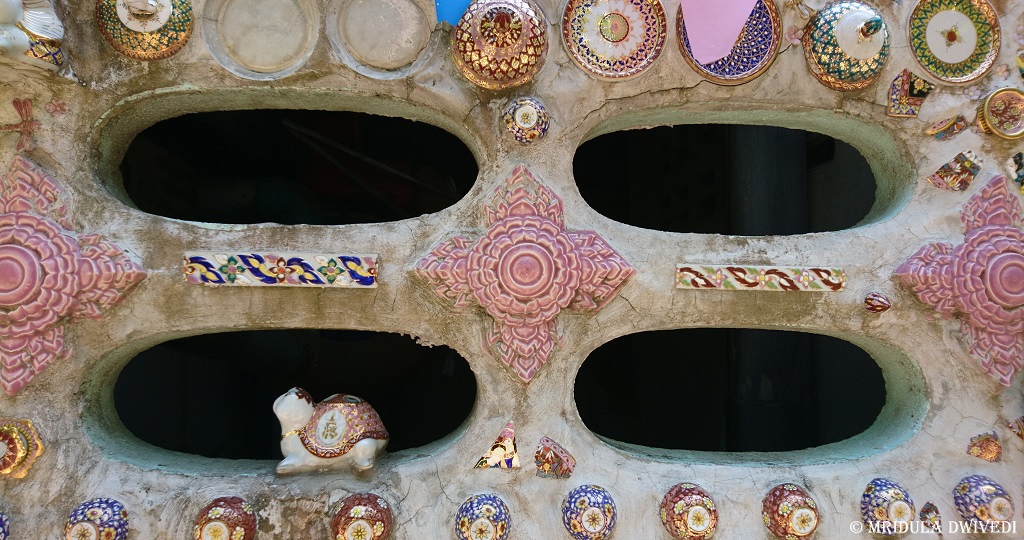 We took a walk around the village. At the other end there are small shops that sell Benjarongs at more affordable price.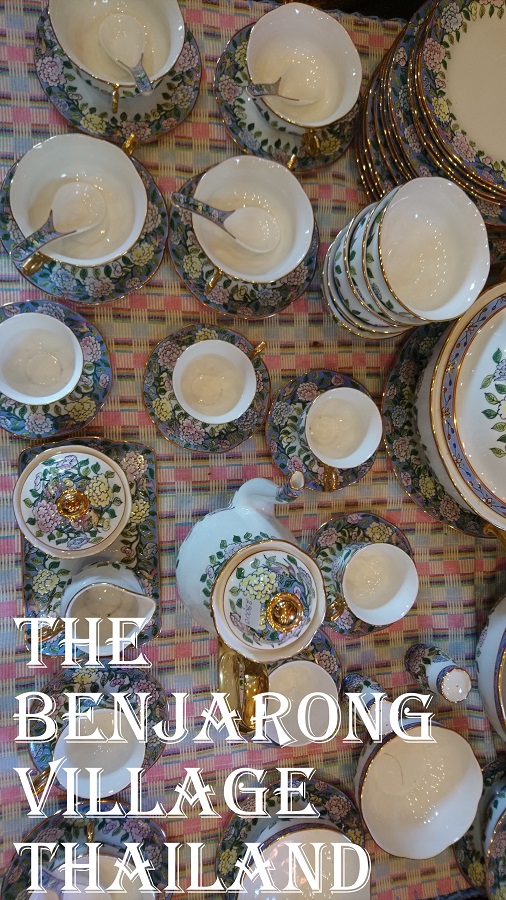 If you have been to Thailand many times like me you might be on a lookout for new things to do! Benjarong Village is a fun filled activity that lets you engage with the authentic craft of the land.
PS. I was invited to Thailand on this trip by TAT New Delhi.