This is the third book of Joe Simpson that I have read and I am going to read more. I have already read Touching the Void, This Game of Ghosts and now The Beckoning Silence
.
"Sometimes I feel completely unnerved, wary of the cupboard crammed with skeletons that sometimes seem to constitute the sum total of my climbing memories" (The Beckoning Silence, Joe Simpson, p. 283)
When I started reading the book I thought it was about different expeditions of Joe Simpson and was more like a short stories book. The book starts with a climb in Alea Jacta Est in France with his climbing partner Tat. It was hair raising episode with a retreat in grave conditions and then an ascent. The next chapter is set in Bolivia and the next two chapters are about paragliding with death as a constant theme. Hence my initial impression that the book is about his various climbing and other adventures. I was so keen on starting the book that I did not read the book cover at all! Not my typical behavior.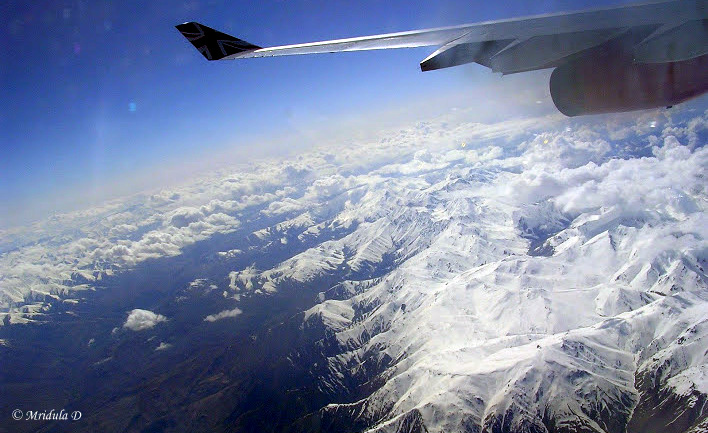 The Lure of the Mountains
Even though this book is not about Everest but he mentions meeting Anatoli Boukreev at a festival and later about his death. With Boukreev came the mention of the Everest tragedy in 1996. I have read both Into Thin Air
and The Climb: Tragic Ambitions on Everest
. But apart from reading I know next to nothing about mountaineering so I rely on expert opinions to figure out what happened. When I asked this question to Sir Chris Bonington in one of his talks his first response was that I was asking him a controversial question. He answered my question after that quite clearly.
Simpson writes in this book about the 1996 tragedy-
"I never did comprehend how someone, quite understandably exhausted by his own oxygen-assisted ascent of the mountain, could sleep through the events of that night and then write critically of Boukreev. Boukreev made repeated solo forays into the teeth of a blizzard to rescue three climbers who otherwise would certainly have died in the stormy darkness at 26,000 feet. I admire Jon Krakauer hugely, both as a climber and a highly talented writer , but I felt his treatment of Boukreev did him no credit whatsoever." (The Beckoning Silence, Joe Simpson, p. 55)
There is a strong underlying thread in the book and the quote at the beginning (of this post) will give you an inkling about it. Joe Simpson from the start of this book talks about quitting mountaineering. A close climbing friend of his actually does, only to die in a paragliding accident. And till the end of the book he has still not given it up!
Far from giving it up we find him with his climbing partner Ray at the foot of Eiger's north face. And this book is above all about Eiger and its north face, its daunting history and the sway it holds over Joe Simpson. It is a captivating tale and makes for an excellent read. Did he and Ray manage to climb it? Well read the book to find out or maybe you will Google it first and then read the book?