If you have been reading my blog for a while you might have noticed I hardly ever post people photos. The reason is street/people photography used to terrify me. Do notice the past tense, things somehow changed when I started photographing the beautiful women of Gujarat. Of course I clicked men too, but they will have to wait!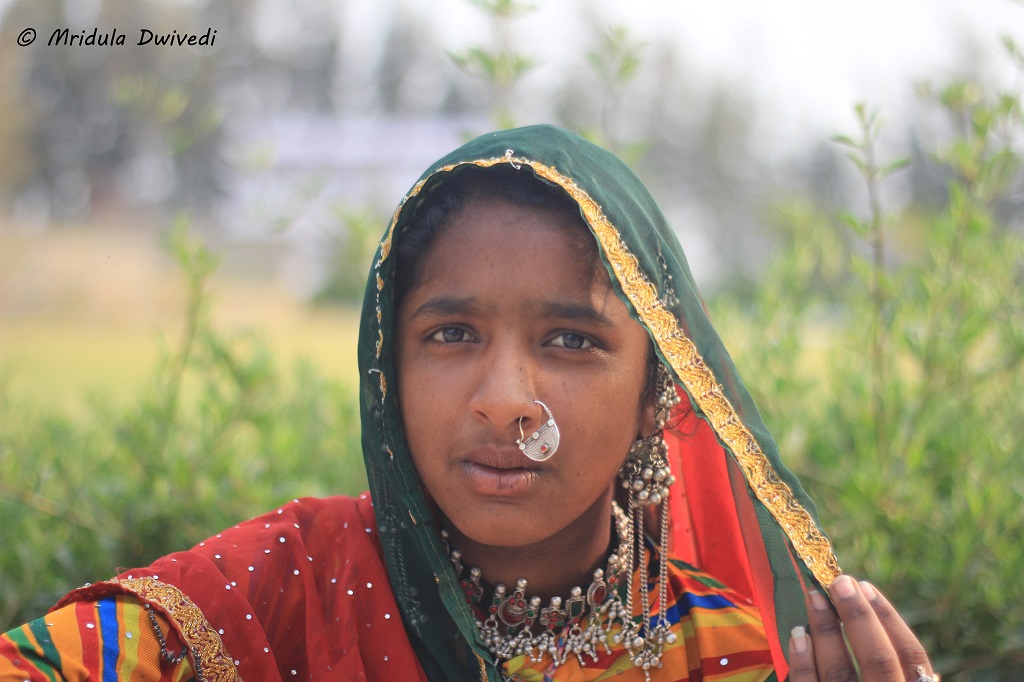 As soon as we got down at the Bhavana Farm Stay at Little Rann of Kutch, a group of girls caught our attention. They were selling jewelry and they wanted us to buy some!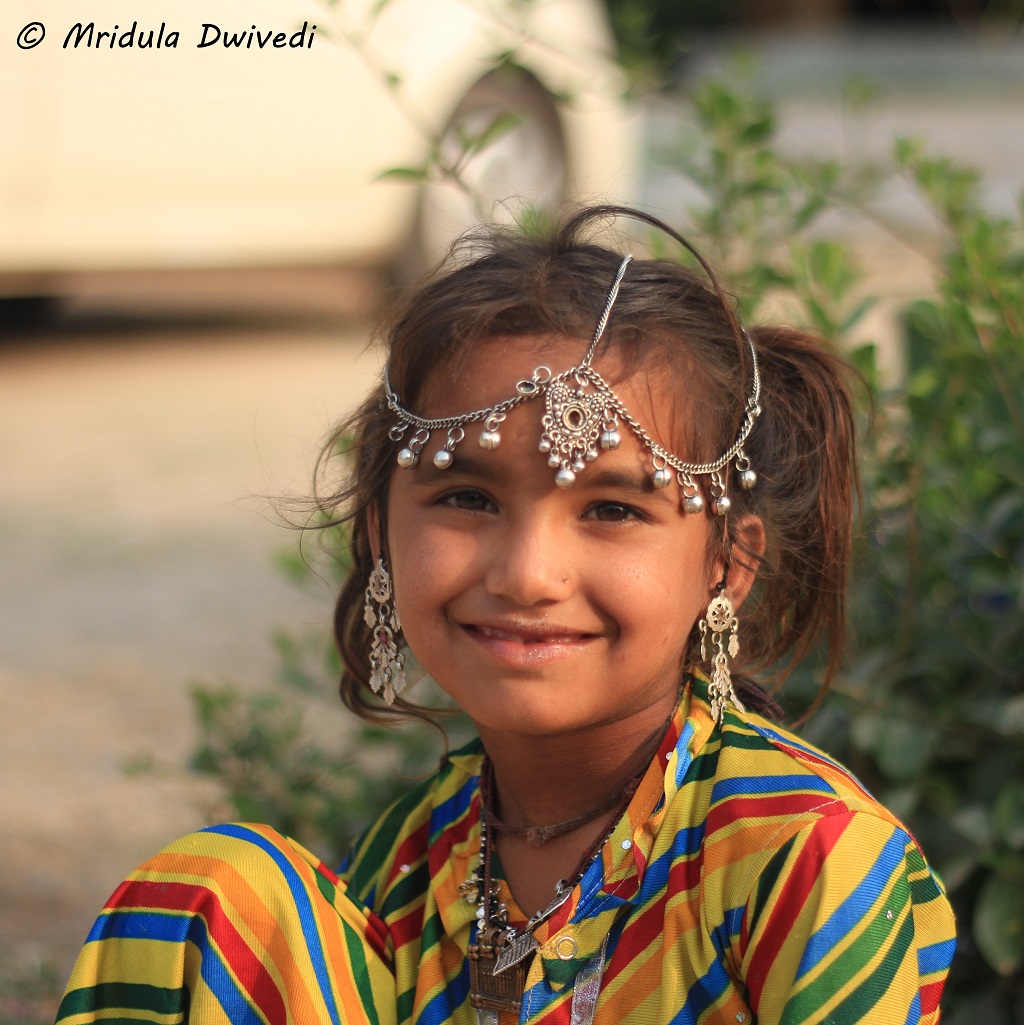 Shilpa was the cutest and most persuasive of the lot. She wanted me to buy something from her shop immediately. I promised to buy the next day as I was tired. I did buy an earring, as promised.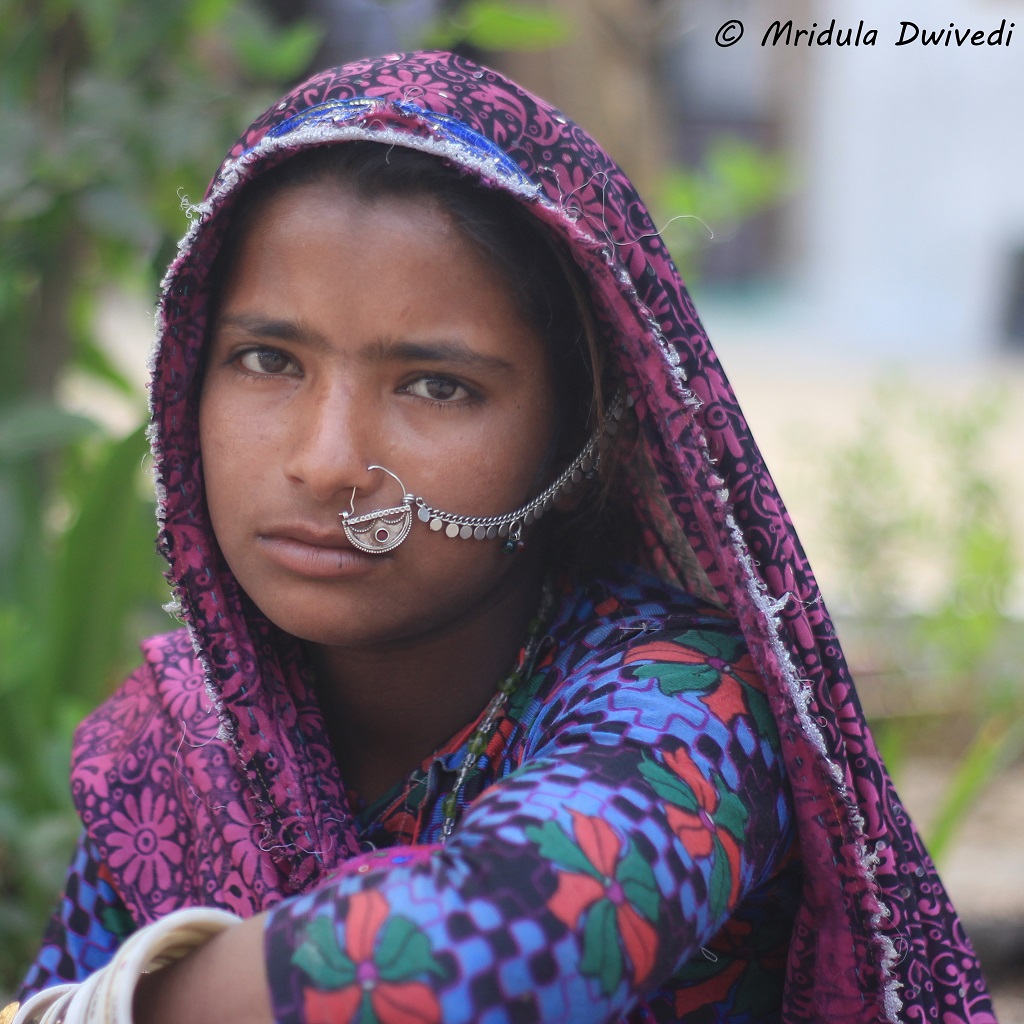 She was also the part of the same group. She too extracted a promise that I would buy later from her and I did!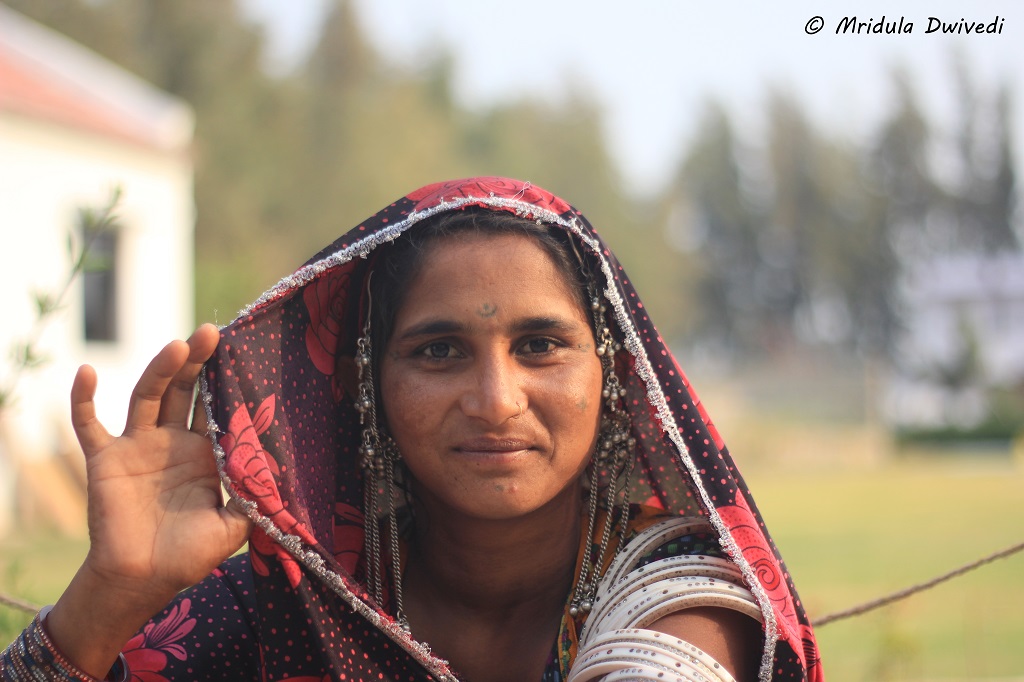 I ended up buying an earring from her too! But that was all I could, after that I had to ignore everyone else but they still posed for me!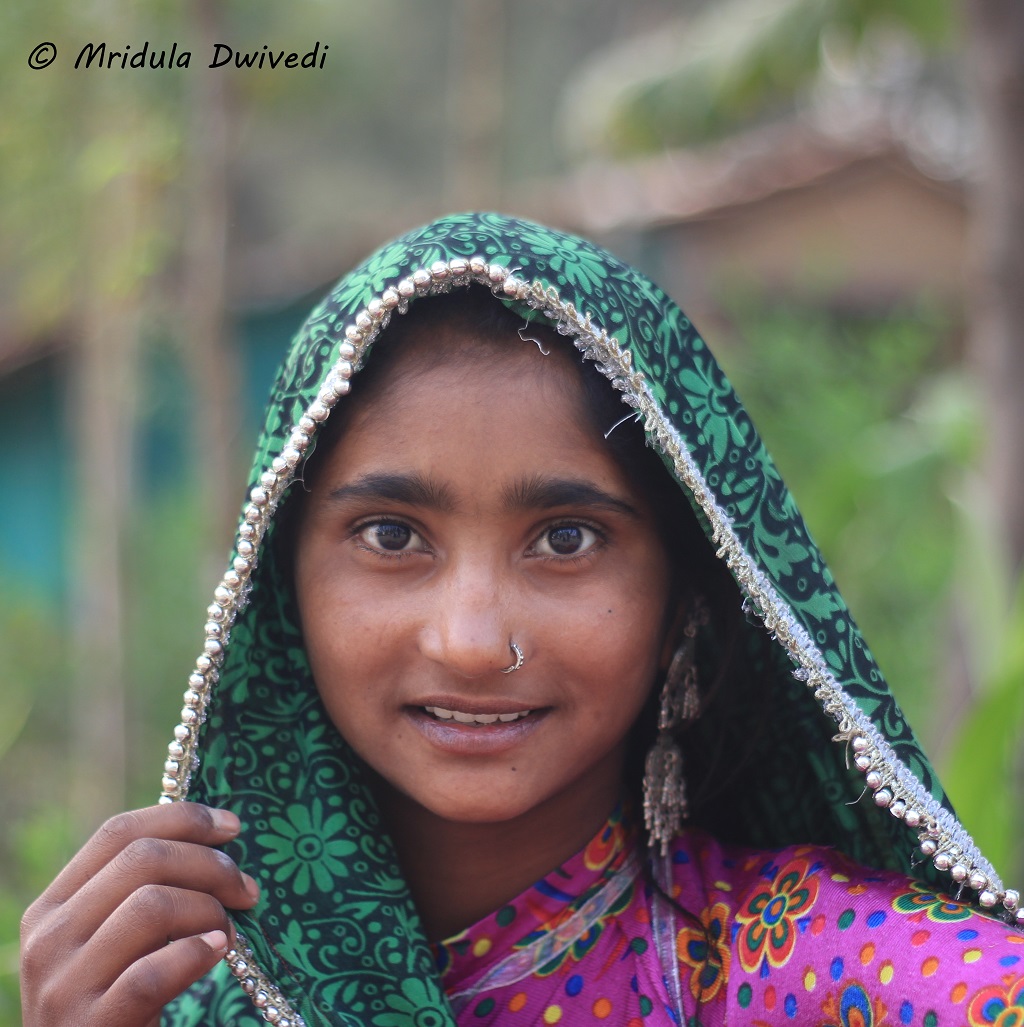 The women wore such pretty colors, their jewelry was exotic too! I would ask them to show me something like they were wearing and they would just giggle in reply!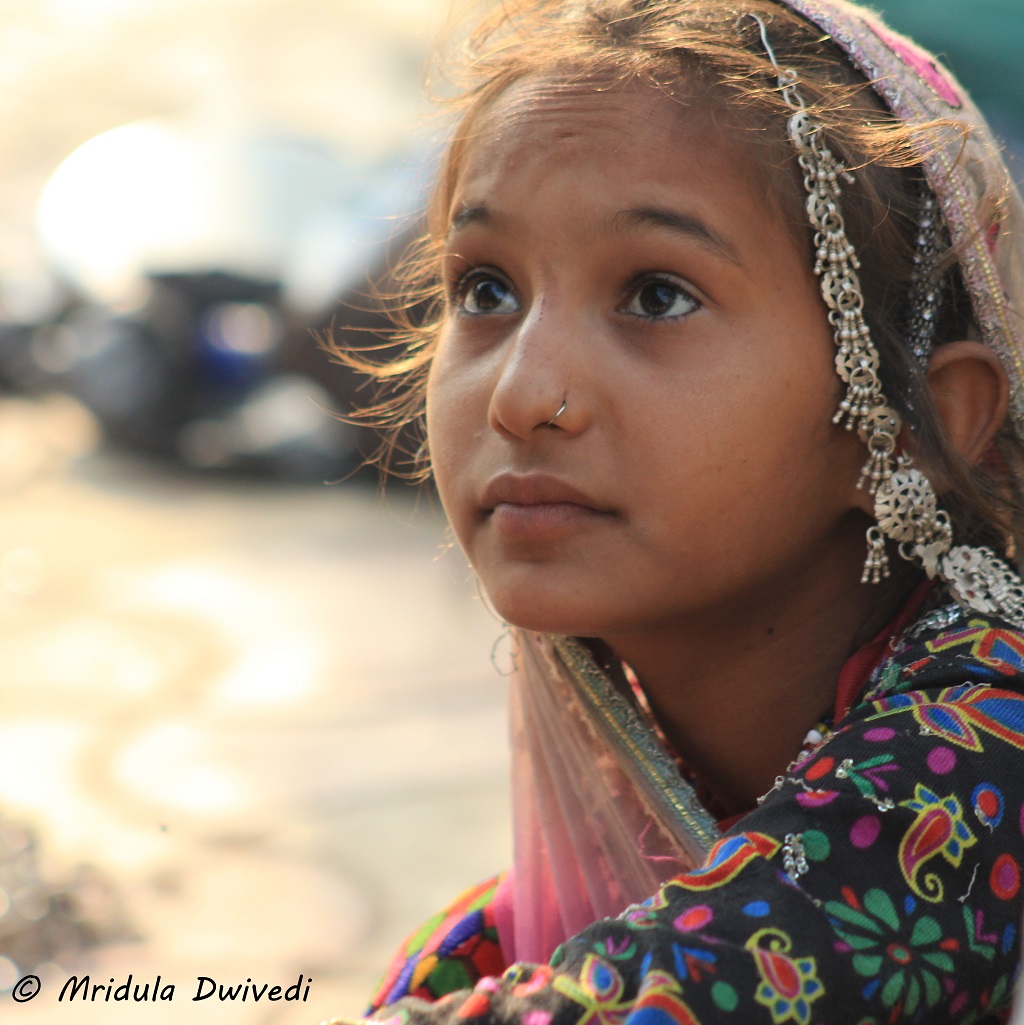 I visited three resorts in the Little Rann of Kutch and every resort had a group that sold jewelry outside the resort. I spotted this beauty at the Rann Riders Resort.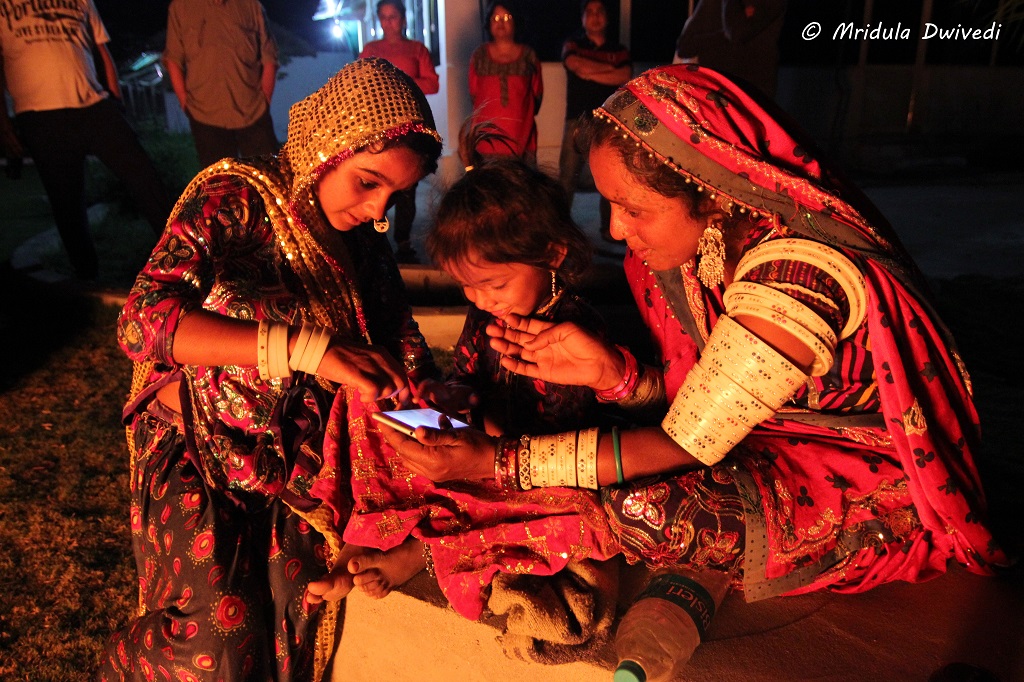 There was a cultural program at the Bhavana Farm Stay at night. And while mom and aunts were dancing the little one was sitting by herself acting cranky. I decided to babysit her for a while. I gave her my cell phone and taught her how to browse through the pictures! She didn't bother her mom after that. In fact, when the dancers took a break, mom and aunt also browsed through the pictures. They asked me if there was any photo of my kids, They were happy to see Chhavi's photos.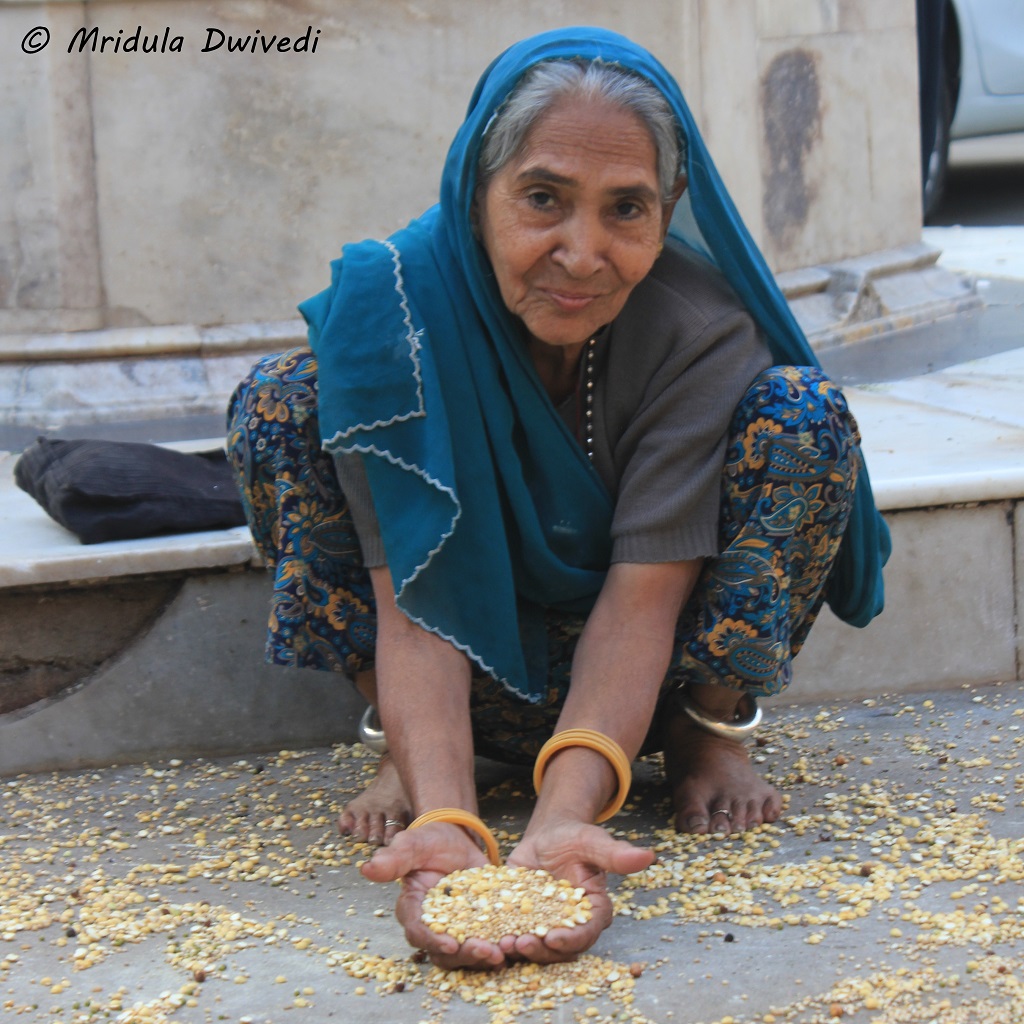 What I started doing at Kutch, I kept up at it in Ahmedabad too. The Mai was feeding the pigeons near Swami Narayan Temple. She told me she comes there daily. I am sure the pigeons know her and wait for her.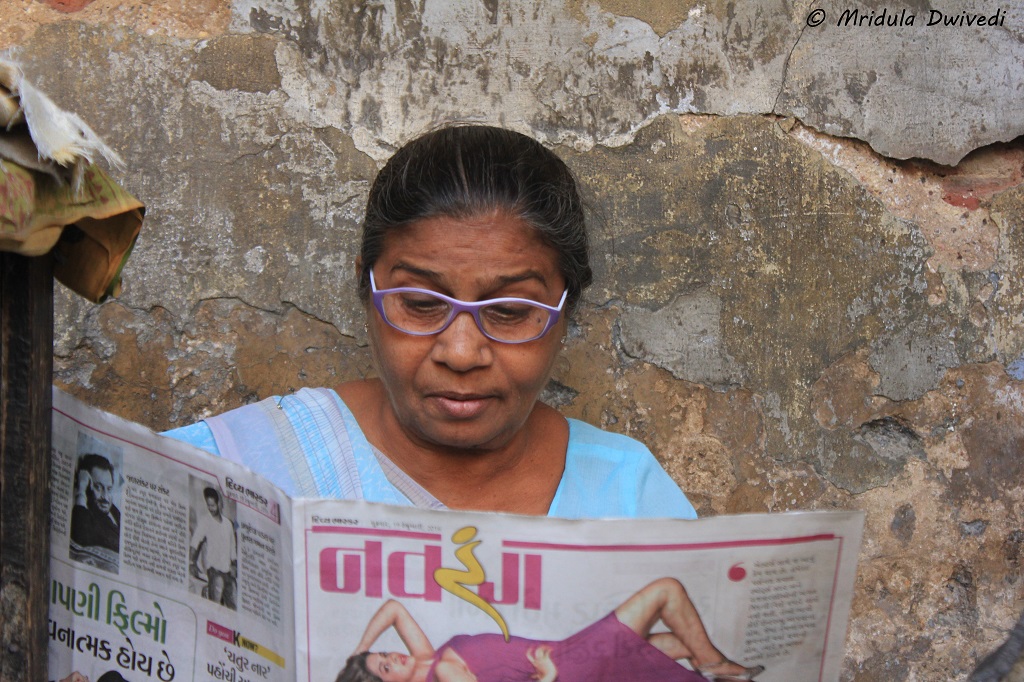 Finally I clicked this one on my heritage walk in Ahmedabad. She was sitting next to her heavy iron but work would wait till she was done with the newspaper.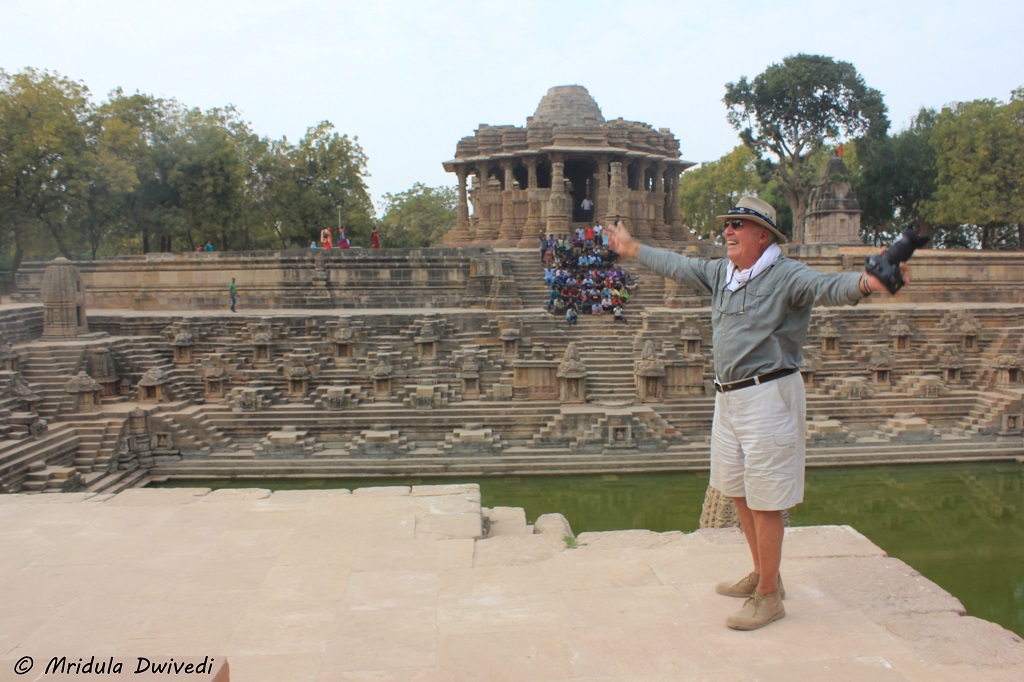 I would credit Bernard for this transformation, where I ended up clicking up so many portraits. He is a photographer from London. He was traveling with a postcard which featured his previous work in Gujarat. He is a pro at clicking people photos. Initially I would stand by him and click pictures. He tried to communicate with everyone he photographed, that when he could not even speak the language! At times I acted as an interpreter for him! And that got me going. Soon I was talking to people and clicking them on my own. I hope I will not lose the confidence, now that I have found it.
In the picture above Bernard was directing at least 50 students on a college trip. The venue was the Sun temple at Modhera near Ahmedabad. He volunteered to click the group photograph and they cheered for him loudly!
PS. I visited Gujarat on an invitation from Gujarat Tourism.