There was a time when the thought of catching a flight would make my eyes sparkle. Then I started catching about 4 flights in a month! Soon, I just wanted to reach my destination and flight became a necessary 'thing' to get there. I was saying to someone recently, "I no longer enjoy flights, I just want to be arrive at my destination." But flying Barcelona Zurich Delhi with Swiss made me pause. I thoroughly enjoyed the flights! And they were regular economy flights!
My flight tickets were given to me by the Catalonia Tourism Board in Spain, so even though I was on a sponsored trip, Swiss had nothing to do with it. I was another regular passenger for them!
On the Barcelona Zurich leg they gave croissants for snack, the vegetarian me was delighted. On short legs, vegetarian options are often not a priority. Their tea was decent too.
Then we flew over Alps and the whole plane went gaga over the scenery. I was seated in the last row at the window seat. There was an Australian couple sitting next to me. We took turns to click pictures of the Alps! There was congestion at the Zurich Airport so our flight got delayed for about 15 minutes. To circle we went over the Alps again! I like that kind of delays.
I had very little time between my Barcelona and Delhi flights. But the immigration at Zurich was super organized. I cleared the immigration, bought macaroons for home and still made it to the Zurich Delhi plane in time!
The Zurich Delhi flight departed as per schedule! We were soon at the cruising height. The meal service started promptly. I have very little expectations from airline food. On top of that I am vegetarian. But the food on the flight was really good! It was a simple, vegetable, rice, and daal but it was flavorful and not overheated. And at the end they gave a bar of chocolate too.
But it was the crew that made the real difference. I saw one lady lifting a not so small child and walking in the aisle! And one of her colleagues smiled at the scene, his smile could have lit an entire stadium. The crew gave the feeling that they enjoyed their work.
When I travel abroad I miss my tea. I doubly missed it in Spain as they somehow don't put tea and coffee in the hotel rooms. When the tea service starts on a plane, I get on a high alert. If you blink and miss the cabin crews's gaze when they are passing by you, they never give you a second glance! I hate to make a fuss, but for tea I end up doing that too.
I loved the Swiss crew's tea and coffee service. They were in no hurry and they would wait if you by any chance missed out the first eye contact! And that for me is the epitome of good service. I have got exceptional tea service before, but then I was flying business on that occasion.
By the time the plane landed at Delhi, I was ready to take back my words. I still do enjoy flying!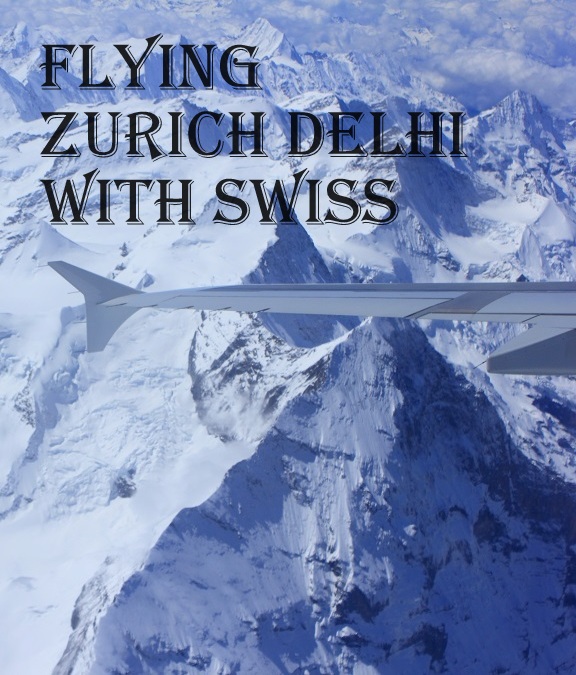 Thank you Swiss for making my ordinary economy flight such a pleasant one! In the end it is the small things that count, like a smile, a chocolate, not rushing through and the like!