Even though I have been to Nepal before, it was my first visit to Chitwan National Park. Barahi Jungle Lodge provided an excellent base to explore the park! I was invited by the Nepal Tourism Board and Barahi Hotels on this trip.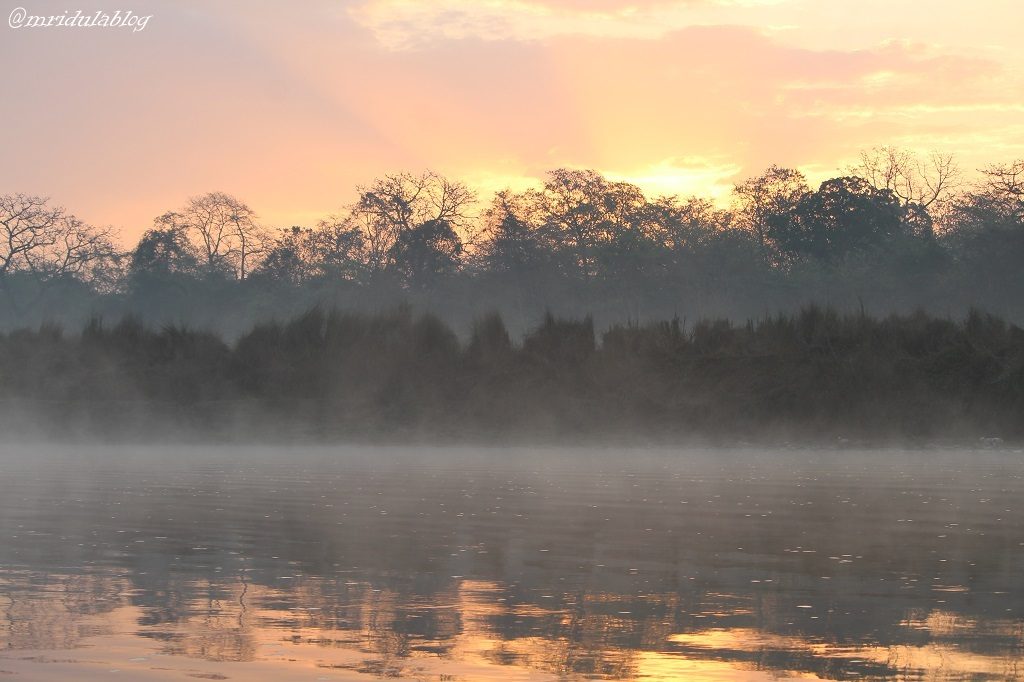 Barahi Jungle Lodge has an excellent setting right by the Rapti River. The cottages are lightly constructed in the local style. They are comfortable. I quite liked their tea lounge and the swimming pool area. As you walk out of the pool area, you walk right up to the river bank!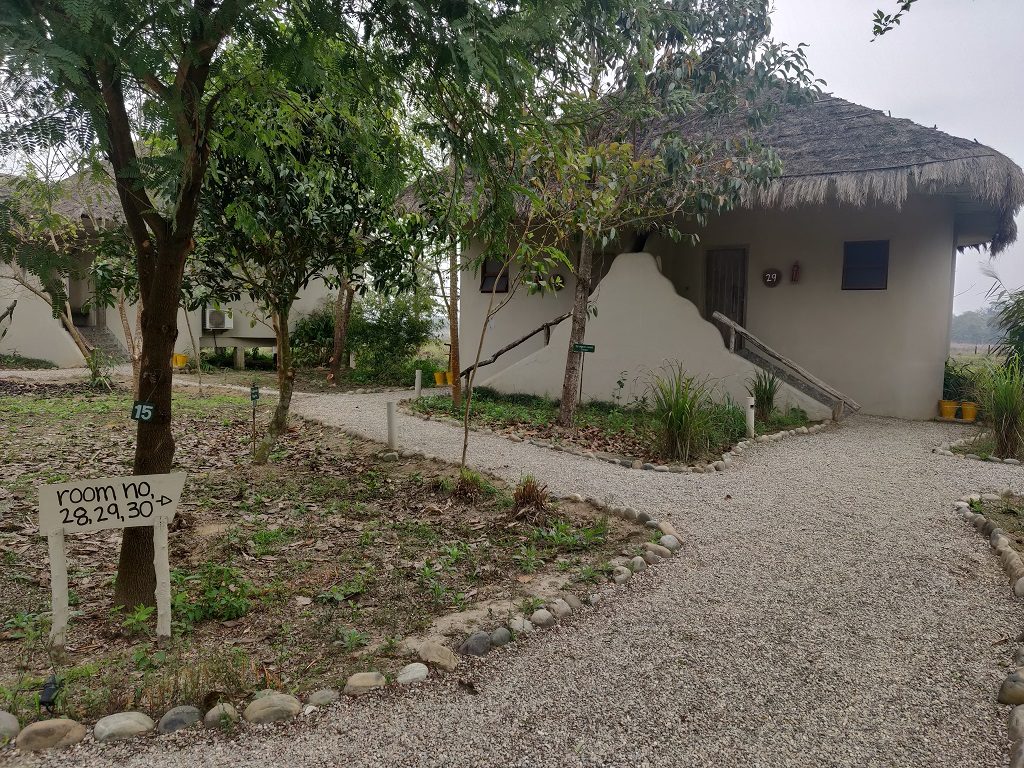 In fact, the jeep safari starts after a short boat crossing over the river! We were lucky to go on a full day safari into the Chitwan National Park. It was a first for me. The weather was mild and it was an excellent experience.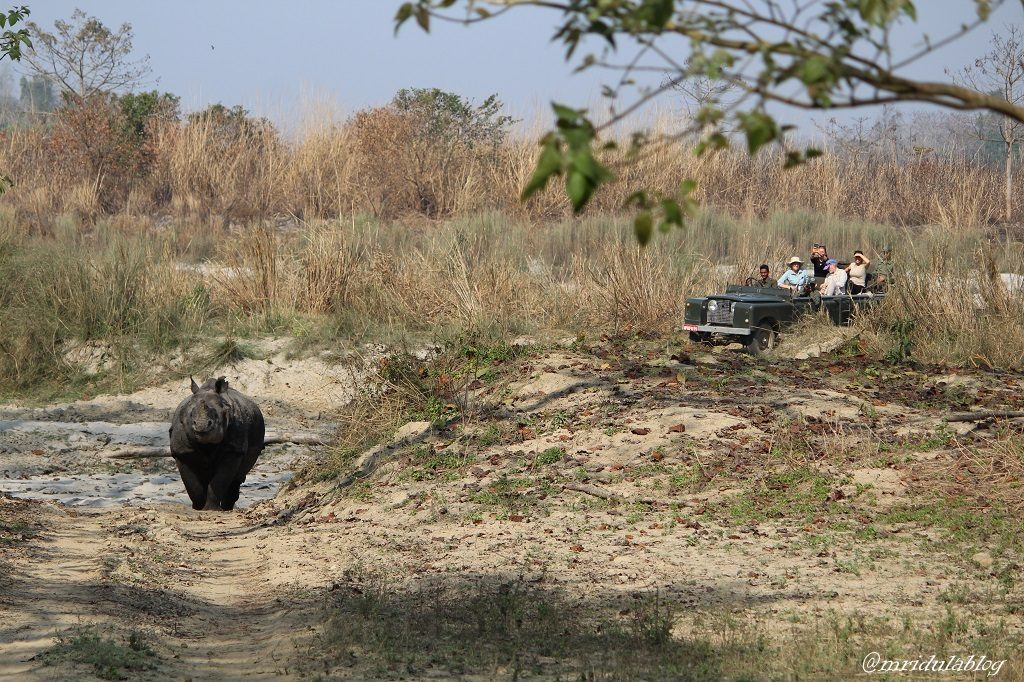 I spotted Rhinos many times on the jeep safari. It was actually after a long time I was looking at a Rhino, the last being in 2013 in South Africa! We had no luck with the tigers though! Hornbills were there in plenty too! Wild boars, monkeys and spotted deer made their usual appearance! Crocodiles and Ghariyal were seen sunning by the river bank.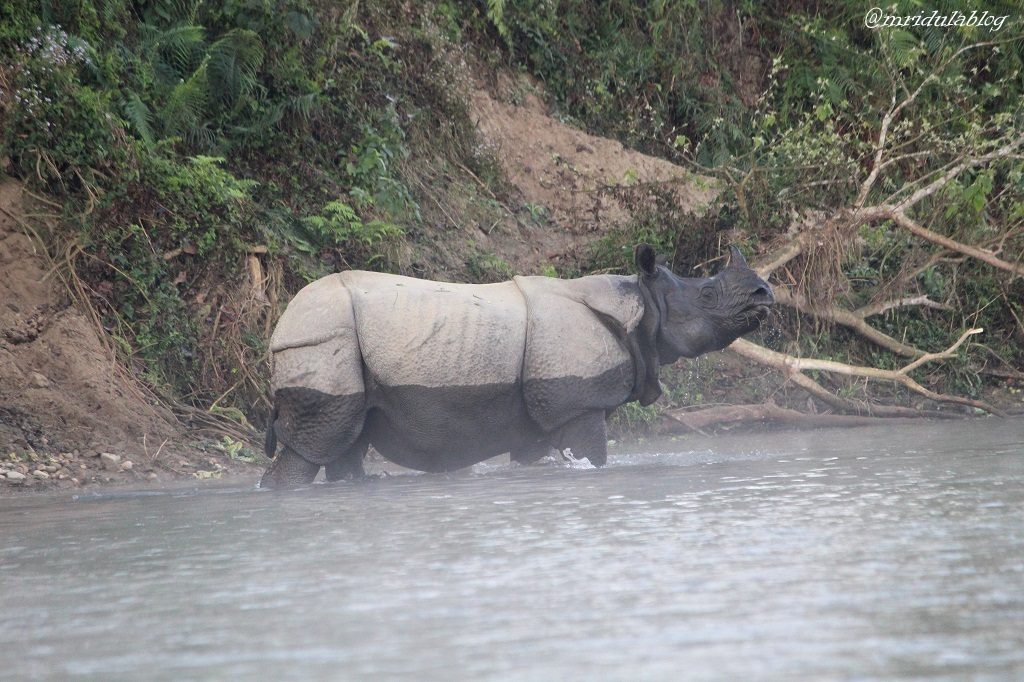 Other than the jeep safari the resort offers boat safaris too, both in the morning and the evening. I would highly recommend the morning boat ride, we had excellent sightings of Rhinos playing around in water. We spotted a mother and a baby which was pretty special. It was followed by an excellent bush breakfast by the river!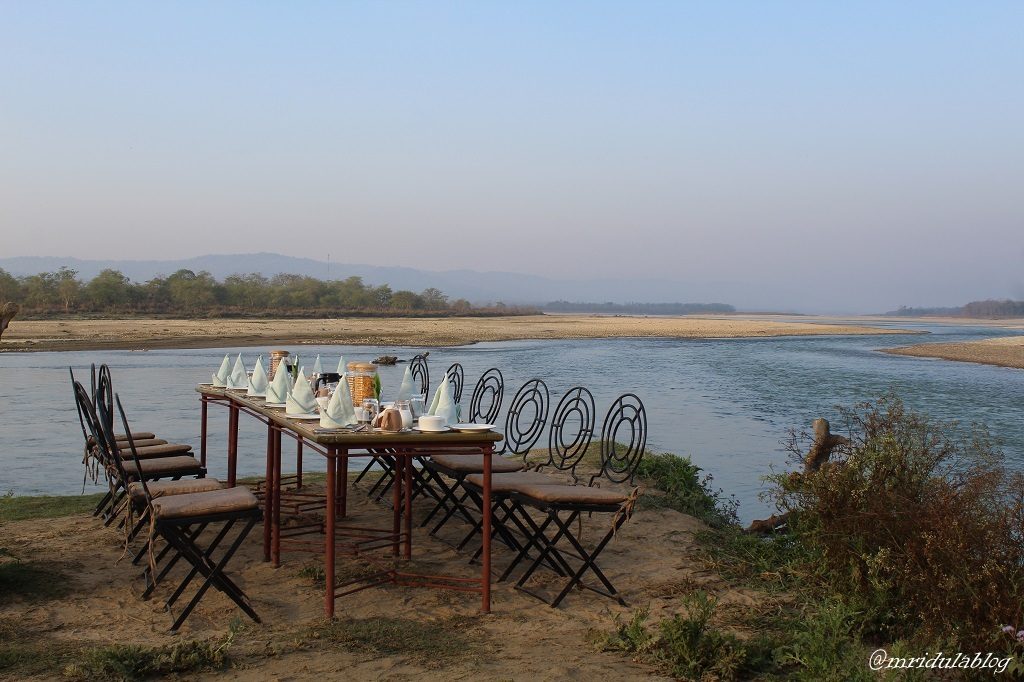 I also enjoyed the dinners by the pool and under lantern lights on two separate occasions. Every night there is a bonfire and a cultural program by it.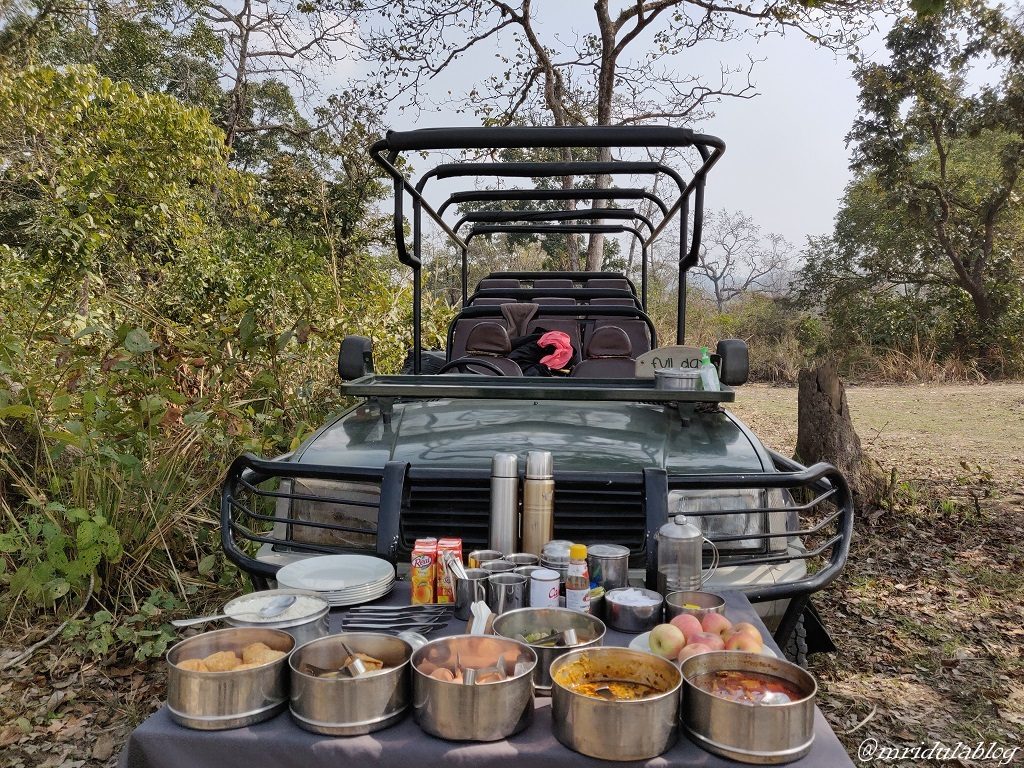 They also do a expert talk on the jungle. I have sat through so many jungle talks but most of the time I forget everything I hear. But not with Saki, his humor reminds me of the South African naturalists! He mentioned that the bar headed geese are supposed to fly over the high passes, including Everest, in Himalayas as they like to be famous! Indian Gaur likes football because they wear white socks (their legs indeed look like covered in white football stockings)! Now give me information in such a way and I will remember it forever!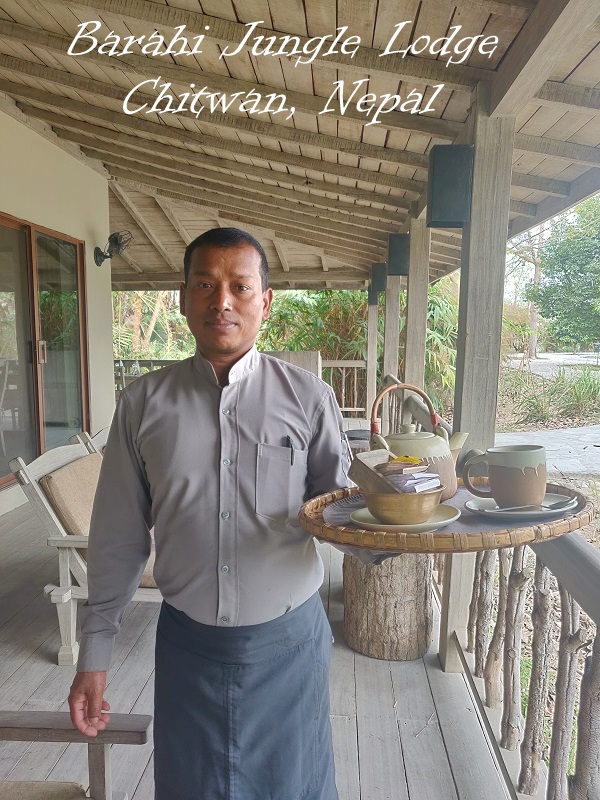 And when you are tired of all things jungle, go the Spa of the Barahi Jungle Lodge for an excellent detox session! I had an excellent time exploring the Chitwan National Park with the Barahi Jungle Lodge.