While traveling from Panna to Bandhavgarh in Madhya Pradesh, I crossed the Bansagar catchment area. This year the rain has been in abundance in India so the catchment area was full of water. It was a beautiful sight to behold.
Bridge over Bansagar Catchment Area
At the start of the bridge too the scenery was superb but I hesitated in asking the driver to stop so that I could click a picture. But there were others on the bridge who were clicking pictures. So I decided to do the same. If I actually go on asking the driver to stop when I want to click a picture, we will never reach anywhere! I wish to stop every few meters. And that is why I so love to walk, I can then click pictures every few meters!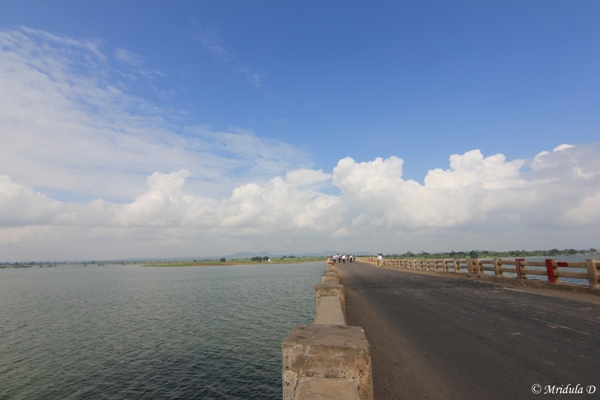 Bansagar Catchment Area
Mid way at the bridge I asked my taxi driver if he could park the car safely? I would like to get down to click a few pictures. He readily agreed. Now how I wish I had asked him to stop at the beginning itself as the landscape was even more stunning! Sometimes the journey is worth it, because of such unscheduled stops rather than the planned ones!
This post is part of Sky Watch Friday. Do check it out, it is quite addictive.