It is that time of the year again when my sister Alka and I plan our vacation together in November. It also means applying for visas. I thought we were going to Belgrade till it was time to book the tickets. Try as I might, I could not get a reasonably priced ticket to Belgrade. I gave up in desperation and tried anywhere in the world! And up came Paris with Kuwait Airways at a decent price. That is how we ended up planning a November trip to Paris.
I am no stranger to Schengen Visas, I applied 3 times last year itself; first with Czech Republic then Spain and lastly with Hungary. So, by now I am used to the documentation required for the Schengen Countries.
Filling Up the Form and Collecting the Documents
It was a pleasure to apply with France. The first good bit is that they let you fill the form online. You do need to create an account on the official website. Once you complete it, they mail the document to the email you provide while creating the account. There is a provision of creating a group application too. I created a group application for two.
Once I completed the form, I could see the list of required documents. It is the usual bank statement, income tax return for 3 years, travel insurance up to a certain value, etc.
I now write my cover letter with great care. I also point out my travel blogging credentials and number of countries I have visited. I am not sure if it helps even one bit, but I try to make my case strongly.
Getting an Appointment
After filling up the form I thought I would get directed to the VFS website for appointment but in my case it did not happen. I then called the VFS helpline number but it was a public holiday. I could make an appointment via the IVR but I did not get any SMS or email.
I called the VFS helpline the next day, which was a working day and my appointment was sorted out for the coming Friday at 9.15 am.
Submitting the Documents at the VFS Delhi on a Friday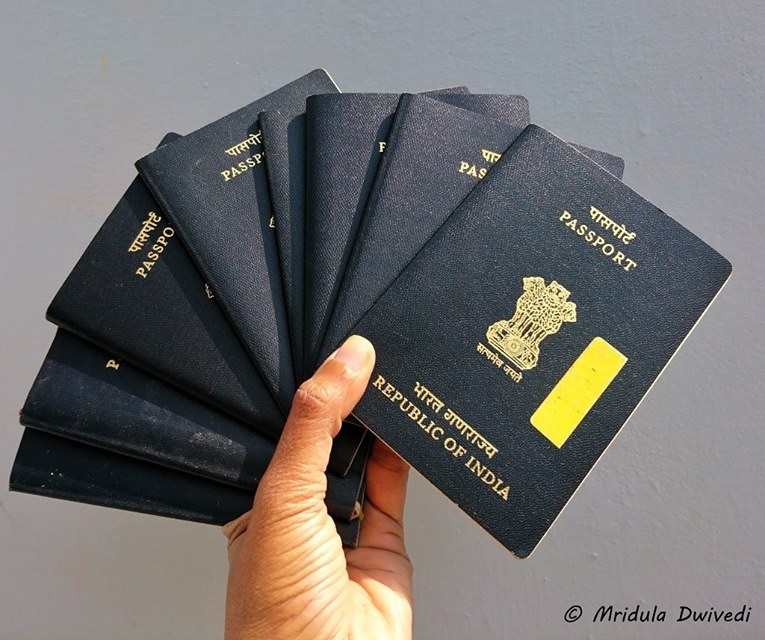 Alka and I reached about half an hour before the time for our appointment. The France VFS Office is located at Shivaji Metro Station along with many other countries. It is a nice space with many restaurants. After having a cup of tea we headed inside to submit our documents. Our token number was 5 and after a few minutes of wait, we got up to submit the documents.
Our documents were complete and it did not take us much time to finish the formalities.
Paying the Visa Fee
This time I was carrying cash to pay the visa fee. When we were applying via Hungary last year the cash machines at the VFS were not working and I had to run out of the complex to an ATM to withdraw the cash. The VFS was not crowded in the morning and there were no queues at the visa fee counter.
We Did Not Need to Do the Bio-metric
As both Alka and I had done bio-metric last year, she for Hungary and I for Spain, we were not required to do it again. They are valid for 5 years.
Collecting the Visa on a Wednesday
Right from the day one we were getting SMS and email updates about our submissions. France does not charge anything extra for this facility which is a great thing.
To our surprise we got an update on Tuesday itself that our passports were ready for collection! This by far has been the quickest Schengen Visa I ever got as a normal applicant. We went to the VFS on Wednesday after 1.00 pm and happily collected our passports.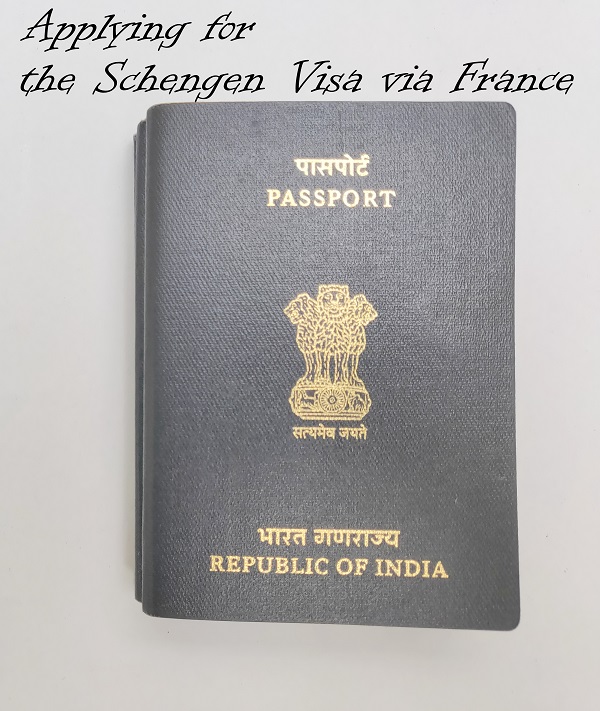 Both of us got multiple entry visas, and it was so fast. Applying via France has been my best Schengen Visa experience ever! We both are so excited for our upcoming Paris trip at the end of November.