I used to think that I am a bit crazy when I would indulge in some stunts to click a few pictures. But I had a lot of company at the Malaysia Tourism Hunt 2012.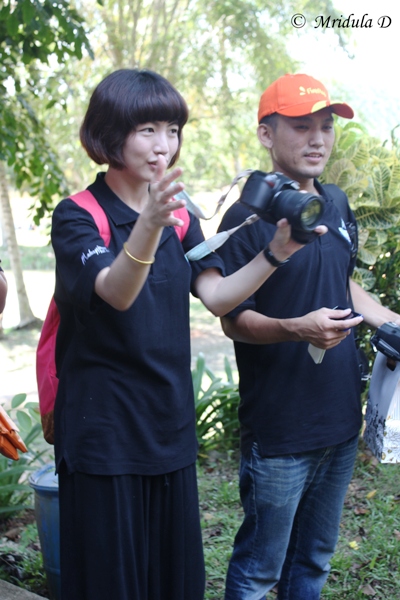 Here is  a photographer from Taiwan giving gentle directions to the group about how she wants them to stand. She was my room mate for almost all the trip too.
And here us Fairuz getting to the level of the action at Sungai Pasu home stay.
Well they needed extra height to click the elephants and the group at the National Elephant Conservation Centre at Kuala Gandha. And those tree trunks are not fixed so some of them needed a hand to get down from their perches.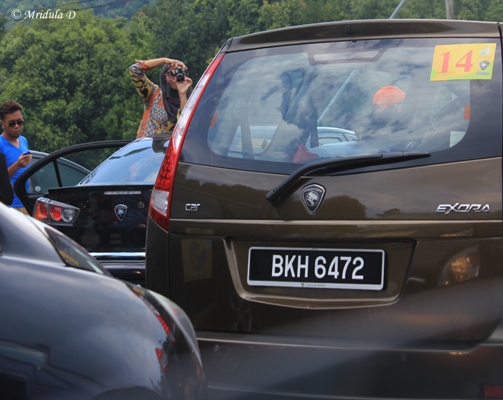 Sometimes the height would be gained by just standing on the car but the normal view just won't do! This was the last driving leg of the trip from Terengganu to Putrajaya our last stop.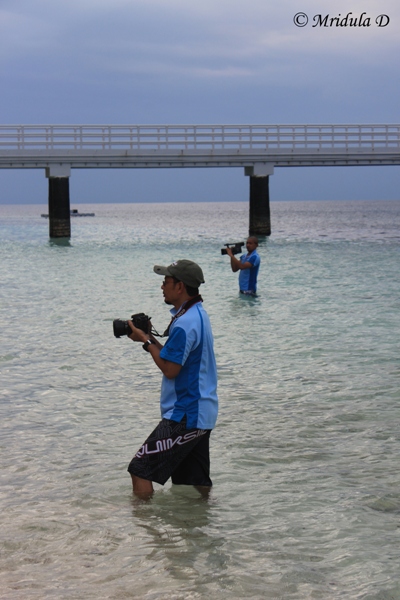 And here are some people with their cameras all ready for action at the Redang Island, where the Malaysia Tourism Hunt participants released turtles.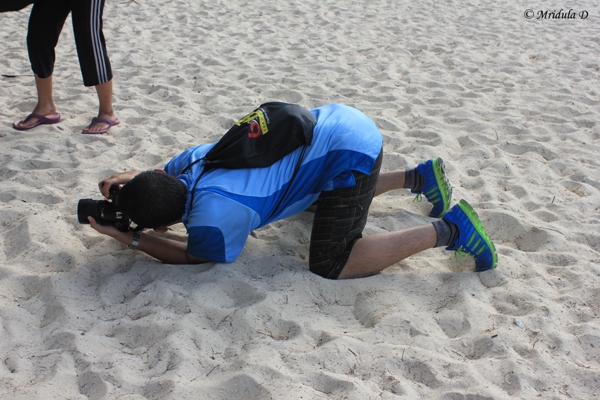 But I think this would be the most difficult act to match, the gentleman from Brunei went really low to catch that turtle on the ground at the Redang Island.