I visited Aahana Resort in Ramnagar in November. That was the time when pollution in Delhi/NCR was going off the charts! I was happy to leave the city behind! Ramnagar is a small town, the getaway to Jim Corbett National Park! The air was anyway a thousand times better than Gurgaon, on top of that Aahana is in middle of lush greenery! My lungs surely breathed a sigh of relief !
After a long road journey I was hungry and looking forward to lunch! I quickly freshened up and came out looking for the dining hall! I intuitively stumbled upon it!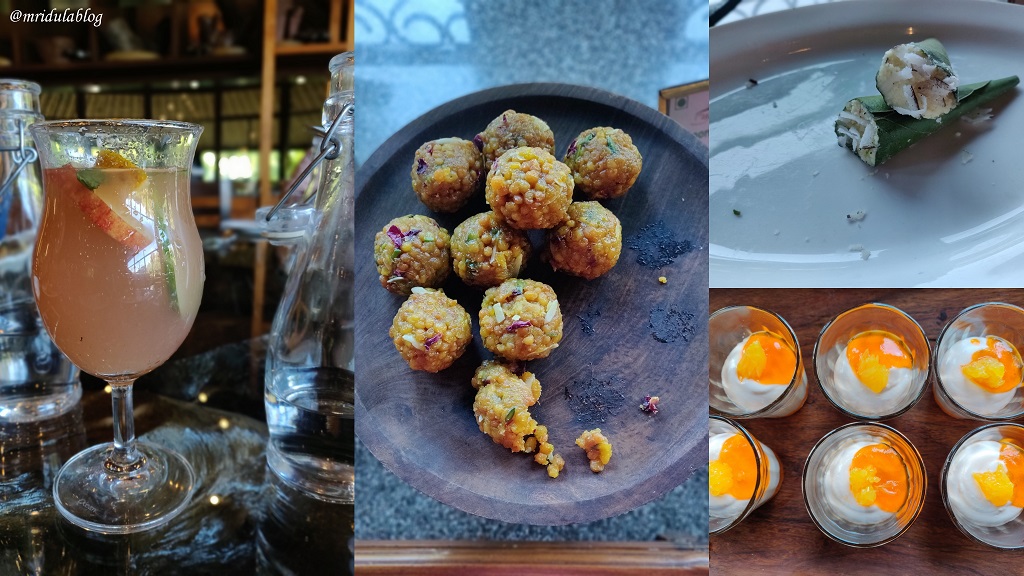 Aahana serves delicious food, a lot of it grown in its own field! I can't remember when I ate such delicious 'saag'. But the dessert counter was my absolute favorite. I noticed the glass bottles in the dining room whereas there were plastic bottles in my room. That left me a little puzzled. On asking I gathered that the guests were not supporting the use of glass bottles in the room!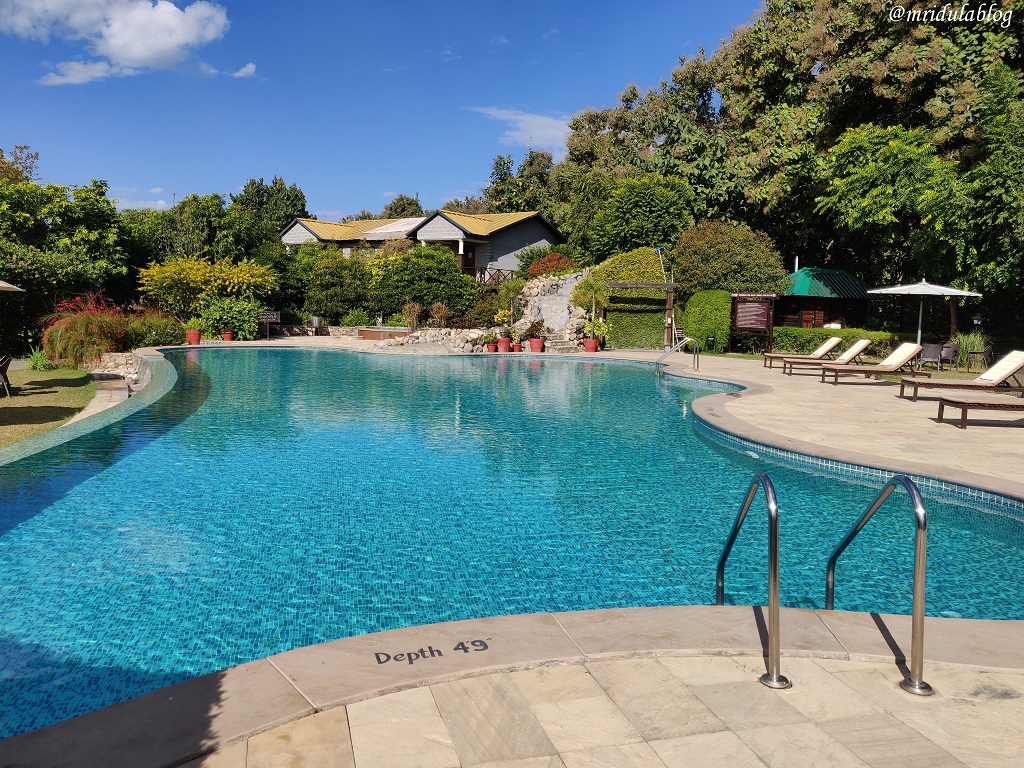 I quite enjoyed sitting in the sun around the pool but in November, the water was too cold for me!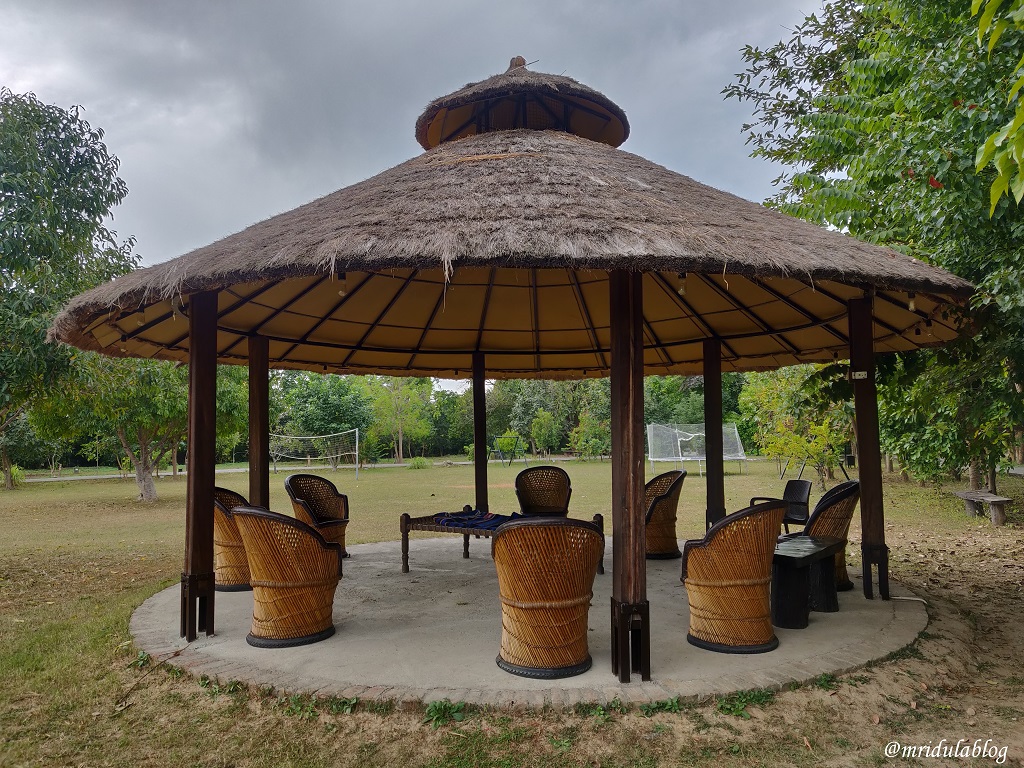 The trip was short but my itinerary not too crammed so I had time to sir around the open spaces and enjoy the blue skies!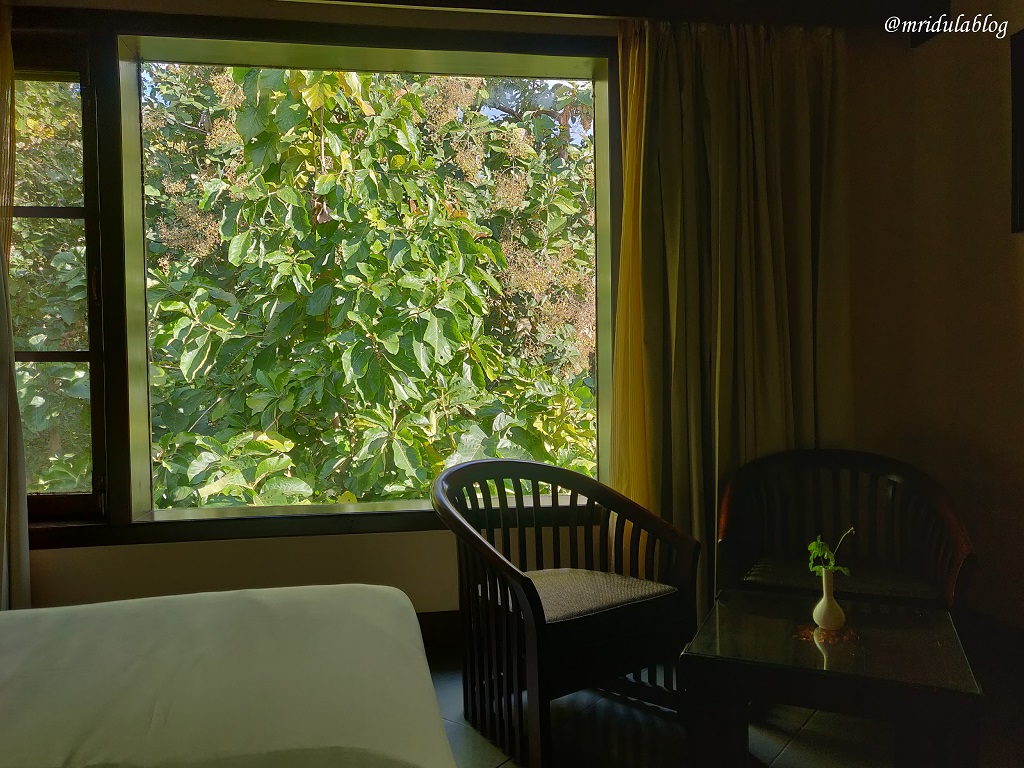 I loved the greenery around my room. My room was comfortable, at night I could go out to the balcony and see a million stars! It was also a pleasure to walk around the resort and admire the lovely trees they have planted all around. I could see leechi, chandan, tejpatta among many others!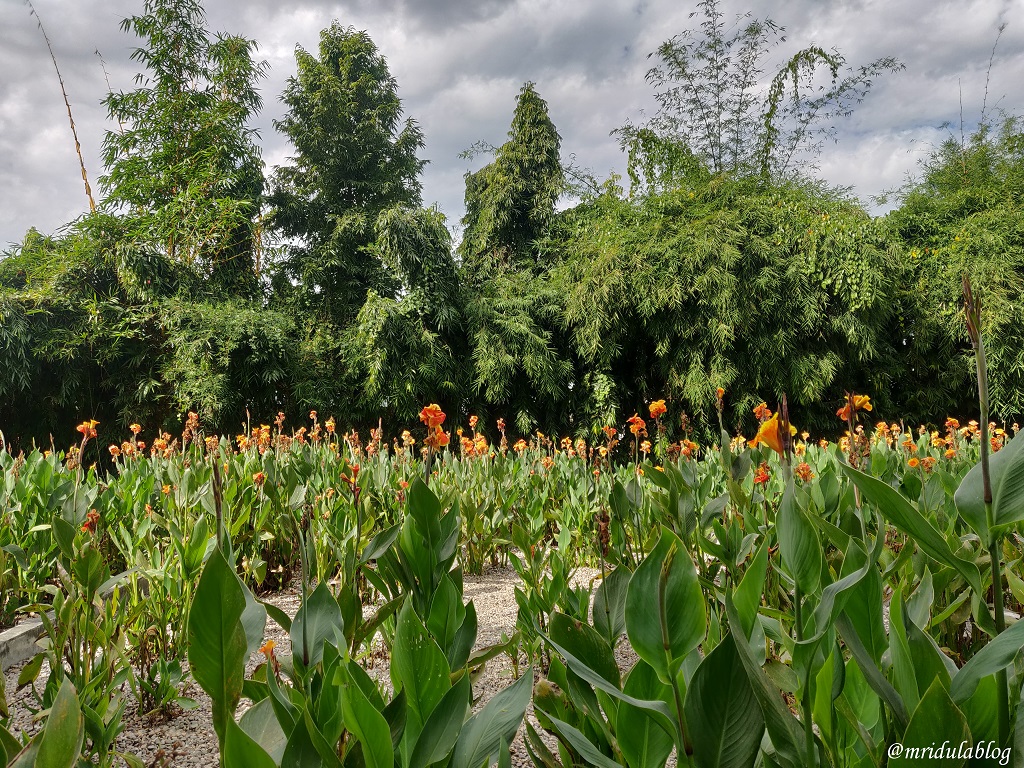 I also got a sense of environment friendly efforts through the resort. They make their own compost, treat waste water, use bio gas for part of their needs!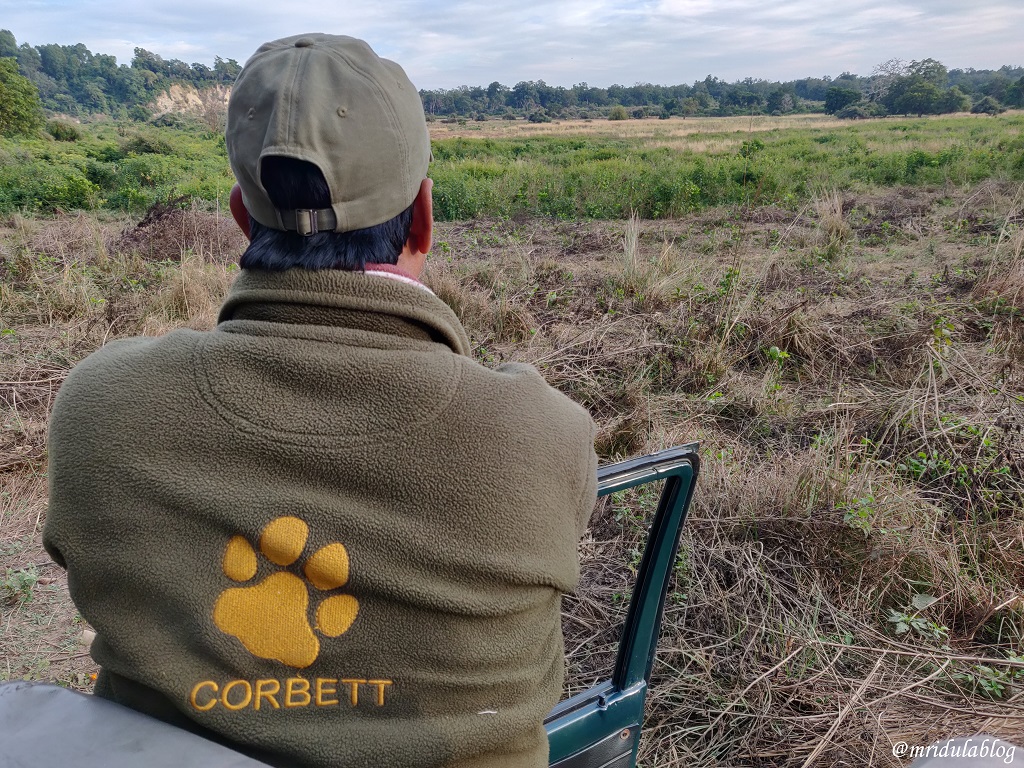 We went on one evening safari in the Jhirna Zone which has beautiful scenery. We saw the usual suspects wild boars, spotted deer, jungle fowls etc. Then we saw a group of elephants! But the tiger eluded us on that safari. And while I am talking about tigers, here is what I wrote about managing your expectations on a tiger safari in India!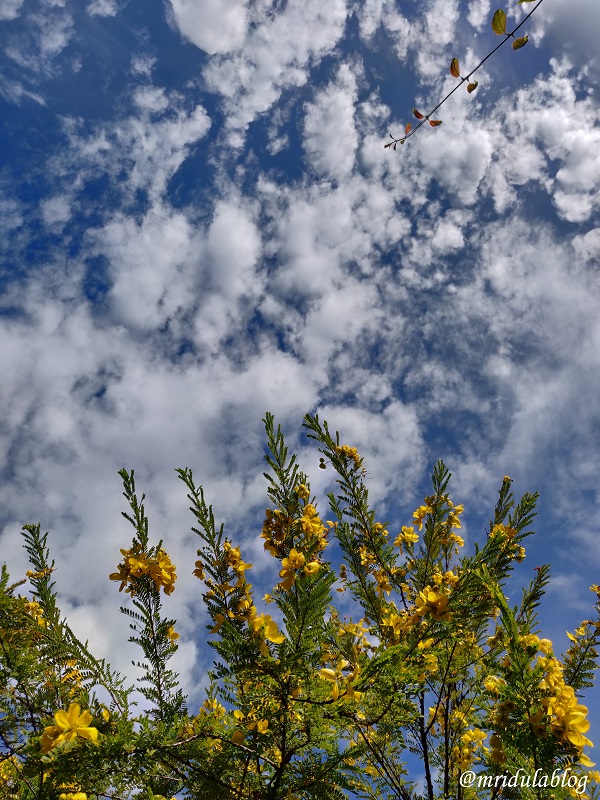 Looking at the blue skies and breathing in the fresh air, I was left wondering, "why on earth do we choose to live in such a polluted city?" But then such is life!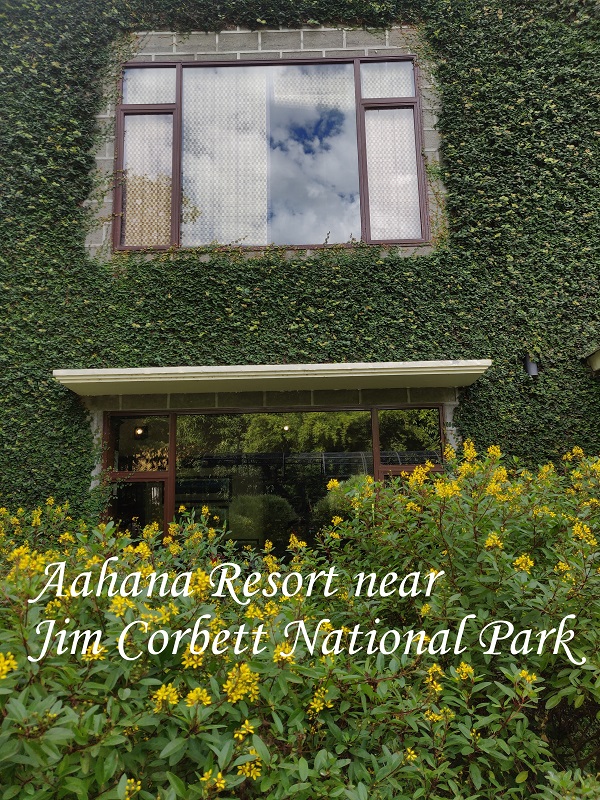 PS. I was invited as a blogger on this trip to Aahana and I am glad I was able to go!