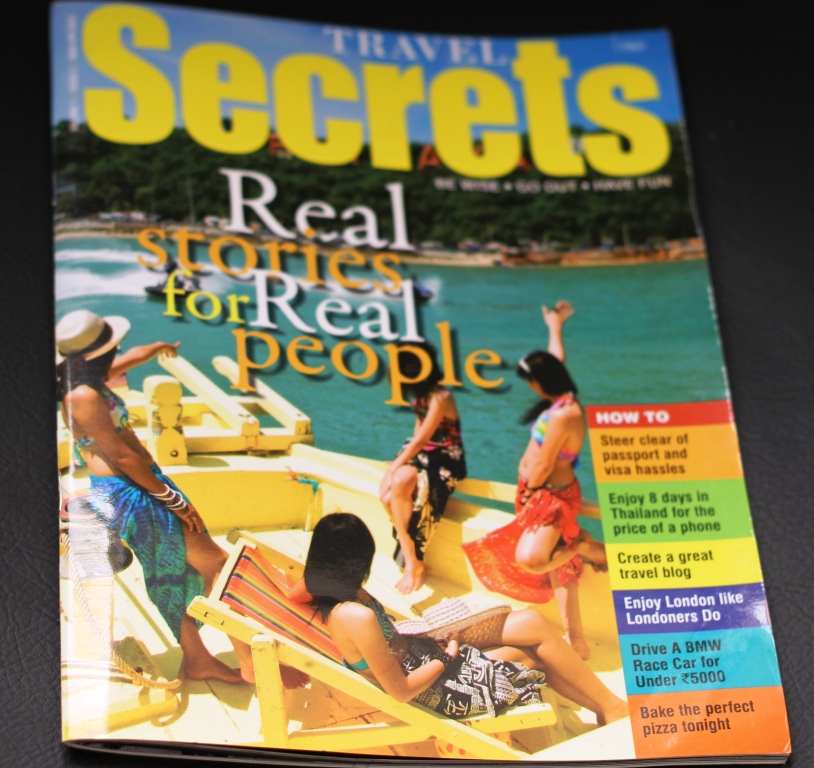 Travel Secrets is a bimonthly travel magazine and I got a mention in their second issue. I got a mail from the editor Shubhra Krishan one day saying they wanted to do an interview with me. We chatted briefly and then I did the interview by email.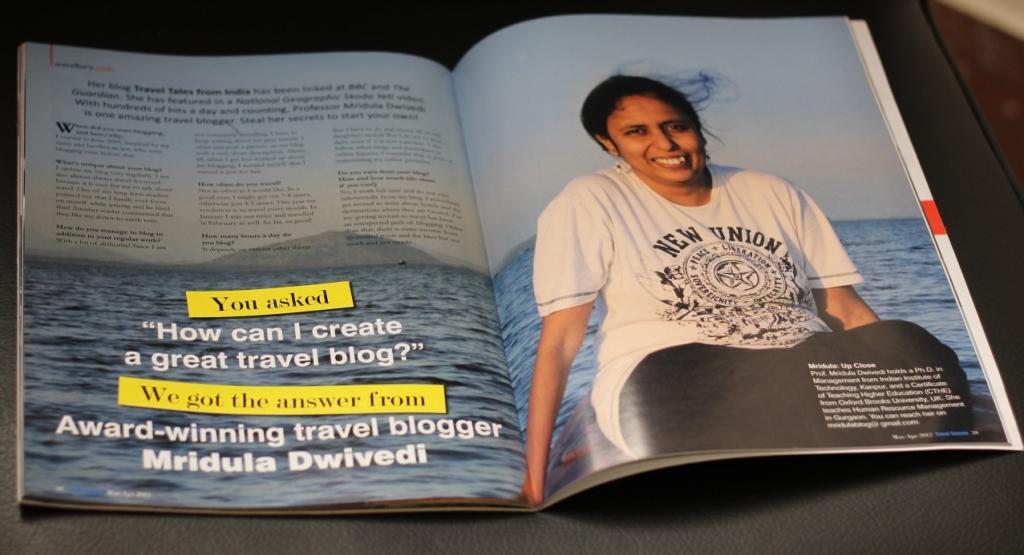 When Shubhra asked for a picture of mine I never expected this would be the size of it in the print!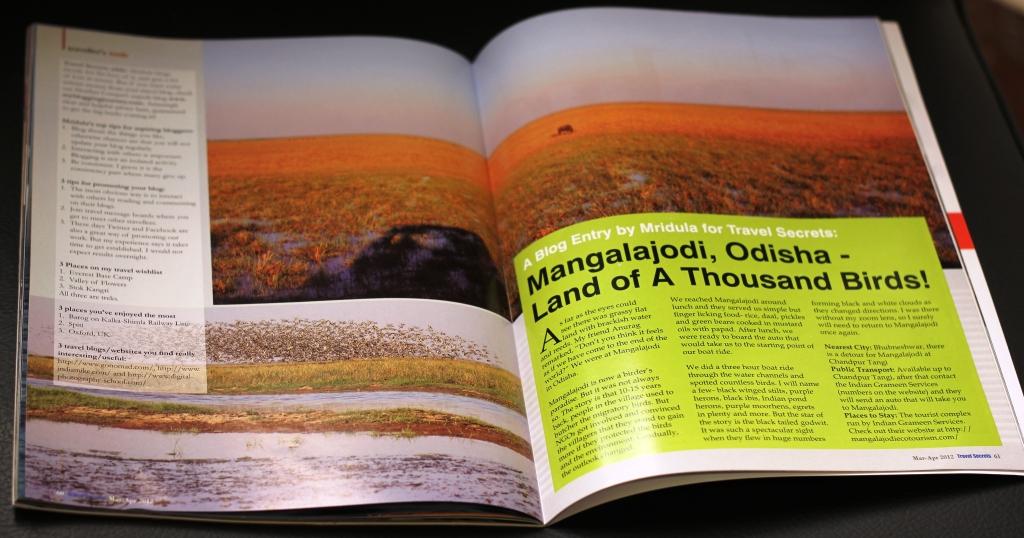 Travel Secrets also included a short piece on Mangalajodi in Odisha. It was such a fabulous trip with my friends Ritu and Anurag.