I am not much of a street photographer, I am quite afraid to click pictures of people for the fear of offending them. But today I was somewhere in Bangalore and it took 2 hours to get back home. Chhavi also feel asleep after a while. So I clicked a few pictures from the moving cab.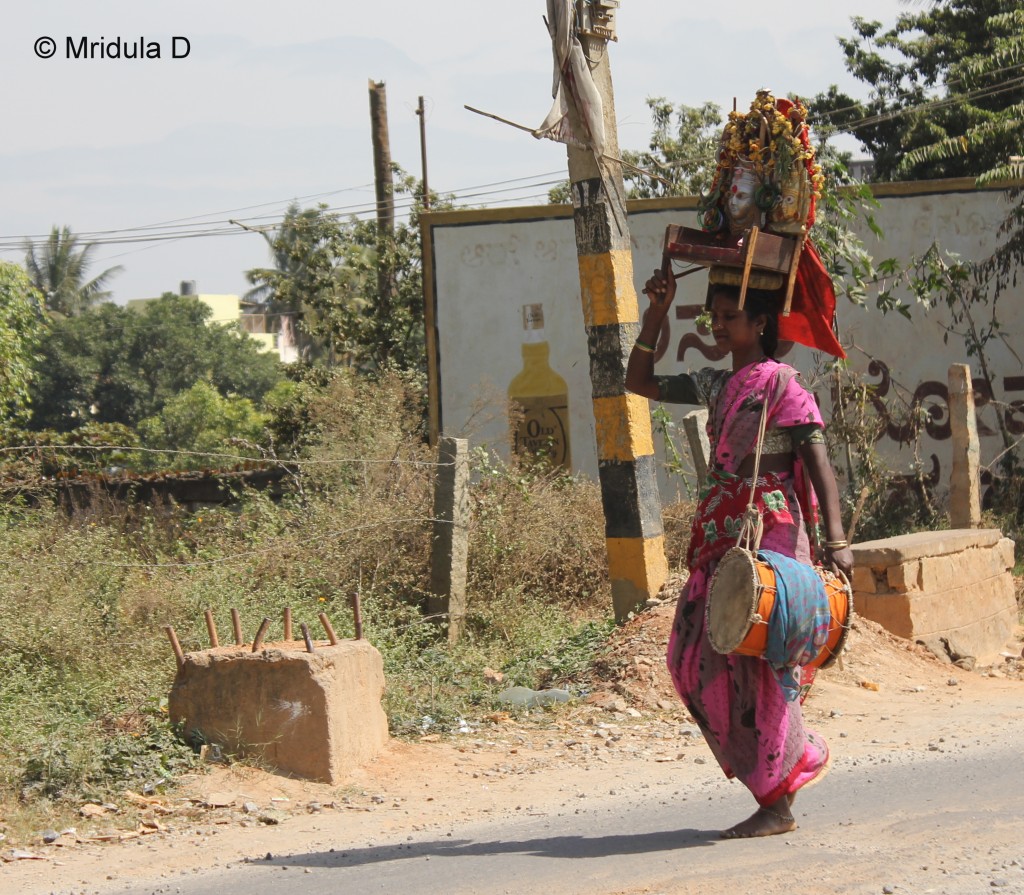 The advantage of slow traffic is that you can click sometimes. Our cab was crawling and managed to click this one. I can see that the women is carrying an image of a god but I do not know much more beyond that.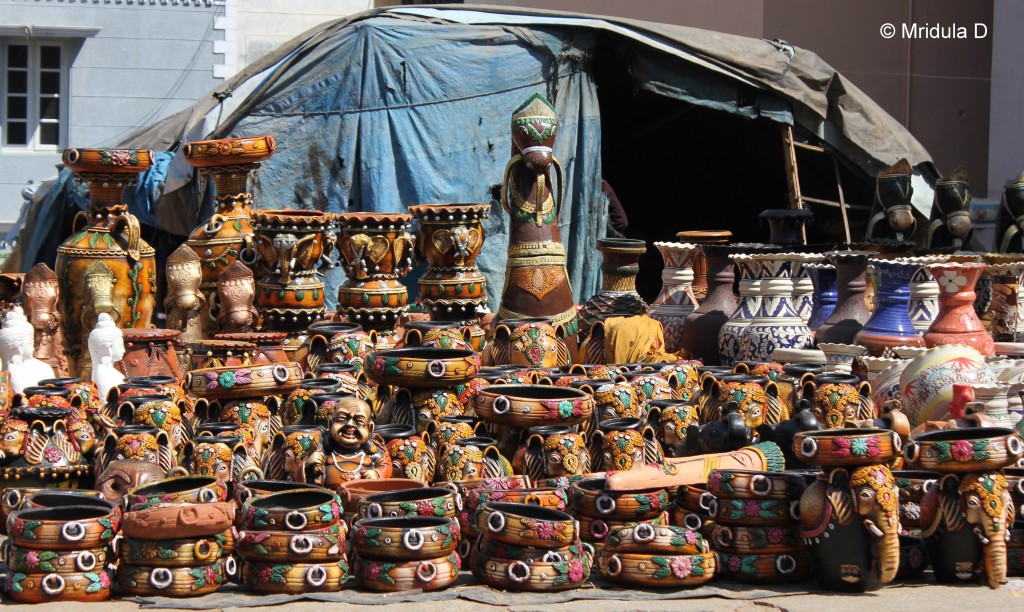 This shop was clicked when we stopped at a red light. First I had a clear view and wanted to click. A few seconds later when I was ready another car and blocked my view. But then the cab driver also moved a little ahead and I managed to get this clear view.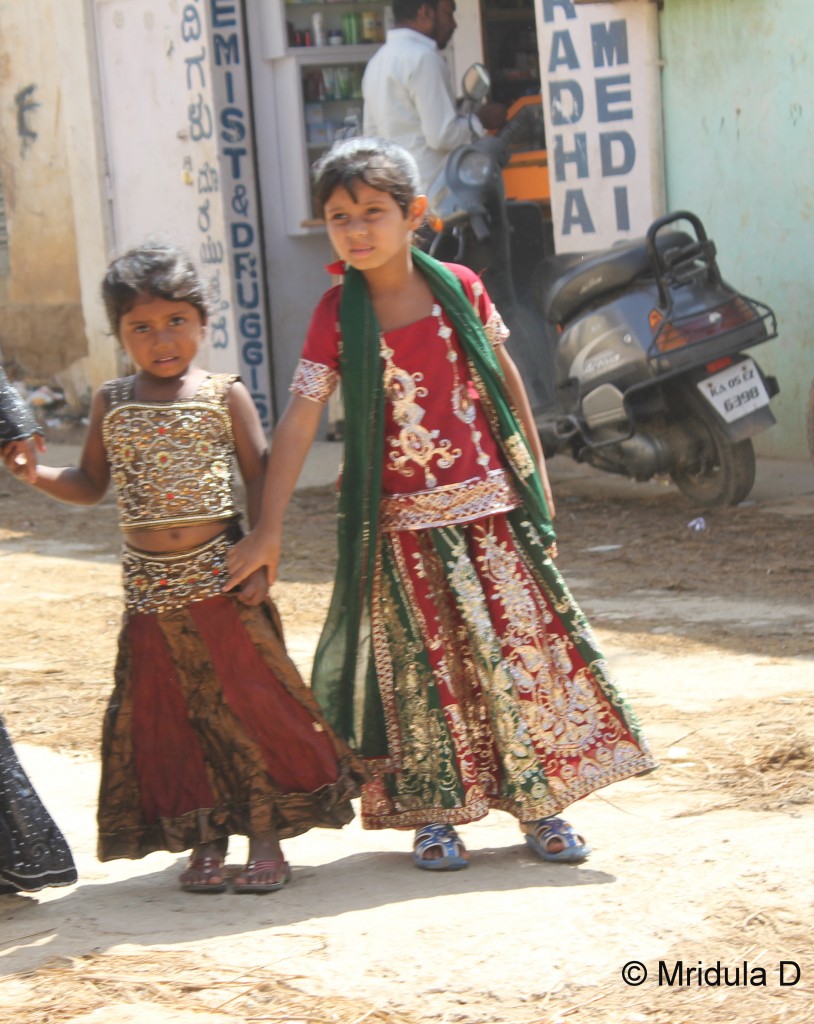 And then there were these pretty kids all dressed up going somewhere.