It has been that kind of a year that we are going to remember for a very long time. 2020 has been no ordinary year, it is 'shake the foundations, change the paradigms' kind of a year that I hope the universe is in no hurry to repeat.
We all have been in it together, and as it nears the end, I am full of gratitude for the health of my near and dear ones. I also want to remember all the people who are personally dealing with adversity in so many ways.
For me 2020 has been strange but still kind. Here is how it went, I repeated 'this too shall pass' much more often than I would like!
Never Take Anything for Granted, Not Even Travel
I was blessed with travel opportunities throughout the decade. Sometimes I would travel so much that I would crib about the red eye flights, that I have to get up in the middle of the night, I am tired, my blogging trips are too hectic! And then came 2020. I went on a blogging trip to Sri Lanka in January. In February I attended a family wedding in Coimbatore. I have not ventured out anywhere since. It is a little bit like childhood again, I look up at a plane thundering through the sky and think- when will I catch a flight!
Washing Vessels and Cooking
I almost never washed vessels or cooked on a daily basis. I always had help but then came the hard lockdown in March. I washed bartan and cooked on a daily basis for months on end. And I could do it, more often than not cheerfully! I have never been a good cook but I don't consider it rocket science anymore!
It Took a Pandemic for me to Start Working Out Again
I used to be pretty active till my Ph.D. I was regularly found on the basketball or badminton court! I still can play table tennis with vengeance. I was selected for the UP Sports Hostel when I was in 9th standard. But somewhere along the way, I forgot all about it.
Then came March 2020. All of us were locked inside our homes, with fear of the unknown topmost in our minds! Chhavi had not even turned 13 by then, it was still a few months away. She was playing tennis 6 days a week since she was nine and a half. We didn't want her to stop being active. So, my nephew Sunil, Chhavi and I started working out at home. It was the best thing that could happen to us! It was not always peach and roses as we pushed each-other. In fact, it was a lot of sweat, blood and a few tears too. But I won't change it for anything ever.
Limiting the Screen Time
If you have a child of any age at your home, please monitor the screen time, particularly the after school hours. When I was growing up in a small town in the 1980s there were simply no screens in my life. TV came in when I was in 7th or 8th standard. There was only Doordarshan with its limited hours and even more limited programs.
I never really thought much about screen time till I randomly searched about its effect and realized that my daughter was exhibiting some of those symptoms. The quality of life has been better for everyone after we severely curtailed her screen time.
I Do Not Miss Going to the Shops at All
After I quit my job, I would sometimes go the malls or shops and enjoy the experience. But when the lockdown came, I adjusted to online shopping. You will have to drag me to a store or a mall now! I have not been to one shop since March 2020 and I don't plan going anytime soon!
I Went Back to Academics as a Visiting faculty
I quit my full time job in 2015. I was a professor then and pretty proud of it! But in 2020 I went back to teaching, part time. I taught two courses at two different places, totally online. I have never met the students of both the batches in person. And I thoroughly enjoyed teaching again! If I can manage the logistics, I would love to teach one course every semester. Once again, it took a pandemic for me to go back to teaching.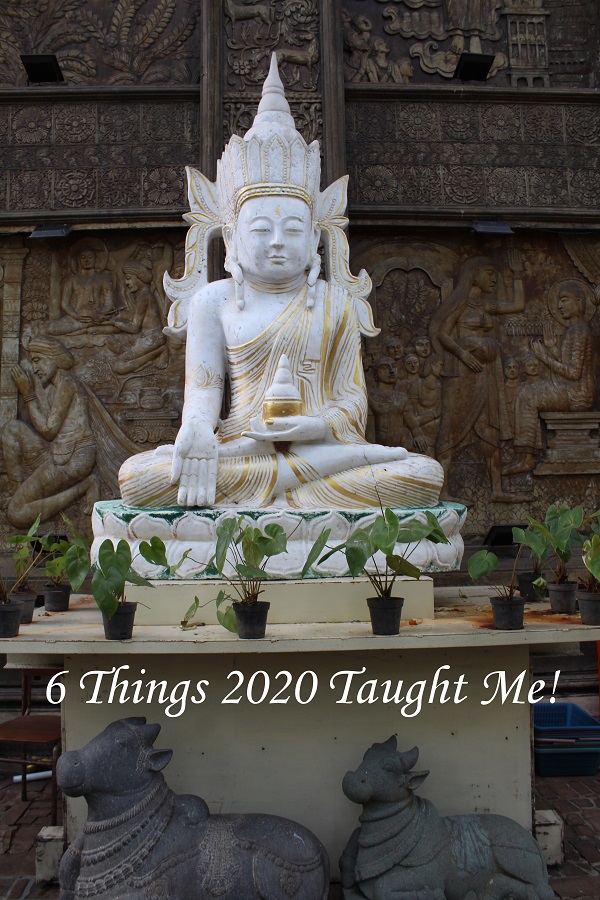 But I would be lying if I say I didn't miss travel! I miss travel, I miss planes, I miss my hectic itineraries but above all I want to go travel with my sister Alka again! I hope 2021 will be kinder to all of us.