I have always shied away from writing about how I manage to travel with a full time job and a family. I once even gave a talk on the same topic with TUI. I work full time as an Associate Professor and we adopted our daughter in 2009. It helps that my husband is a travel enthusiast. So here are 5 ways in which I manage to travel more.
5. Family Travel: My husband and I love to travel and my daughter is too small to have an opinion. We shudder to think of the day when she will prefer Disney Land over a trek! We do not drag her on long distance trips but she has enjoyed Rishikesh, Manali, Alwar and a few more with us. The best was when my husband took her to a trek and she walked to the snow line! She has already slept in a tent. Only I was not there. But we take all opportunities to travel and whoever can go will go, no sentimentality involved here. My husband and I also take turns to travel. I can only say in my defense that he started it. We were supposed trek to Triund together and I became mildly unwell. He still went ahead saying I would not become better if he stayed home! And anyway my father was around to take care of me! I am lucky that my extended family stays two doors away and between all of us we manage to travel.
I have two grown up nephews who are excellent travel companions. Sometimes I go with them. After all I am now at that age where I am very particular about the people I travel with.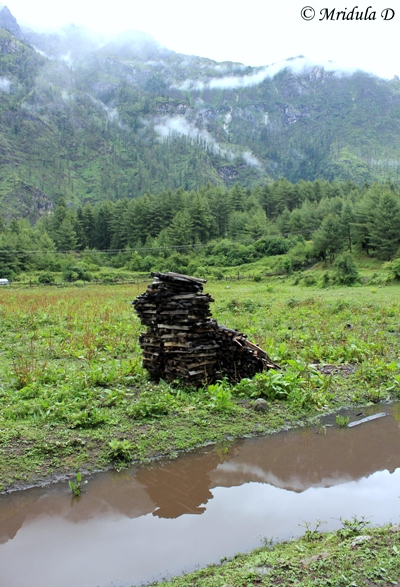 Nepal
4. Finding Safe Places to Travel: After we adopted Chhavi in October 2009 my husband ran to trek in the summer of 2010. I was left gaping after his disappearing back. As our daughter is too small to be dragged on a major treks (and trekking is an annual pilgrimage for me) I realized I have to find safe places to trek alone. In the summer of 2011 I tried trekking with a group. It was a safe group but I am getting old and the youngsters run all through the way. So, I switched to Nepal as it gets a lot of solo woman trekkers. I am not noticed there so much. I could have been invisible but for being Indian. There are not too many solo Indian women in the region and hence many curious questions come my way. But with a trusted trekking agency and a guide I have always felt safe in Nepal. Also we have trusted guides both in Himachal and Uttarakhand. I have trekked solo in Uttarakhand with Sohan Singh Bisht.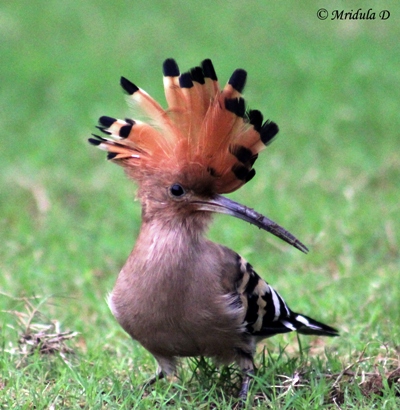 Watching my Leaves with a Sharp Eye!
3. Watching my Leaves: I watch my leaves with a sharp eye. After all I have a limited number of leaves and I like to stretch them as far as I can. It help that I have stayed in this job for more than 4 years and I have accumulated earned leaves as well. I will try to travel on all the extended weekends and make my travel plans around them. It helps that in teaching there is a slack period called summer vacations. It is not that I do not have to go to work for all those months. But it is easier to take leave when the classes are off. It is almost impossible for me to take off if I have to adjust a class. So no Chadar Trek for me in January. I can't take 15 days off in January while the classes are going on. But then there are trade offs in every job I guess. There was a time when I would not even dream of quitting my job. But these days I am more undecided. I guess I just do not wish to quit my paycheck after all.
A second part to this is that I manage my work also. If I know I am traveling and I have a deadline during those days, I will finish the work before going. That way it is easier to ask for leave.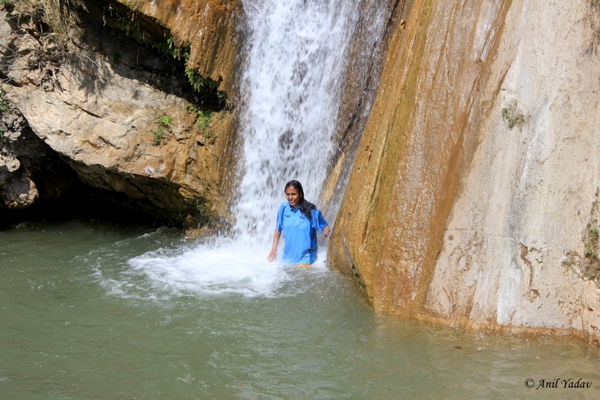 Falling in Place!
2. Just Booking the Tickets: There have been times when all the planning seems to yield no results. I can't think of a place, if I can think of a place none of the dates look feasible. In such a scenario if I can fix on anyone thing, I just do the tickets. Everything else then just falls in place!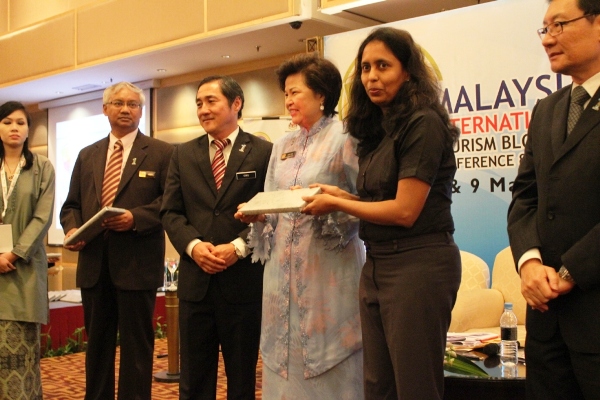 With Dr. Ng Yen Yen, the Former Minister of Tourism, Malaysia
1. Getting Invited to Travel: When I started this blog in June 2005 (thank you Alka and Amrit, my sister and brother-in-law for giving me no peace till I got going) even in my wildest dreams I never imagined I would get invited to travel! That was the time when you mentioned the word blog people would give you queer glances! And if you happened to be an academician you were considered doubly crazy. Teachers don't have fun, nor do they have a life or so a lot of people thought! Thankfully those days belong to the past now. I still have to manage my leaves but I have been lucky that many people within India do suit my dates. When a trip from abroad comes along I put on my best bargaining cloak and somehow manage to get those leaves.
I like traveling and blogging so much that it doesn't even feel like hard work!