To the 5 budget hotels that I have enjoyed, there are at least 50 that I didn't. Some of them were outright nightmares. One day I will talk about them too. Thinking about those experiences, I guess they will generate more conversation but for today I talk about the good ones.
One word of caution about the word budget itself. In India any random hotel charges 1500. The hotels I talk about could cost up to 3000 Indian Rupees. For me all I need in a budget hotel is clean bed, clean bathroom with hot water, if it is a really hot place then air conditioning. I do not look for anything else beyond it.
5. Shringi Vatika, Himachal Pradesh: Shringi Vatika has a waterfall within its premises, it has a small flour mill too. The couple Mr and Mrs Manohar Lal, who run it, give out a few rooms out of their own house. They do have a restaurant though. They cook some awesome Himachali dishes like sidu, sweet rajma and nettle leaf soup. This is a place to go to if you like to go on long walks.It is also a place to go to if you want to do nothing. It is on the old Shimla Manali highway between Banjar and Ghiyagi. I have been here twice and on my second trip my nephew who eats non-veg thought very highly of the food (my experience of the trip here).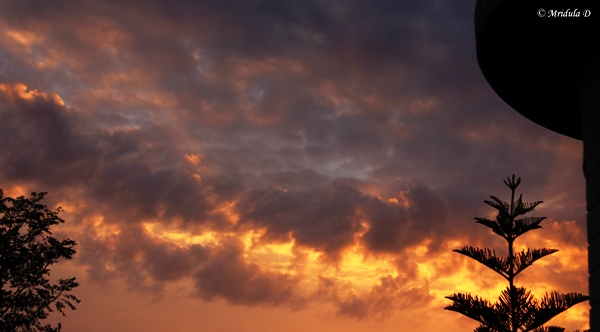 View from the Balcony, Holiday Home, Palampur
4. Holiday Home, Palampur: I went to Palampur before the 16th December Gang Rape in Delhi. I just turned up there without pre-booking anything. I had seen good reviews of Holiday Home on Tripadvisor. This hotel is run by a couple, Sher Saklani and Shakuntala Saklani. They rent out a few rooms out of their own home. Their new wing is outside but as I was a solo traveler they offered one of the rooms inside the house. They told me they don't take in single men unless they are recommended by someone who has stayed with them before. The rooms are clean, there is a small TV and the bathroom has hot water and is really clean. They cook the food for you in the family kitchen. It is served hot and it is delicious. The view from the balcony is fabulous too. I found it absolutely safe as a solo female traveler. But that was before 16th December. I still do FAM trips alone but I have not gone out in India solo after this trip without a FAM offer (the hotel's official website here).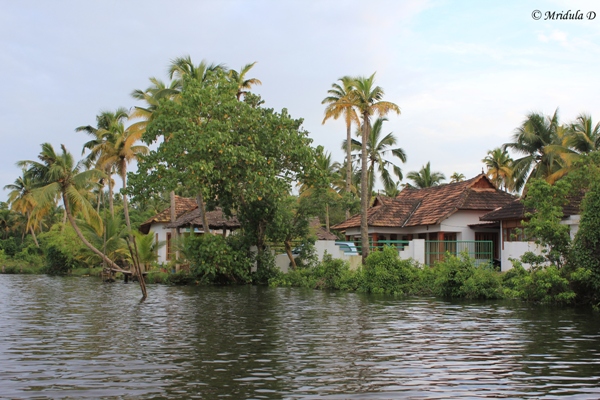 Breeze Backwater Homes, Alappuza, Kerala
3. Breeze Backwater Homes, Alappuza, Kerala: Breeze Backwater Homes has just four rooms. Each of those rooms are between 5-10 steps away from the Vembanad Lake. They serve delicious South Indian food and they make good tea as well. It is place where you go and do nothing. The trees within the premises attract many species of birds. They own a canoe and a house boat both hand powered. There are hammocks to lie down in and read a book. If you feel inclined to lift a finger go on a cycling tour of the village and go for a canoe ride. If you wish to stay in the house boat that is also possible. A gem of a place, go there before it is discovered (hotel official website link).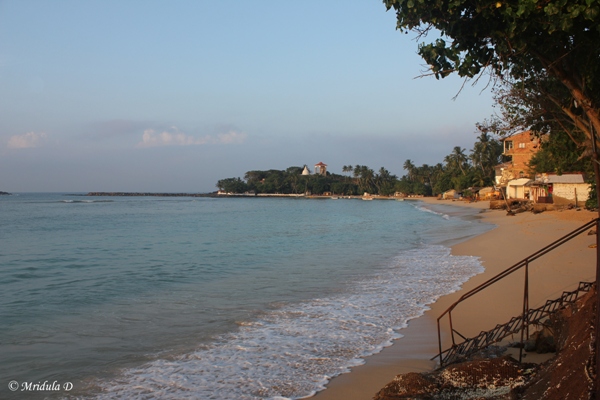 The Stairs from the Thaporban Beach House Leading to the Unawatuna Beach, Sri Lanka
2. Thaporban Beach House, Unawatuna, Sri Lanka: The location is to die for. You climb down the ladder at the back of the hotel and you straight get down on to the Unawatuna beach. Unawatuna figures regularly in various top 100 beaches of the world lists. They have various category of rooms and their standard rooms used to cost $55. It used to be less than 3000 Indian Rupees when the rupee was not in a free fall. The rooms were clean, air conditioned and well maintained, the bathroom was clean and had hot water. They have a nice deck overlooking the sea where they serve food. The best part about the hotel was their staff. It was such a cheerful and friendly bunch. It was actually cheaper for me to travel to Sri Lanka than many destinations in India (official website of the hotel here).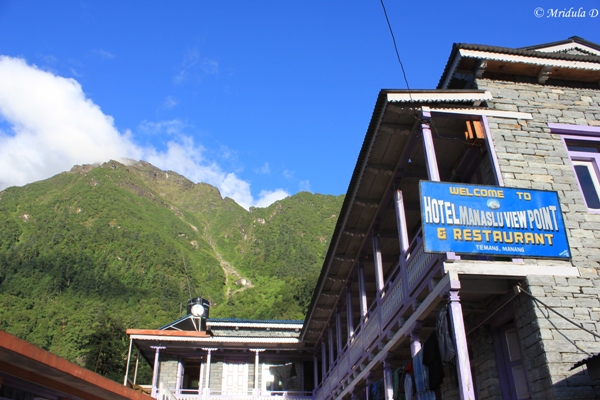 The Trekking Lodges in Nepal
1. An Ode to Trekking Lodges in Nepal: I have trekked twice in Nepal to the Everest Base Camp and the Annapurna Circuit. Both are remote regions, Everest Base Camp more than Annapurna Circuit. They are high altitude treks, these are cold regions. But was this any excuse to keep the basic lodges less than clean? Never did I stay in a lodge that was not clean, really clean. Food can be variable not because they don't cook it well but because at higher altitudes it is very difficult to eat anything anyway. I can keep singing praises for the trekking lodges in Nepal. On my first trek I thought they were clean because my guide knew which lodges were clean. But when I found them clean on my second trip too, I asked my guide. And he said as a rule most of them are clean. But this applies only to the trekking lodges only and not to the city budget hotels in Kathmandu or Beshishahar ( my Everest Base Camp and Annapurna Circuit Trek experiences here and here).
So which are some nice budget hotels that you have discovered?