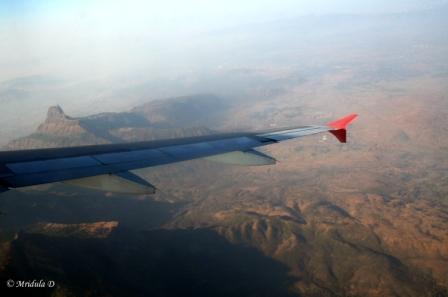 I was thinking today how much I have started taking air travel for granted thanks to the low cost airlines. But when I was growing up, the only domestic airline was Indian Airlines and air travel much beyond our reach. The first time I got inside a plane was when I was already doing my Ph.D. If someone asked my daughter when did she fly for the first time in her life, her answer would be she can't remember! She has not even been 3 (she is now a little over 3) when she first boarded a plane. I also remember that when I was very young and my father went to a few countries as part of his job. At that point of time there were even fewer options I guess for a government employee for taking flights out of and flights to India!
I still remember my first flight so clearly. It was from Delhi to Colombo en route to Singapore by SriLankan Airline. I vividly remember that wild run of the plane before the take off and the rush I felt when the plane actually lifted in the air. Sadly I have got used to the pre take-off run now and it does not feel that fast any more. I only hope I never get so used to flying that the window seat and the sunsets and the sunrises from the air also becomes a routine.
When did you take a flight for the first time in your life and where did you go?