I decided to add this post to the Skywatch Friday as well.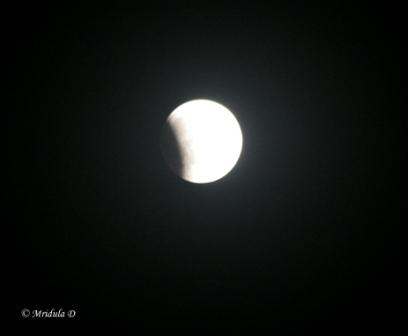 You cannot imagine how much I sweated to click even these pictures, my zoom lens needs servicing and it had to happen when one of the biggest phenomenons had to occur in the sky.
Zoom lens acting funny or not I had to click as I am not likely or unlikely to be around when such a show happens again. And shooting with a tripod is such a pain for me. Even in this pleasant weather I sweated a bucket.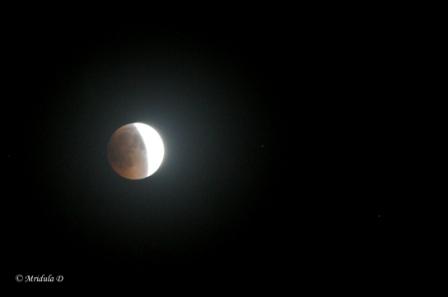 I rarely curse in public forums but today I feel like making an exception. My lousy camera has also developed a quirk about emptying the battery too soon. But if you take out the battery and put it in again it works fine. But not when it is mounted on a tripod, the battery won't come out. I had to take the camera out of the tripod and then take out the battery. Then I would put the battery in, put the camera back on the tripod and then adjust it again. Also focus again with a lens that is misbehaving. That is how I enjoyed watching the eclipse! God knows how many times I did this sequence and in the process sweated maybe two buckets.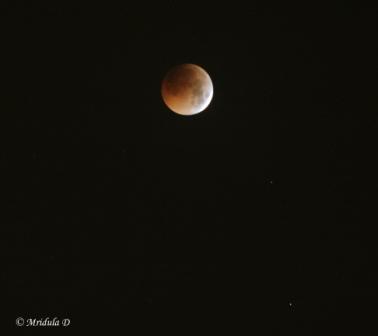 Was it worth it? Totally. As I said, I won't be around to click the next big one. I know there would be spectacular pictures on the net but there is something about the pictures that you can call yours.