To me gorgeous skies and Spiti Valley are synonymous. I first ventured there in the year 2007. My husband, my nephew and I trekked from Langza to  Dhankar. I was an Assistant Professor at that time. Then came a lull of seven years. I went to Chandratal last year and I was a professor! Then came 2015 and I went back to the Spiti Valley again, only I had quit my job! I want to go back to Spiti again, that I am sure of, not sure of what will be the status of my job!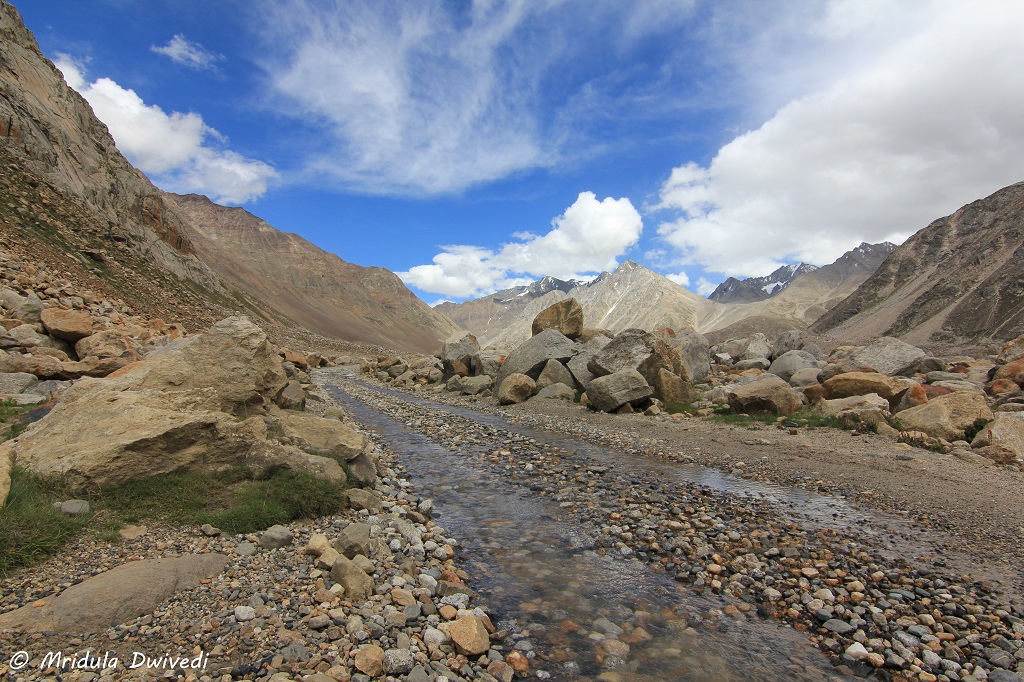 However, the status of the roads have not changed in the last eight years or so. There were almost no roads when I went in 2007 and there are almost no roads now. You can see the tire tracks above which go through water! There is more mud and stone than tar on the roads. It makes for a back breaking, neck spraining journey but I am willing to take it every year! I so love the region.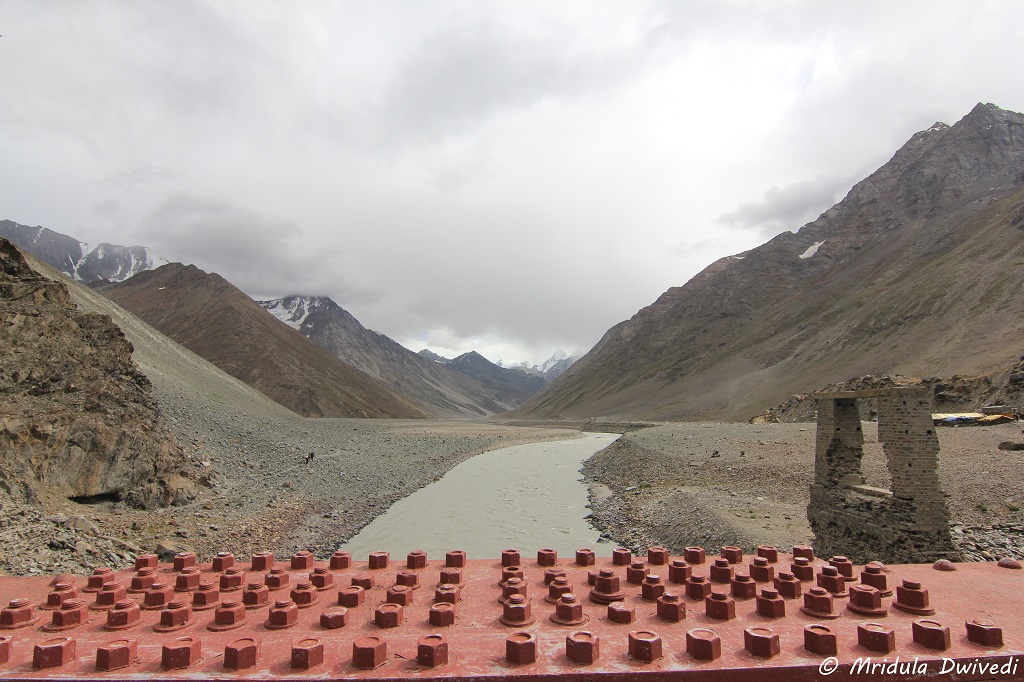 Batal is almost a no man's land. There are just two small dhabas, in 2007 there was one, the Chandra Dhaba. Just one more dhaba in 8 years, the amount of time it took be to go from an assistant professor to professor to jobless!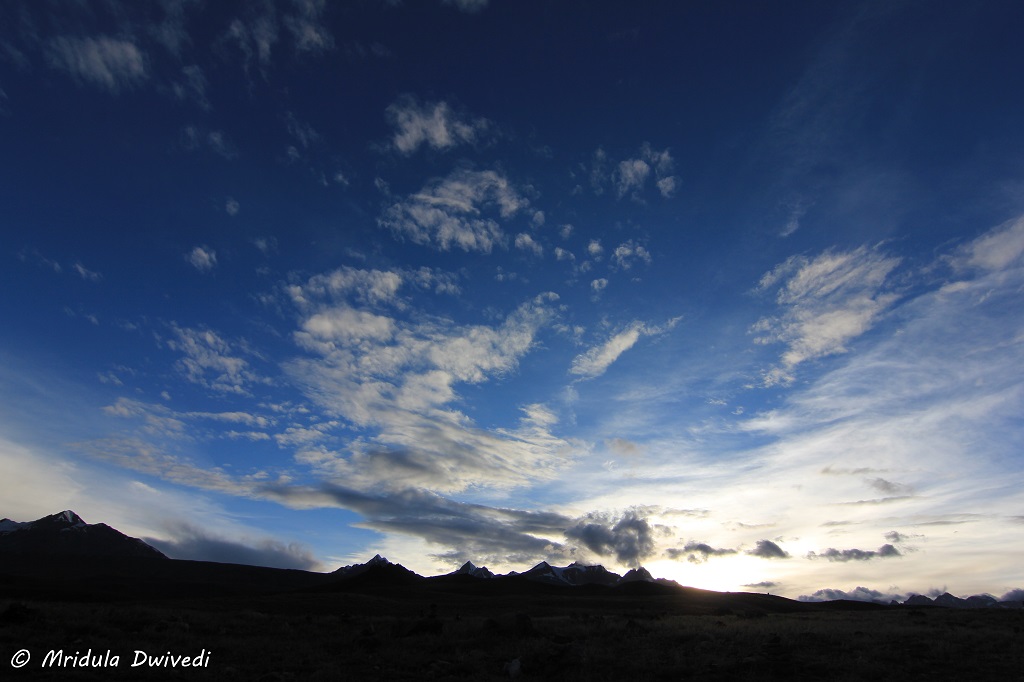 There is a road that goes close to Chandratal now. Once again it is a mud track where only one vehicle can pass at a time. It two of them come face to face one has to reverse and find a spot which is wide enough to let the other vehicle pass! However, my major worry was the weather, as last year all I got was the rains and clouds.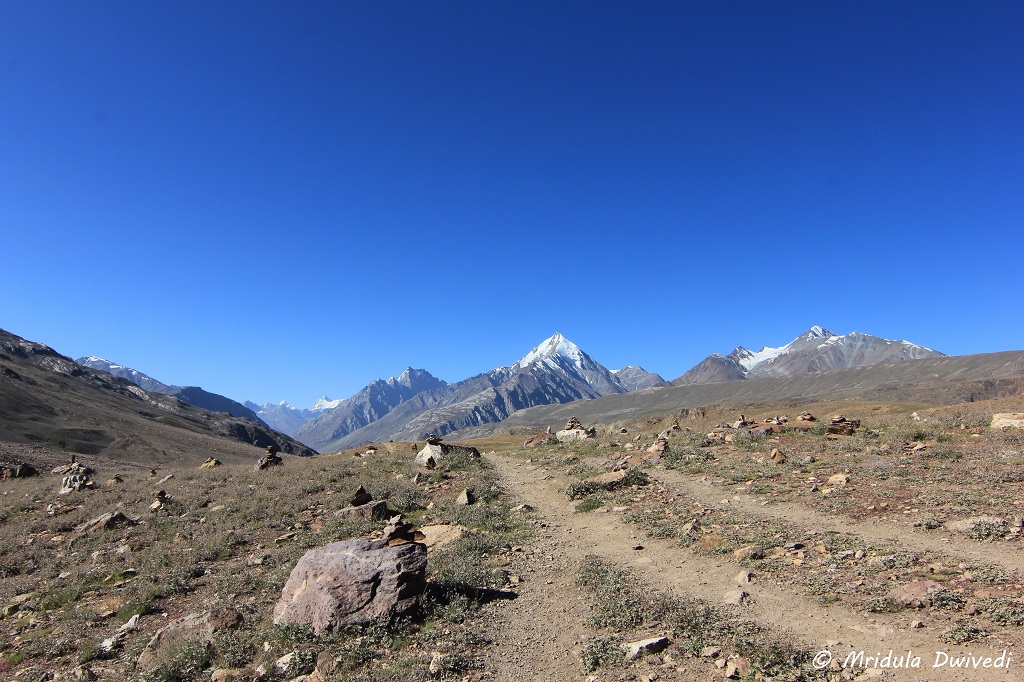 This year I was lucky in the end. I did get the Spiti Blues literally in the sky and figuratively once I got back! I strongly recommend a trip to Spiti.
This post is part of Sky Watch Friday. Do check them out.