Everyday at five thirty in the evening there would be a great bustle around the Kumarakom Lake Resort. After a leisurely tea, it would be time to board the sunset cruise boat which left at the appointed time.A kid would stand say, "Don't go daddy is coming." Someone else would request to wait as their friend would be around in a minute. When there were no more such requests the Sunset Cruise at Kumarakom Lake resort would finally leave!
I went on the cruise twice, alas but the clouds ruled on every occasion! Whatever I have from the muted sunsets, I am going to share for today's Skywatch Friday.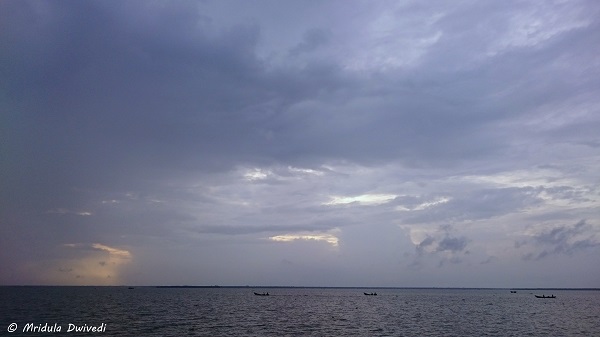 So what happens if you go on a sunset cruise and the sunset doesn't happen the blazing way you want it to happen? If you are like me, you sulk royally! There was live music on the ferry, but I was so downcast by the muted sunset that I hardly paid any attention. It rained for a short while, the red umbrellas of the resort added some colors to the sky for a while but that was it to the evening sky.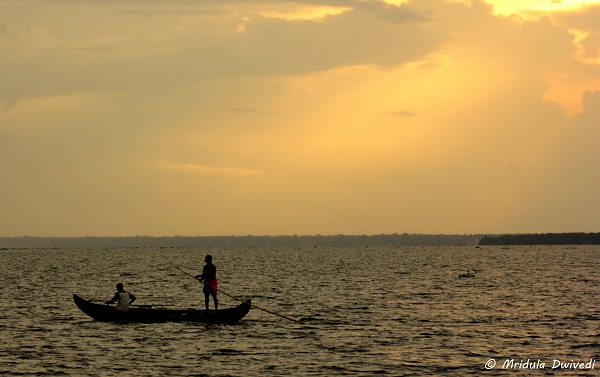 This was the brightest that the nature offered on my first day. I was wondering why is it that everyone else gets blazing sunsets on their trips whereas I get the muted ones! And then I thought it is just that I share all kinds of sunsets and experiences and not the only ones that set the sky on fire! After all that is life, even while traveling you do get your share of muted sunsets. Nature just doesn't care! I walked back to the resort in a pensive mood.
The one day when I didn't go on the cruise, it made no difference, the sunset was muted still. In fact, it was a  trend on all the days that I was at Kumarakom.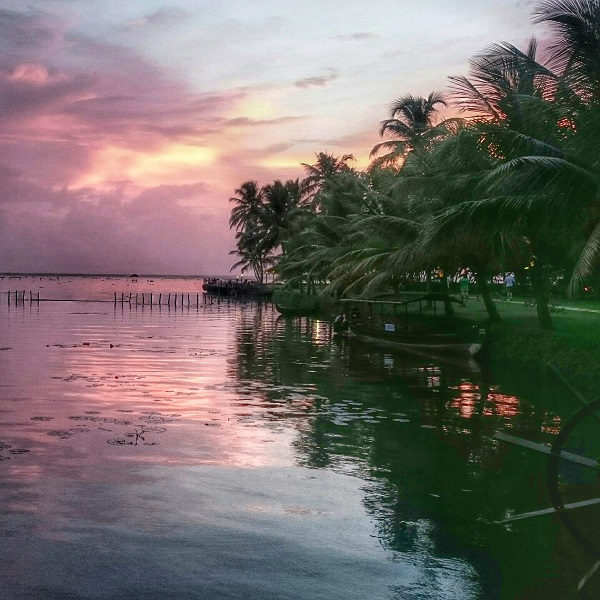 On the last evening there was a faint blush of pink in the sky! And then I discovered the HDR filter on the XperaZ3 phone. And this is the result. The faintest of the pink blush became a blazing sunset but that is not what the eyes saw! This is the magic of the HDR filter alone! The HDR filter since then has become pretty addictive, particularly on Instagram.