As we took a turn to a side road near the town of Modhera, nothing indicated that we were close to the grand Sun temple or Surya Mandir at Modhera, Gujarat. Modhera wears a sleepy town look, which it is probably. The by-lane was dusty like it would be in any other place but the temple is stunningly grand!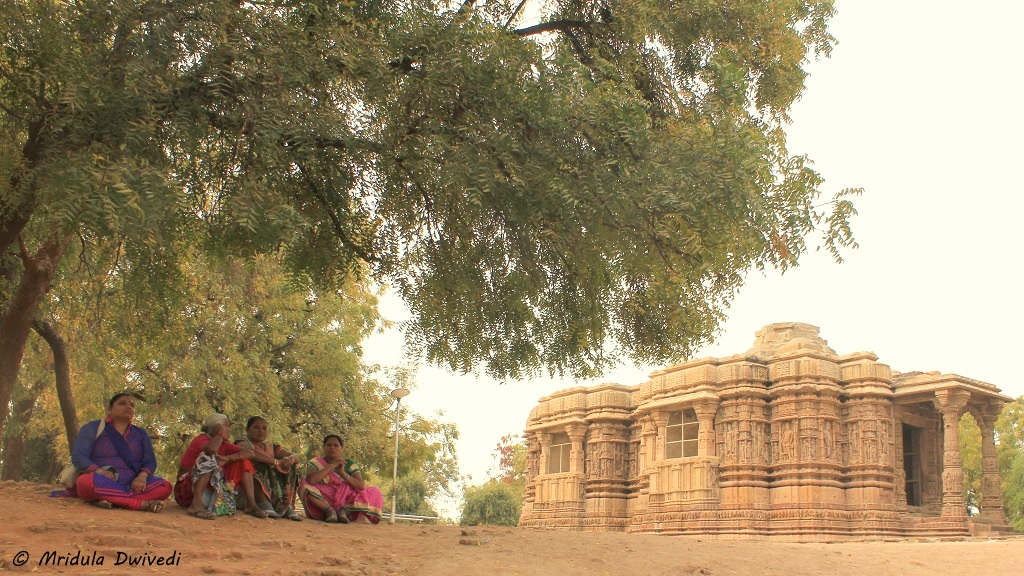 The Sun Temple at Modhera was built by King Bhimdev of the Solanki Dynasty in 1026 AD. The temple as the name suggests worships Sun as god. There are no prayers offered here anymore though.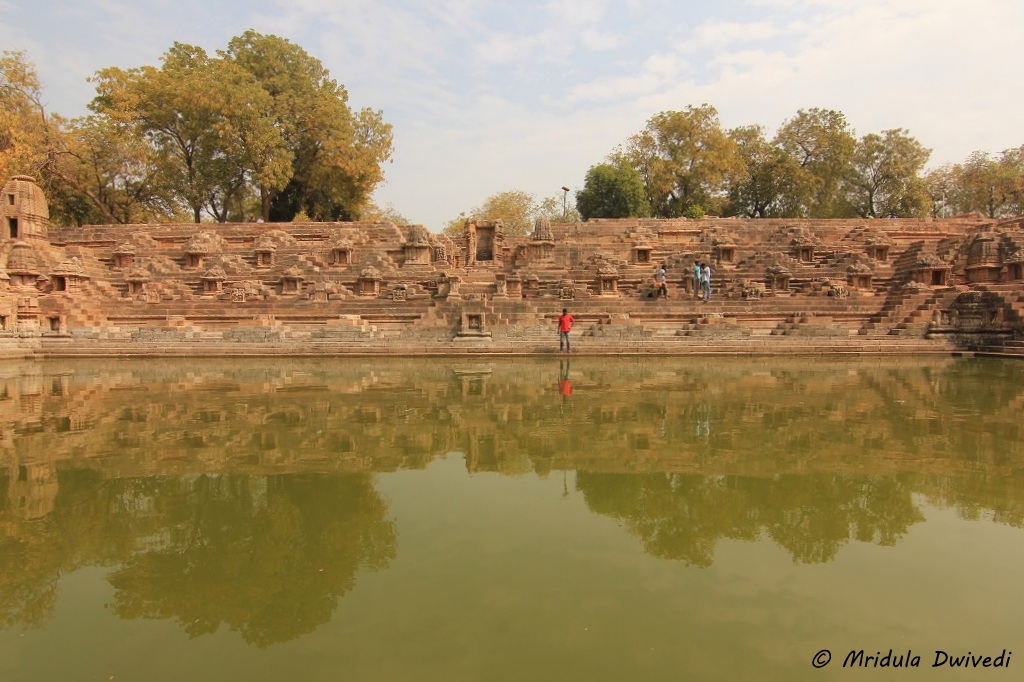 The temple has three main elements the surya kund (water tank), Sabha Mandap (common hall) and Guda Mandap (the prayer hall). I was quite fascinated by the surya kund because of its little stairs.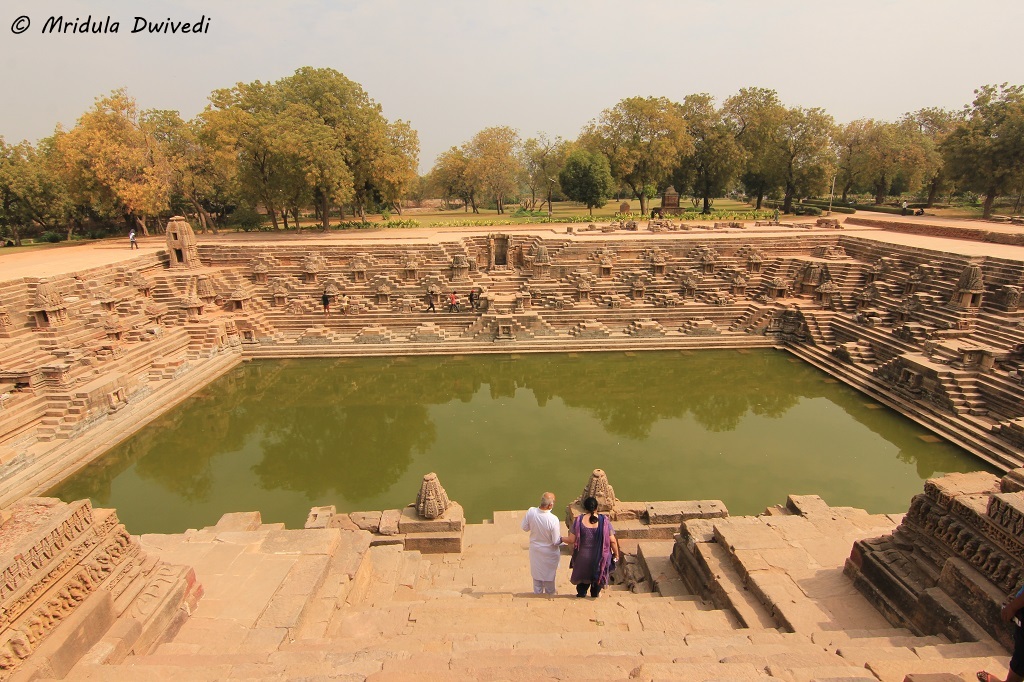 There are small shrines all around the tank. But I loved were the little steps, which would allow me to get down to the tank and then vanish up again, marveling all along at the symmetry of the place!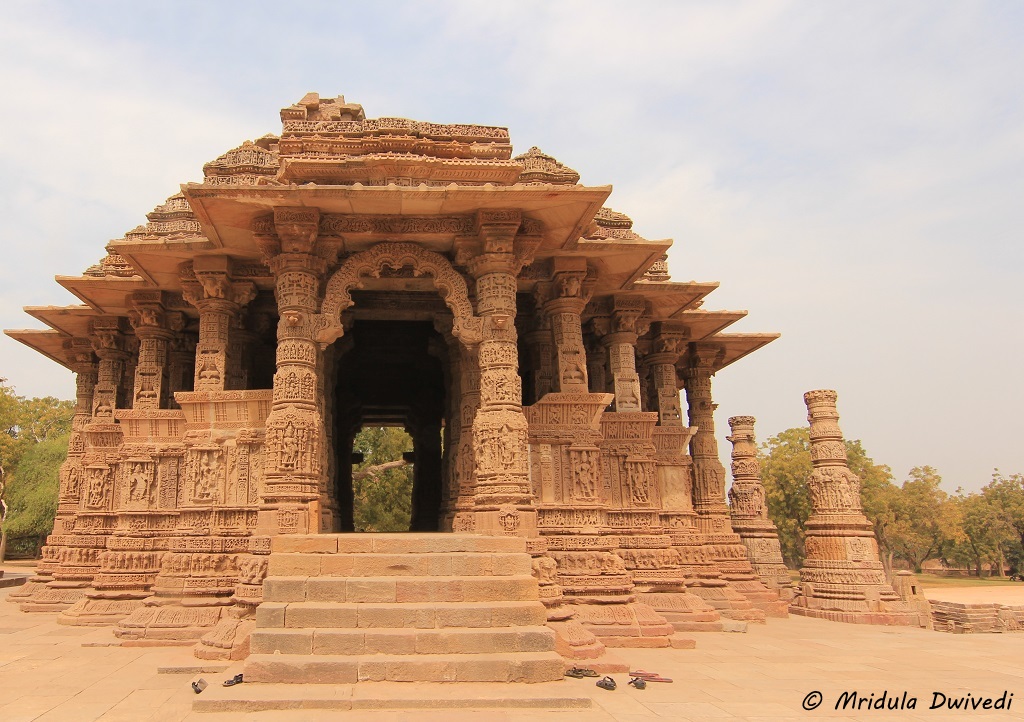 The sabha mandap or the gathering hall was used for religious gatherings. The pillars have carvings from the stories of Ramayana and Mahabharata. They were reciting those stories in 1026 and we still know them in 2016! Those texts and the stories surely refuse to fade!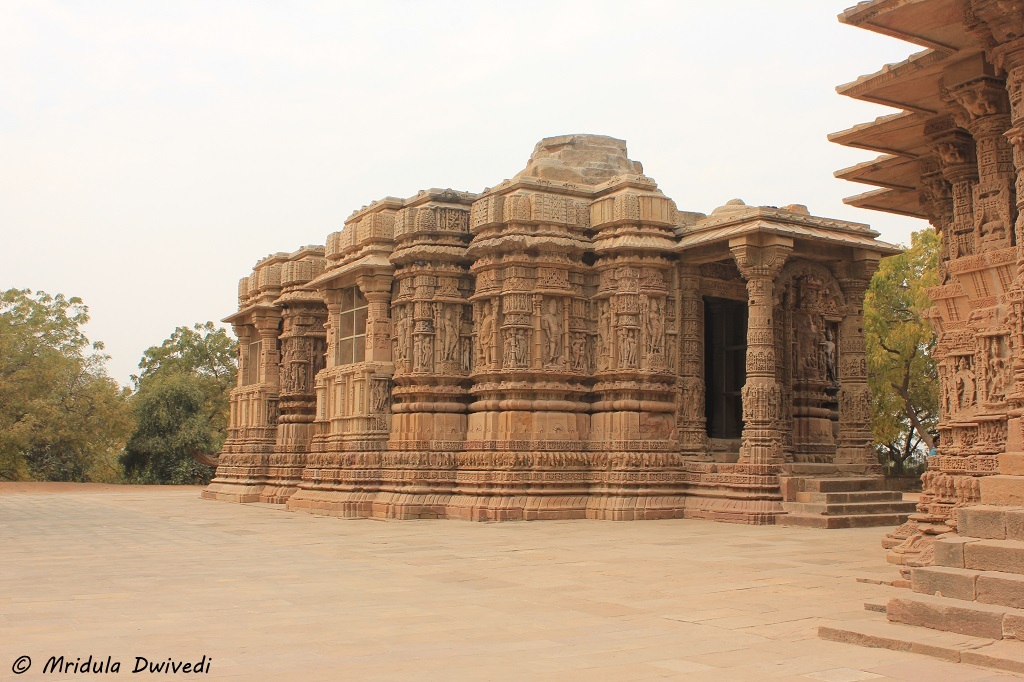 The main temple used to contain a statue of the Sun God but it is lost to time now. At equinox the first rays of the sun used to fall on the statue. The pillars are intricately carved. Like other sun temples in India they have erotic scenes here as well.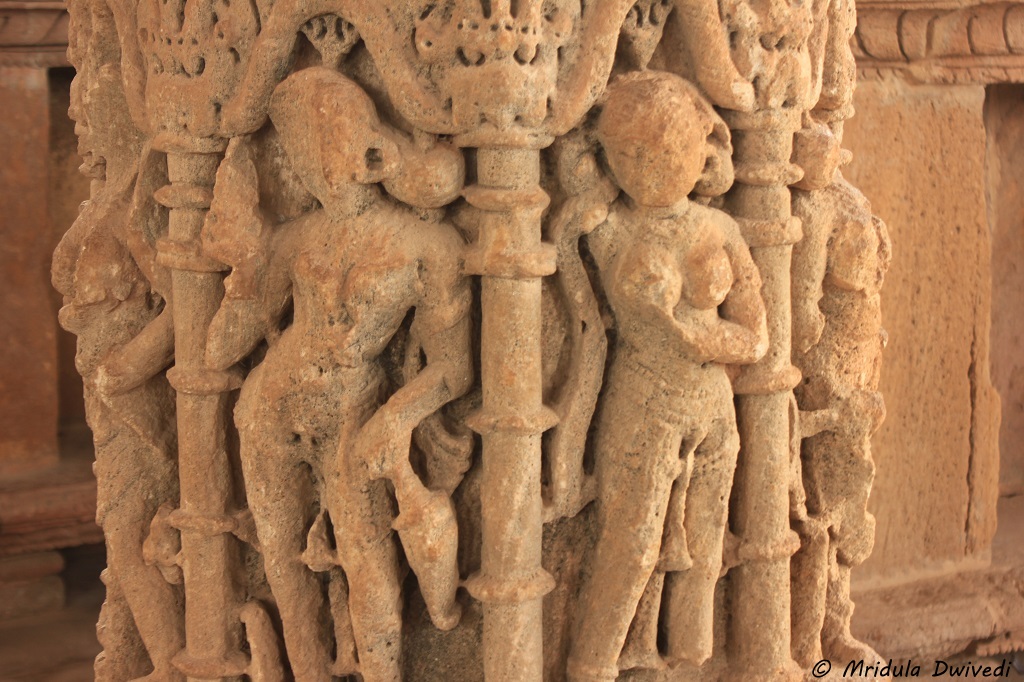 I could have gazed at the stories carved in stone for a while, but I would invariably run back to the water tank!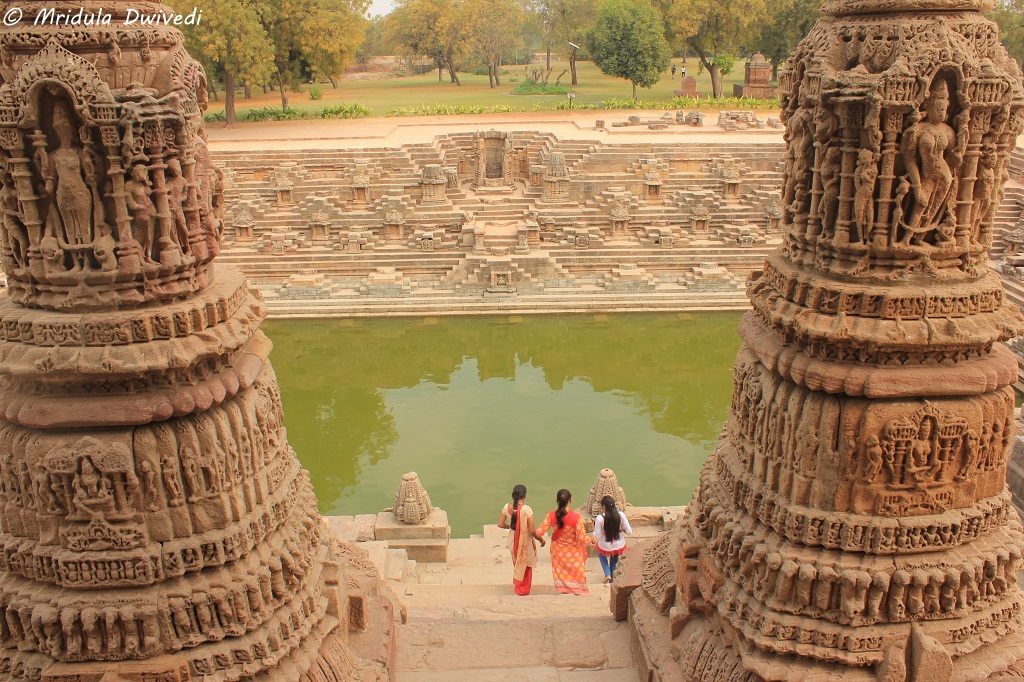 And if I would not run around the tank I would try to catch it from the premises of the temple itself! There was a big group of college students here and yet, we all could find a corner and not tread on each-other's toes.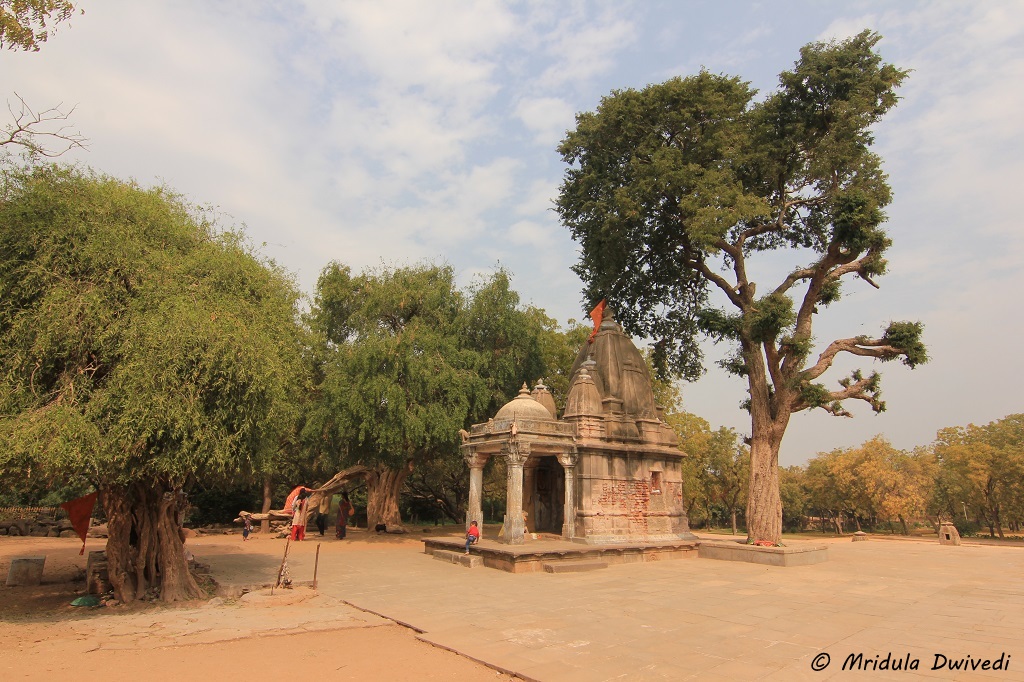 There is a small Shiva temple next to the Sun Temple within the premises. I could not gather much about its significance though.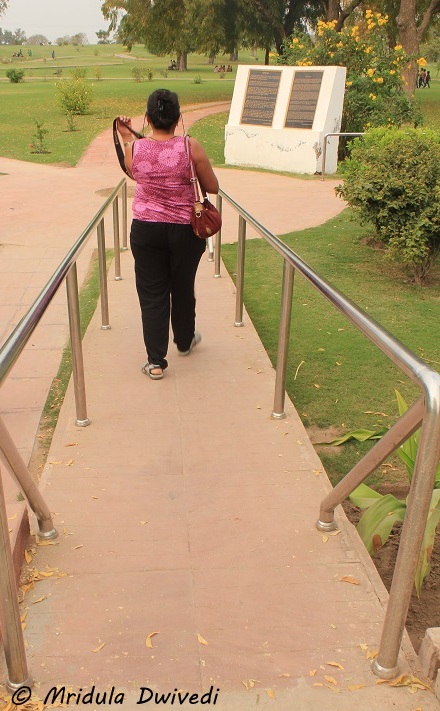 Other than the temple I was quite impressed by a few other things I saw, the ramp access was obviously one. There was a functional washroom on the premises. Outside the temple there is a basic canteen too.
Modhera is about 101 kilometers from Ahmedabad. We took a short detour to the temple while coming back from the Little Rann of Kutch.
PS. I was invited on this trip by Gujarat Tourism Board.