I recently flew Delhi-Colombo-Delhi with SriLankan Airlines. I was going to Sri Lanka to attend the TBC Asia 2016 with Cinnamon Hotels. The fun started at the check in. I was given an envelope and there was something in it for me. I had ample time before I was to board the flight, so off I went roaming around T3.
When I came to the boarding gate for my Colombo flight with Srilankan Airline, I opened the envelope. I found that it had a badge which said- "blogger on board!" That was passport to fun on the flight!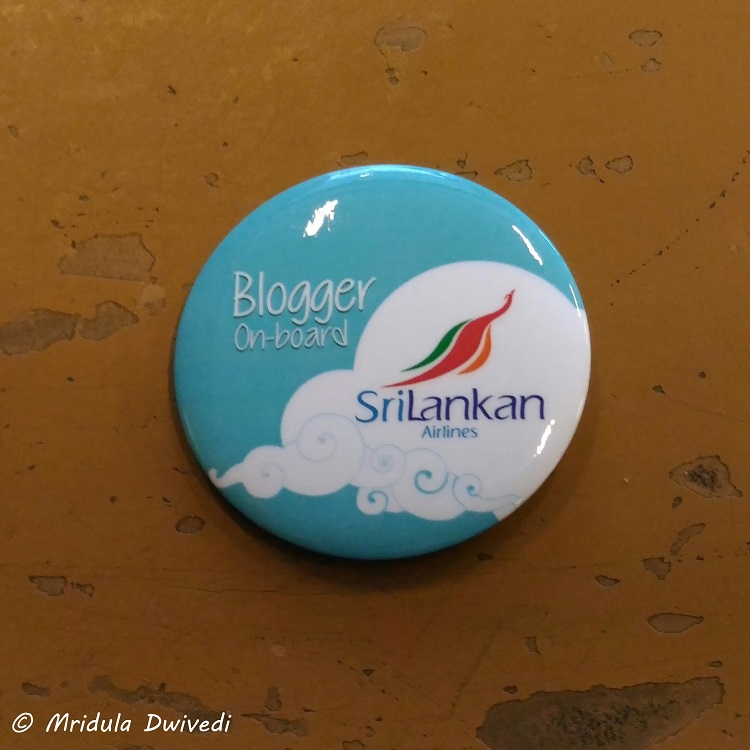 I was given a first row window seat in the economy class. The hostess serving in the business class came in to say hello. She also serve me champagne from the businesses class to me. She asked if I needed a refill after the second glass and I politely declined. The food was good, the sky still had the remains of the sunset and I had a comfortable seat!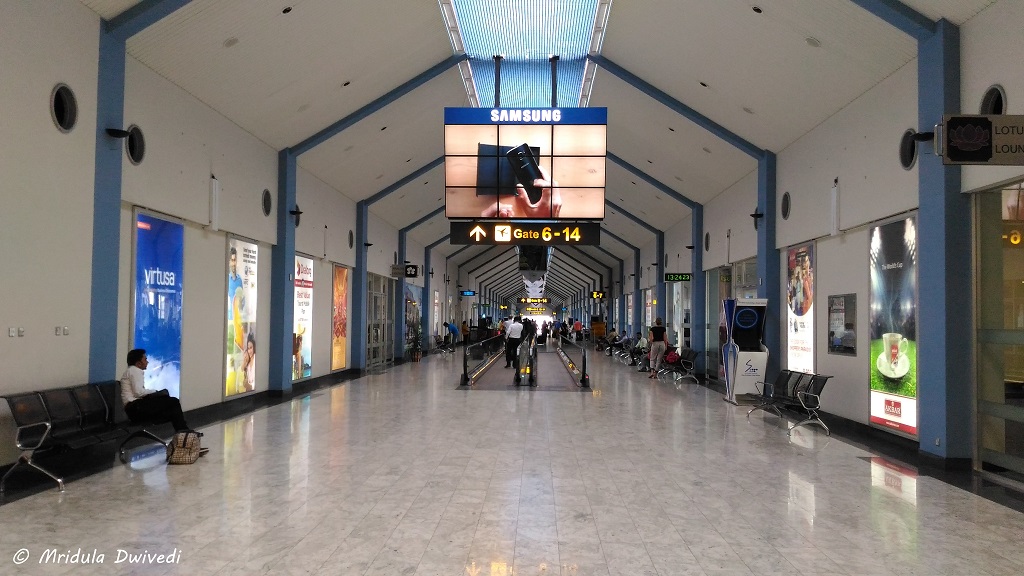 In fact I had a comfortable flight throughout. It was a 3 hours flight to Colombo. When I landed at Colombo, I was met by a member of staff, a young girl with a placard with my name. She saw me off till the arrival area where I was received by another member who would take me to the Cinnamon Lakeside Hotel.
I had a lot of fun in Sri Lanka but of course those are separate posts. This post is about Srilankan Airlines and it makes sense to talk about my return flight right here.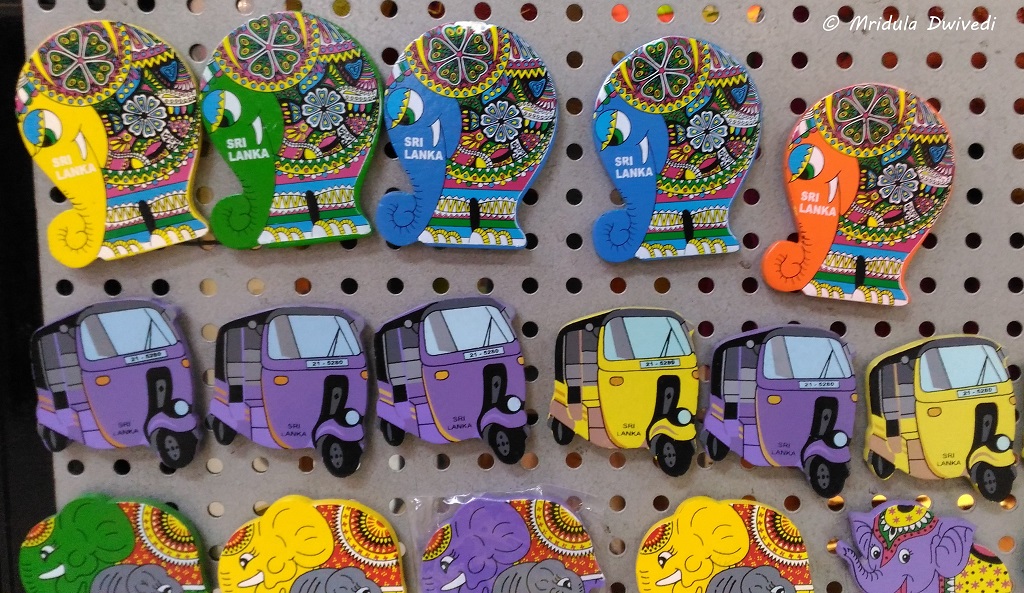 I was dropped back to the airport in good time. I had a day flight from Colombo to Delhi. I had a gala time at the airport looking for souvenirs, doing some impulsive shopping and then indulging in a cheesecake and coffee. When I entered the airport it was quite crowded but within an hour it became reasonably empty.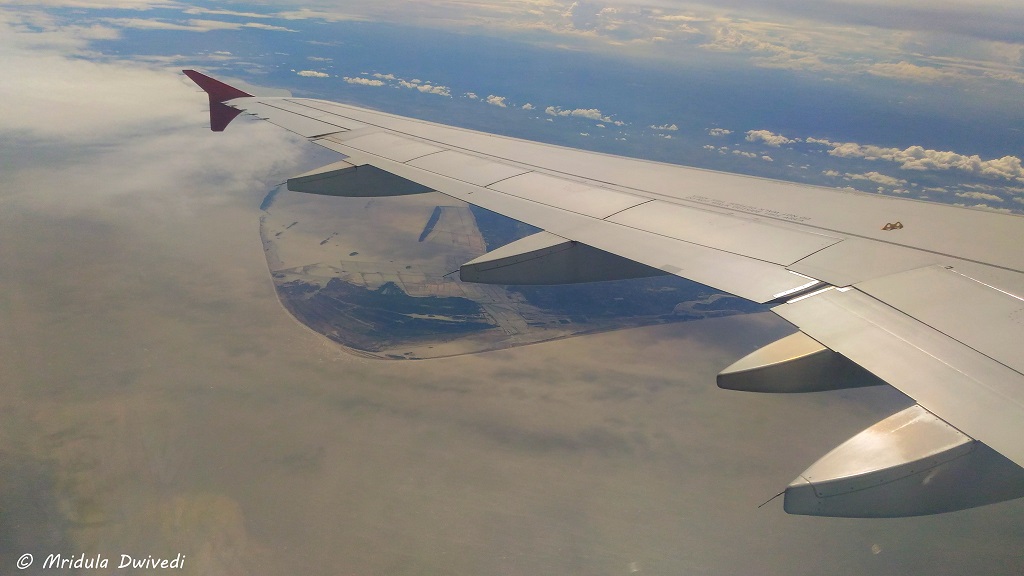 When my flight was announced this time, there was no badge identifying me as a blogger and yet I got the same good service minus the Champagne from the business class. The takeoff beautiful, my meal good and the staff courteous. I quite life the dress of the women cabin crew of SriLankan Airlines. I had a good time watching a Japanese movie on my return flight. While going I had watched Piku.
Overall Srilankan Airlines took good care of me on both the legs. I remember them so well because my first ever flight in my life was with them when I went to Singapore in 1999. It is good to see that the airline has become more luxurious in the intervening time frame. I hope I will get to fly with them again.
PS. My flight was arranged by Srilankan Airlines in collaboration with Cinnamon Hotels.