It was my first day in Kuala Lumpur. I was staying at Seri Pacific and across the road there was a mall. It was our first stop, Nisha, Anuradha and I. We all had some errands to run and while waiting for the other two to finish I spotted these social media theme footwear!
And they were not partial to anyone. If Facebook was there and so were Twitter and Youtube.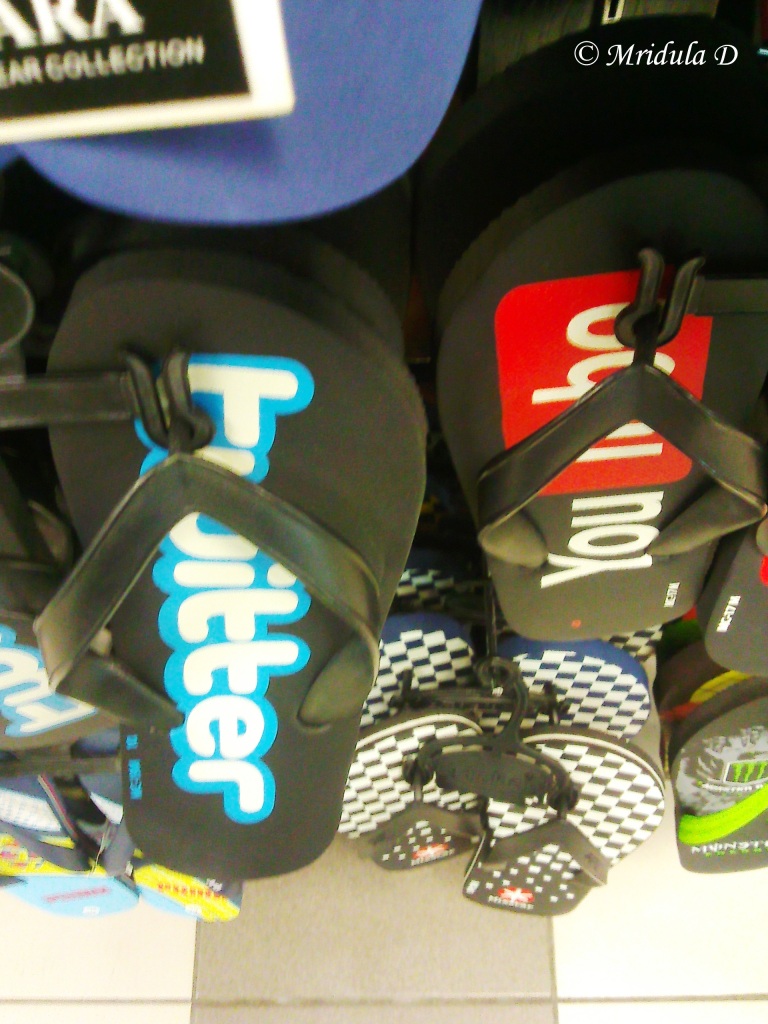 And the old powerhouse Yahoo! was also not neglected.
I wonder whose bright idea was this? Also it left me wondering if social media was this popular in Malaysia?