I never got around to writing a full article on my blog about my Malaysia trip in that happened in May 2012 . I went to Kuala Lumpur to attend a blogging conference and I had a pretty tight schedule. I had some free time on the day I arrived and the day I was leaving. Some sightseeing was built into the two day conference as well. So in all I had just four days to explore a new city!
But by going out on every opportunity and using some of the conference opportunities I could visit Menara KL, Chinta Town, KLCC (but could not queue for tickets), Putrajaya and the KL Bird Park. I indeed enjoyed my stay at KL and the hospitality thoroughly.
Due to lack of time I could not go up the Petronas Twin Towers but I really enjoyed the panorama from the Menara KL. And I still remember how much I regretted not having a tripod on my night trip to Putrajaya.  And people in Malaysia love food so much that it even made an impression on me. Otherwise my taste buds have been dead on too much hostel food for a long time!
But you can read my entire article now on Travel Wire Asia: Sight seeing opportunities in Kuala Lumpur for the business traveler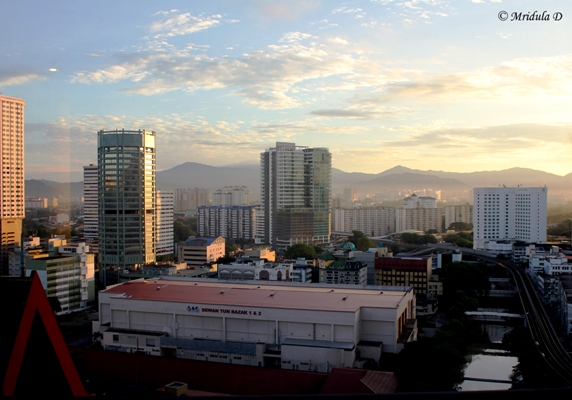 This article was part of a publication for Tourism Malaysia. If you enjoyed this article and would like to find out more about travelling to Malaysia, please visit the Tourism Malaysia website.