I visited the Sea Life London Aquarium in May 2016. It is located right next to the London Eye. The next building is Dreamwork's Shrek's Adventure. The area is a happening one! The nearest metro station is Westminster, when you get out of the tube station you can see the Big Ben on one side, right ahead are all the attractions mentioned above.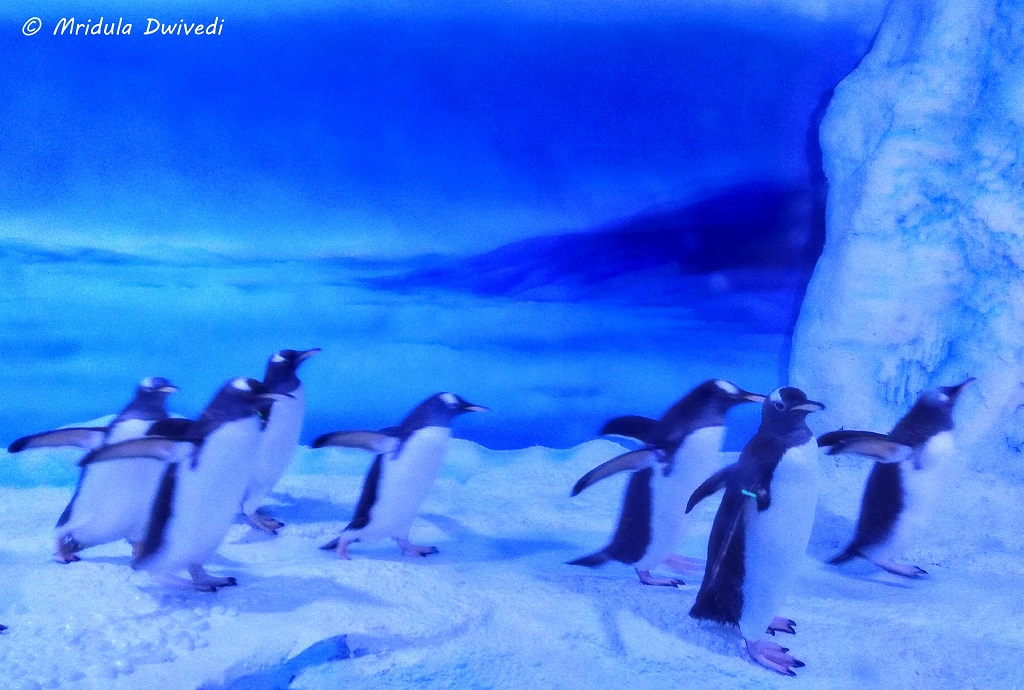 I first visited the Shrek's Adventure thinking it may get crowded later! After coming out I walked next door. I showed my pre-booked tickets at the reception. After a security check I was waved through. They took a few picture of mine at the entrance. Then I was on my way to enjoy the aquarium.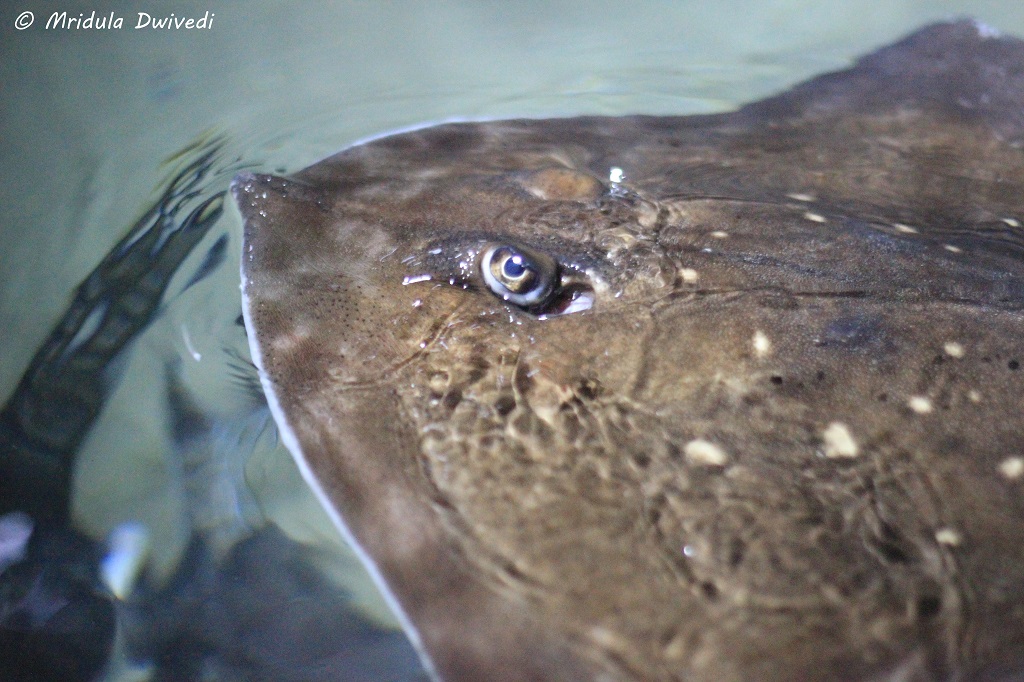 The aquarium has 15 zones open to the public, I think the VIP experiences are not covered in the general ticket. I kept following the sign and emerged outside after a fascinating journey of two and a half hours. In between I admired the Shark Walk, Ray Lagoon, Ocean Channel, Sea Dragon Kingdom and much more. I found Pacific Wreck and the Penguin Kingdom most fascinating. The sea creatures are a delight to watch but the boards placed throughout the place are fun and educational!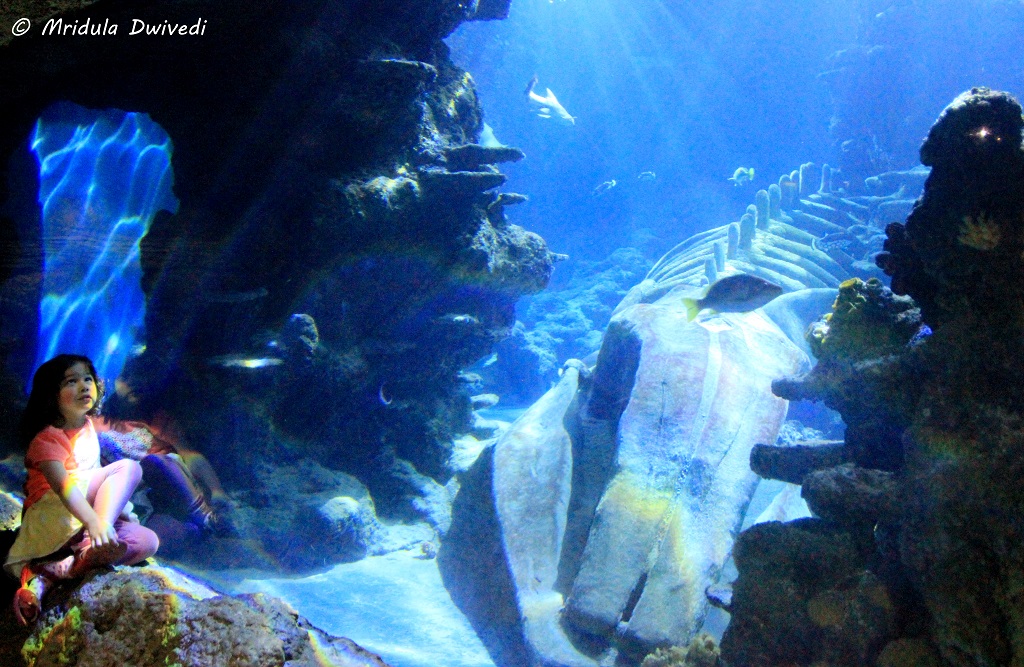 There was many school kids with their teachers visiting the aquarium. There was a small girl with her grandfather too. The grandfather had a tough job of making the little girl move from one tank to another! The little girl wanted to spend ages at every display, whereas the grandfather, I think, was looking to emerge in the sunshine again. The kids for sure were having a gala time!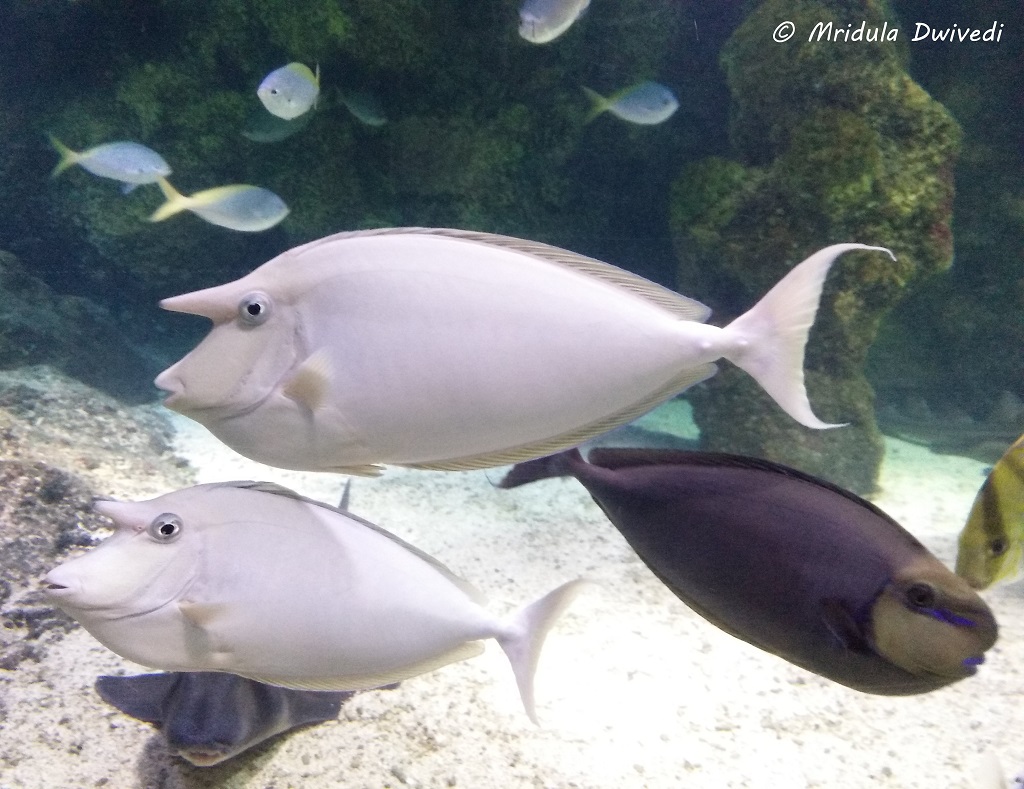 The whole aquarium is full of facts about the sea world. Their opposition to killing sharks for food was obvious to spot. Before I go any further, I am a vegetarian to begin with so I do not need any convincing. But they were persuasive throughout as to why sharks should be in the ocean and not in a bowl of soup.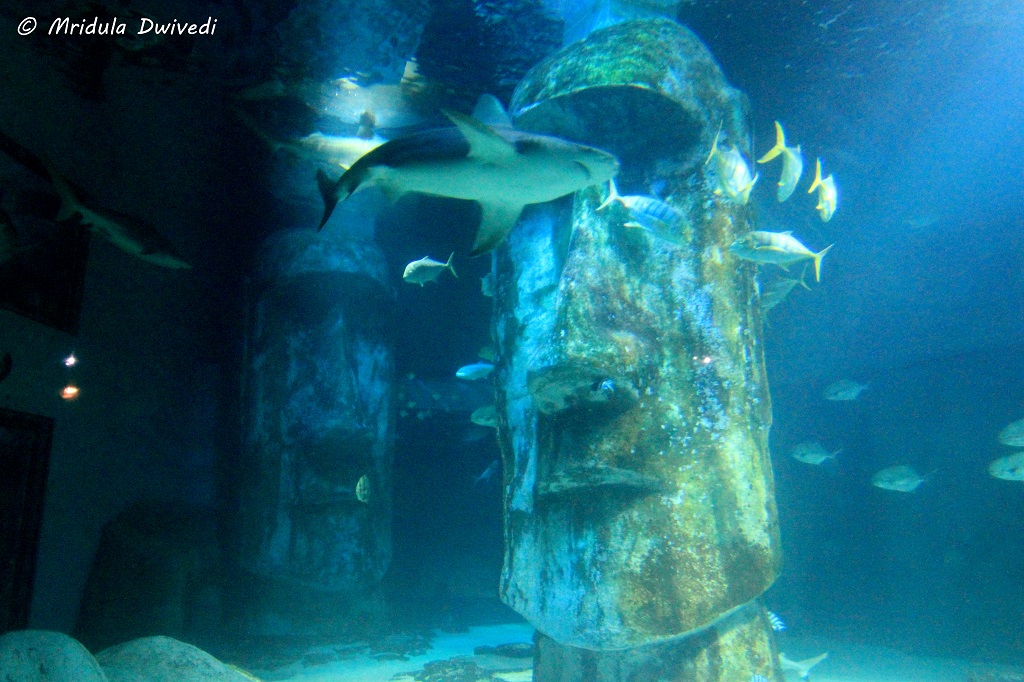 I spent a lot of time at the Pacific Wreck Zone. It was enthralling to watch sharks swim about ancient looking warriors! I spent a lot of time there. It gave me very little time to explore the other sections I practically rushed through the rainforest zone! I had engagements in the afternoon and I had to cut short my visit to the Sea Life.
If you are in London with kids take them to Sea Life, looking at the reaction of other kids, they are going to love it. Do plan for at least half a day and then you will enjoy it a lot more! Photography is allowed at Sea Life London, unlike Shrek's Adventures where for most of the part it is not!
PS. My tickets to Sea Life Aquarium were sponsored by Visit Britain in India!