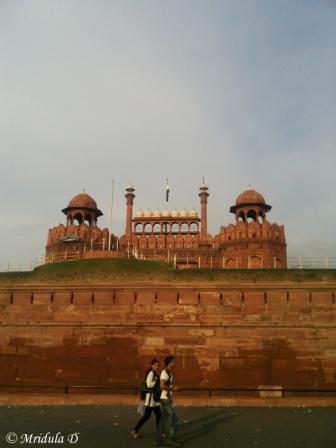 I have been living in the National Capital Region (NCR) now for almost a decade and yet this was my fist visit to the Red Fort Premises. And this one was also not planned. I had to get my camera serviced. Earlier it used to happen on the command prompt. Both my nephews whom I refer to as Brat 1 and Brat 2 would be given a command to get it serviced and they would do so. Now Brat 1 is working and no longer living with us (even though he is in NCR) and Brat 2 is doing an internship in Dubai. He thankfully would be back in a month and would be with us at least for another year. So the command prompt will function for another year!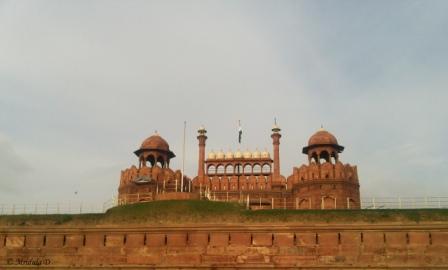 So I had to get my camera serviced myself. I headed to Chandni Chowk and gave it in a small shop for repair. He initially said on which day would you like to collect it? I told him, today! He took some pity on me and said to come back in an hour. So, I had an hour to kill and I was finding the Chandni Chowk area too noisy and crowded. I just started walking towards the Red Fort area. It was around 5.30 pm so the light was good. I could see the Red Fort in the distance and I deiced to go near it. It was a pity as the SLR was given for servicing, so pictures had to be taken with the cell phone only.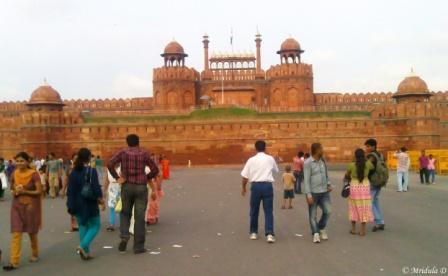 By the time I reached there I decided I was too tired to explore much. That was because I had gone before to apply for a UK visa at the Nehru place earlier in the day. So I just lazed around the main area, took a few pictures and then headed back to the camera repair shop. He had my camera ready. But the zoom lens repairing would take a few more days. The good part is the guy didn't give me a scrap of paper in lieu of the SLR or the zoom lens. I hesitantly asked him if I need a receipt and he just waved me off, saying come back in an hour. I wonder how long this trust would last in general in India?