I visited Vietnam in the October of 2019 on a blogging trip with IndiGo when they launched their inaugural flight from Kolkata to Ho Chi Minh City, Vietnam. This trip happened pre-covid. If I have learned one thing in 2020, it is not to take travel for granted. In today's post I show you some sights from the capital city of Hanoi. The first image of the Hanoi skyline at sunset from the Lotte Observation Deck.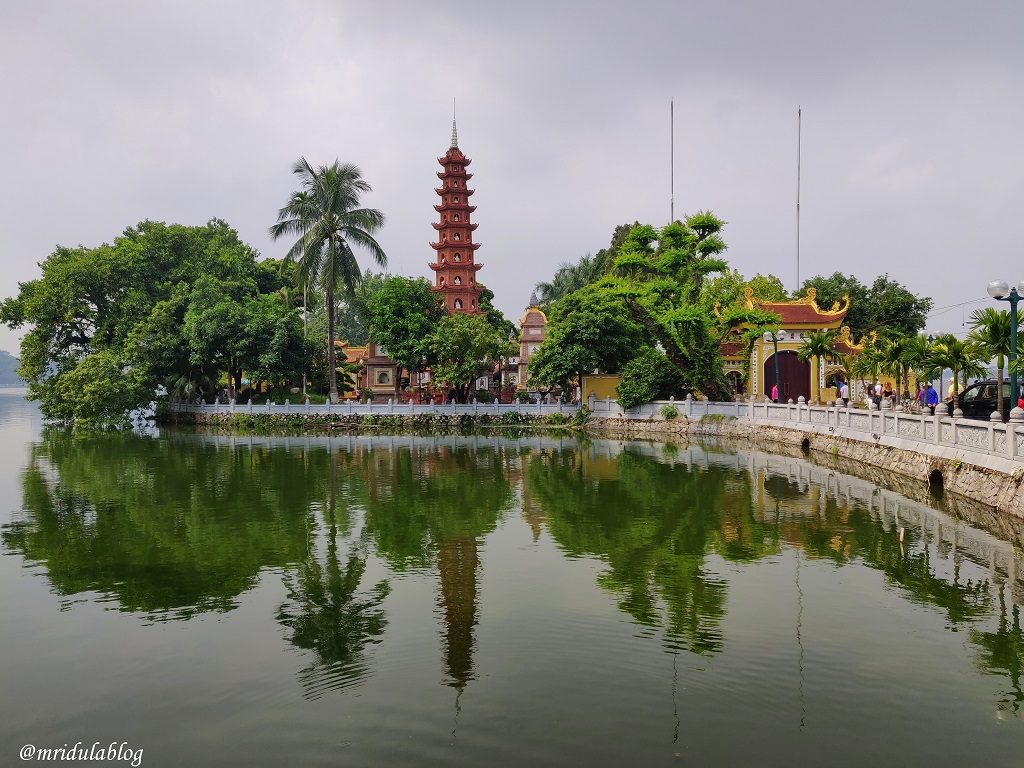 I stayed at the Pan Pacific Hotel and the Tran Quoc Pagoda was at walking distance. Built it the 6th century, it is popular with tourists and locals alike. The walk to the Pagoda is filled with vendors. Some of them have baby tortoise which visitors buy and release in the waters of the West Lake.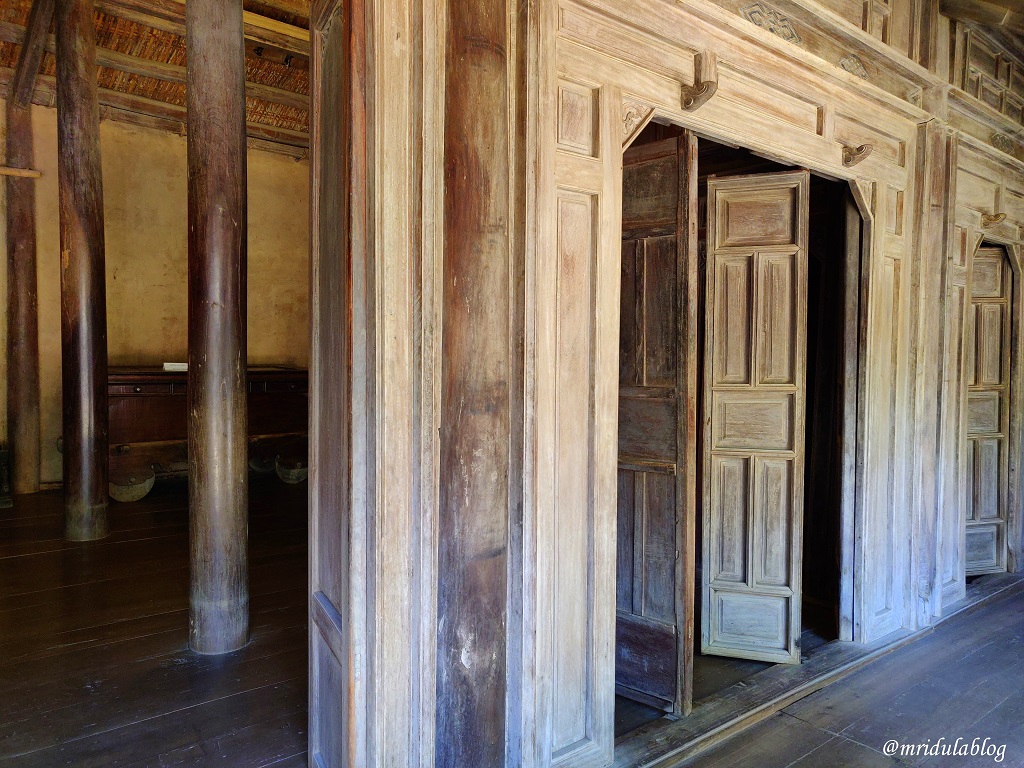 We spent a few hours at the Vietnam Museum of Ethnology. The displays within the main building are impressive but I could only gather so much in my short visit. I did realized the importance of bamboo in daily life in Vietnam. A little away from the main building there are replicas of the tribal homes and you see one such home in the picture above. If you plan to visit the museum and explore it in any detail give it at least half a day!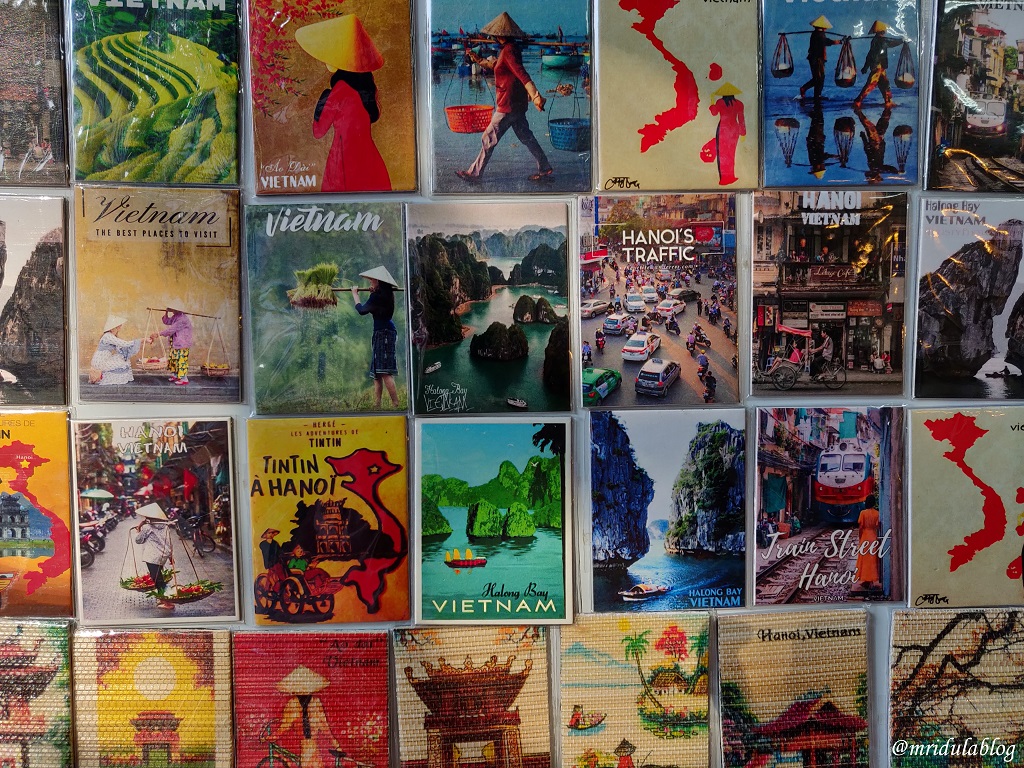 I love looking at fridge magnets and postcards in a foreign land because they give me excellent photography ideas. I have benefited by looking at the gorgeous captures by knowledgeable local people in so many countries.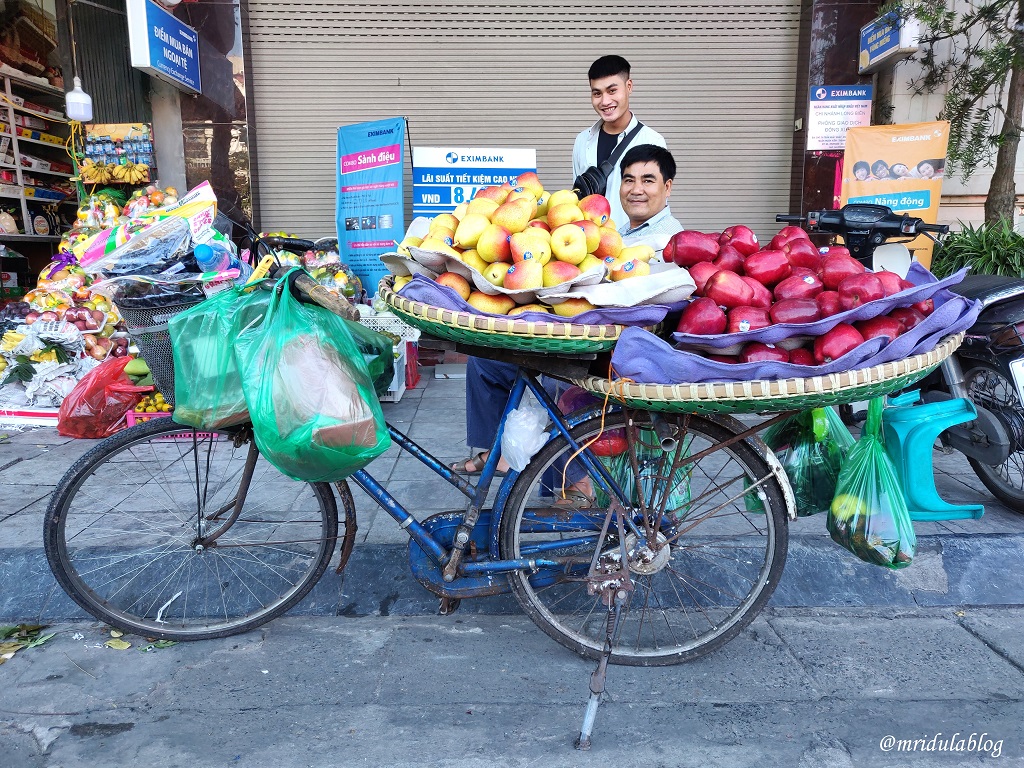 The streets of Hanoi are colorful and almost always, the vendors smile when you point your camera and ask if you can take a picture! The magnets made me aware and I was lookout for pictures whenever we were in the streets of Hanoi.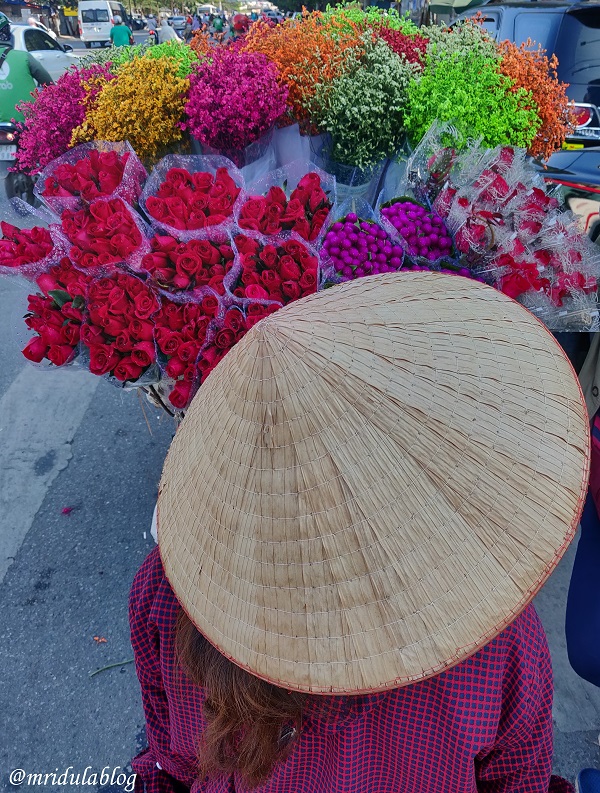 Traveling in a media group has its ups and downs. I spotted this pretty flower stall a little distance away from where my group was waiting for our vehicle. I told them I would run, click a picture and come back and that is exactly how I managed to capture this scene. The lady was friendly, after a while she just went about her business and I about mine! I only encountered one woman who told me not to take a picture of her flower stall and I respected her wish.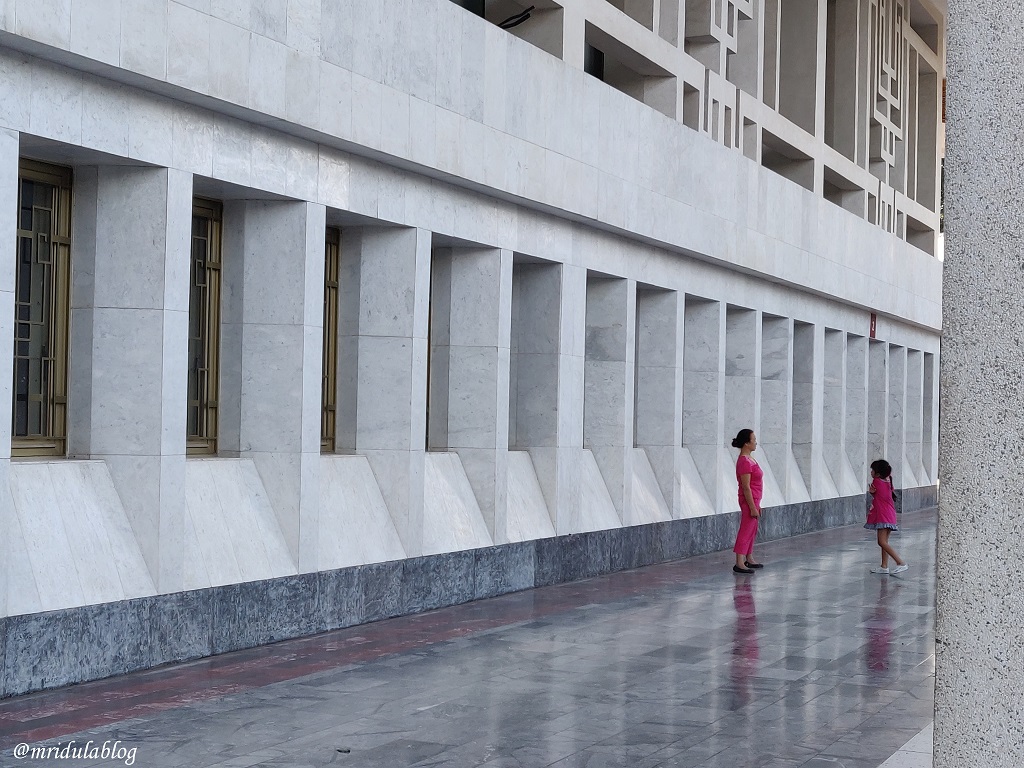 You wait a lot for people when you travel in a group. I was waiting at the steps of the Ho Chi Minh Museum, our designated meeting point when I spotted this mother-daughter duo. I loved their color coordinated outfits and that they were dancing together oblivious to the world around them!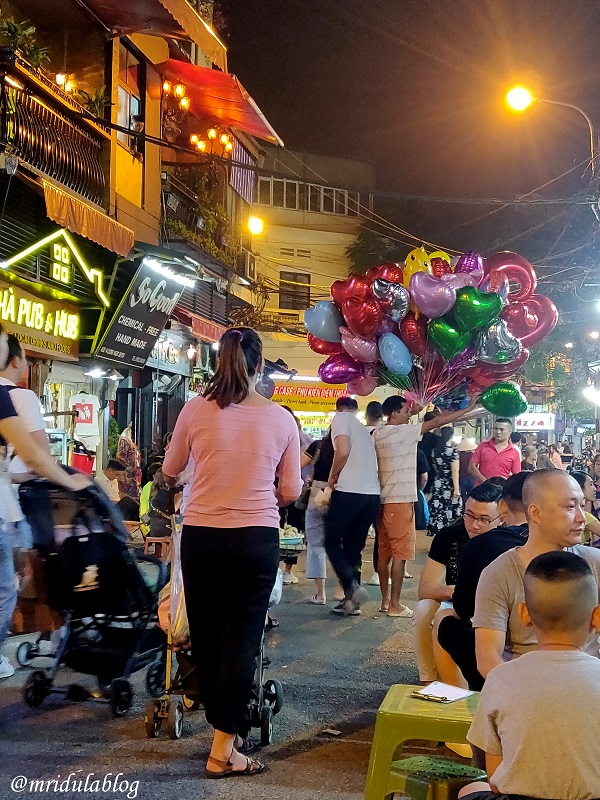 I loved the bustle of the Hanoi Night Market in the Old Quarter, particularly the Beer Street! We sat down at the plastic stools to enjoy the local beer. It is also an amazing spot to do some people watching. I spotted mothers with their strollers, groups of teenage girls roaming around happily at night. After our beer session, the group broke up to go for shopping. I was not interested in shopping, so I hailed a motorcycle taxi to my hotel! I so love the freedom to be out at night without fear.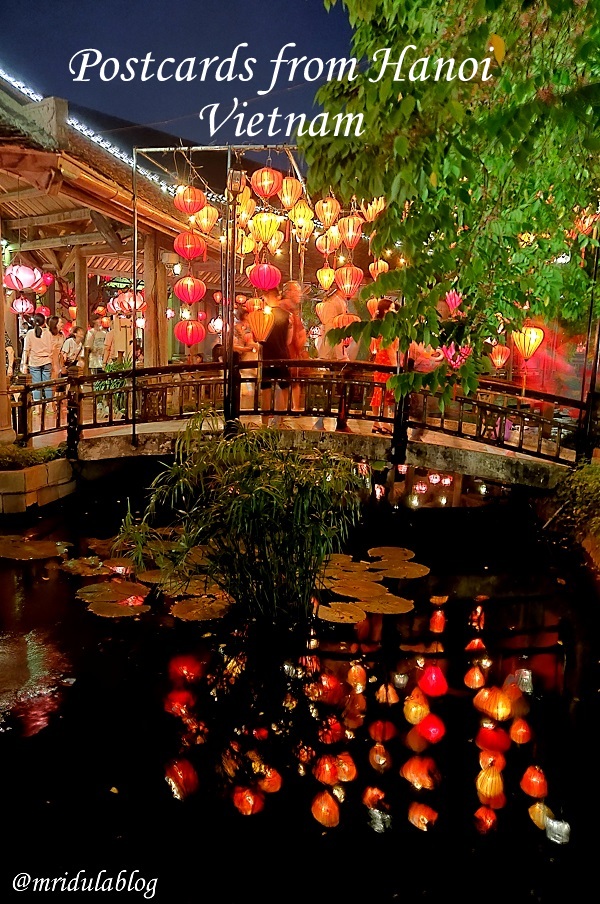 I clicked this image at a buffet restaurant in Hanoi. Being a vegetarian I was a bit hesitant about how I would fare at the place but they had a whole counter devoted to vegetarians. The restaurant had live music and a beautiful decoration with lanterns.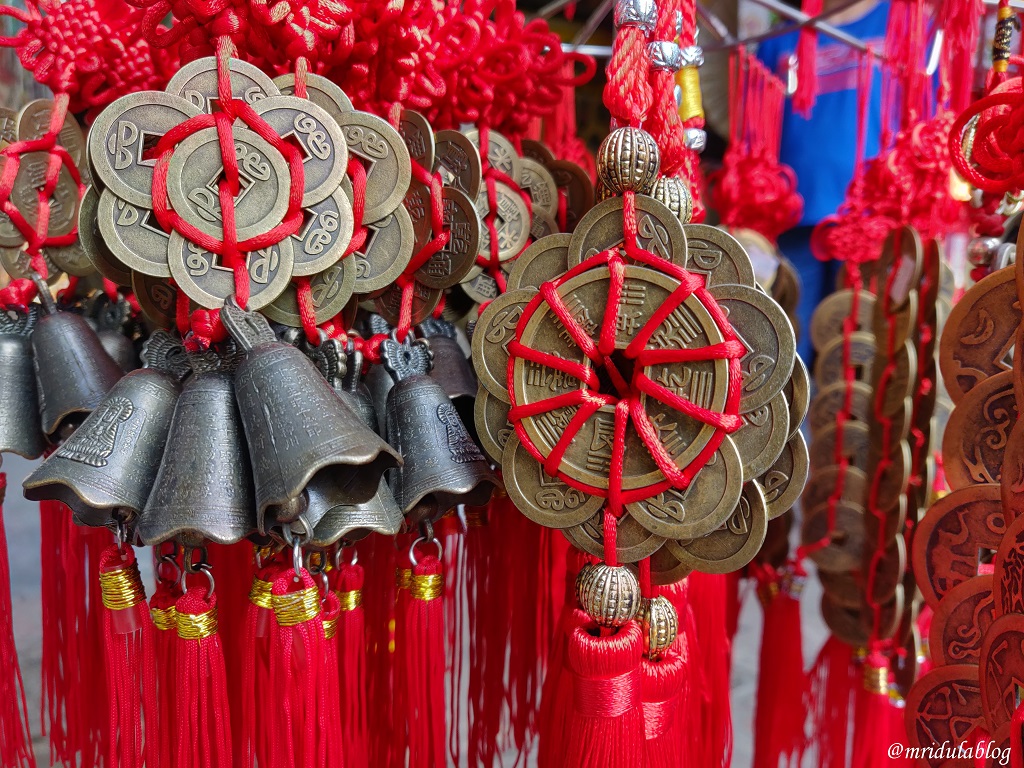 There was a time I would buy something, if I liked the colors etc. But as I traveled more, I am content with clicking pictures of souvenirs that are eye-catching.
I was already cutting down on travel in 2019 as my daughter's tennis practice became more intense. But then universe had other plans, the world got grounded in 2020. I am patiently waiting for travel to become safe again. My promise to self is that I will enjoy my Travel 2 even more, whenever that happens. As of now, I am only taking trips down the memory lane!