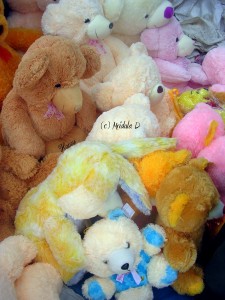 I was in Bangalore for a week (also known as the IT hub of India) and went to the local market called Jayanagar. Pavements of such markets are full of vendors selling their stuff. This heap of soft toys were also there.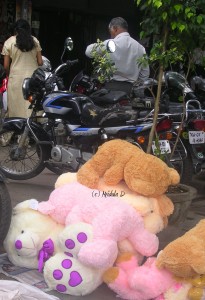 I changed the angle of the camera to get the motorbikes surrounding the soft toys. They do seem to be a bit incongruous.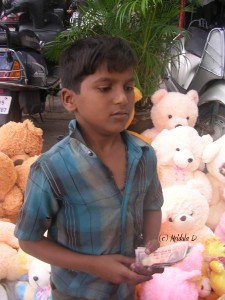 Finally, this was the young seller of the toys, he was with his family and told us it is because of the summer vacations he is helping his family to sell the toys, otherwise he goes to school.
For more entries from across the globe please visit My World Tuesday page.