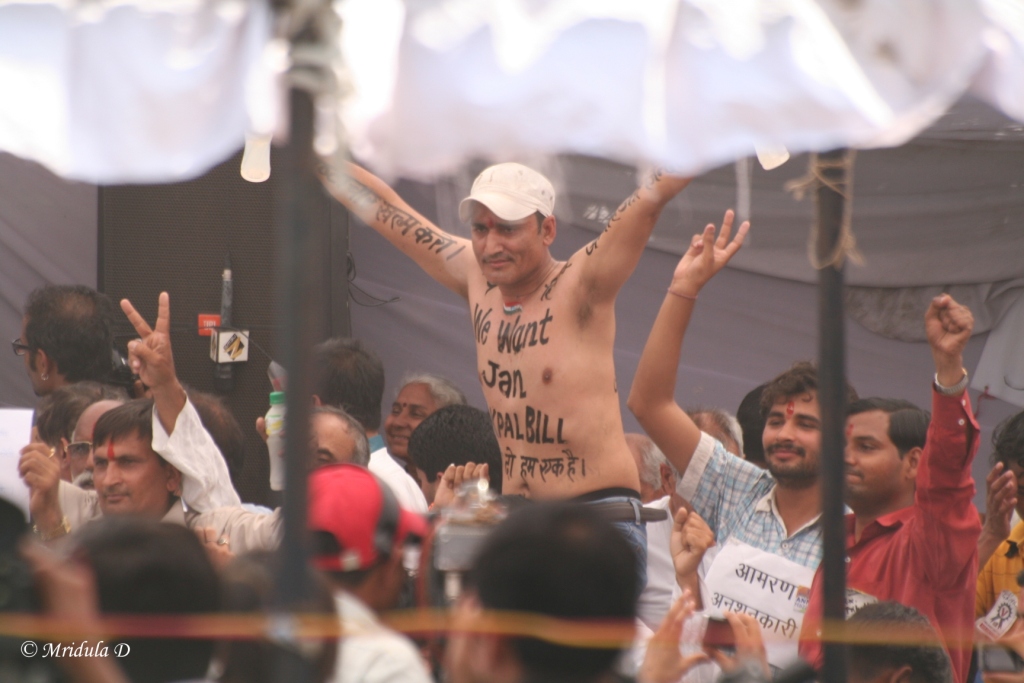 I saw this person many times roaming around shirtless with his message!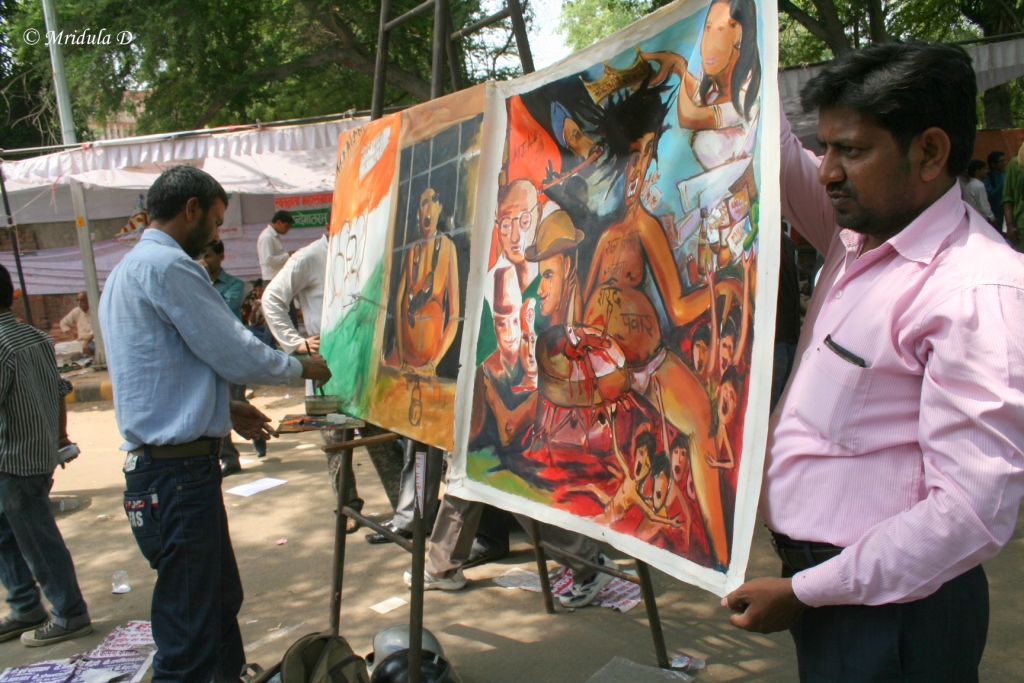 And this person was saying it through art. He was painting his message and supporting Anna Hazare's Fast at Jantar Mantar for Janlokpal Bill.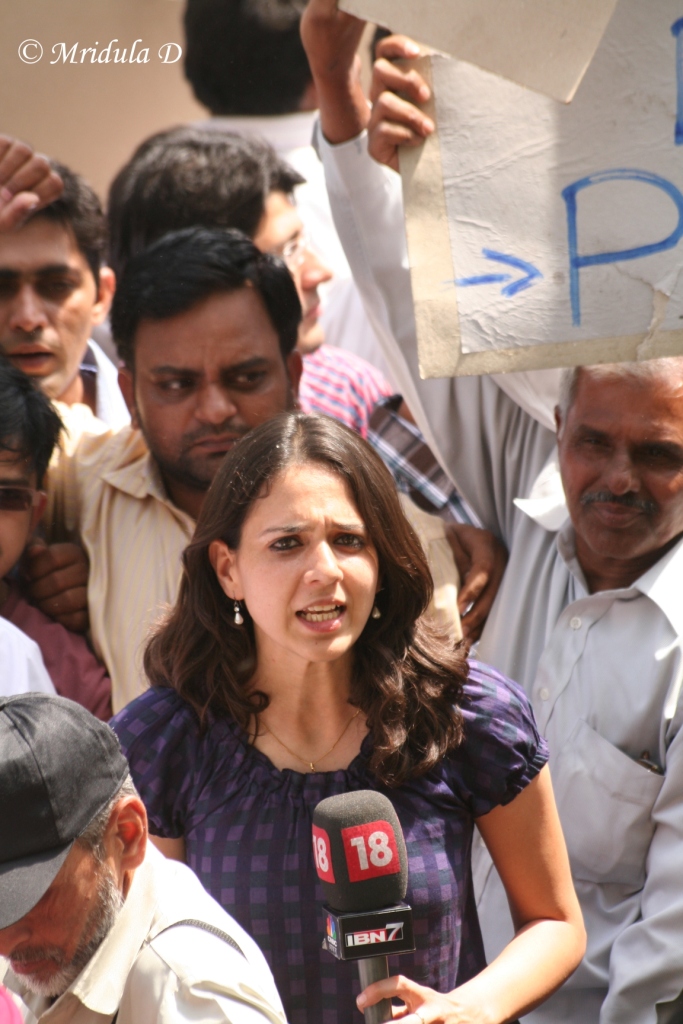 For her it was a day at work!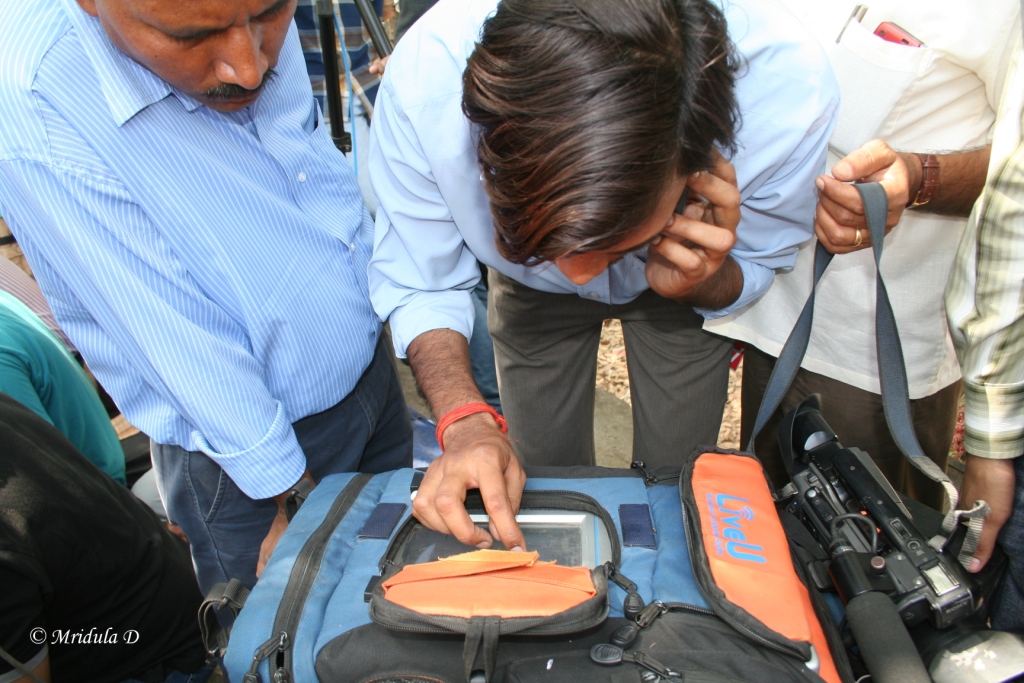 For the A2Z News it was not a happy day at work, their satellite connection refused to start!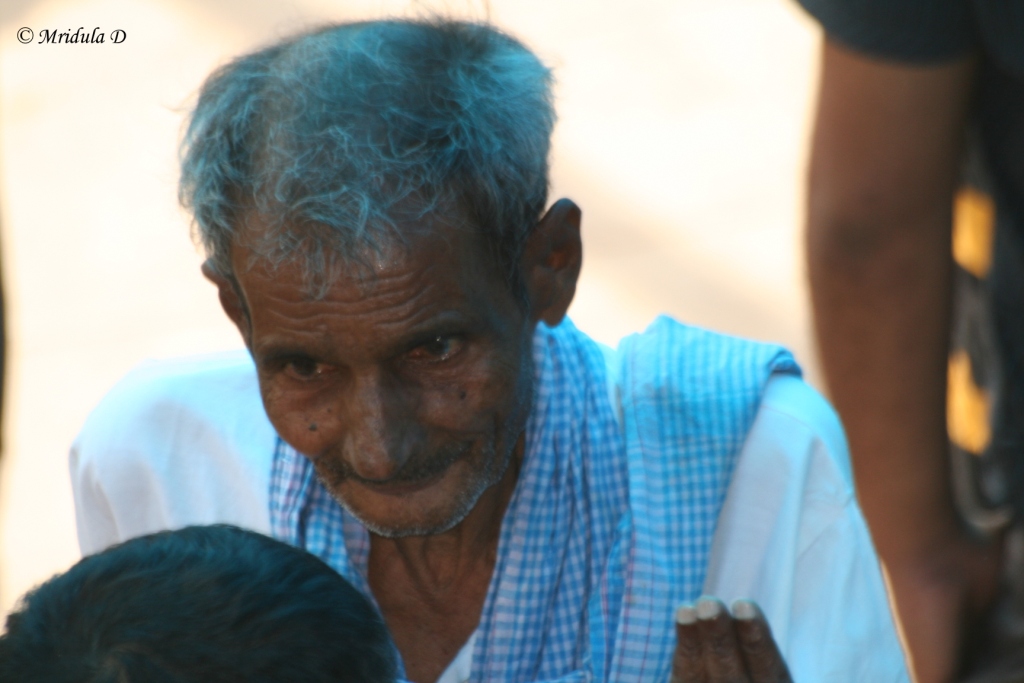 As I said in my previous post there were many faces of the protest, here is one.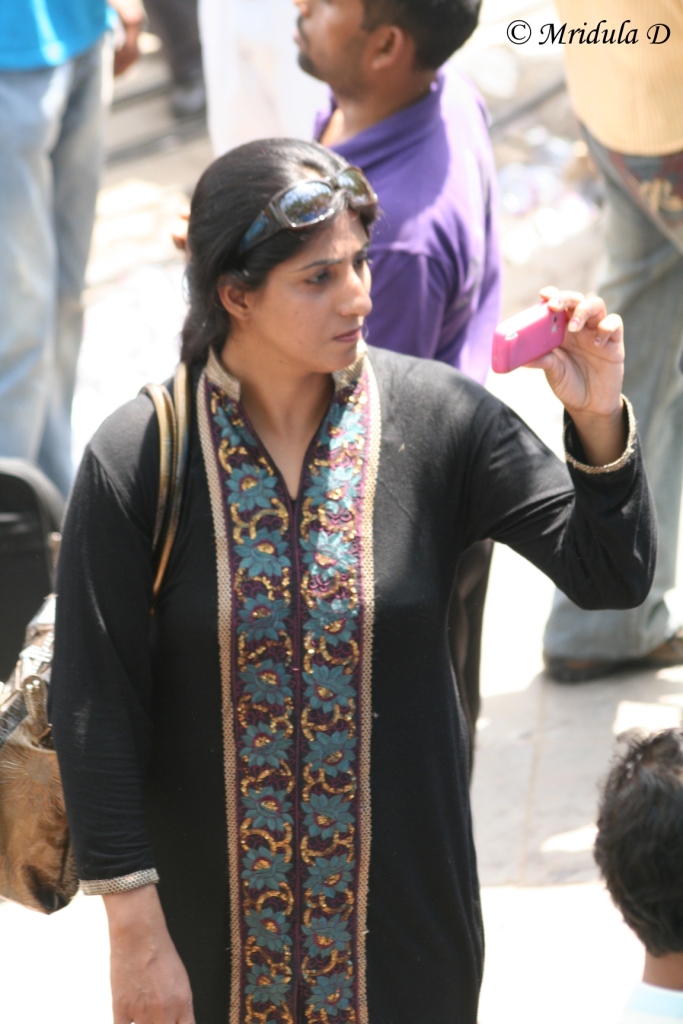 And here is another face that was out there protesting.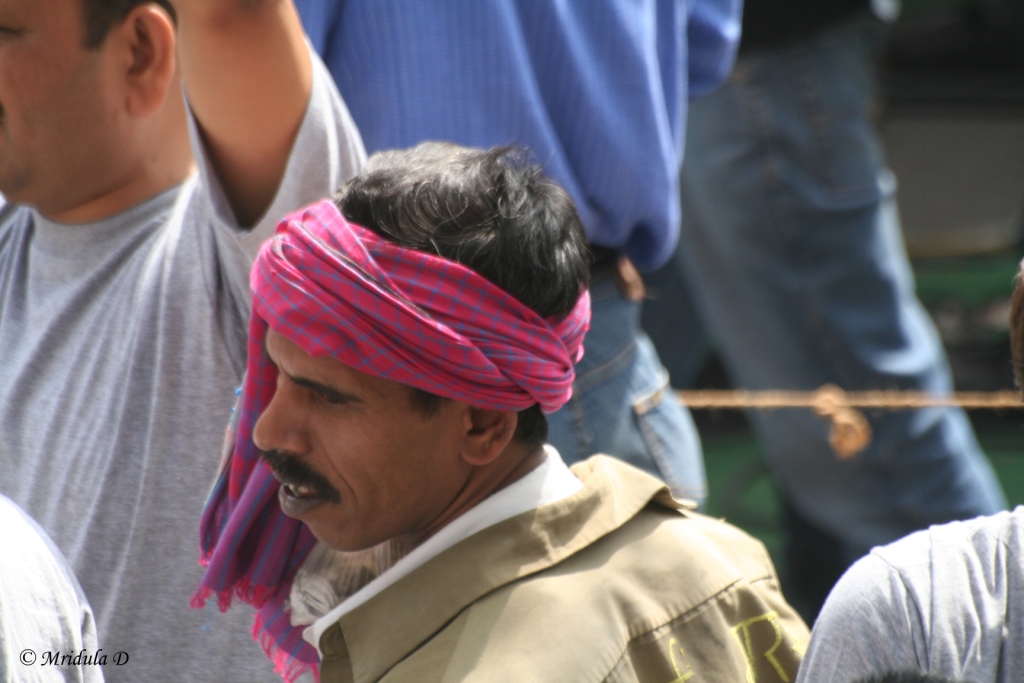 He also decided to come and be at Jantar Mantar.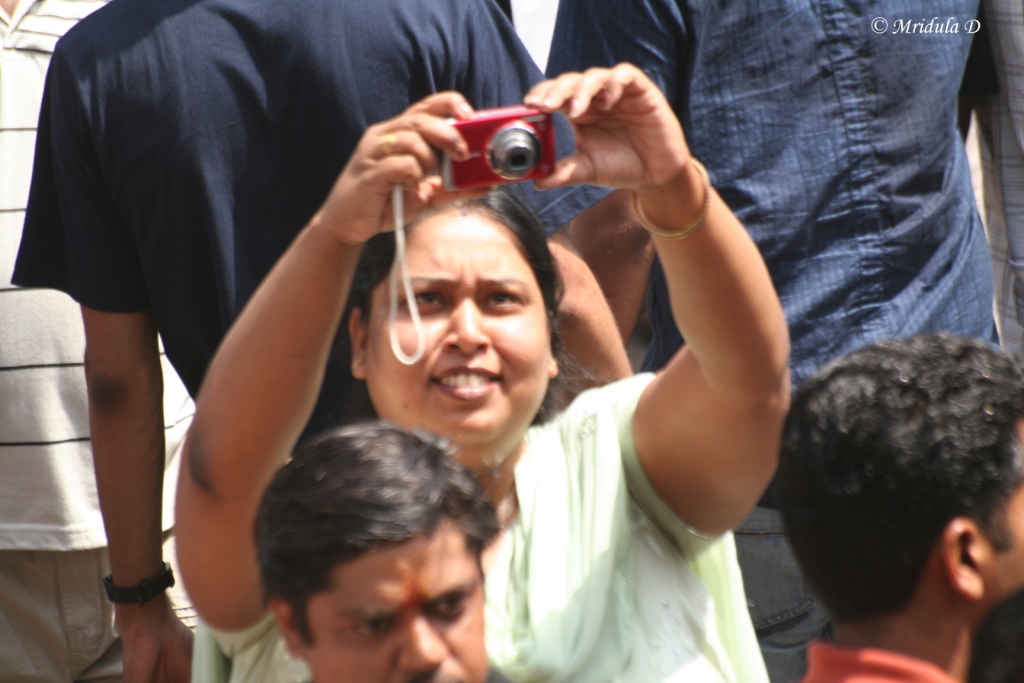 She, like me, was happily taking pictures.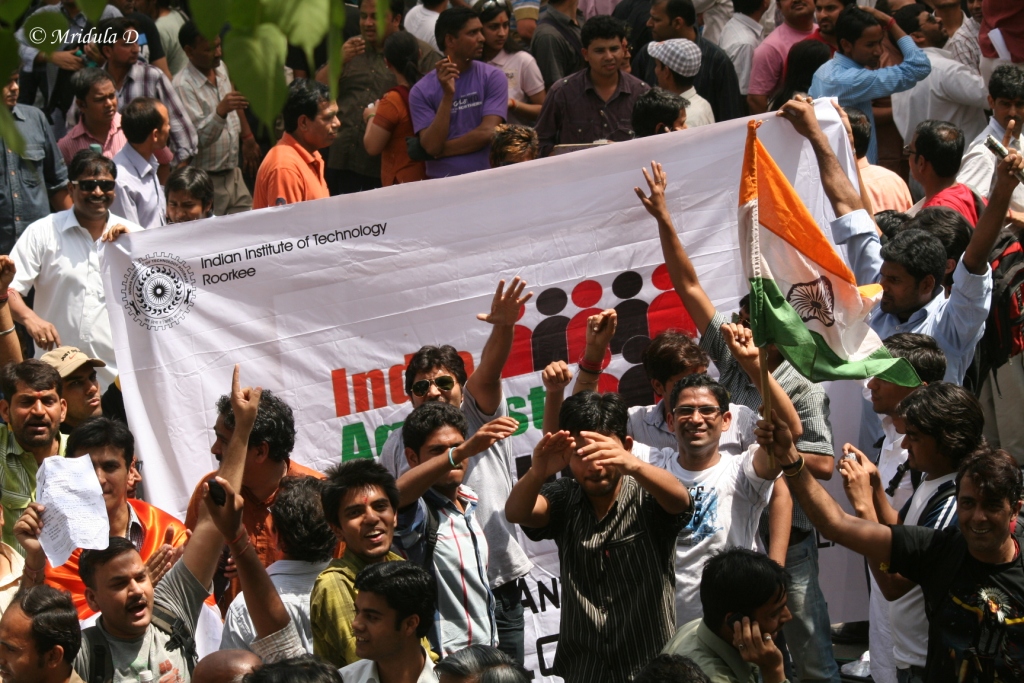 I spotted a banner belonging to IIT Roorkee students too.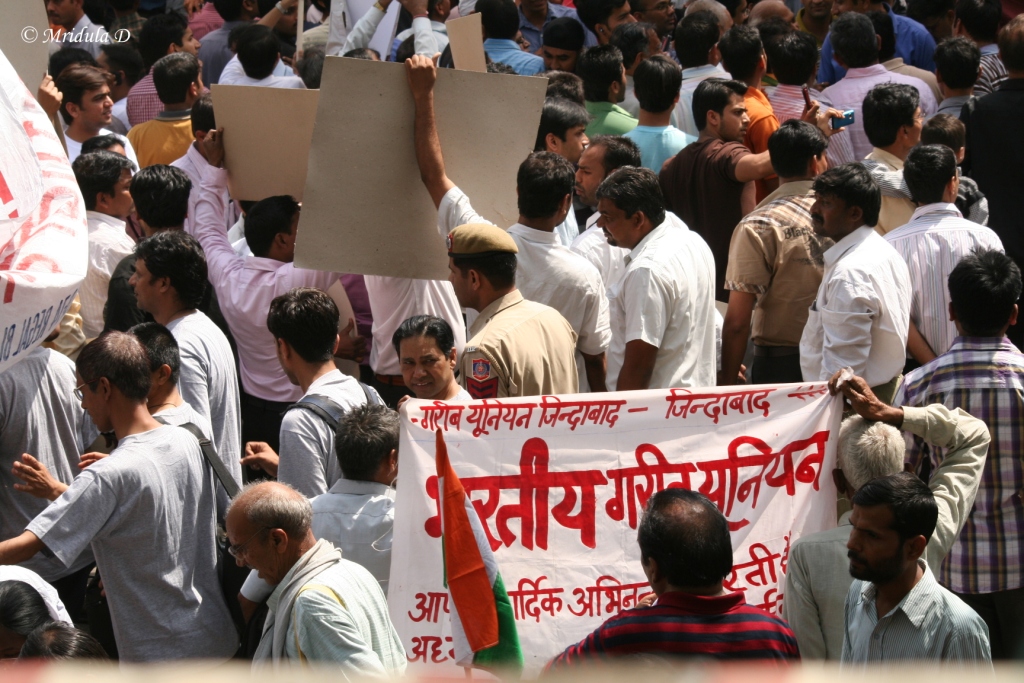 And this one belonged to a poverty related union.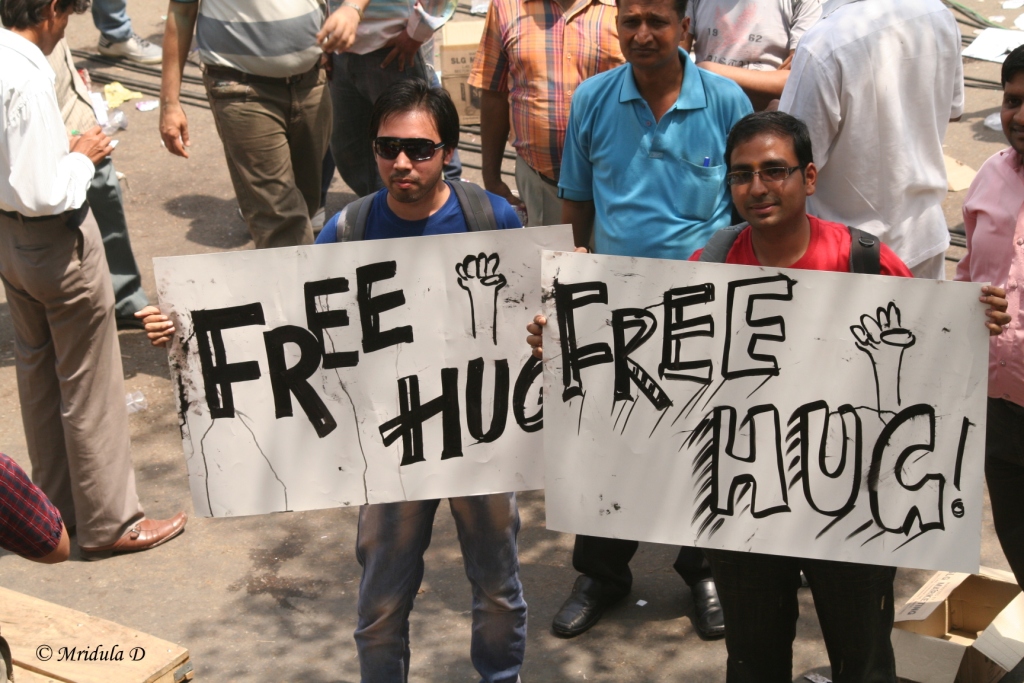 Not sure what free hug had got to do with Anna Hazare's fast but there they were and I guess they were welcome.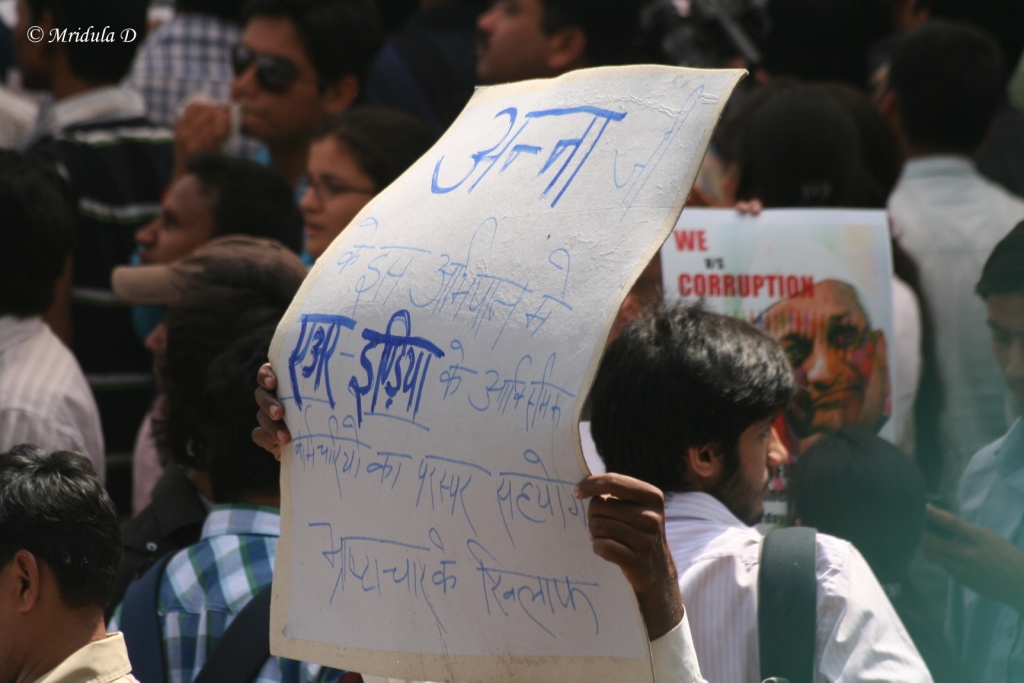 And then there was this Air India Banner.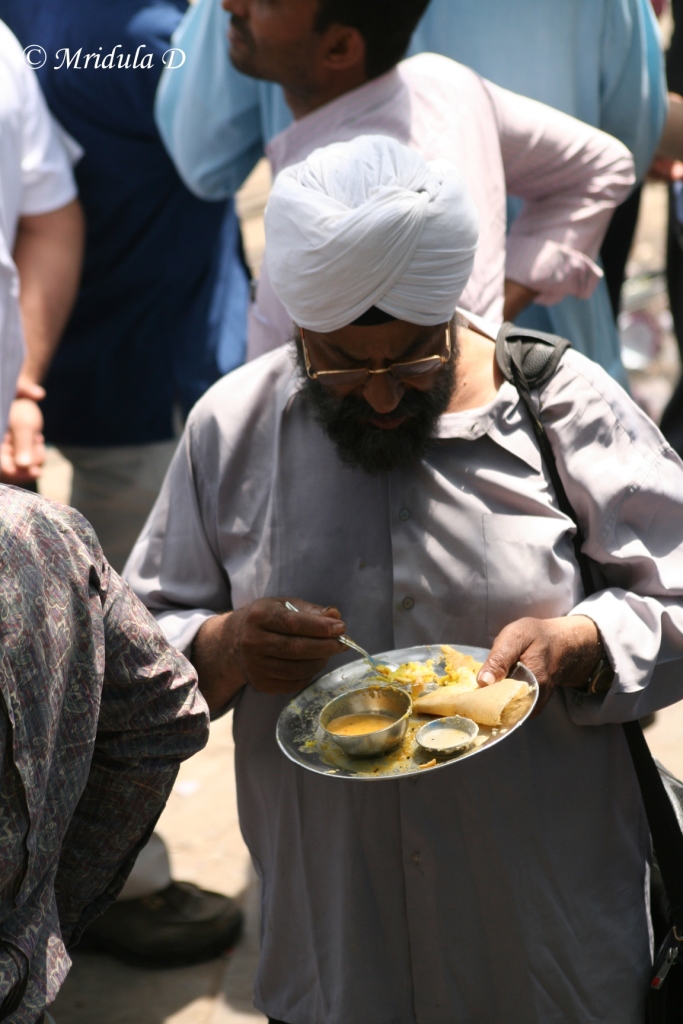 The Food at the Canteen, I was taking the pictures from its rooftop.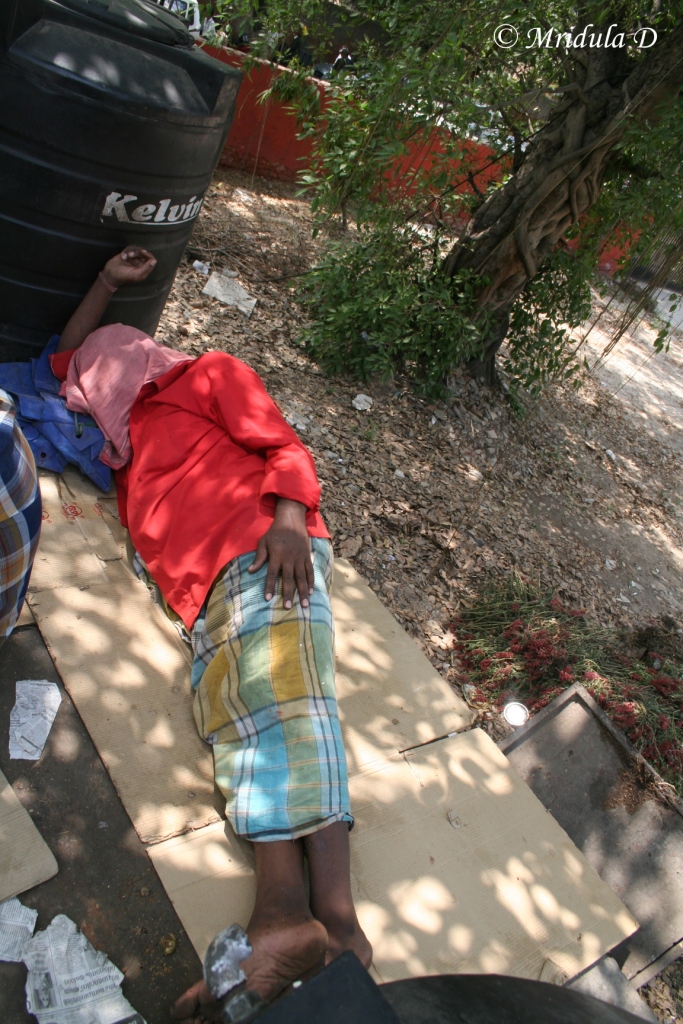 When he told me that he works at the canteen below, I apologized saying we have captured his resting spot. He replied, "ye tou kuch bhi nahin hai kal aur parson pair rakhne ke jagah nahin the!" (it is nothing today, there was no space at all yesterday and the day before).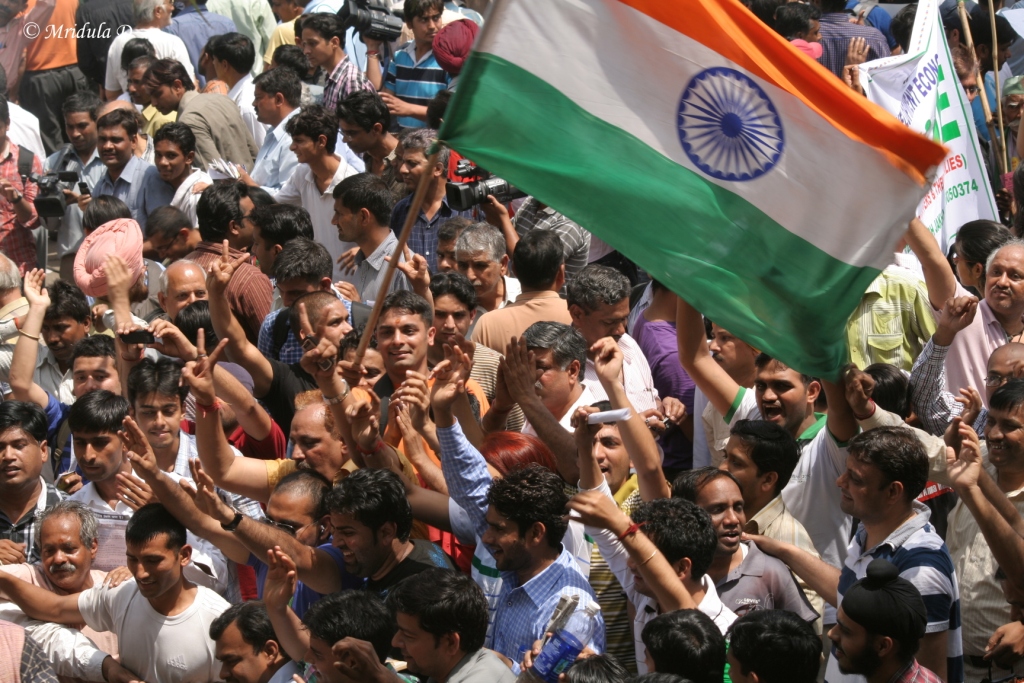 This was after Anna Hazare broke his fast.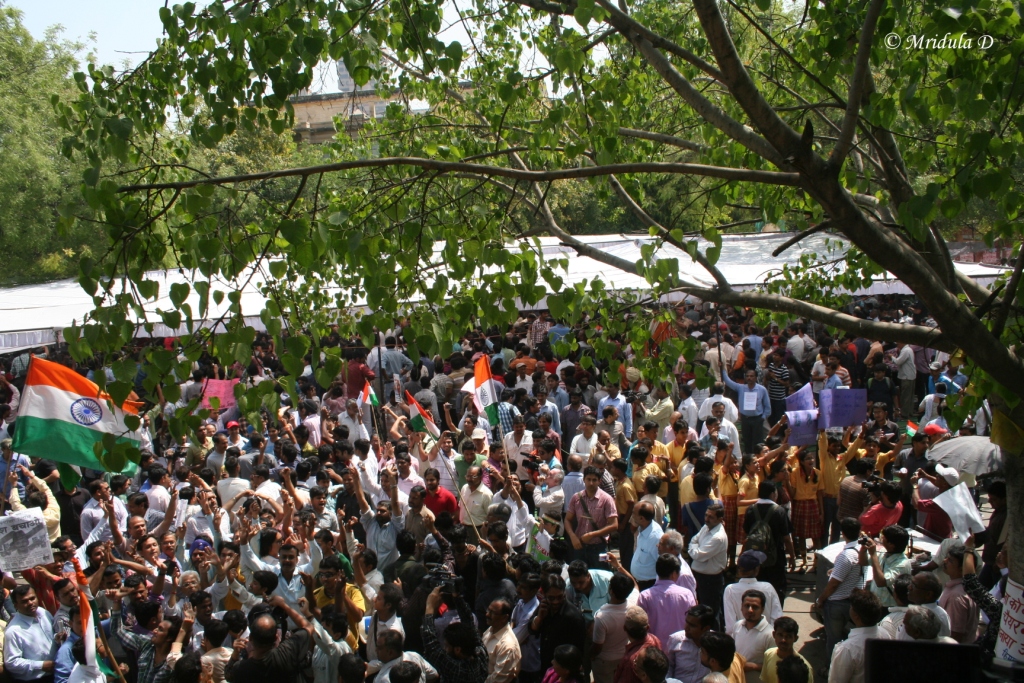 A small part of the crowd that I could capture in my camera.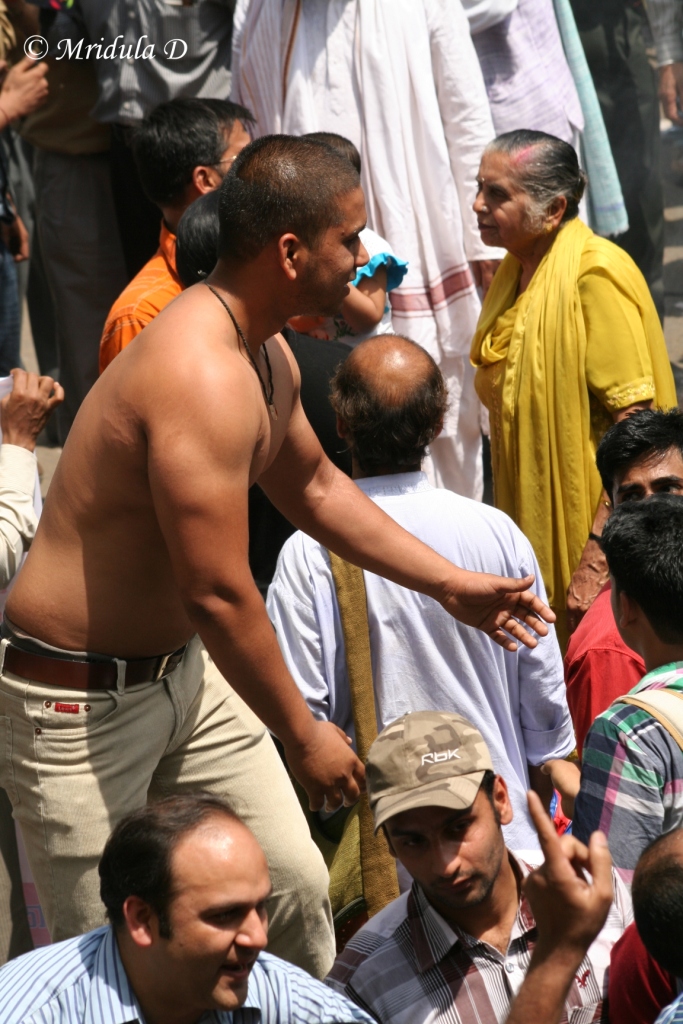 He threw his shirt away and then he had to beg to get it back!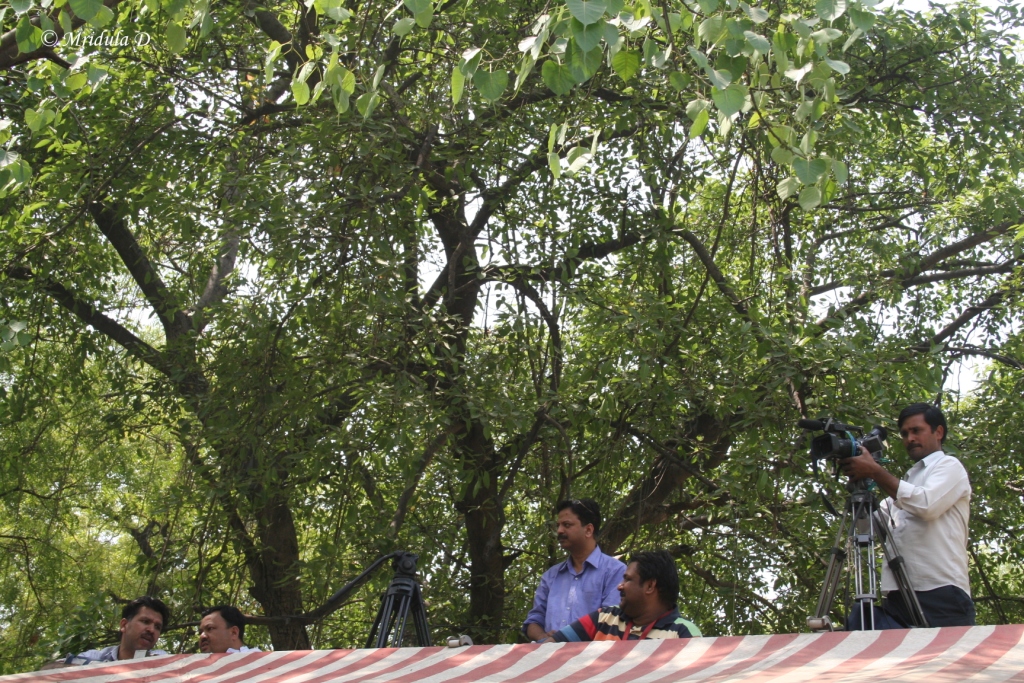 When I was leaving I asked the India Live TV group when would they go? They said they were going to stay till the end. I asked so they would have food here itself? Tehy replied usually on such days they too end up fasting!