Motorsport has always challenged the imagination and competitive spirit of mankind since its inception. It pushes the limits of both, the man and the machine, by traversing them through a series of mental and physical barriers. Maruti Suzuki Desert Storm personifies these traits.
In India, following its belief of making motorsport accessible to its enthusiasts, amateur or professional, Maruti Suzuki has flagged off the 15th edition of its highly successful and exhaustingly difficult rally, #MSDesertStorm–A rally which will witness motorsport fanatics battling their hearts and roaring engines out, in the extreme conditions of Thar Desert for 6 days– from Noida on 29th January.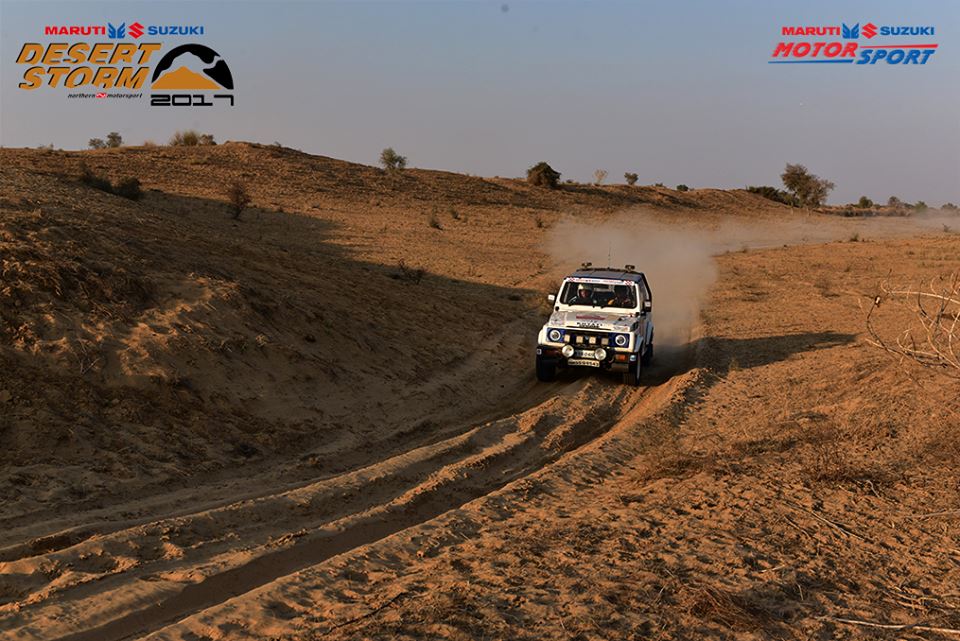 The seasoned as well as the budding motorsport lovers, had 4 categories to choose from, viz. XTreme, NDure, Moto and Xplore. And, the presence of veterans such as  Suresh Rana, Sandeep Sharma, Bani Yadav and Amanpreet  has made this rally even more competitive. Also, CS Santosh, the only Indian to participate in the Dakar Motorsport Rally, will be in action at the Maruti Suzuki Desert Storm this year to defend his title against 40 bikers. My adrenaline is pumping just by imagining all the action in store for this year's rally.
The route this year comprises of Delhi, Hanumangarh, Bikaner, Jaisalmer and Jodhpur, with an expanse of over 2000km. One of the many anticipated phases of the rally will be the 150km night leg around Jaisalmer, where the participants will have the ambient moonlight to accompany their love, and obstacles, for this motorsport rally.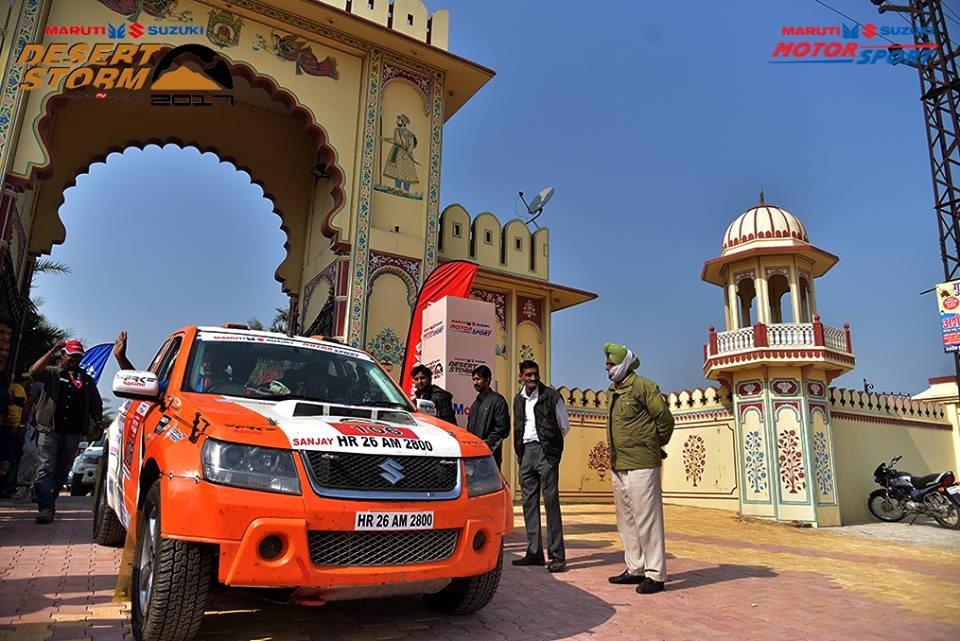 Talking about the participants, driving in team Maruti Suzuki colours, Suresh Rana, the winner of various motorsports events in the country and 10 times Raid de Himalaya winner famer, will look to defend his title in the XTreme category.
Karthick Maruthi, the winner of the Maruti Suzuki National Super League Championship in 2016 is also participating this year driving a VitaraBrezza. Jagmeet Gill who finished third in the last edition of National Super League is present this year too, once again driving a VitaraBrezza. So the heat of competition will definitely be all ablaze throughout the rally.
As you can see, there is an exciting lineup of rally drivers passing through Rajasthan right now and I will be bringing you continuous coverage for #MSDesertStorm on the blog, so stay tuned for more.
You can check out the Maruti Suzuki Motorsport Page on Facebook and Twitter. Here is a glimpse to what adrenaline rush looks like.