When it comes to sense of direction I rank really low. I heavily use Google Maps to find my way around, at least for the last two years now. Before going to England I went on a sponsored trip with Google Maps in India. I learned many few useful tips and tricks there. I was looking forward to use them in London, particularly London Underground! This was my 6th visit to UK as I used to go there for work. My last trip however was in 2011.
Apart from a few sightseeing opportunities in and around London I was self-sponsoring my stay in London. I went to England to sail on the Harmony of the Seas so my airfare and the sailing bit of the trip was sponsored by Tirun Travel Marketing. I hope I have disclosed all my association properly, how interconnected they can get!
It made a lot of sense to stay back in London for a while and that is what I did. I was truly excited about using Google maps offline. I was hoping that I would not buy a data pack and save some money. Even before leaving, I figured out that only driving directions work in offline maps but I was hopeful that I might be able to make use of them to walk around! But before that come Oyster Cards!
Oyster Cards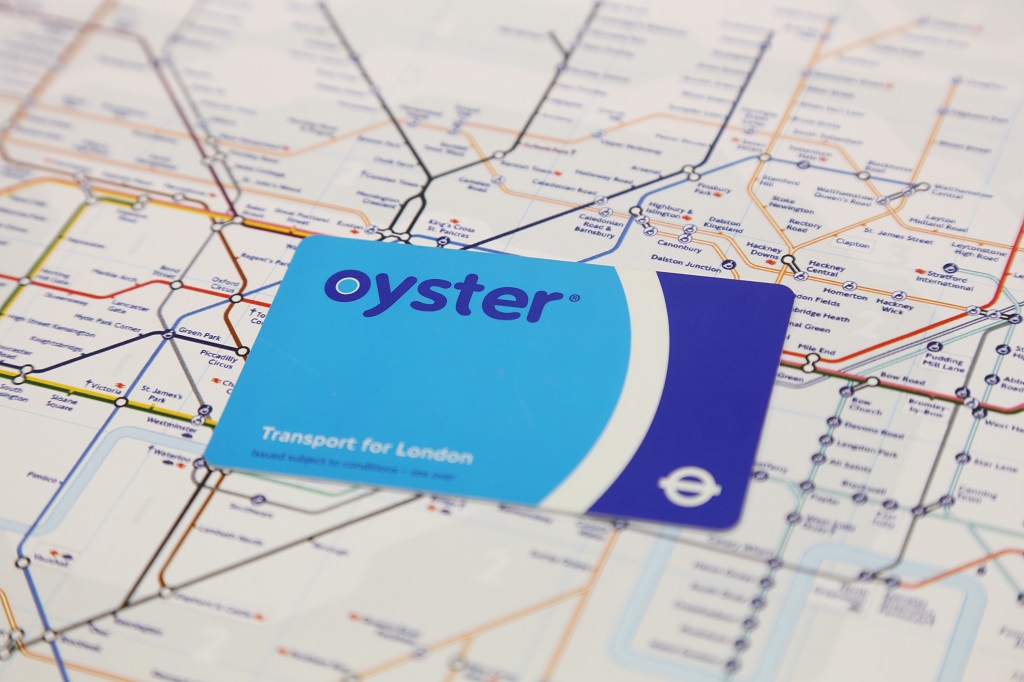 Photo Credit- Charnsitr / Shutterstock.com
I planned to use London Underground to get around the city. I used it in 2007 and 2009 as well. Then I used to buy day passes for the tube. I knew there were Oyster Cards now.
I bought a brand new one at Heathrow Terminal 5 Tube Station. I put in 30 pounds on it as I was going to use it for 4 days. It is 'pay as you go', I did top it up once for 10 pounds. For my zones (traveling between 1 to 4 mostly) the daily cap was 9.50 pounds. They charge a 5 pound security. You can return your Oyster Card at the Heathrow Airport Tube Stations and get the security back. They also refund any balance that remains. I got about 11 pounds when I returned the card!
I am cool now in doling out gyan after the trip. I was actually quite nervous before the trip. The coolest bit of information about zones and daily caps came from the Tripadvisor Forum. If you are looking for buying an Oyster Card from Heathrow do check out the thread mentioned above. There are helpful people out there!
My happiness in getting around London was then dependent on two things- an Oyster Card and Google Maps.
Walking in the Opposite Direction Using Offline Maps- Business as Usual
I arrived at Hounslow Central Tube Station from Heathrow without any trouble, I had to go to Ibis Budget Hotel. It was supposed to be a 5-10 minute walk. After looking at the driving directions I started walking right. After walking for about 20 minutes, I decided to give up. I walked back to the tube station and asked a person outside a shop for directions. The hotel, like every other time, was in the other direction! I have done this so many times that I am not even surprised anymore. For me it is business as usual! That led to the question- to buy or not to buy a data card given that it was beyond my capability to use the offline Google Map directions in any meaningful way!
To Buy a Data Card or Not
At the hotel it was way too early for check-in. So I left my luggage with the hotel staff. They knew about me, as my student Chander Kaushik used to be the hotel manager. I was identified as Chander's teacher by the staff!
The first thing I did was to get a Data Card (Lebara) of 2GB for 10 Pounds. I was not too keen on getting lost at every opportunity. It turned out to be a wise decision in the end.
Ready to Go with Google Maps!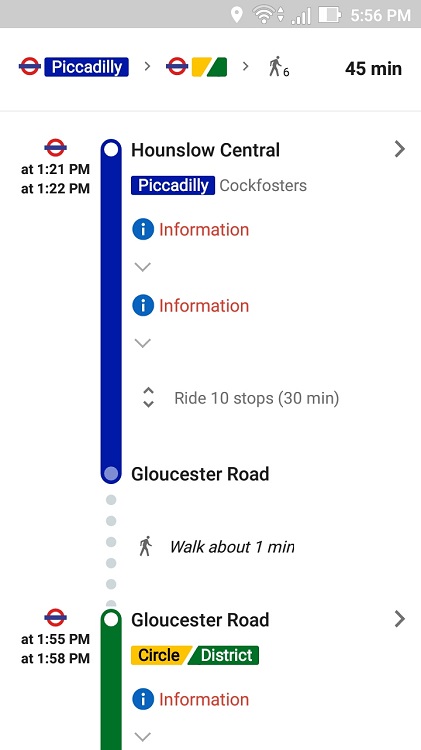 My first stop on the Underground was Golden Tours on Buckingham Palace Road. I realized that I would be taking the Piccadilly Line till Glouster Road then change to District or Central Line and get down at Victoria Station. From there it was .3 miles walk. See it was simple. I was able to do this for every destination I wanted to visit. Instead of driving directions I would look for Tube directions and it worked like a charm every time.
Once again it is easy to write with confidence after the trip. I remember feeling confused at the first interchange from Piccadilly to District Line. But then the tube stations have excellent signage that even I can figure out. I took a tube in the wrong direction only once in my entire stay and that is really good considering my track record! Also in my previous visits I was map less so I would ask the Tube staff about the changes. They are awesome in dealing with customers in general.
London Underground, Oyster Cards and Google Maps- A Perfect Fit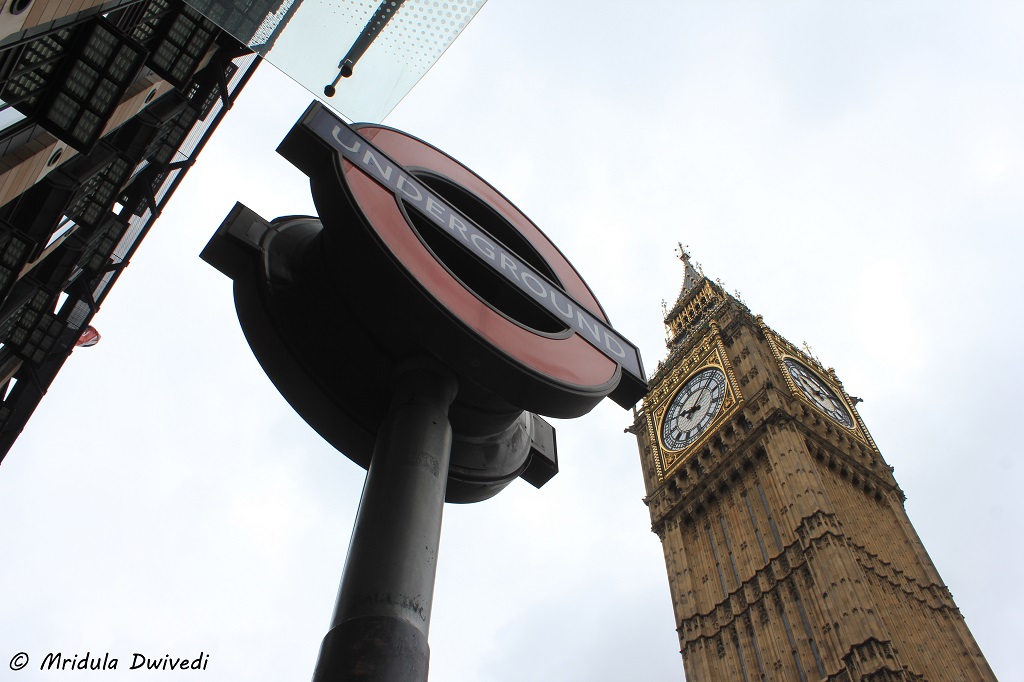 From here on life was easy. I would use my Oyster Card to pay and Google Maps to tell me how to get to a place using the tube and then on foot! I love walking anyway!
I know that there are London Tube specific apps. But I relied on Google Maps because it works well and it is already on my phone. I am familiar with it and I can use it in another country too!
I had a good time using the London Underground and there are many more stories to share!!!