I went to UK after a gap of 5 years. I was going to cruise on the Harmony of the Seas (on invitation). I was sure I wanted to extend my stay. I was not sure what to do tough. In the end I decided to stay in London for 3 nights on my own. Visit Britain in India sponsored some of my tickets in and around London. The next task was to find a roof over my head. I now wonder why I was so nervous. In the end I asked one of my former students to recommend me a place in London. His name is Chander and he works in the hospitality industry from past many years in UK. He asked if I had any special requirements. My only requirement was that the hotel should be close to the underground and should not cost me a bomb. He told me in that case I could stay at his former workplace, Ibis Budget London Hounslow.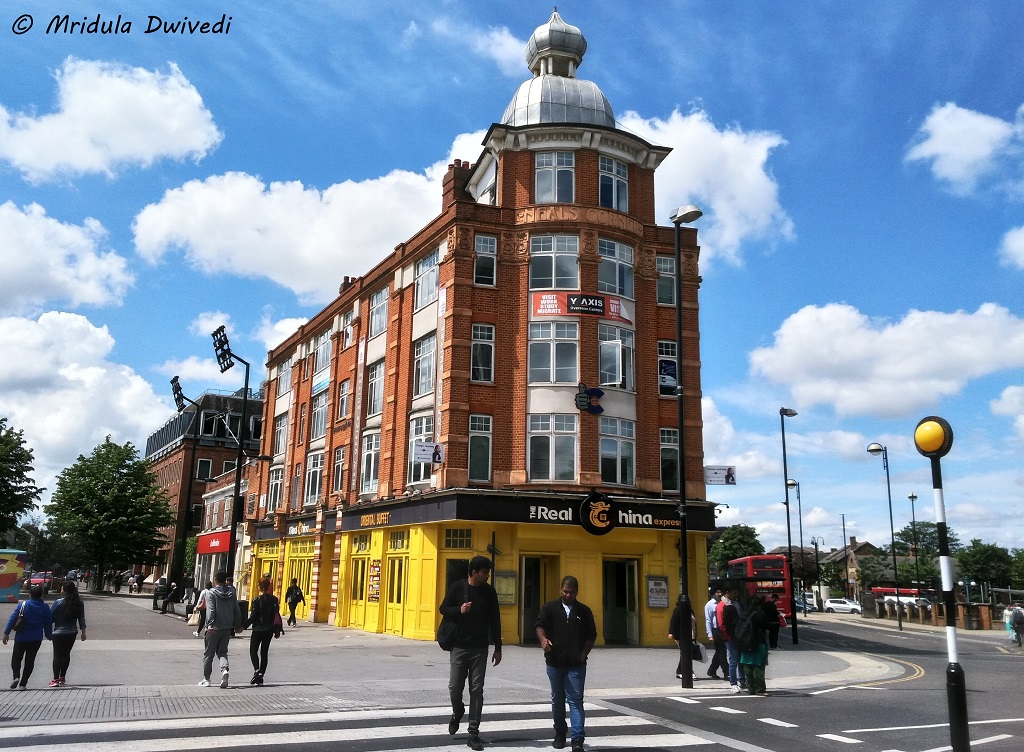 I booked the hotel closer to my departure. I paid in full from India itself. I arrived at Heathrow, went to Southampton to the cruise, which was amazing. I was dropped back at the Heathrow and it was time to find Ibis Budget hotel in Hounslow, London. As usual I walked for 20 minutes in the opposite direction before giving up on Google Maps offline. I asked a human being about the hotel and they set me on the right path.
I met Manuel (people mention him a lot on Tripadvisor) at the reception. To find my reservation, I handed him my passport.  He offered to keep my luggage as I arrived much before the check-in time- 2.00 pm.
I went out to the High Street in Hounslow which is a one minute walk from the hotel. Before I headed out Manuel added I do not look old enough to be Chander's teacher! Most of the staff at the hotel identified me as Chander's teacher. When I came back around 2.00 pm, there was a young girl at the reception. I gave her my passport and waited for the room keys.
She said, "I immediately started smiling when I saw that you are related to Chander." I repeated that I was his teacher. She said he was the best manager she has ever worked with. She praised him to the moon and back as a manager. It always feels good see my students doing well!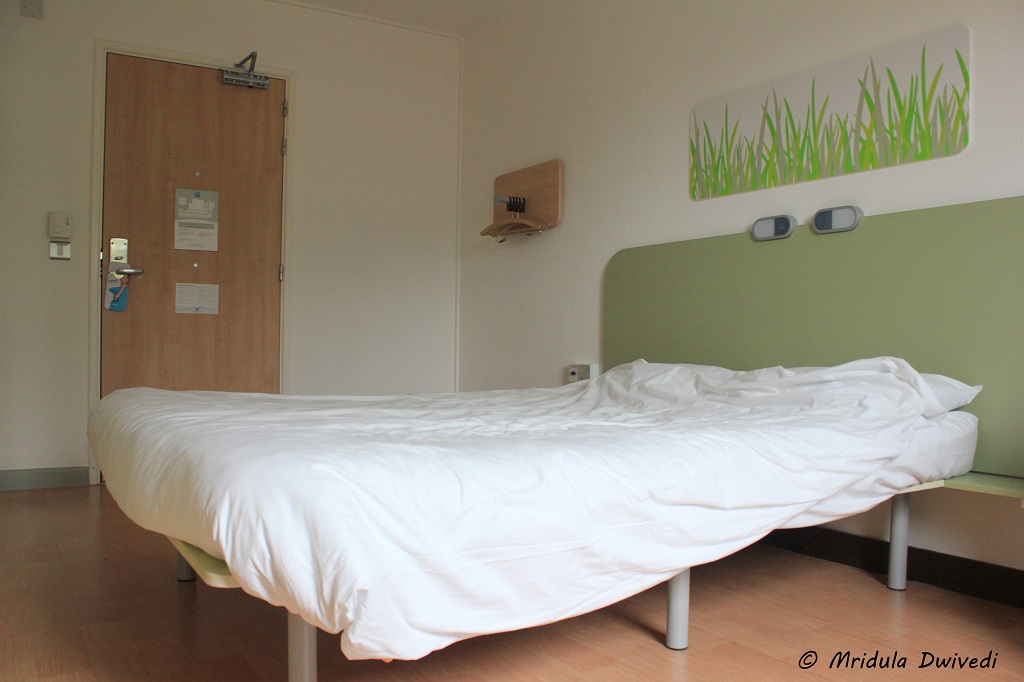 I went to my room, it was spacious. I have a feeling that it was the accessible room and hence it had more space. My window opened to the street below. There was a table for me to work but I would dump every odd and end there! The bed was comfortable. It was a basic room, absolutely clean. In the bathroom they give only soap but I read this on the Internet and I carried my shampoo. I am not much of a moisturizer person anyway.
I stayed there for 3 Nights. I paid the 'friends and family rate' thanks to Chander. Usually the breakfast is not included in the room rate but for me it was. I paid 42 pounds per night. There is no tea or coffee making facility in the room, there is a coffee machine in the lobby (extra charges) where there are café style tables. Breakfast is served in this area. Only at the breakfast the tea/coffee is free. The breakfast had fruits, bread, butter, other spreads, croissant and muffins and cakes. I enjoyed my breakfast on all the days.
Finding a reasonable room in London is no easy task. As I was paying for my London hotel stay from my own pocket I could not afford to spend a lot of money. The hotel is five to seven minutes walking distance from the Hounslow Central tube station. That made it perfect for my needs.
While I was staying at Ibis Budget Hotel, a large group of students also checked in. I was wondering if they would play football in the corridors at night! There were school kids all around my floor. But to their credit and to their teachers, they did not make any ruckus inside the hotel. One night, I was walking back to my room around 11.00 pm. I was coming back after meeting my two former students who stayed near the hotel. I think the instruction to the kids was that they could not venture in the corridors late at night. As soon as they heard the lift doors opening and my footsteps approaching in the corridors, they just ran back to the rooms. I could not even see a single one, they were that fast! When I saw so many students, I was a bit worried if it would get to noisy at night but it was not.
Not only did Chander get me a special rate, he also invited me to his home for dinner with his wife and son. When I met him, after a while he said, "ma'am do you remember how bad my English was?" I replied "I do remember but I am surprised that you remember!" He remarked, "It is one of those things one can never forget." He has done so well for himself. Even though he is no longer the manager at Ibis Budget Hotel, London, Hounslow, his stuff remembers him with a lot of affection. Thanks to him and his staff, I had a comfortable stay in London!